Hi guys, I'm doing a little something different today. I'm going to share my experience so far with the Faster Way to Fat Loss program by Amanda Tress. This whole food program gets results and will change the shape of your body if you commit to it. Spoiler alert- I'm loving it!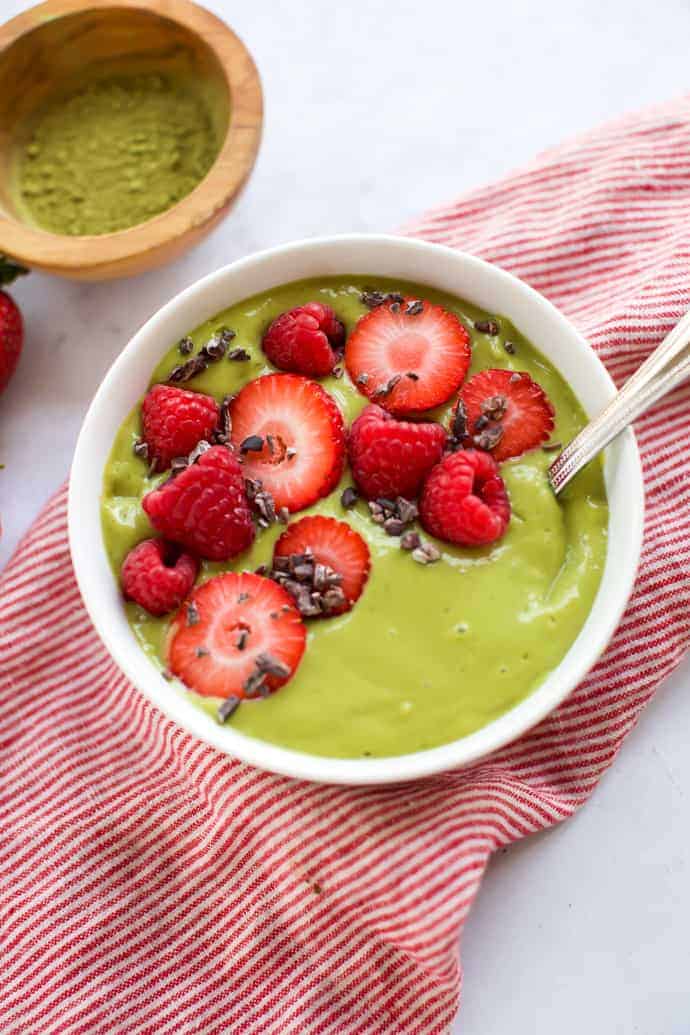 Let's jump in, shall we?
What is the Faster Way to Fat Loss?
The Faster Way to Fat Loss (FWTFL) is a healthy eating program (I won't say diet) that incorporates several key components. The program was created by Amanda Tress and she is a powerful motivator! This program teaches us how to fuel our bodies so we can become fat-burning machines. The key components are...
Carb Cycling and Macro Counting
Intermittent Fasting (16 hours)
Workout routines that can be done at home or the gym
What is Carb Cycling?
Carb cycling simply means some days you eat low carb and other days you eat moderate carbs. This ensures that you will burn fat effectively without causing hormonal damage or dips in energy.
For example, on low carb days, I eat 50 grams or less of net carbs. Net carbs are carbs minus fiber.
On regular macro days, I eat 205 carbs. This feels like a ton of food for someone who has been eating low carb for so long. In fact, some days I have trouble eating enough. (It's awesome!)
It's hard to stay on a low carb diet for long periods of time and it's not good for your thyroid so this carb cycling is supposed to make a happy thyroid.
Find out more about carb cycling here...
What is Macro Counting?
This is not rocket science and you can do this. Macronutrients are protein, carbs, and fat.
You simply use the free version of My Fitness Pal to record your daily intake of macros. If you eat something, you put it into My Fitness Pal. It helps, in the beginning, to plan out your meals so you aren't scrambling at the last minute to fit the right macros in.
I promise it's not that hard and I am happy to help you if you sign up. You will also be assigned a coach that can answer any and all questions you may have during the 6-week program.
What is Intermittent Fasting?
Intermittent fasting is an important component of the Faster Way to Fat Loss. You stay in a fasted state for 16 hours. This may sound daunting but it is doable and you will get used to it. I stop eating around 7 PM and don't eat again until 11 AM. You can ease into this and slowly work up to it if that helps.
It's funny, now that I have been doing it for so long, I no longer crave food at night. I don't even think about it anymore. That's a huge win for me.
Intermittent fasting turns your body into a fat burner. It allows the body to utilize fat as its main source of energy and can help to change your overall body composition.
Find out more about Intermittent Fasting here...
Why I Love the Faster Way to Fat Loss Program
I joined the Faster Way to Fat Loss program on Feb. 11th and I am loving it. I have more energy and reduced cravings. I eased into the fasting and now it's pretty easy. The mornings are harder for me but I drink coffee with Nutpods creamer and drink low-calorie drinks and tea (no more than 50 calories).
I LOVE that this program is based on eating whole, clean foods and it's something I can do for life. It is a gluten free and dairy free program but I know folks who have had success without being dairy free. AND did I mention you can drink wine as long as it fits into your macros and Saturday you can have a treat of choice.
I am loving the workout program that goes along with it. I have always worked out most recently doing spinning and barre but now I'm lifting weights and spending less time working out. The workouts can easily be done at home and they are not super hard. I can see muscle tone in my arms and legs that I haven't seen in ages.
I have only been doing this for three weeks at this point and my pants and shirts fit better, my stomach is flatter and my body is more muscular. I am not hungry and feel great! I have built more muscle for sure which raises my metabolism and allows me to eat a healthy diet with a normal amount of calories. Eating well and not starving myself makes my body happy.
What are the Workouts Like?
The workouts are so fun, seriously, they keep me motivated and this may be my favorite part. I drop the kids off at school, then come home and get my workout done in 30-45 minutes - then I work from home. I have energy and the routine has been working really well for me.
I am either doing sprinting on the bike or treadmill on low carb days OR I'm doing strength training on regular macro days. There are lots of squats and working out with hand weights. These muscles really reshape your body and raise your metabolism.
If you have any questions about this program please leave me a comment below. I am planning to sign up for the VIP program next. If you have an interest in signing up find out more here.
UPDATE: I am still loving this program. I work from home and the workouts are Amazing! They are progressive so I'm almost never doing the same workout twice. I have more muscle and energy and I save so much time by working out in my living room in the morning. I don't always track my food now but I do get back into it when I need a reset. The diet wasn't a huge change for me since I've been eating this way for many years.