Nowadays, stores are filled with all sorts of appliances and gadgets that promise to make your life easier. But before you rush to buy them, take a moment to consider if you really need them. While some kitchen appliances can truly revolutionize your cooking experience, others are just a waste of space. Here's a list of our top 10 useless kitchen appliances you should avoid.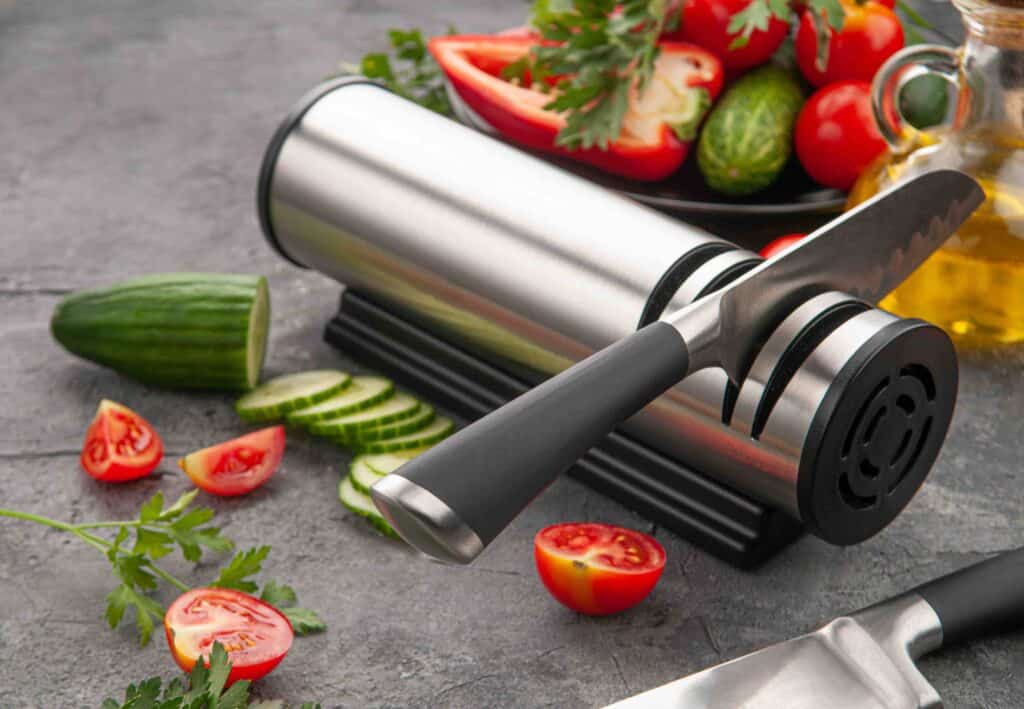 1. Electric Egg Cooker
An electric egg cooker might seem convenient, but it takes up valuable counter space and does a task that can easily be done with a saucepan or pot. Stick to traditional methods and save yourself the hassle of a dedicated egg cooker.
2. Corn Kerneler
While corn kernelers claim to extract corn kernels effortlessly, they often end up being a one-trick gadget. You can achieve the same results with a sharp knife and a cutting board, without adding another unnecessary item to your kitchen.
3. Banana Slicer
A banana slicer may seem fun, but it doesn't offer much value. Slicing a banana is a simple task that can be easily done with a knife, making this gadget redundant and taking up precious drawer space.
4. Hot Dog Toaster
A hot dog toaster may sound appealing to enthusiasts, but it's a specialized appliance for a single purpose. This appliance takes up a lot of counter space and can be easily replaced with a toaster oven or stovetop cooking.
5. Butter Spreader
While spreading butter can sometimes be challenging, investing in a dedicated butter spreader is useless. A regular butter knife or a spreading knife can easily do the job, making this gadget more of a novelty than a practical addition to your kitchen.
6. Popcorn Maker
The smell of freshly popped popcorn is tempting, but dedicated popcorn makers are often bulky and inconvenient. Opt for stovetop or microwave popcorn options, which require fewer appliances and still give you that delicious taste.
7. Electric Pizza Cutter
An electric pizza cutter might seem like a convenient tool for slicing through your favorite cheesy pizza, but it often proves to be more trouble than traditional pizza cutters. Stick to the classic handheld version, which is easier to control and clean.
8. Automatic Jar Opener
Opening stubborn jars can be a challenge, but an automatic jar opener isn't always the solution. These gadgets tend to be expensive and take up valuable storage space. Instead, try using a jar gripper or running the lid under hot water to make it easier to open.
9. Quesadilla Maker
A quesadilla maker may tempt those who enjoy this popular Mexican dish, but it's essentially a specialized appliance that duplicates functions already found in your kitchen. A skillet or griddle can easily achieve the same results, making this gadget redundant.
10. Electric Knife Sharpener
While sharp knives are essential in the kitchen, an electric knife sharpener is an unnecessary investment. These gadgets often require maintenance and can be replaced with a manual knife sharpener or professional sharpening service to keep your knives sharp.
While kitchen appliances can enhance our cooking experience, it's important to be smart about which gadgets we buy. By avoiding these 10 useless kitchen appliances, you can save money and valuable kitchen space. Stick to multi-functional appliances and rely on traditional methods whenever possible, ensuring a clutter-free and efficient cooking environment.
10 Popular Foods That Men Voted They Can't Bring Themselves To Eat
A recent online discussion among men involved foods they can't bring themselves to eat. From beef tongues to Haggis, these are popular foods men say they can handle, despite others despising them. Get the list here.
10 Foods Americans Eat That Are Banned in Other Countries
Did you know that several foods popular in America are banned in some other countries? Usually, this is because of chemicals or food production standards that aren't considered acceptable in those countries. We've compiled a list of 10 of those foods and what they're banned. Some might surprise you! Get the full list here.
10 Popular Foods Meant To Be Served Hot That People Prefer Cold. Do You?
Some people swear coffee can only be prepared with one method, or it's improper. Others will take it cold, hot, on ice, or any other way. Are there certain foods that are supposed to be served fresh and hot that you prefer cold? This list came about because of an internet discussion where people argued whether foods like pizza or fried chicken could be eaten cold. Get the list here.