These Gluten Free Seven Layers Bars are just what your holiday table needs. They are packed with layers of chocolate, coconut flakes, and pecans.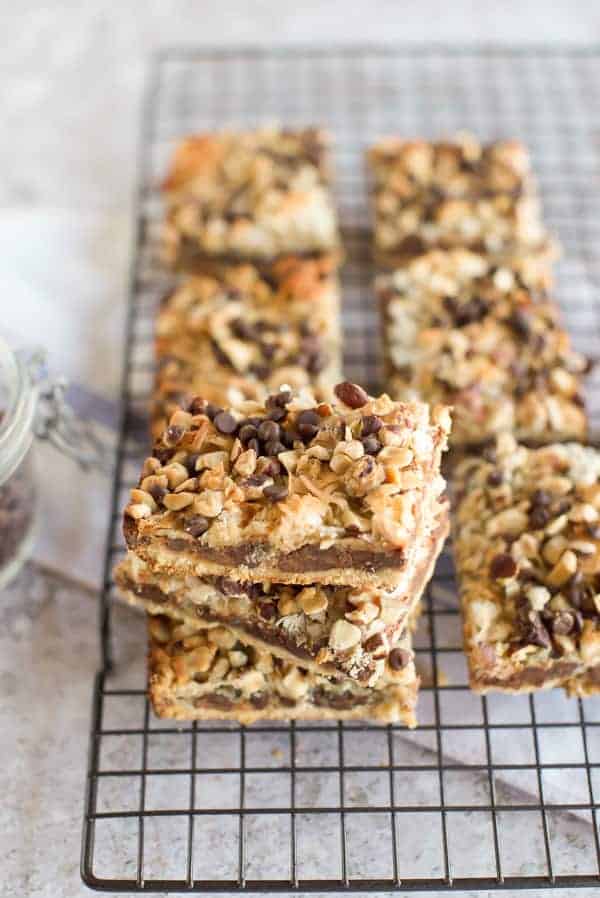 What's your favorite holiday treat? Decorated sugar cookies? Peanut Butter Blossoms? How about Seven Layer Bars?
These things are seriously deadly. They are layered with all things sweet and yummy and covered in sweetened condensed milk. They are rich and comforting.
These Gluten Free Seven Layer Bars have taken a while to get right. It's just not easy to get that bottom layer right when it's gluten free. Usually, I would crush up some graham crackers, add some melted butter and be good to go. I can't find good gluten free graham crackers in the store anymore.
…