I know you are all wondering How to go Gluten Free the Healthy Way! I have been gluten free for a number of years not because I have celiac disease but simply because it makes me feel better. What started as an experiment to help my oldest son get rid of his eczema turned into a lifestyle for me. It's not as hard as you think to ditch the gluten. Check out all my gluten free recipes here.
Why Go Gluten Free?
Do I think all gluten is bad for us? No, I don't. Eating whole grains if your body can handle it works well for a lot of people, just not for me. I also believe it helps me keep weight off because I know the cookies, cakes, and crackers are off limits for me. Gluten Intolerance is a real thing!
Gluten is a family of proteins found in wheat, barley, and rye. Gluten itself is not bad for you but for some people it can cause issues. If you are trying to avoid gluten it's easiest to stick to foods in their natural state that are gluten free like fruits, vegetables, meat, poultry, fish, nuts, legumes, and dairy.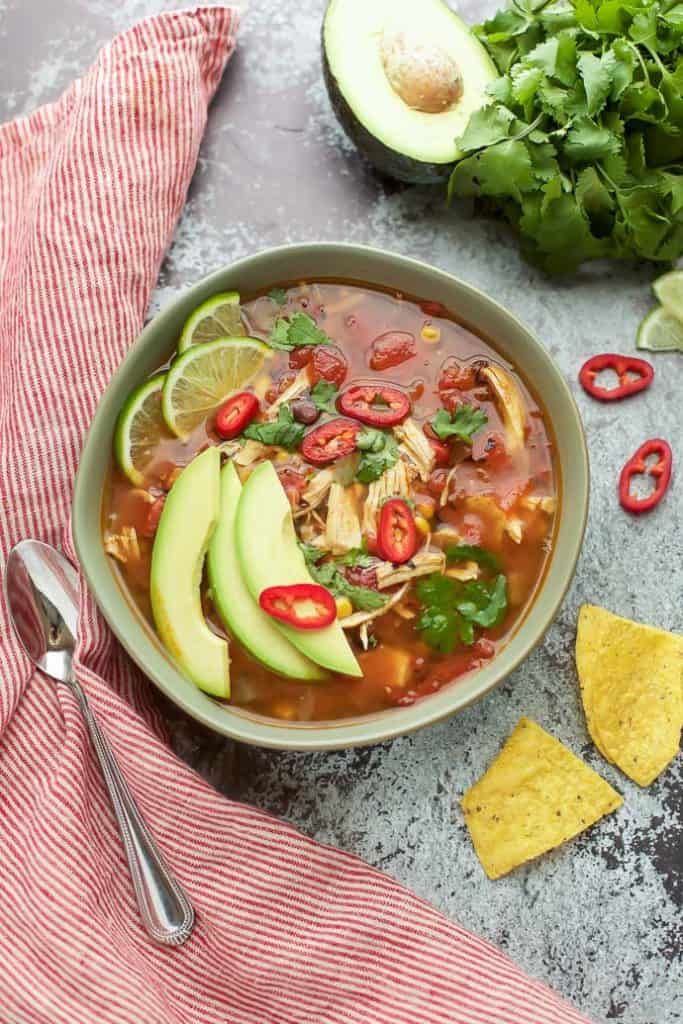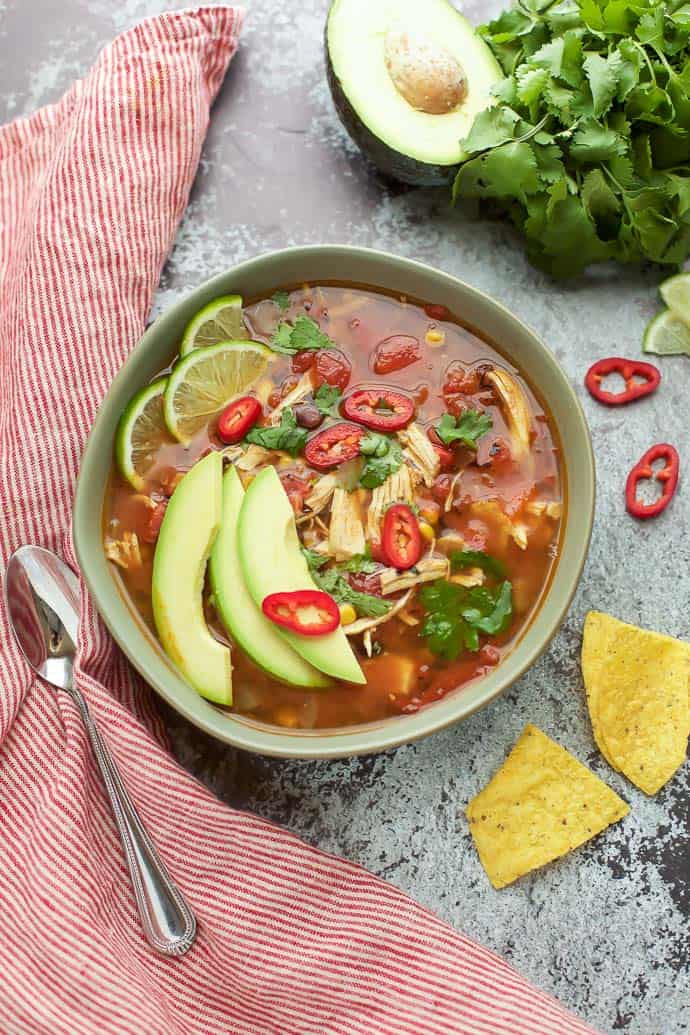 Pictured Recipe: Instant Pot Chicken Tortilla Soup
Ironically, if you eat more foods like this and less that come in a box you will be healthier and feel better – whether gluten bothers you or not. That's a WIN!
If you want to include some grains in your diet stick to the gluten free ones like quinoa, millet, amaranth, and sorghum. There are lots of gluten free pastas available in the grocery stores now too. Check out this gluten free pasta review. We eat Barilla and the kids are fine with it. Watch out for oatmeal because it has to be certified gluten free.
…