The holidays are right around the corner so why not share some love with someone special? These Gluten Free Chocolate Thumbprint Cookies are sure to brighten someone's day. They are filled with a sweet, creamy buttercream and topped with holiday sprinkles. (gluten-free)
This post is sponsored by Bob's Red Mill but as always, all thoughts and opinions are my own.
Have you seen the Christmas commercials yet? It's impossible not to. It's like we flipped a switch the day after Halloween and moved on to Christmas. I'm okay with that because I love it! No stress here…just holiday cheer! That's why I'm starting my holiday baking NOW.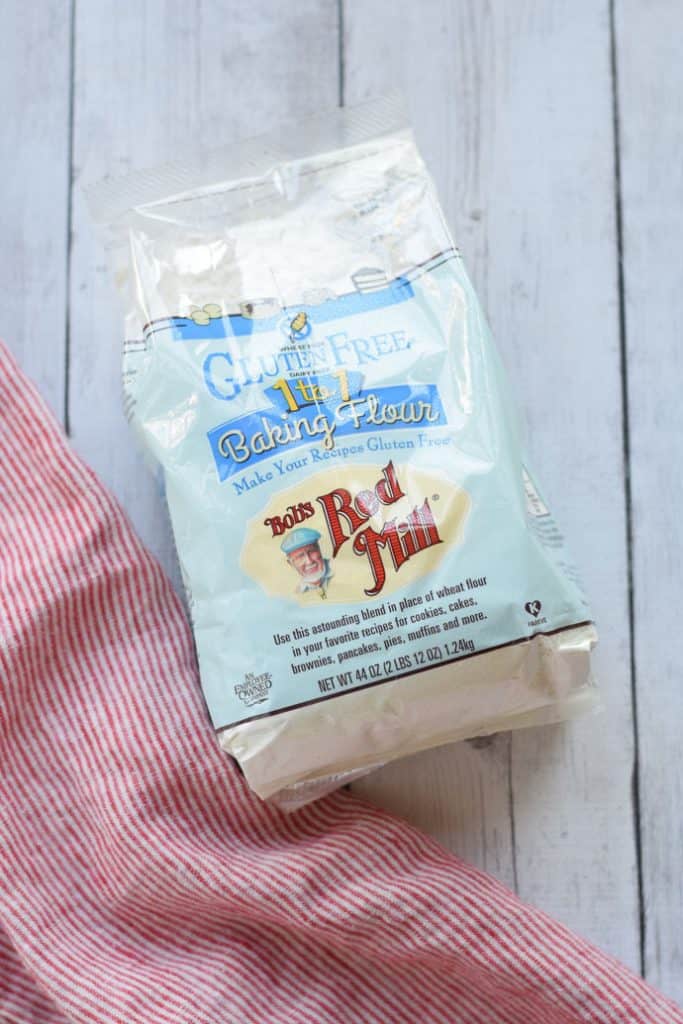 What is your favorite cookie to give over the holiday season? I love giving these Gluten Free Thumbprint Cookies because they feel extra special. They are soft and chocolatey with a sweet, creamy buttercream in the center. They can be topped with any sprinkles but the peppermint pieces are the best. Aren't they the cutest?
…