This ⓇGluten Free Maple Bacon and Gruyere Breakfast Casserole is packed with sweet and savory flavors that make the perfect hearty breakfast. It's easily made ahead of time and can be popped in the oven in the morning. Perfect for houseguests!
This post has been sponsored by Udi's. All thoughts and opinions are my own.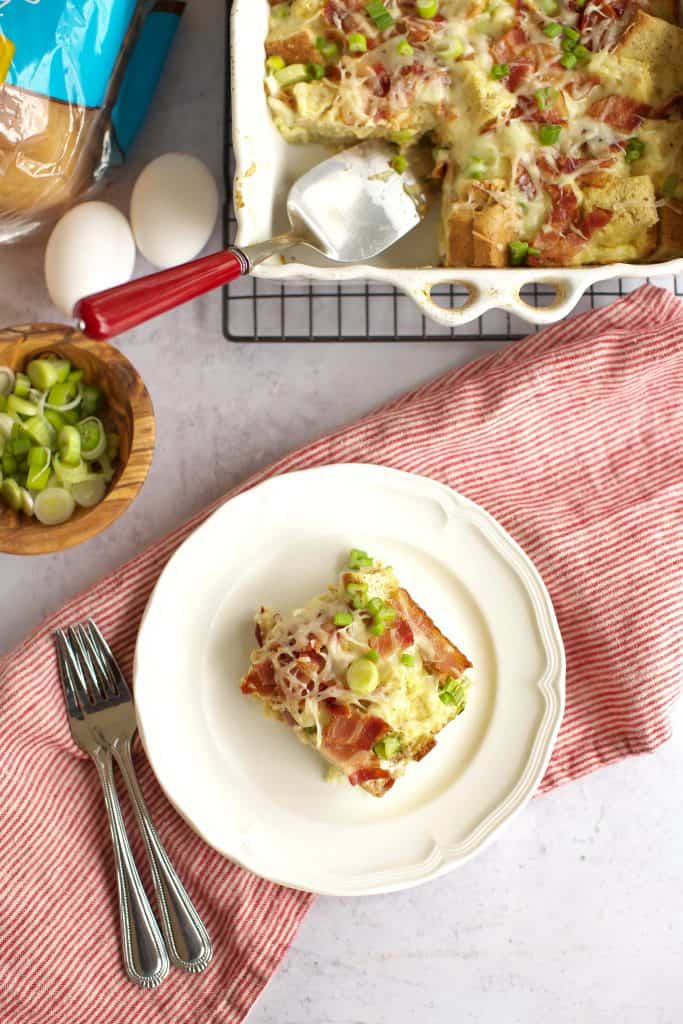 What do you like to serve houseguests for breakfast?
I love surprising them with an already prepared breakfast, like this Gluten Free Maple Bacon and Gruyere Breakfast Casserole. Trust me, you really look like you've got it all together when you walk downstairs in your robe and pop this baby into the oven. Your guests wake up to the most delicious smell in the world. When they ask how you do it all, you say, "Aw shucks, it was nothing!"
…