Air fryers are all the rage these days, and for good reason. They make the best crispy golden chicken wings without deep frying. Here are a few of my favorite Air Fryer Chicken Wing recipes for around the web. It's super easy to make wings in the air fryer!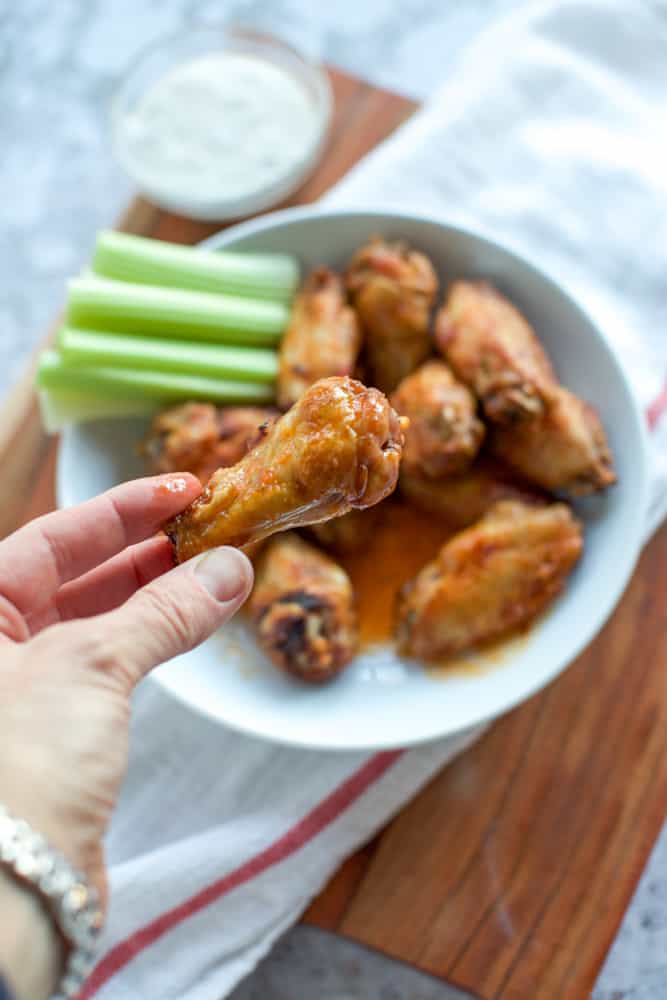 Tips and Tricks to Make Chicken Wings in the Air Fryer
How long does it take to cook chicken wings in the air fryer? If the wings are raw, it should take about 15-20 minutes at 400 degrees Fahrenheit flipping them occasionally while cooking.
How long should you reheat leftover wings in the air fryer? If you made a big batch, which I highly recommend, you can reheat them at 400 degrees Fahrenheit for about 5 minutes.
How should I clean my air fryer? Soak your air fryer in the sink filled with soapy water for a few minutes or overnight, then hit it the next day with a soft-bristled brush.
How should I season my chicken wings? There are so many spices that taste great on chicken wings! Try these: salt, pepper, garlic powder, onion powder, chili powder, paprika, brown sugar, dried oregano, chili lime spice from Trader Joe's, and cayenne pepper.
Best Air Fryer Chicken Wings
Classic Air Fryer Chicken Wings
These Classic Wings from Seasonal Cravings are slathered in buffalo sauce and butter. Add more or less spice to your liking. Serve with blue cheese dressing and celery.
---
Extra Crispy Air Fryer Chicken Wings
Natasha's Kitchen makes delicious chicken wings that are extra crispy and cook in just 16 minutes. Look at that crispy skin!
---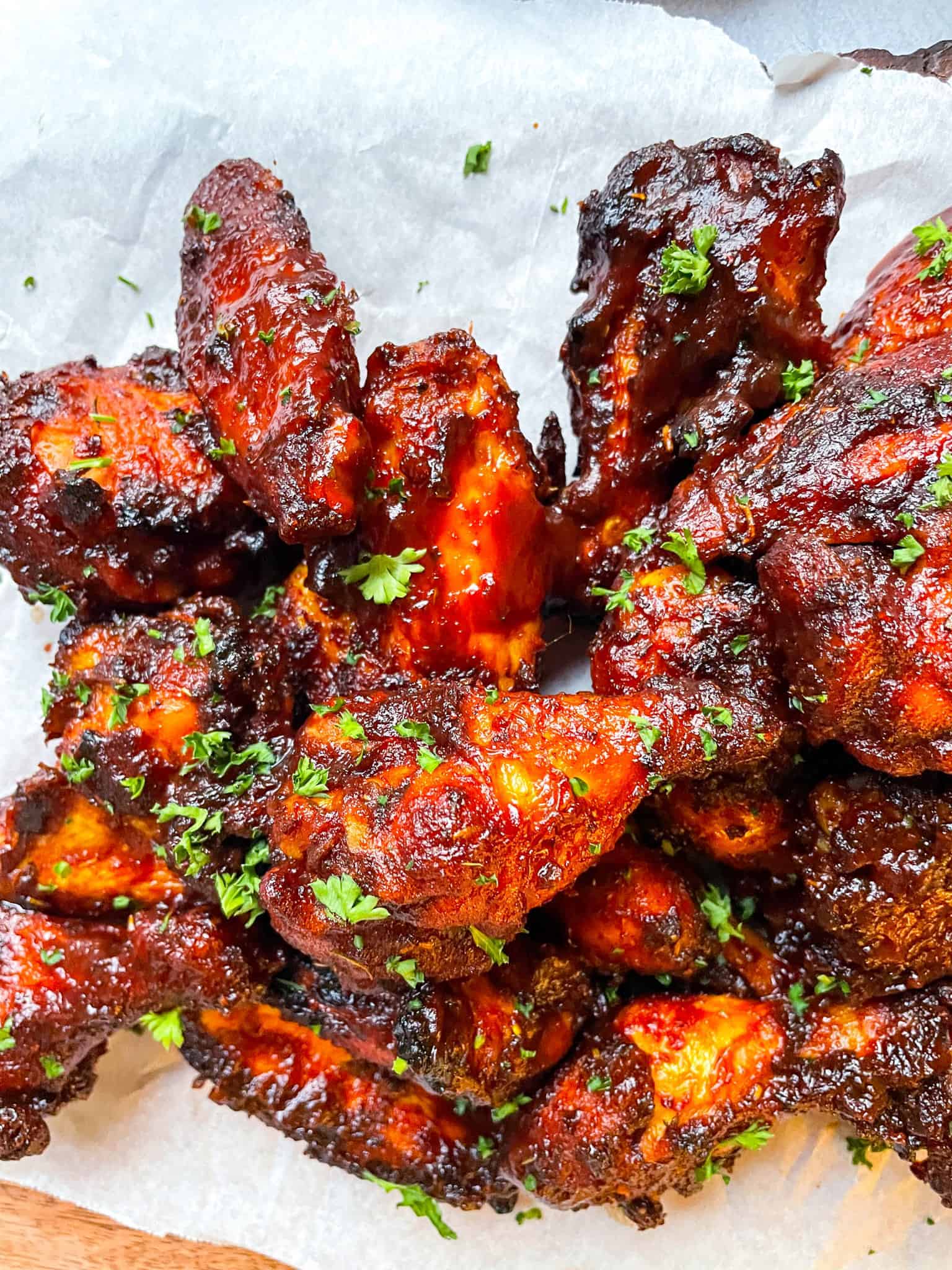 Air Fryer BBQ Chicken Wings
Need a little BBQ flavor in your life? Try these finger-licking good BBQ wings from Good Food Baddie. She includes tips like how long to cook in an air fryer and more. Don't forget to grab a napkin first!
---
Baked Garlic Parmesan Chicken Wings
Joyful Healthy Eats has created a flavorful spin on the classic recipe. Garlic and parmesan are a match made in heaven; grab a beer, and you are good to go.
---
Ninja Foodi Chicken Wings
These delicious wings take about 20 minutes to cook in a Ninja Foodie Air Fryer. Made with a combination of smoky spices and cooked to perfection, your family will love this classic recipe.
---
Air Fryer Thai Chicken Wings
This recipe from Jo Cooks comes with a coconut chili garlic sauce that will keep you coming back for more. Serve with rice, and you've got a complete meal.
---