Foodies assemble. Is there a dish you like fresh but adore reheated? The foodies on the internet joined forces to speak about the best-reheated foods.
1. Lasagna
"This is the one, especially after it's had a full day in the fridge to coagulate and for the flavors to get to know each other. Always a bit sloppy if served straight from the oven, but after reheating, it's just perfect," a pasta praiser preaches.
2. Krispy Kreme Donuts
The best time to order Krispy Kreme Glazed Donuts is when the pink light is lit, signaling that the donuts are fresh and newly glazed. But, if you can't get them off the line, the company advises you to heat up the donuts for ten seconds to achieve the perfect bite.
3. Pizza
Pizza fanatics believe that reheated pizza tastes better in the microwave, but the texture gets warped. A few users report air frying a leftover pizza leads to a palatable explosion of taste. So, if the texture doesn't bother you, and cold pizza doesn't suit you, throw the pie in the microwave for 30 seconds.
4. Chili
Chili always tastes better a day or a few days after it's cooked. Like lasagna, the beans and meat soak into the sauce and get acquainted with the flavors. Add a few tablespoons of water to the mixture before throwing the dish in the microwave; place a towel over the bowl and heat for one minute and then at 30-second intervals until it reaches desired warmth.
5. Crumbl Cookies
In 2017, a U.S. and Canadian cookie chain catapulted to success by boasting 5.5. ounce cookies loaded with flavor. Crumbl Cookies rotates their flavors each week, and while some are served warm, one person says the best way to consume the delicacy is to warm them up in the microwave the day after you purchase them. The heat melts the inside of the cookie and gives the illusion of a freshly baked cookie.
6. Chipotle
I agree with this one. After you order your burrito or bowl, set it aside and allow the ingredients to sit together and soak in the spices and flavor. Reheat the dish to your desired heat for bites packed with flavor and the best guacamole in fast food.
7. Chinese Food
A user reports when they order Chinese takeout, they order enough for multiple meals and heat over the leftovers for breakfast the next day. You can't beat a meal of lo mein, white rice, and sweet and sour sauce, especially when the dishes absorb extra flavor overnight.
8. Noodle Dishes
"Pasta dishes. I add a splash of oil and stir through before so it doesn't dry out," a foodie suggests. Bowtie pasta with parmesan, spaghetti with meat sauce, or plain noodles all taste a bit fuller and better the next day. Place a napkin over the concoction and heat to the desired temperature.
9. Meatloaf
The meat eaters on this thread claim that meatloaf tastes the greatest after it's cooled down in the refrigerator and reheated the day after it's cooked. Another person adds to put the hot meatloaf on cold bread with ketchup for an unforgettable meal.
10. Fish
"According to someone I work with, fish in the office's shared kitchen is the best," a respondent quips. The thicker the fish, the better it reheats. If you have a fillet, the heat might cause it to leak a noxious fishy smell, while microwaving a thicker fish permits the chop to hold in moisture and flavor.
Source: Reddit.
10 Popular Foods That Men Voted They Can't Bring Themselves To Eat
A recent online discussion among men involved foods they can't bring themselves to eat. From beef tongues to Haggis, these are popular foods men say they can handle, despite others despising them. Get the list here.
10 Foods Americans Eat That Are Banned in Other Countries
Did you know that several foods popular in America are banned in some other countries? Usually, this is because of chemicals or food production standards that aren't considered acceptable in those countries. We've compiled a list of 10 of those foods and what they're banned. Some might surprise you! Get the full list here.
10 Popular Foods Meant To Be Served Hot That People Prefer Cold. Do You?
Some people swear coffee can only be prepared with one method, or it's improper. Others will take it cold, hot, on ice, or any other way. Are there certain foods that are supposed to be served fresh and hot that you prefer cold? This list came about because of an internet discussion where people argued whether foods like pizza or fried chicken could be eaten cold. Get the list here.
The Boomer Food Hall of Fame: 10 Dishes That Are Iconic for Baby Boomers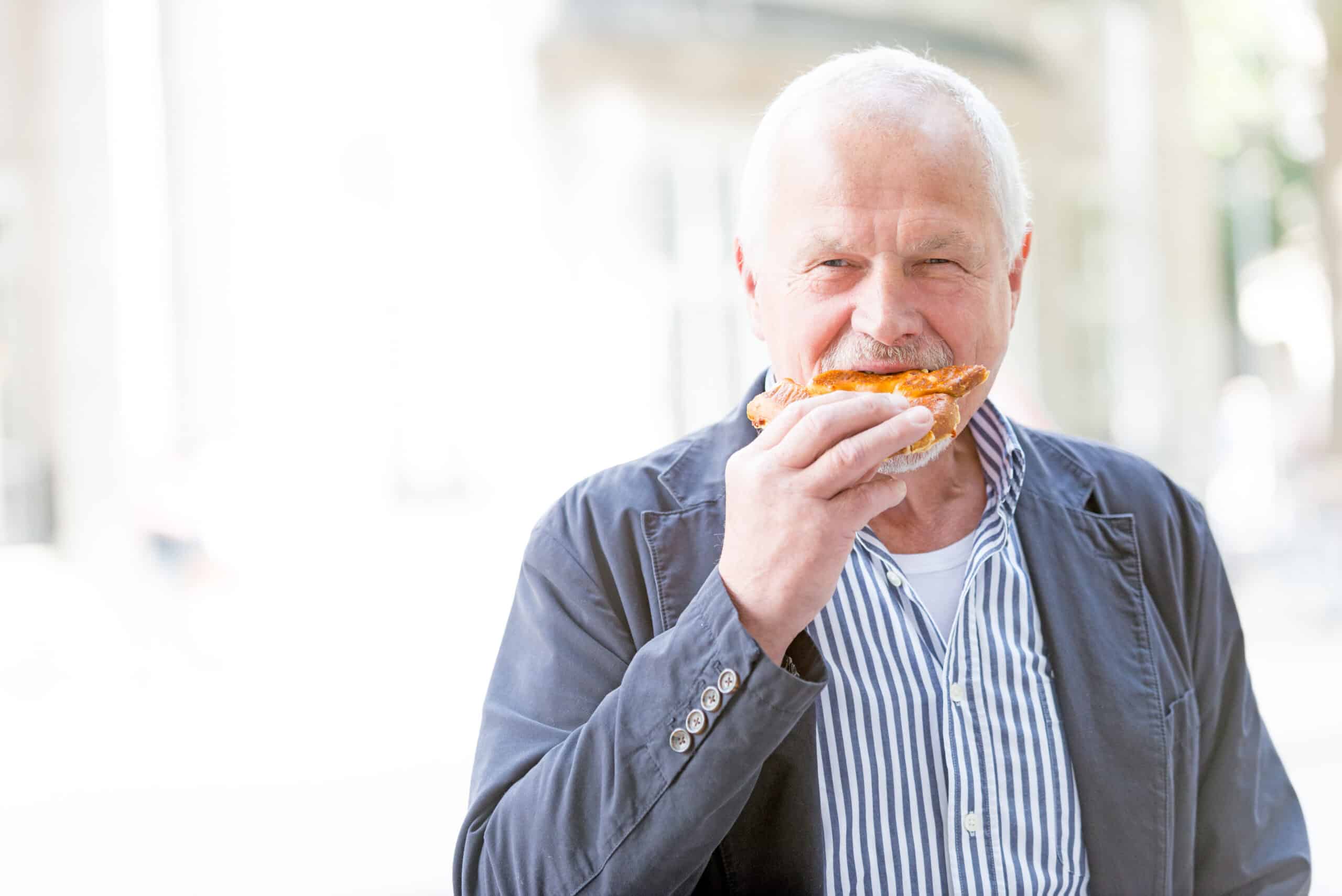 Baby boomers lived through tricky historical times, so we must be mindful of their food choices. My parents in England grew up in Austerity Britain between 1945 and 1955 when war rationing continued. While some of the meals that survived this era may still be with us, who would begrudge people for craving their childhood favorites? In a recent online post, people suggest foods baby boomers still love. Get the list here.
12 Boomers Facts You Were Taught As A Child Only To Find Out They Were Not True
If you grew up with Boomer parents or had Boomer teachers, you probably heard a lot of things that you later came to realize (or maybe did at the time) just weren't true. Some of these things were well-meaning. Some seemed about making you behave, while some were downright bizarre. Get the list.