Cooking with chicken breast tenders offers endless possibilities. Chicken tenderloins are smaller, more tender, and have a slightly higher fat content, so you're guaranteed the best-tasting chicken every single time. I find them easy to work with, and I hate having to pound out regular chicken breasts to make them uniform in size.  Browse this collection of healthy chicken tender recipes that are easy, delicious, and nutritious.  These weeknight dinners are sure to be a hit with the family, and you will love how easy they are to make.
1. Easy Grilled Chicken Tender Recipe
Easy grilled chicken tenders, simply marinated and grilled in the pan or on a grill. Perfect for serving as they are, sliced on a salad or in sandwiches. Whether you marinade them for hours or 30 minutes before cooking, the grilled strips will still be moist and wonderful. The marinade is easily made with olive oil, garlic powder, lemon juice, and other pantry staples.  Get the recipe here.
2. Buttermilk Chicken Tenders
Crispy buttermilk chicken tenders are soaked in a seasoned buttermilk chicken marinade and then dredged in flour and breadcrumbs before they are pan-fried to crispy, golden perfection. Paired with your favorite dipping sauce, this buttermilk chicken tenders recipe is better than restaurant-style chicken fingers.  This recipe uses simple ingredients that you are bound to have on hand. Get the recipe here.
3. Skillet Chicken Tenders With Roasted Grapes & Leeks
Savory with a subtle deep sweetness, this Cast Iron Skillet Chicken with Roasted Grapes & Leeks is a soul-soothing healthy, allergy-free, gluten-free, paleo dinner recipe that the whole family will enjoy! Get the recipe here.
4. Instant Pot Chicken Tenders
This instant pot chicken tenders recipe has the most deliciously tender chicken tenders ever! They are ready to eat in 15 minutes after being cooked in the Instant Pot and make an excellent appetizer or main course. No more boring chicken strips! Juicy, flavorful, and seasoned with garlic and herbs. Serve with your favorite bbq or dipping sauce. Get the recipe here.
5. Healthier Air Fryer Chicken Tenders
These crispy outside and tender inside Air Fryer Chicken Tenders are the perfect weeknight meal the whole family will love. They are extremely flavourful, easy to make, and ready in just 20 minutes. And the best part is that it is much healthier than the deep-fried version! Get the recipe here.
6. Baked Chicken Tenders
This healthy chicken tenders recipe makes it perfectly crispy on the outside and tender on the inside. A family-favorite recipe that's simple, delicious, and ready in just 30 minutes! Get the recipe here.
7. Blackened Chicken Tenders
Moist, pan-fried, chicken tenders are coated in blackened seasoning and then pan-fried until blackened on all sides. The blackened chicken tenders have a tasty, crusted layer on the outside but are tender and juicy on the inside. Get the recipe here.
8. Lemon Pepper Chicken Tenders
Juicy oven-baked Lemon Pepper Chicken Strips are super quick to prepare and extremely delicious. Loaded with flavor, make a healthy chicken tenders recipe perfect for a weeknight dinner or festive meal. Get the recipe here.
9. Sheet Pan Chicken
Need dinner in a jiffy? Looking for a dish that's healthy and only messes up one pan? Sheet Pan Chicken to the rescue! Sheet pan dinners are my favorite hack for easy weeknight dinners that the family loves.  Just throw everything on the baking sheet, and you are good to go.   Get the recipe here.
10. Whole30 Cashew Coconut Chicken Tenders
Whole30 Chicken Tenders are healthy and delicious! These paleo chicken tenders are made with cashews, coconut flakes, and a few other ingredients -SO crispy! Gluten-free, dairy-free, and ready in under 30 minutes- your entire family will love this healthy take on a classic dish! Get the recipe here.
11. Freezer Chicken Soup
This easy recipe only takes about 5 minutes of prep, and you'll have a ready-made meal perfect for those days when you're short on time. Combine all ingredients in a freezer-safe gallon bag. Store in the freezer until you're ready to cook and serve. Get the recipe here.
12. Orange Chicken Salad with Strawberries
Savor fresh, whole foods with this orange chicken salad with strawberries recipe! This delicious alternative to Mandarin orange chicken salad has no mayo and is under 400 calories. You'll love this protein-packed, healthy salad with no added sugar. Get the recipe here.
13. Crispy Chicken Fajitas
These are the ultimate crispy chicken fajitas. Tender, juicy chicken is fried until crispy, then combined with perfectly seasoned bell peppers and onion. Everything is then piled onto warm tortillas. Serve for a party or make for a weeknight meal. Get the recipe here.
14. Frozen Chicken Tenders in Air Fryer
Frozen chicken tenders in the air fryer are the best way to get your chicken tenders super crunchy, juicy, and delicious! Quick, easy, and feeding your family in a flash! Get the recipe here.
15. Lemon & Mint Hazelnut Chicken
The bright flavors and aromas of lemon and mint combine with hazelnut chicken to bring you a healthy and delicious dinner recipe. Paleo and gluten-free, this chicken is not lacking in flavor and is so easy to prepare! This baked chicken tenderloin recipe is sure to please.  Get the recipe here.
16. Crispy Cheddar Chicken
Crispy Cheddar Chicken recipe made healthier with panko-cheddar crumb and baked in the oven for perfection. Ready in less than an hour, it is guaranteed to be a family favorite. Get the recipe here.
17. Hawaiian Chicken Tenders
This Hawaiian-inspired pineapple chicken cooks tenderly with hints of toasted sesame and sweet, tangy pineapple. It's ready in less than 30 minutes and served over rice with a side of steamed broccoli for a well-rounded meal. Get the recipe here.
18. Everything Bagel Air Fryer Chicken Cutlets
Everything Bagel Air Fryer Chicken cutlets are an easy weeknight dinner done in under 30 minutes! Serve these crispy air-fried chicken cutlets with your favorite dipping sauce for a meal the whole family will love! Get the recipe here.
19. Paleo Chicken Fingers
These delicious Paleo Chicken Fingers are sticky and sweet with just the right amount of spice. Serving idea: serve a big green salad on the side. Get the recipe here.
20. Pesto Chicken
This Whole30 pesto chicken meal prep recipe combines many Italian flavors in easy roll-ups. Serve over cauliflower rice or sauteed veggies for an easy meal-prep lunch or dinner. Get the recipe here.
21. Crispy Coconut Chicken
Crispy Coconut Chicken with chicken tenders breaded in coconut flakes and spices, then baked until golden brown and dipped in your favorite sauce. Your kids will love this healthy version of chicken strips! Get the recipe here.
22. Paleo Honey Garlic Chicken Fingers
These sweet and sticky Paleo Honey Garlic Chicken Fingers are as good as they get. They're coated in a delicious almond flour crust and then dunked in a honey garlic sauce. Get the recipe here.
23. Almond Crusted Chicken
Healthy, naturally gluten-free Almond Crusted Chicken made with almonds, seasonings, and eggs. This easy recipe uses ground almonds instead of breadcrumbs to create crispy chicken tenders. I love easy oven baked chicken tenders!  Get the recipe here.
24. Air Fryer Chicken Tenderloins
A simple way to cook chicken, these air fryer chicken tenderloins only take a few minutes and come out juicy and perfectly seasoned. A great way to enjoy naked chicken tenders that are gluten-free, dairy-free, and low-carb. Perfect for salads, wraps, or serve with your favorite dipping sauce. Get the recipe here.
25. One Skillet Cream of Mushroom Chicken
This cream of mushroom chicken is easy, all made in one skillet, and incredibly delicious and creamy. It is ready for your next dinner party or just a ridiculously tasty dinner any night of the week. Chicken strips make the easiest weeknight dinners!  Get the recipe here.
12 Inexpensive Dinners To Make On Repeat
Who says inexpensive dinners have to be bland and boring? Prepare to indulge in the most delicious dinners without breaking the bank. Check out these 12 inexpensive dinners and see which ones you can make this week. Your family will thank you! Get the recipes.
15 Insanely Delicious Pork Tenderloin Recipes
Pork tenderloin is often overlooked for easy weeknight dinners, but it's perfect in the weekly rotation. When cooked correctly, the result is a tender and juicy piece of meat that takes on whatever flavors you desire. It is super versatile and makes great leftovers for lunches throughout the week. Add it to a salad, a grain bowl, or a sandwich, or cook it up in a quesadilla. Get the recipes.
26 High Protein Recipes for Weight Loss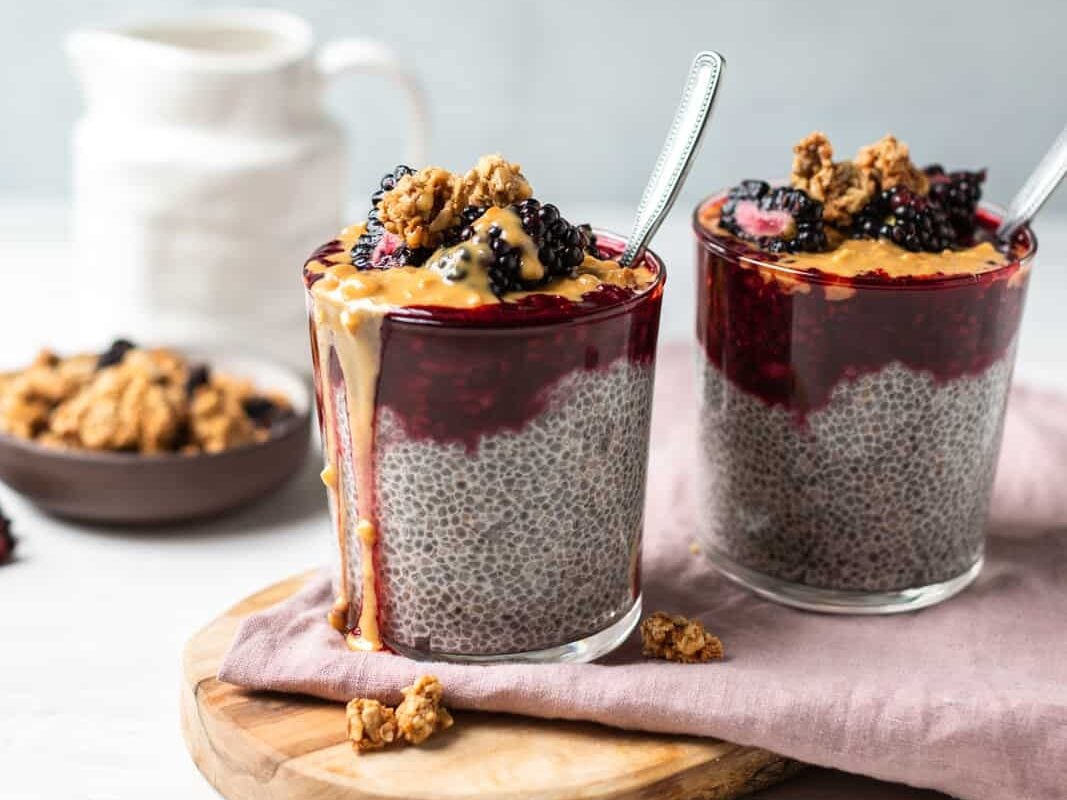 Losing weight is a common goal for many people, but it can be difficult to know where to start. One effective strategy is to add more protein to your diet. Protein helps to keep you feeling full and satisfied, which can help you consume fewer calories overall. It also helps to maintain muscle mass while losing weight, which is important for overall health. Get the recipes.
21 Delicious and Easy Seasonal Salads
Welcome to a world of fresh greens, colorful vegetables, and delicious dressings! Salads are versatile and nutritious meal options that can be enjoyed any time of the day. Whether you're looking for a quick lunch on the go or a refreshing dinner on a warm summer night, salads are a perfect choice. Get the recipes.
14 Family Dinner Recipes You'll Make on Repeat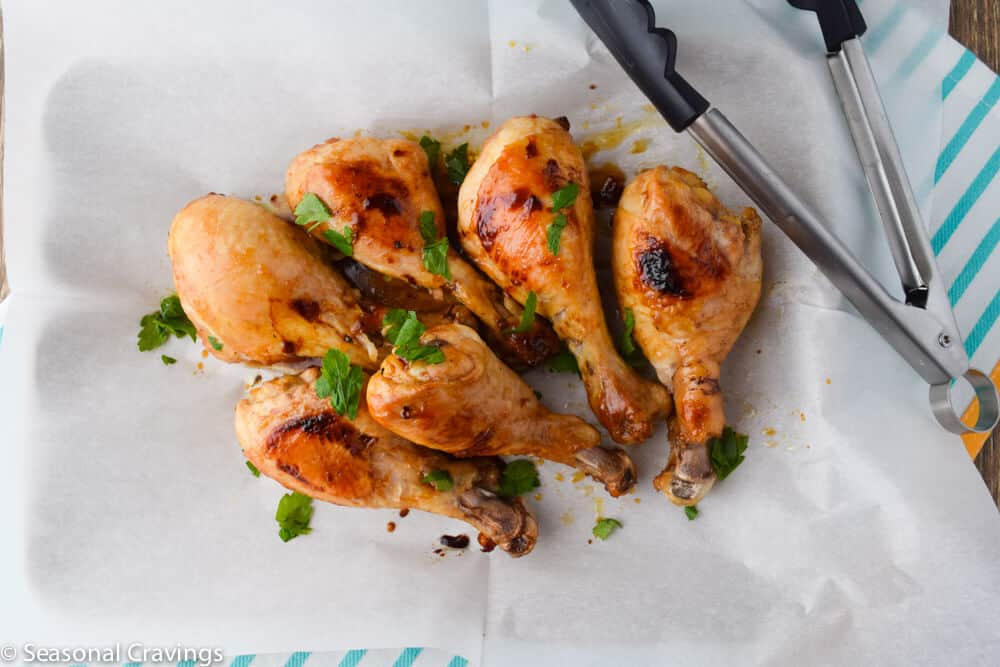 Dinnertime is here again, and I've got some easy, family-friendly recipes the gang will love. I like having a handful of easy recipes I can make at the last minute for weeknight and weekend family wins. I hope you find a new favorite recipe here! Get the recipes.