Soda is a tasty treat, but there are other healthier choices for staying hydrated in the heat. The added sugar, flavoring, and other chemicals don't help you feel your best. Instead, try these other drinks (and foods!) to help you keep refreshed and hydrated.
Water
Water is the classic choice for staying hydrated. The human body is around 60% water, so you'll feel better when you keep your fluids up. You don't need to go overboard, either. Four to six glasses of water daily is plenty for the average healthy adult. If you don't like the taste of your tap water, add fresh fruit slices for a subtle flavor boost.
Sparkling Water
Sparkling water contains carbonation for a fizzy, bubbly twist on plain water. These options are a great choice when water seems boring compared to soda. Look for canned and bottled sparkling water at the store, or invest in a carbonation system to make your own at home.
Flavored Water Enhancers
If you prefer drinks with a strong taste, try flavored enhancers. Often sold as powders or concentrated drops, these add-ins make plain water taste great. You can even take them with you, so you're never stuck with a boring glass of water.
Milk
Consider a tall, cold glass of milk the next time you're thirsty. This choice might be a surprise, but remember that dairy milk contains everything a baby cow needs—including water. Non-dairy milk is mostly water by volume, so it also helps your hydration.
Infused Water
Infused water (aka "water recipes" on TikTok) contains delicious ingredients like fruit, herbs, and spices to create unique flavors. They're a great way to keep your taste buds happy while staying hydrated.
Fruit Juice
Fruit juice is mostly water but also packed with vitamins and nutrients. Varieties with pulp may even include fiber. Juice can be a good alternative if you're worried about sugary sodas. Just check the ingredients for added sugar or mix a small amount in with your water to reduce the amount of sugar.
Fruit Popsicles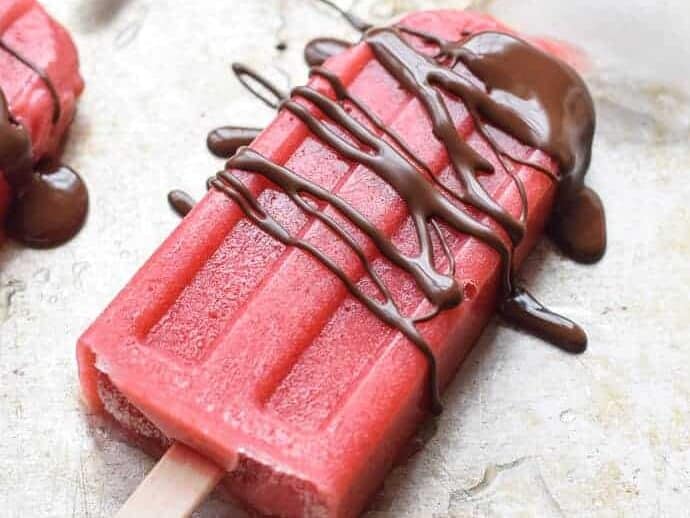 Fruit popsicles are just frozen fruit juice! They're extra refreshing since they're frozen. Look for fun flavors at the store, or make your own at home.
Grapes
Grapes are mostly water by volume, so they're a great way to stay hydrated. Try them frozen for a crunchy, chilly treat.
Melons
Melons contain more than 90% water, which explains why they're a favorite summer food. Watermelons, cantaloupe, honeydew, and other varieties are perfect for staying hydrated.
Salad
Common salad ingredients are full of water. Vegetables like lettuce, cucumbers, celery, tomatoes, cabbage, bell peppers, mushrooms, and spinach all contain more than 90% water by volume, making it easy to boost your hydration.