Traveling to any small downtown or big city in the United States'll likely see more restaurants than anything else. From burger joints to cafes to 5-Star establishments, there are restaurants lining most streets wherever people are likely to gather.
There's no question Americans love their food. Whether they're eating out or cooking their own meals, most people carefully plan and choose foods they love every day.
Tacos
Taco Tuesday, anyone? Tacos are, by far, one of the most loved foods of Americans. There's just something about loading a warmed tortilla with heaps of meat, cheese, and other toppings. Tacos are believed to have been invented by Mexican silver miners in the 18th century and have continued to grow in popularity to become a beloved favorite around the country.
Pasta
Almost everyone loves a big plate of pasta. From spaghetti to penne to rigatoni and more, pasta is a versatile comfort food and a staple of most Americans' diets. Historically, pasta has been around for a while. There are stories about pasta-like food in Greek mythology and ancient Chinese history. It can be used in so many ways, and with a number of other foods, it's no wonder pasta is a top choice.
Pizza
Pizza is an obvious pick of food people would eat every day. It's one of the world's most popular foods, with nearly 3 billion pizzas sold annually in the United States. A pizza-like flatbread was eaten by ancient Egyptians, Greeks, and Romans, and it turned into the delicious food it is today in the Campania region of Italy. After immigrating from Naples to America, people started recreating the dish in their new home, and the rest is history.
Potato
Potatoes. They're delicious, nutritious, and versatile. Much like pasta, potatoes can be eaten in multiple ways; mashed, fried, baked, grated, and more. After humble beginnings in the South American Andes, potatoes were introduced to Europe and then to America in the mid-1500s. Potatoes were chosen as another food that Americans would eat every day.
Grilled Cheese Sandwiches
Oh, the good old grilled cheese. These warm, gooey sandwiches are often eaten alongside a bowl of tomato soup for the ultimate comfort food. In the 1920s, restaurants began pairing cheese with inexpensive bread and cooking them on the grill. The sandwich quickly rose in popularity and has been a favorite American food ever since.
Avocados
Avocados originated in South Central Mexico. They were originally a delicacy and were even used in some cultures as an aphrodisiac. Over the years, they've entered the United States and become a favorite food. They can be eaten on their own or made into everyone's favorite, guacamole.
Grapes
Grapes are a delicious and healthy fruit that are typically eaten on their own as a snack or as part of a fruit salad. It is believed that grapes originated in Egypt and Syria, eventually being taken across the seas. People love grapes because they are crisp and sweet, and apparently, they're one of the foods that would be eaten every day.
Eggs
Eggs can be eaten on their own in many forms; scrambled, over easy, sunny-side up, hard-boiled, soft-boiled, and more. They are an important part of a healthy breakfast and help people start their day off right.
Charcuterie
The French terms "chair" and "cuit" are the origin of the word "charcuterie." Since the Renaissance, charcuterie boards have been used to display a range of cured meats and other commodities for eating. While most Americans may not pronounce the name, they enjoy creating and eating them.
Sushi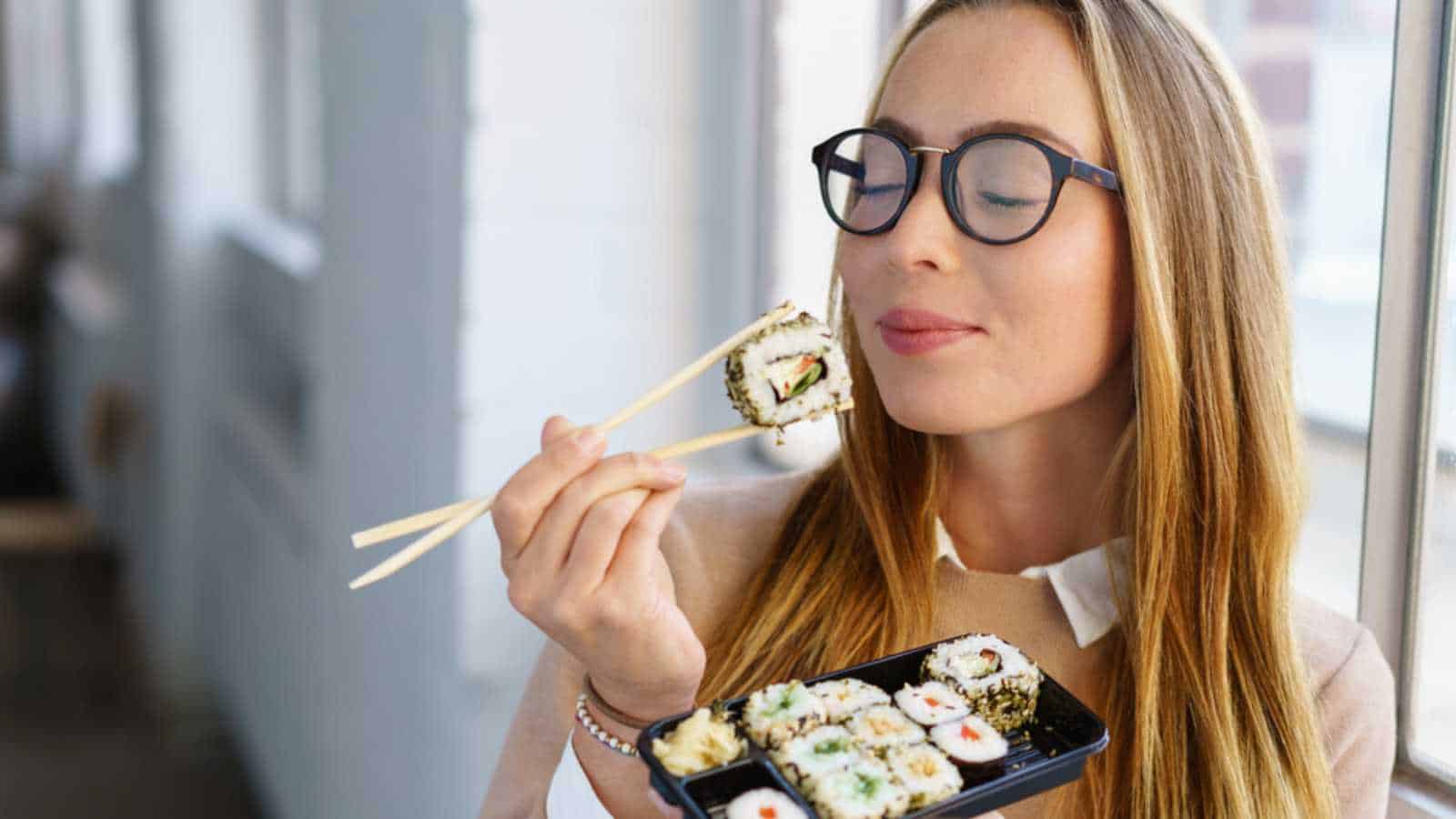 Sushi has been eaten in Japan since the 9th century. It's unknown how the food actually came to be, but Japanese folklore contains stories of the beginning. Sushi includes raw fish, fermented rice, and other elements. It is dipped in sauces and enjoyed around the world.
Peaches
Yes, peaches. Originally grown in China, the sweet summer fruit was brought to South America by Spanish explorers in the 16th century. It's one of those foods that people really just like to eat as is; a juicy, round, sweet piece of fruit.
Cheese
It's believed that cheese was created by accident after storing milk in bladders. People loved the food and began to learn how to make it and add yummy unique touches. It can be eaten as a garnish or topping on its own or cooked as an ingredient in other foods. Cheese is one of those foods that Americans would eat all day, every day.
Source: Reddit
10 Popular Foods That Men Voted They Can't Bring Themselves To Eat
A recent online discussion among men involved foods they can't bring themselves to eat. From beef tongues to Haggis, these are popular foods men say they can handle, despite others despising them. Read More.
10 Foods Americans Eat That Are Banned in Other Countries
Did you know that several foods popular in America are banned in some other countries? Usually, this is because of chemicals or food production standards that aren't considered acceptable in those countries. We've compiled a list of 10 of those foods and what they're banned. Some might surprise you! Read more.