Looking for a way to add some excitement to your cocktail game? Look no further than vodka! This beloved and highly versatile spirit makes the perfect base for delicious and refreshing cocktails. I've collected the most delicious vodka cocktail recipes to elevate your next at-home happy hour! There's a vodka cocktail recipe for you, from sweet and fruity flavors to something bold and savory.
1. Limoncello Spritzer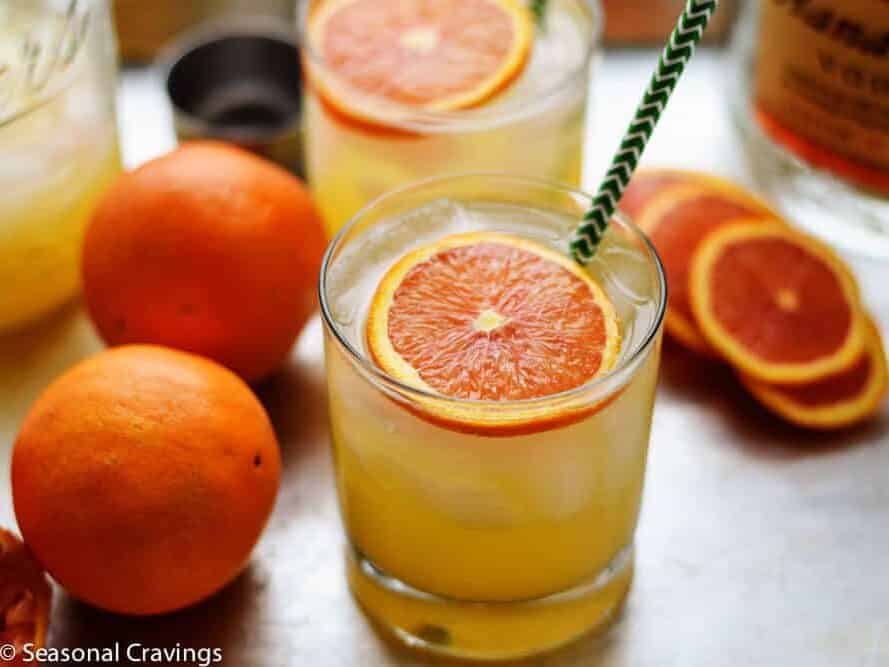 This refreshing and easy Limoncello Spritzer is a welcome sunny treat any time of the year. The limoncello and fresh orange juice make it refreshing and sweet. It's bright and fresh tasting with all that yummy fresh orange juice and perfectly citrusy with the concentrated lemon flavor of the limoncello. If this doesn't brighten your day, I don't know what will. Get the Limoncello Spritzer recipe here.
2. Apple Cider Vodka Cocktail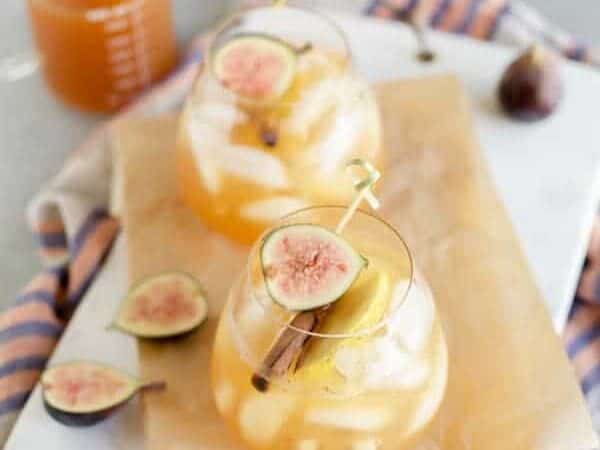 This Apple Cider Vodka Cocktail will become your favorite fall cocktail. It's full of seasonal flavors like apples, figs, and cinnamon. It's spicy, warm, and sure to be a hit with your guests. Get the Apple Cider Vodka Cocktail recipe here.
3. Strawberry Kiwi Sangria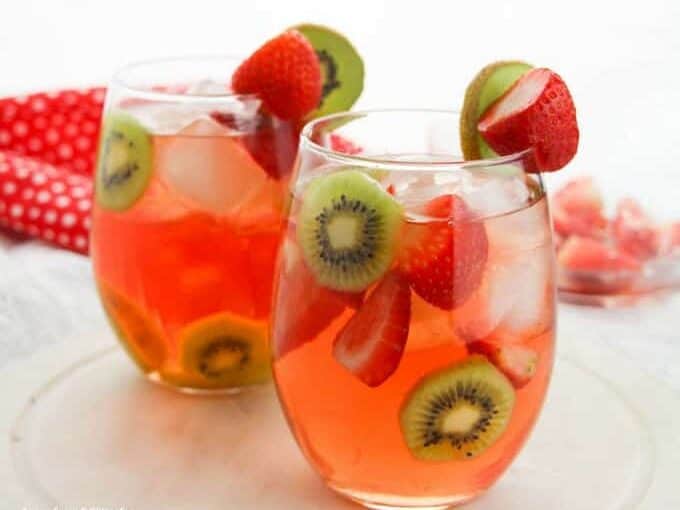 This Strawberry Kiwi Sangria is the perfect summer cocktail - a delicious way to beat the heat or as a fun cocktail to go along with some summer BBQ. Garnishing each glass with a slice of kiwi and strawberry adds to the fun. Get the Strawberry Kiwi Sangria recipe here.
4. S'mores Martini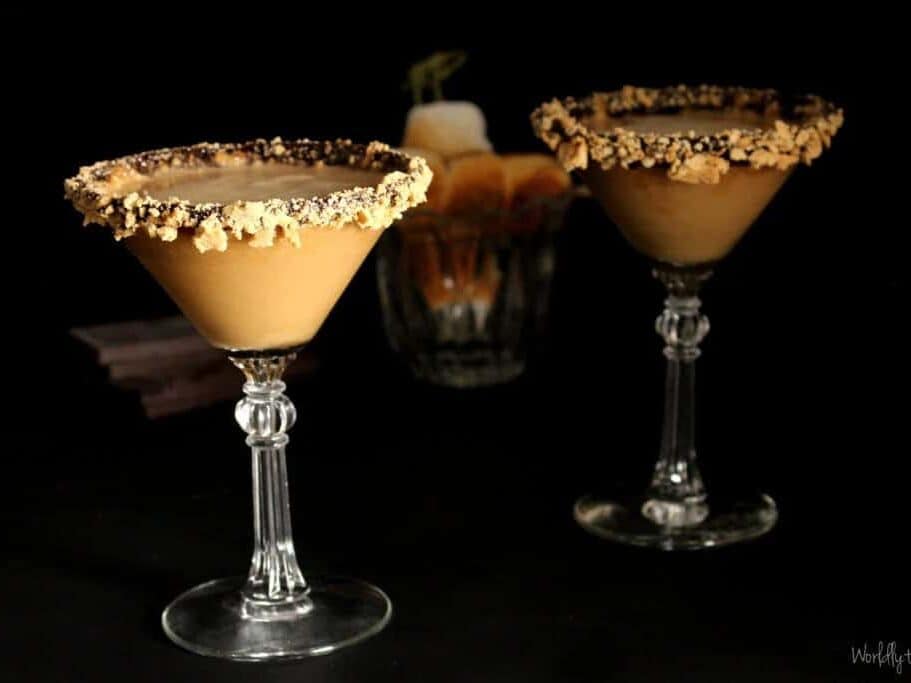 This martini cocktail is perfect for sipping while you chat by the fireplace with family and friends or solo binge-watch your favorite show. Each gulp brings back memories of camping s'mores around a campfire with family and friends, toasting marshmallows in the flame. Get the S'mores Martini recipe here.
5. Grapefruit Basil Greyhound Cocktail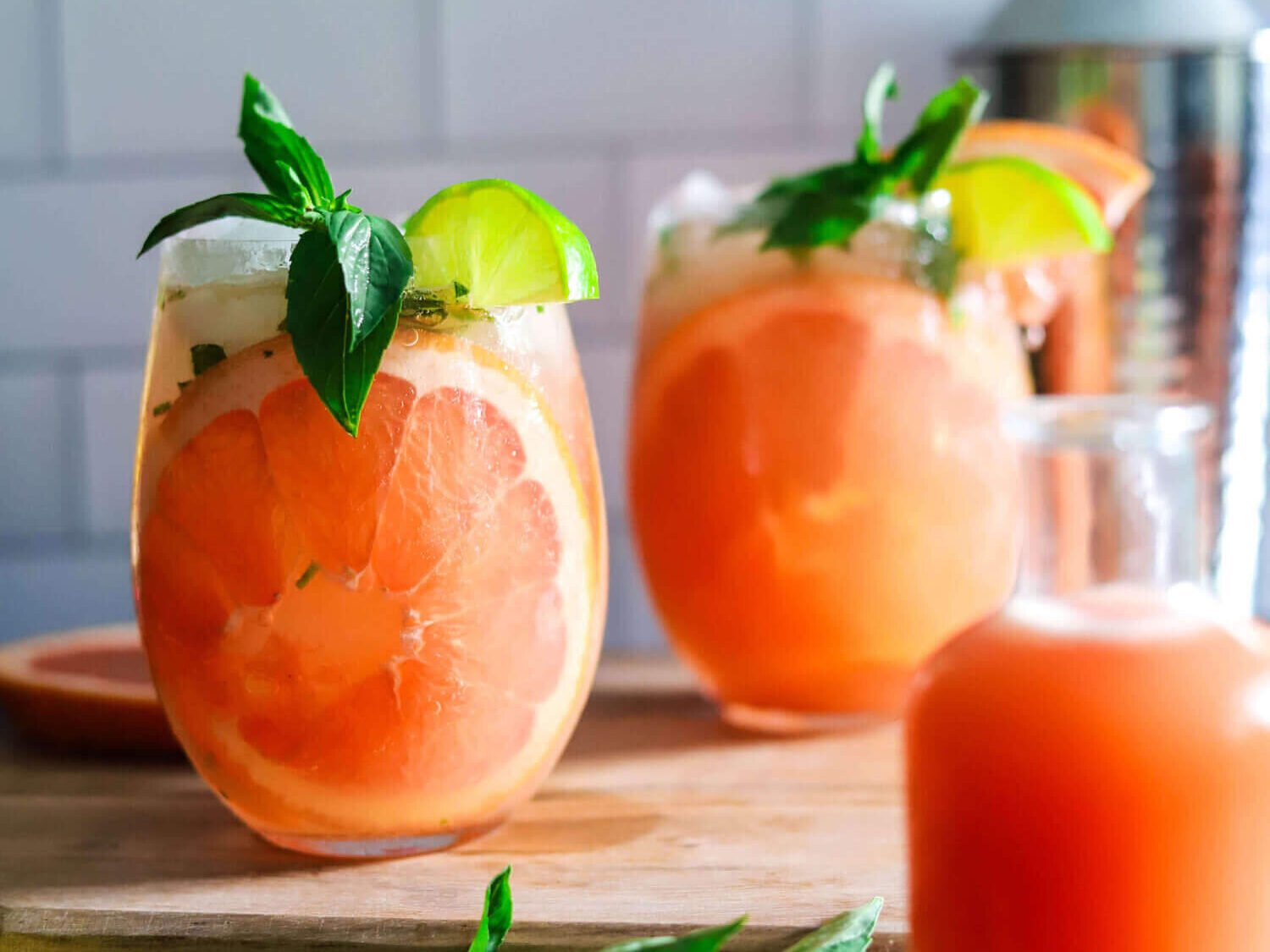 This will be one of your favorite light summer cocktails, perfect for outdoor dinner parties or sipping poolside. While there are plenty of greyhound drink variations, this is a healthier alternative featuring finely chopped fresh basil and sparkling water to give it a refreshing fizz. Get the Grapefruit Basil Greyhound Cocktail recipe here.
6. Cucumber Mojito with Vodka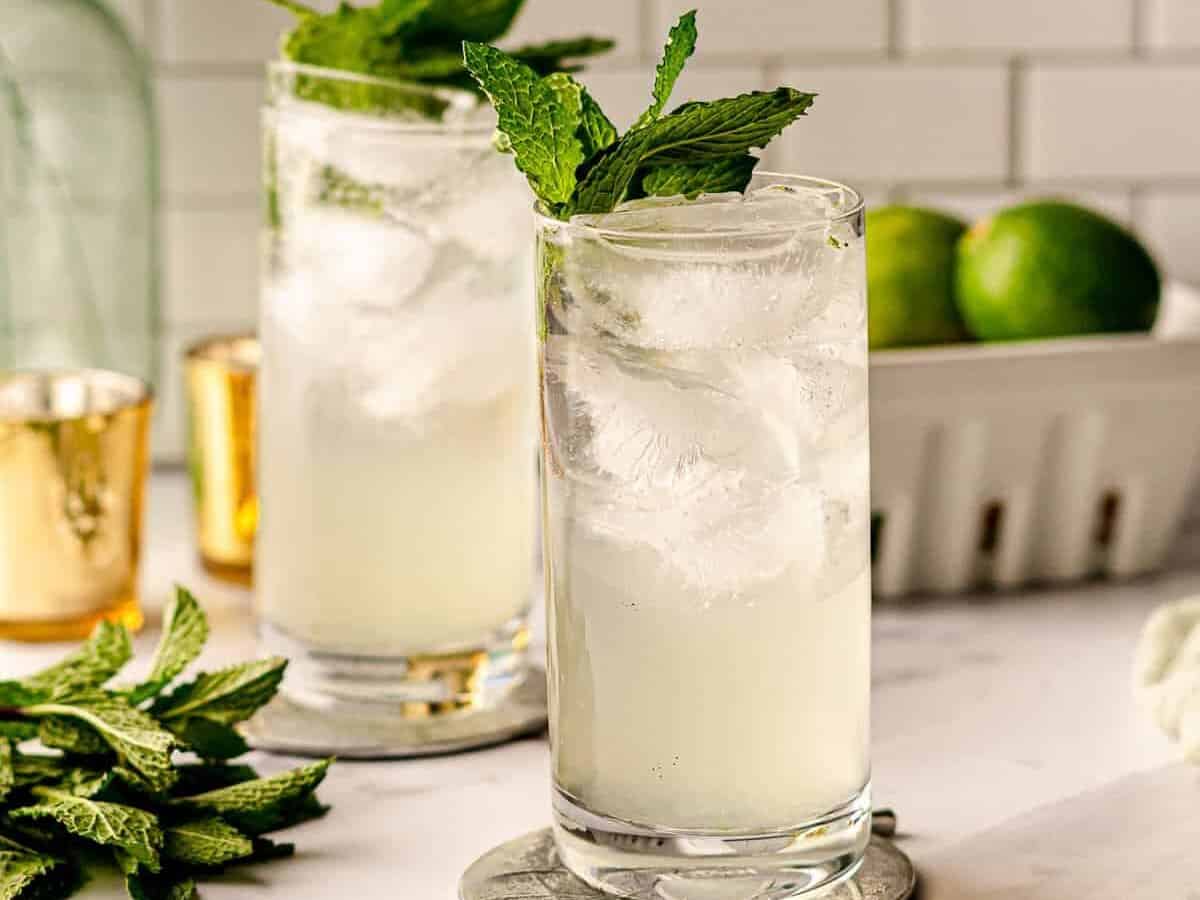 This Cucumber Mojito with Vodka is the best light and refreshing cocktail for Summer. Cool down on a hot day with this delicious drink! This cocktail is a fun twist on the classic mojito recipe made with just a few ingredients! Get the Cucumber Mojito with Vodka recipe here.
7. Caramel Vodka Apple Cider Cocktail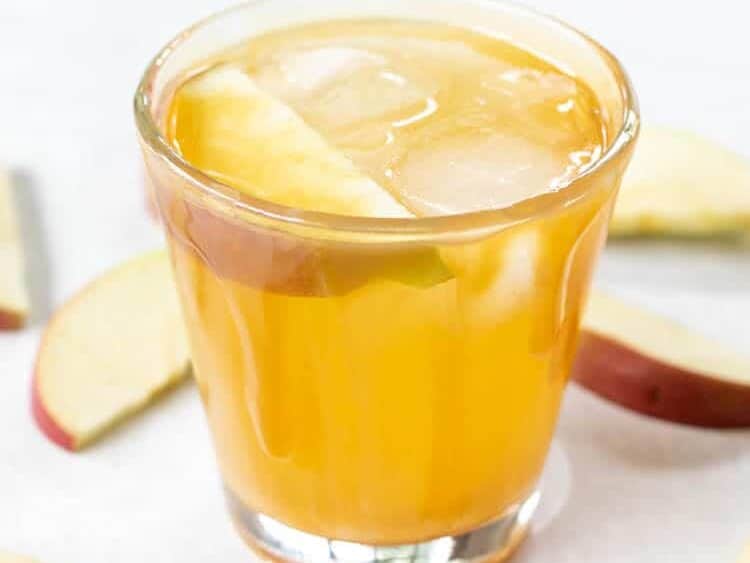 If you're a fan of caramel apples, there's no doubt that you'll love this simple cocktail. It's sweet and savory, all in one. It uses simple ingredients but is loaded with flavor. Cheers, it's time for a sip or two. Get the Caramel Vodka Apple Cider Cocktail recipe here.
8. Strawberry Mint Smash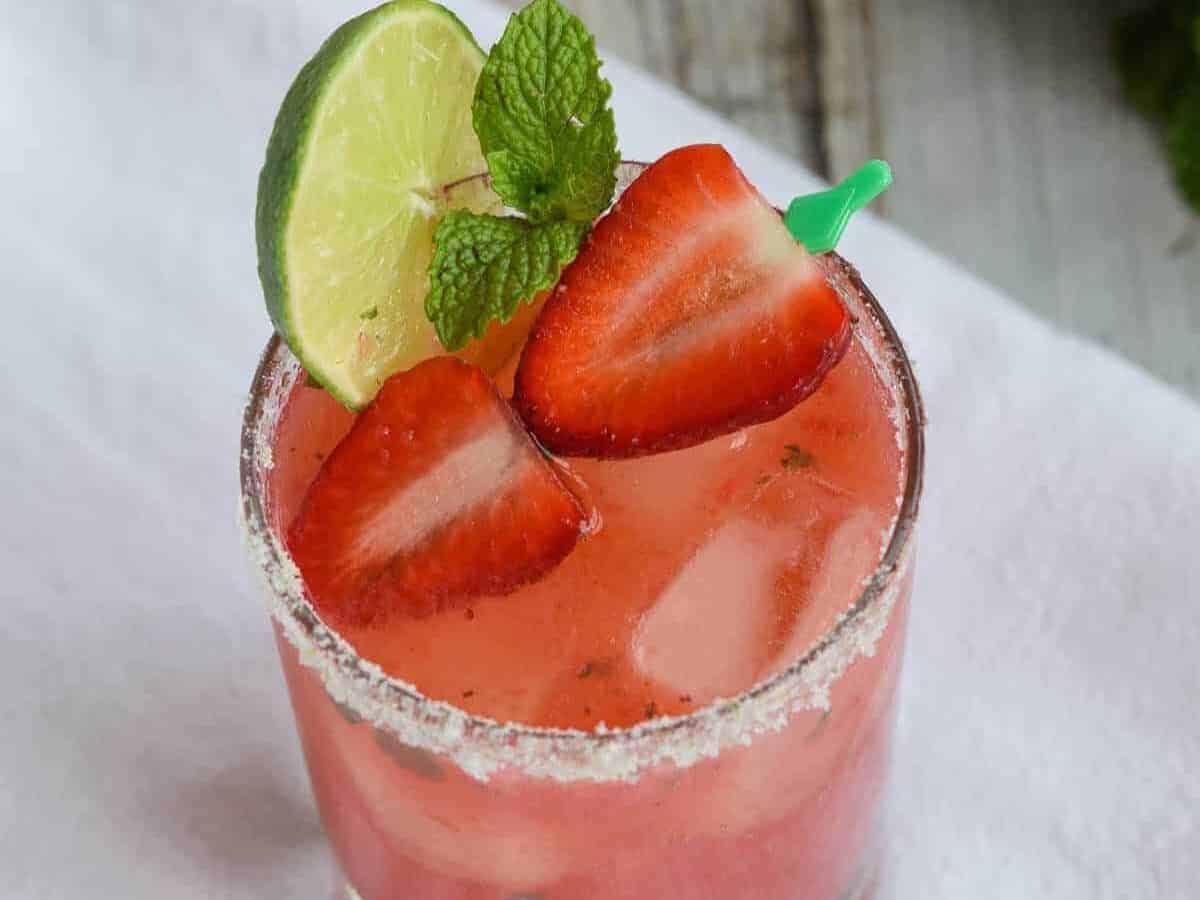 This summery Strawberry Mint Smash cocktail will get you in the mood for warm weather. It's sweet, minty, gorgeous and ready in 5 minutes! When strawberries are extra juicy, they make the best summery cocktails. Get the Strawberry Mint Smash recipe here.
9. Spicy Jalapeno Basil Moscow Mule
A spicy jalapeno basil Moscow mule will hit the spot for something bubbly with a kick. When the weather heats up, this twist on a Moscow mule with a mix of jalapeno, fresh basil, lime juice, ginger beer, and spicy pepper vodka over ice will be your go-to. This mixed drink is spicy, aromatic, and cool all at once. Get the Spicy Jalapeno Basil Moscow Mule recipe here.
10. Holy Bloody Mary
For those last days of winter, before the heat comes, just a little hot Bloody Mary drink will warm you up! A drink made largely of vegetables is a tad different. It's a bit of everything; spices, veggies, vodka… Get the Holy Bloody Mary recipe here.
11. Cherry Vodka Sour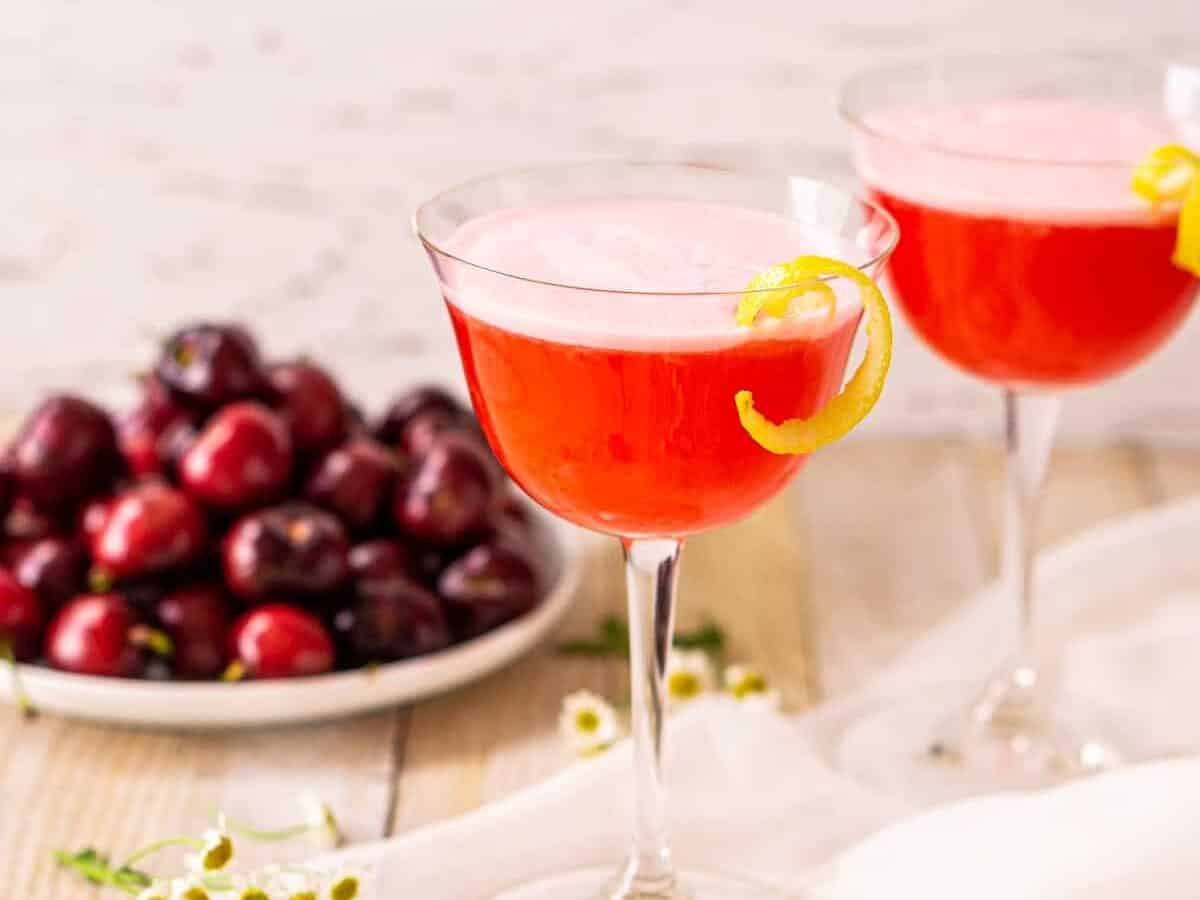 When you need a summery cocktail bursting with fresh fruit flavor, look no further than this refreshing cherry vodka sour! Made with freshly muddled cherries and bright lemon juice, this cherry vodka cocktail tastes like summer in every delightful sip. You won't find a more perfect drink for celebrating the fresh cherry season. Get the Cherry Vodka Sour recipe here.
12. Vodka Margarita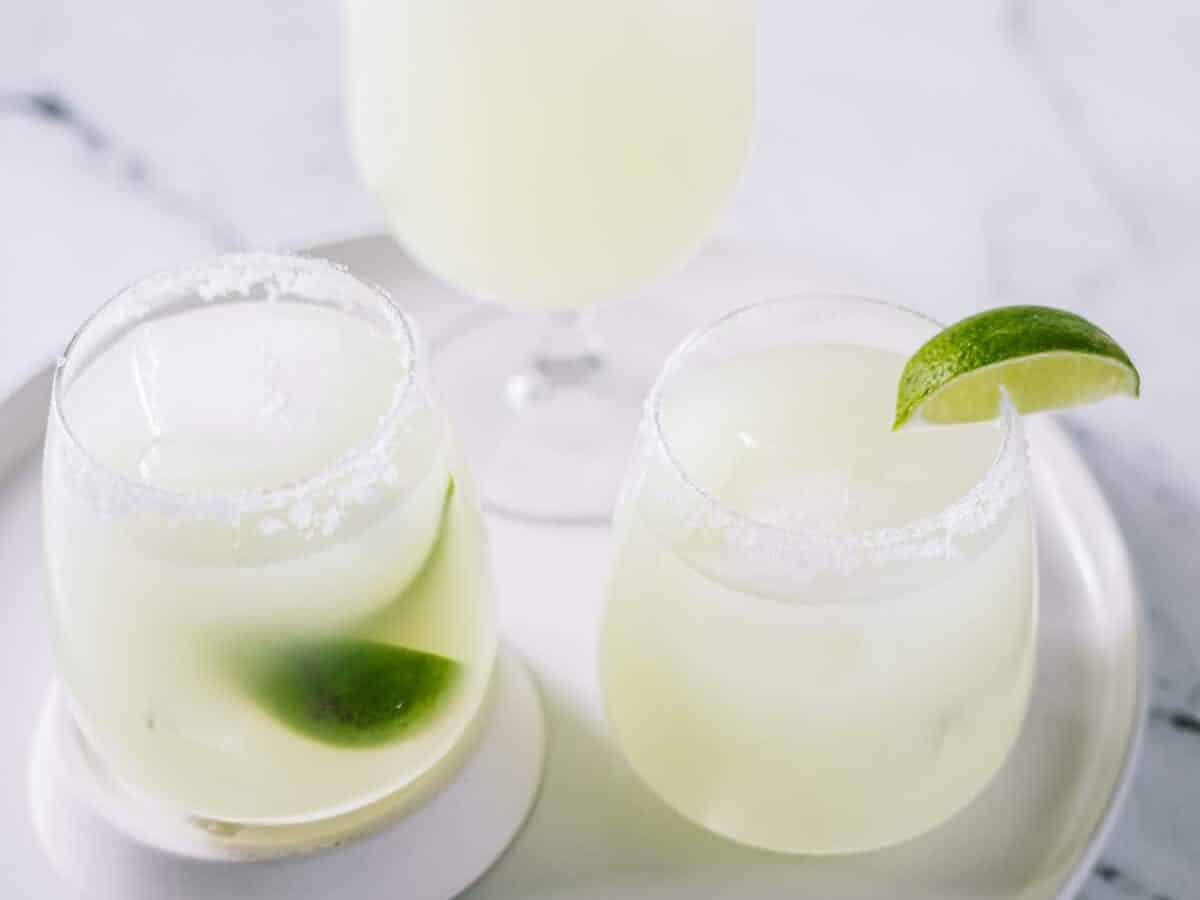 Margaritas with vodka are a fun twist on the classic cocktail. Made without tequila, our vodka margarita recipe is refreshing, easy to make, and perfect for your next party. Enjoy vodka margaritas on Cinco de Mayo, or sip poolside this summer. This is a year-round easy cocktail recipe. Get the Vodka Margarita recipe here.
13. Greyhound Cocktail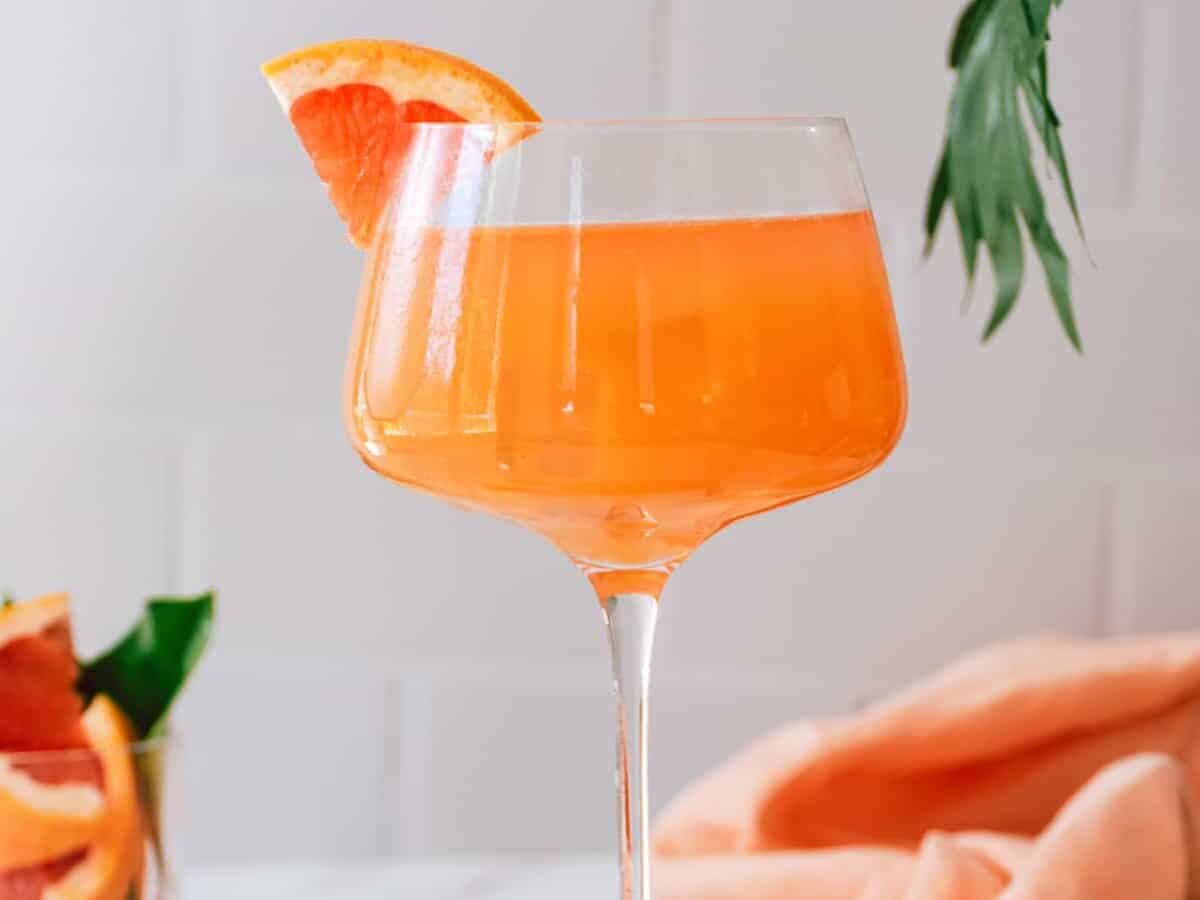 Looking for a simple and refreshing cocktail for your next get-together? Look no further than the Greyhound! The tartness of the grapefruit pairs perfectly with the smoothness of the vodka, creating a deliciously balanced cocktail that's sure to please any crowd. Get the Greyhound Cocktail recipe here.
14. Blackberry Vodka Cocktail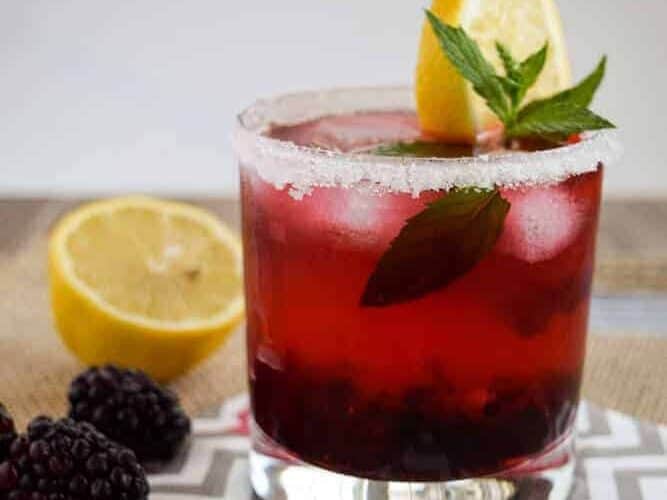 This Blackberry Vodka Cocktail is a sweet and refreshing drink that's great to enjoy as a summer treat or to serve at your next cocktail party. It combines blackberries, refreshing mint, tangy lime, vodka, and fizzy soda water into an easy summertime beverage. Get the Blackberry Vodka Cocktail recipe here.
15. Vodka Party Punch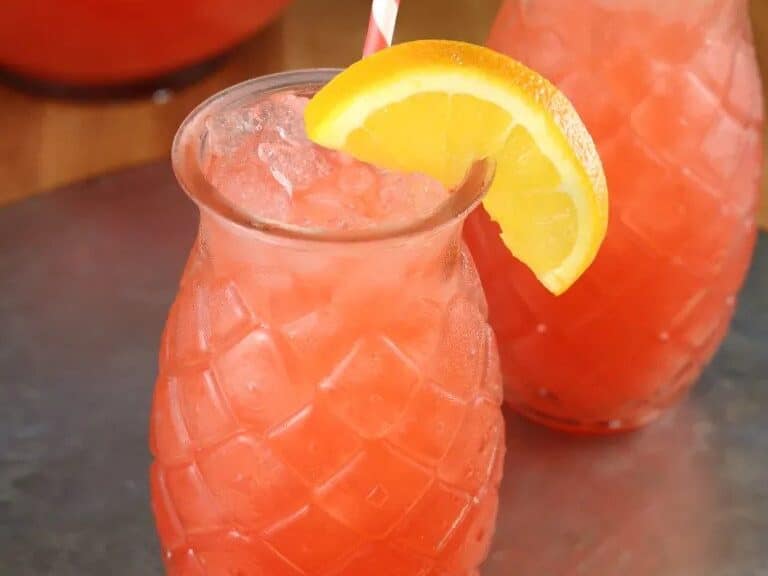 Vodka Party Punch is a simple fruit punch for parties and celebrations. Easy to make ahead in a large batch and can even be frozen for a slushie cocktail. Get the Vodka Party Punch recipe here.
16. Lemon Lavender Vodka Cocktail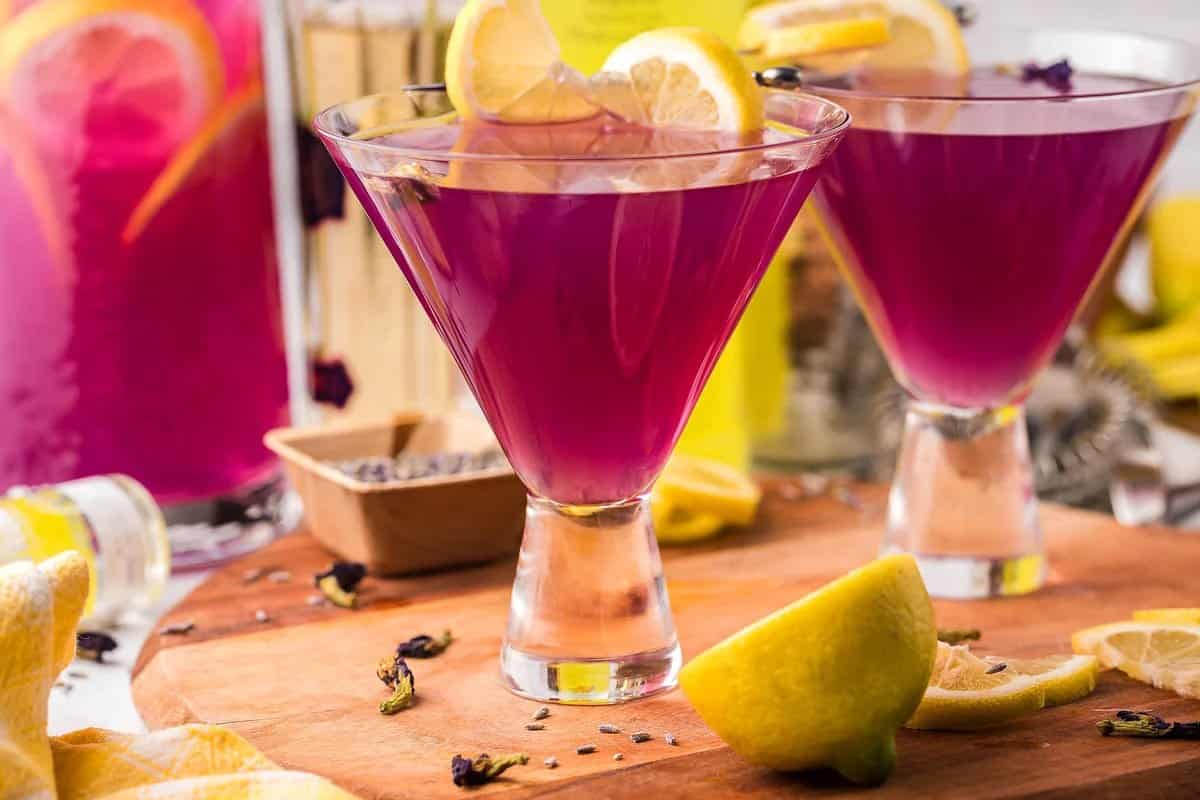 A lemon lavender vodka cocktail is an iconic spring cocktail which is delicate, aromatic and unusual. This beautiful drink is easy to put together and makes a wonderful spring cocktail. If you're considering a pitcher of martinis to say cheers to spring, this craft cocktail will surely wow at any kind of party and special occasion. Get the Lemon Lavender Vodka Cocktail recipe here.
17. Blood Orange Vodka Fizz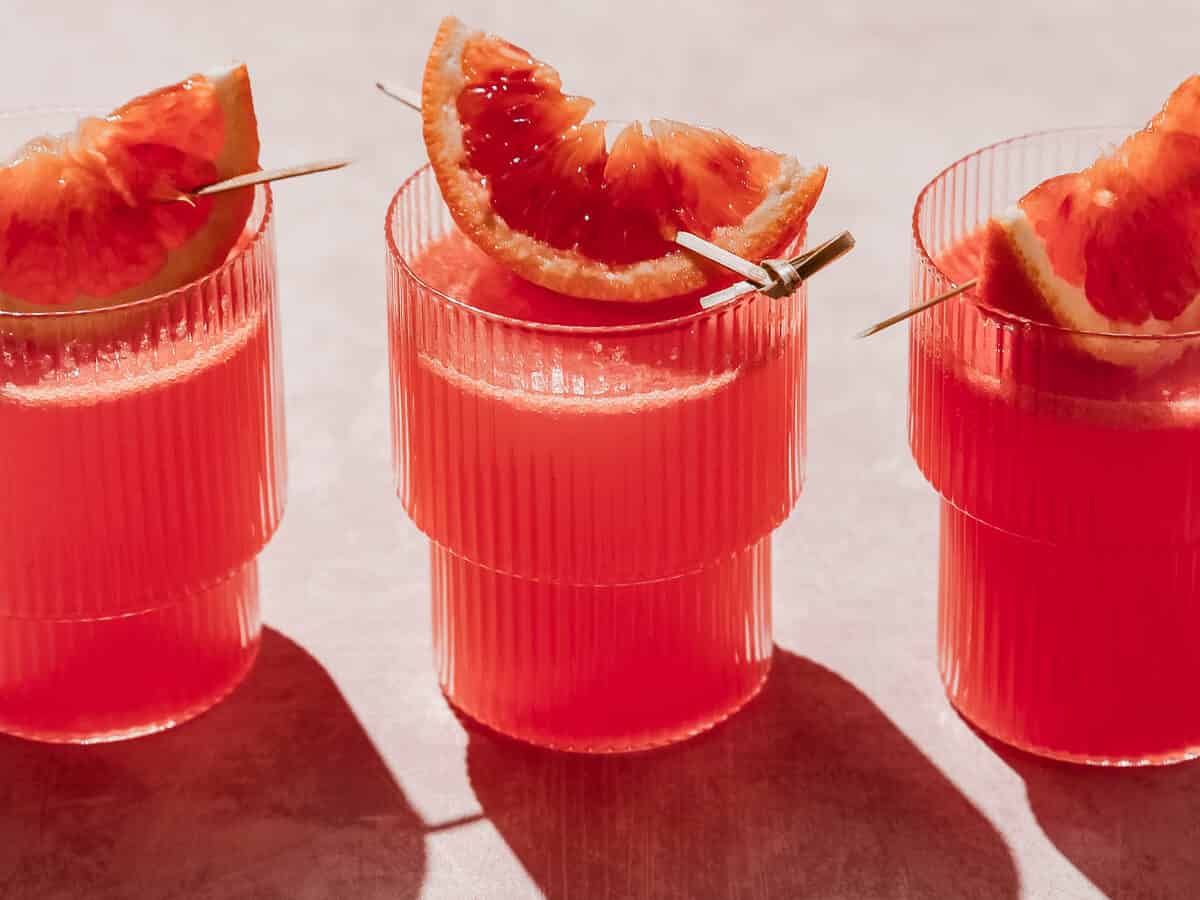 What better way to celebrate this seasonal produce than with a delicious blood orange fizz? This citrus vodka cocktail delivers a heavenly citrus flavour, a hint of spice, and a sparkly attitude. This bubbly drink is sure to make you yearn for another round. Get the Blood Orange Vodka Fizz recipe here.
18. Vodka Sunrise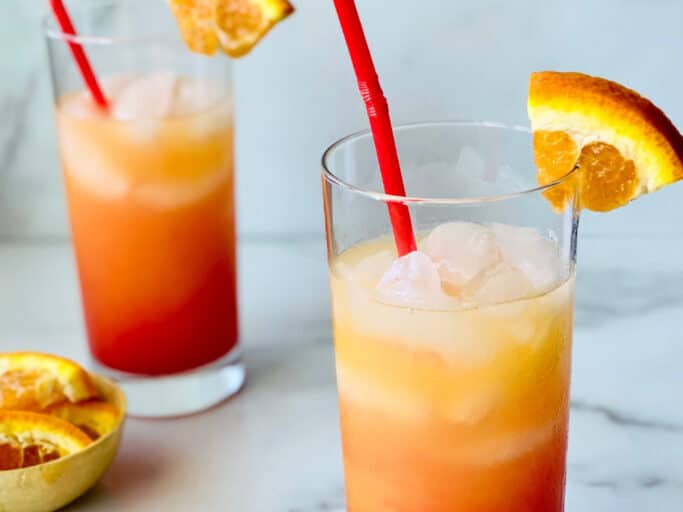 This 3-ingredient cocktail is easy to make and tastes as if a bartender made it, especially for you at the poolside bar. It is sweet & fruity, with beautiful colors that make you feel like you are relaxing at the beach. It is a blend of cherry, tangy citrus, and smooth vodka for a delightful sip that smells like a tropical locale. Get the Vodka Sunrise recipe here.
19. Strawberry Lemonade Vodka Jello Shots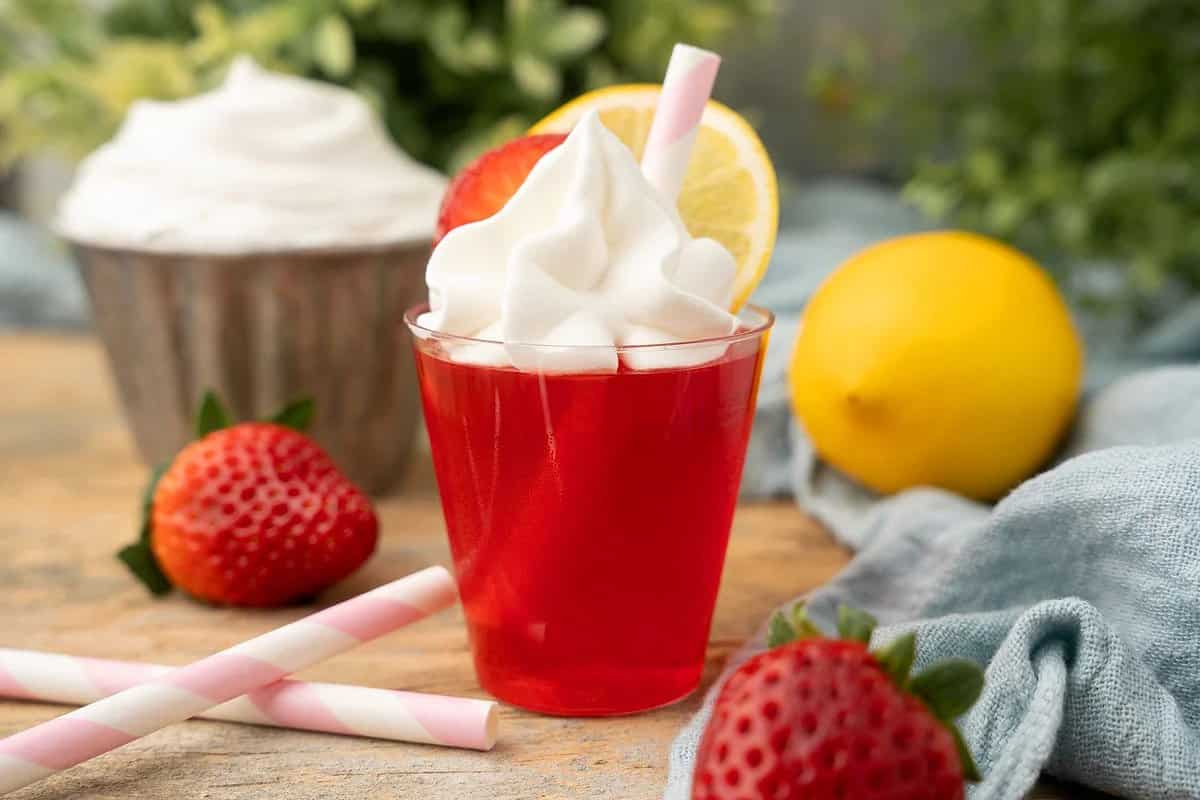 Strawberry lemonade vodka jello shots are sure to liven up your next party. They're boozy bites and make tasty shots for a hot day. So whether you're thinking about backyard barbecues, an outdoor party, pool parties, or any summer gathering or get-together, these are ideal! Get the Strawberry Lemonade Vodka Jello Shots recipe here.
20. Watermelon Vodka Cocktail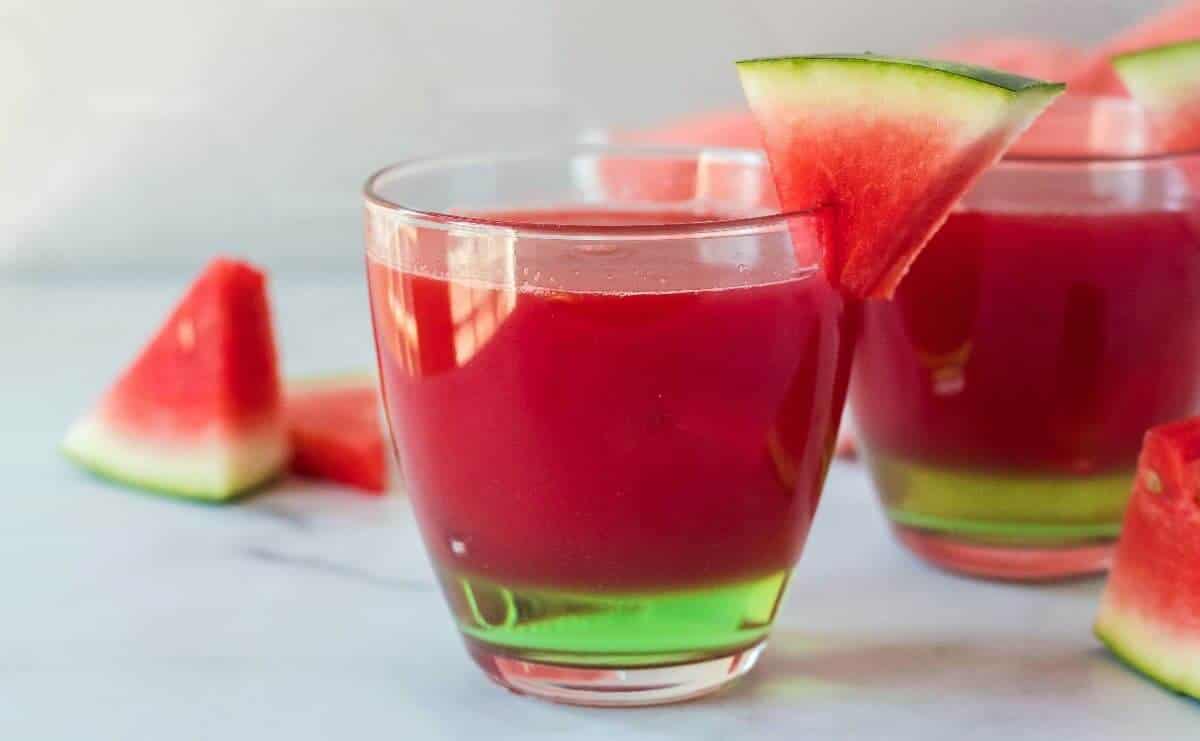 Watermelon Vodka Cocktail is a refreshing drink with a gorgeous deep red color. Sweet homemade watermelon puree and sour apple liqueur are a match made in heaven. It isn't a treat you run into too often. The fresh puree is easy to make and will make you feel accomplished. Then you get to relax and enjoy your drink. Get the Watermelon Vodka Cocktail recipe here.
21. Kombucha Tea & Vodka Sangria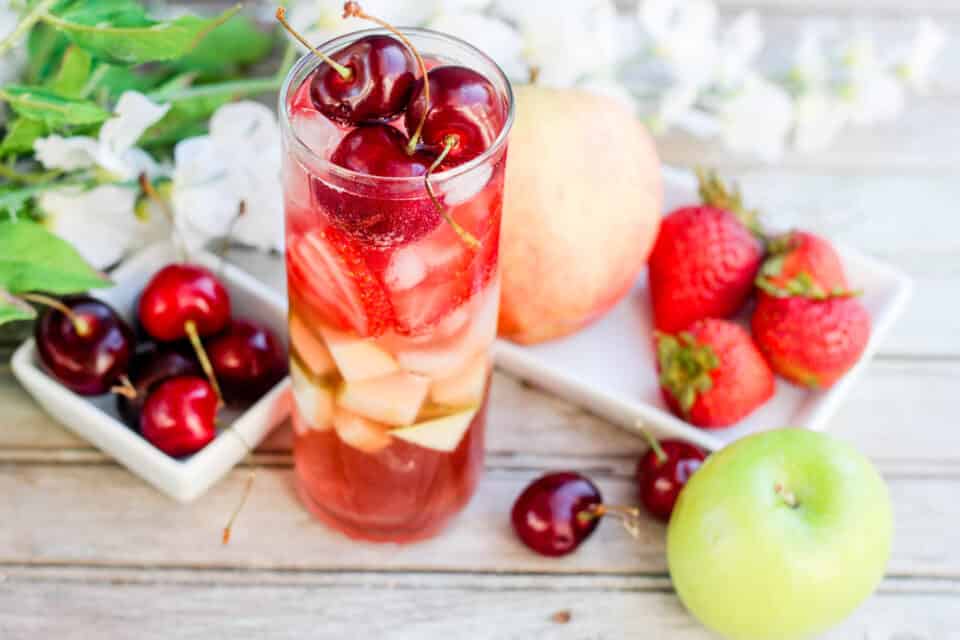 Turn your favorite good-for-you probiotic tea into a healthy sangria cocktail packed with a medley of fresh summer fruit. Bursting with the flavors of sweet berries, tart cherries, savory apple, ginger and hibiscus, this refreshingly light Kombucha Tea & Vodka Sangria recipe will satisfy your sweet cocktail cravings any summer night. Get the Kombucha Tea & Vodka Sangria recipe here.
22. Frozen Strawberry Moscow Mule with Mint
Sweet and spicy strawberry Moscow mules made with fresh mint and frozen strawberries are the perfect slushie drinks to help you cool down in the summer heat. Just make two or a pitcher to share! Get the Frozen Strawberry Moscow Mule with Mint recipe here.
23. Blue Lemonade Cocktail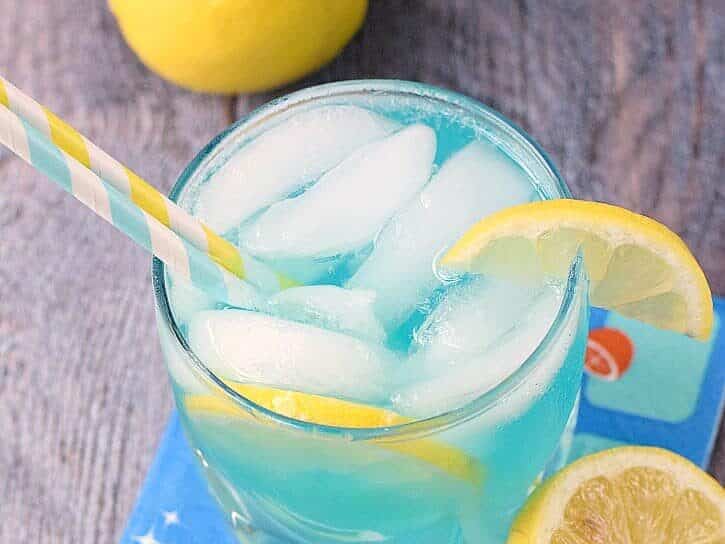 This gorgeous blue lemonade cocktail recipe is the perfect summer drink. This easy cocktail is made with lemonade and blue raspberry vodka and packs a smooth, tropical punch! Get the Blue Lemonade Cocktail recipe here.
24. Rosemary Watermelon Cocktail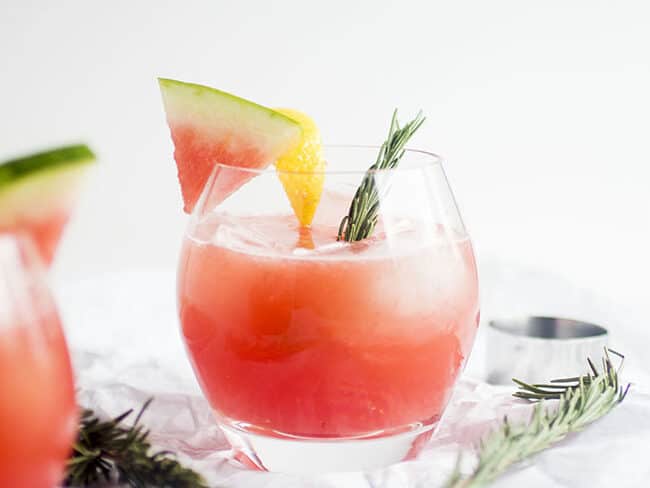 These easy, refreshing watermelon cocktails get an earthy note from fresh rosemary and a hint of brightness from tart lemon juice. Made with vodka and homemade watermelon juice and ready in under 20 minutes - the perfect summer cocktail! Vegan, Vegetarian. Get the Rosemary Watermelon Cocktail recipe here.
25. Black Cherry Vanilla Vodka Sour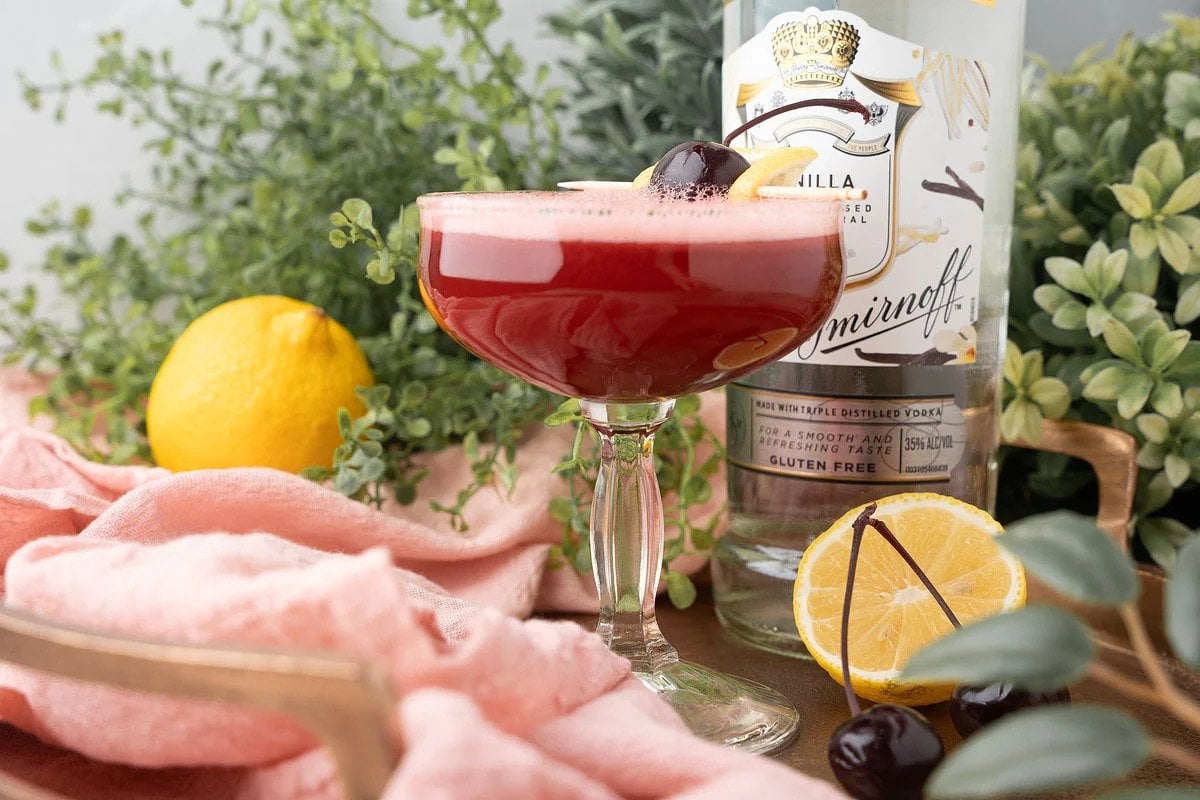 A beautiful summer cocktail, this black cherry vanilla vodka sour is a wonderful mixed drink. It's a sour cocktail, similar to a whiskey or amaretto sour, so if you like that kind of flavour, try this classic vodka sour. It is easy to make but has an impressive presentation with the creamy, frothy topping. Get the Black Cherry Vanilla Vodka Sour recipe here.
26. Lemon Drop Cream Soda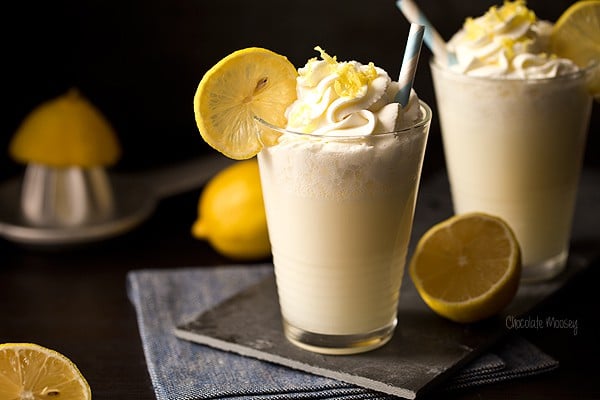 When life gives you lemons, skip the lemonade and go straight for Lemon Drop Cream Soda. Add whipped cream vodka to make it a cocktail, or leave it out for everyone to enjoy. Get the Lemon Drop Cream Soda recipe here.
27. Bomb Pop Cocktail
Cool off this summer with a refreshing Bomb Pop Cocktail! It's the All-American drink adults love and only 3 ingredients to make! With the blend of citrus, blue raspberry and cherry flavors this boozy cocktail will be your new summer favorite drink and the hit at your next backyard BBQ. Get the Bomb Pop Cocktail recipe here.
28. Blackberry Cranberry Moscow Mule
This Blackberry Cranberry Moscow Mule is made with fresh cranberries, blackberries, vodka, honey, and bubbly ginger beer. Almost too pretty to drink, enjoy this fun twist on the classic Moscow Mule at your next dinner party or holiday celebration! Get the Blackberry Cranberry Moscow Mule recipe here.
29. Rainbow Pot O' Gold Jello Vodka Shots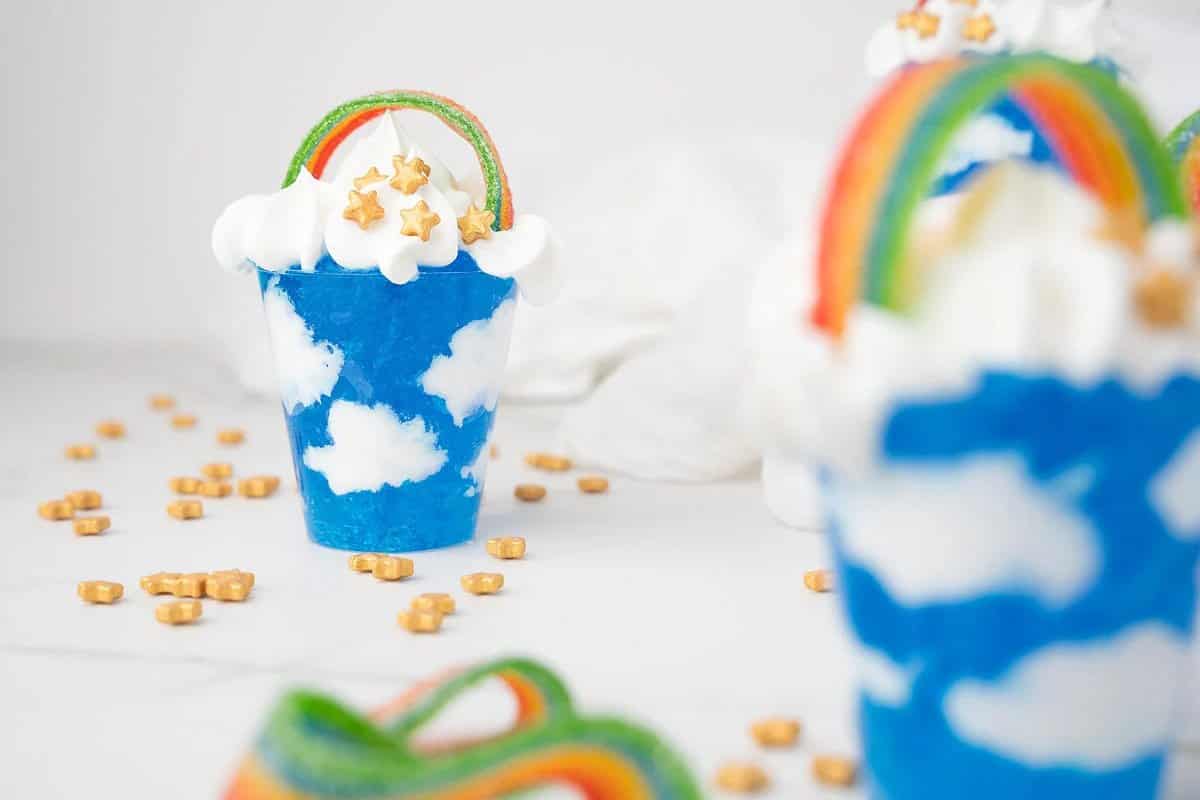 Add colour to your party with this fun and festive rainbow pot o' gold jello shots! Perfect for St. Patrick's Day or any occasion that calls for a little bit of luck and deliciousness. Get the Rainbow Pot O' Gold Jello Vodka Shots recipe here.
30. Irish Trash Can Drink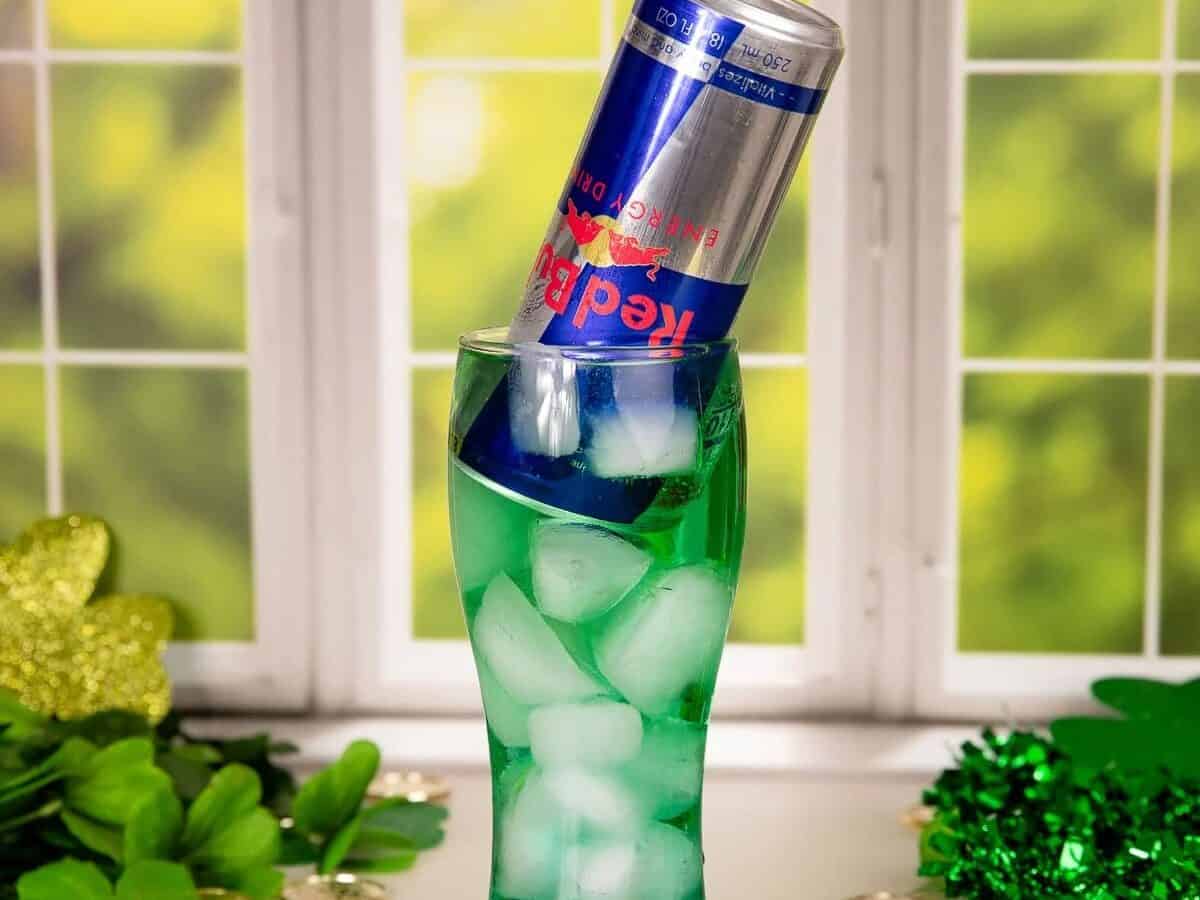 Doesn't this drink just scream good times? The sweet and potent cocktail is a staple at college parties, bars, and St. Patrick's Day. This festive drink uses 6 different types of alcohol – Gin, Vodka, Light Rum, Triple Sec, Peach Schnapps, and Blue Curaçao. It's then topped with an energy drink, ideally Red Bull, for an extra caffeine and sugar boost. The drink packs a punch, so please drink responsibly! Get the Irish Trash Can Drink recipe here.
More From Seasonal Cravings
Dinnertime again? Yes, so grab some sausage, and let's get to work. These tasty sausage recipes are easy to make and a nice change from ground beef and chicken breasts which we all get sick of. Your family will love you for these delicious and creative recipes, and you will love it if you have leftovers! 25 Sausage Recipes That Will Make You Dream of Leftovers
30 Mouthwatering Mediterranean Recipes to Satisfy Your Cravings
The Mediterranean Diet is one of the best diets to follow for anyone wanting a healthy switch. It is delicious and filled with nutritious elements, such as heart-healthy fats, whole grains, nuts, fruits, and vegetables. This diet has no restrictions, although refined sugar and other processed foods should be in limited consumption. 30 Mouthwatering Mediterranean Recipes to Satisfy Your Cravings
25 Healthy Chicken Tenderloin Recipes
Easy grilled chicken tenders, simply marinated and grilled in the pan or on a grill. Perfect for serving as they are, sliced on a salad or in sandwiches. Either you marinade them for hours, or just for 30 minutes before cooking, the grilled strips will still be moist and wonderful. 25 Healthy Chicken Tenderloin Recipes
30 Foolproof Soups for Easy Winter Dinners
This creamy Tortellini Soup with Sausage will warm your soul on a cold fall night. Easy to make in less than 30 minutes and a family hit for sure. It's simply made with fresh or frozen tortellini and a rich tomato base. 30 Foolproof Soups for Easy Winter Dinners
Effortless Eats: Simple Dinner Ideas with Quick and Easy Prep
Get ready to whip up some delicious meals with ease! These recipes are designed to be simple and accessible, utilizing only a few, easy-to-find ingredients. From comforting pasta dishes to juicy grilled meats and delicious vegetarian options, you'll find something to love. Each recipe features step-by-step instructions and beautiful photos, making it easy to follow. Effortless Eats: Simple Dinner Ideas with Quick and Easy Prep