Whenever you're playing the alphabet game with friends, you probably struggle to name any words that start with the uncommon letter "X," but you might be surprised to learn just how many foods around the world fit into this seemingly rare category.
Check out this list of 40 foods starting with "X" to find exciting new dishes that might become your new favorite meal.
Xacuti
If you're a fan of Indian cuisine and can tolerate spices well, this flavorful dish may be your cup of tea. It's a curry originated from Goa that incorporates ingredients like onions, coconut, white poppy seeds, and dried red chilies, which are usually paired with meat.
Xiaolongbao
"Xiaolong" refers to a small bamboo steaming basket in Chinese. "Bao" refers to buns. Therefore, this dish consists of delicious soup dumplings often filled with meat and broth. Dip one in vinegar with chili crisp for a sensational flavor experience.
Xigua
This is the Chinese word for a famous fruit that is refreshing to indulge in on a hot summer day. It's red and juicy with small black seeds inside…have you guessed it yet? That's right, Xigua is sweet, sweet watermelon.
Xigua Seeds
Piggybacking off the previous entry, the seeds of a watermelon can be just as enticing as the fruit itself. Many people enjoy snacking on these if they're roasted: and it's actually quite a nutrient-dense seed!
Xigua Popsicles
Continuing down this line of watermelon-related items, these frozen treats made with watermelon juice are the perfect refreshing treat for a hot, sweltering day.
Xigua juice
To finish off this category of "Xigua" foods, we can't not mention such a delicious and invigorating ingredient. This sweet beverage made from watermelon juice is often served chilled. Bring it to a picnic or outdoor festival; it will surely be a crowd-pleaser.
Ximenia
Ximenia is a genus of shrubs or small trees which bear flowers. Ximenia americana, also known as yellow plum, sea lemon, and many a few other monikers, is found in tropical areas like Africa, India, and southeast Asia. The fruits produced by these plants are described to be refreshing. They are eaten raw, pickled, in juice or jams, as a kind of beer, and more!
Ximenia oil
This ingredient is extracted from the seeds of the Ximenia fruit. It can be helpful in many ways, such as being used in cosmetics and as a traditional remedy.
Ximenia jelly:
Rounding out our discussion of Ximenia items, this jelly made from Ximenia fruit is often enjoyed as a spread or a dessert topping. This could be a unique new ingredient to try for fans of jellies and jams on their toast.
Xingren doufu
This almond tofu is soft and jelly-like. Similar to a pudding, this Chinese dish is a popular and sweet to eat.
Xingren cake
If you're in the market to try a delicious Chinese dessert, this traditional sweet dish is right up your alley. This dish is a yummy part of China's food culture, made with ingredients like sugar, glutinous rice flour, and even almond kernels.
Xin Zhu Mi Fen
Rice noodles are a staple of Asian cuisine. The way they're prepared varies across different geographical regions, but this dish, in particular, gets its name from the area of Taiwan the specialty product comes from. Use these in hot or cold dishes with meats or veggies!
Xoconostle
This cactus fruit grows in clusters and is both sour and prickly. It's found in the wild in Mexico and is sometimes even dehydrated to serve as a yummy snack.
Xanthan Gum
This ingredient is not a main course, but it's a surprisingly common food additive. It has properties that have thickening and stabilizing properties and is found in food items like salad dressing.
Xacuti Masala
If you're making Goan curry from scratch, you'll need this handy ingredient on hand. It's a mixture of spices that can be used to highlight ingredients like meat and vegetables. This popular curry powder can be very hot and spicy, so use caution when trying it out.
Xinomavro
Calling all fans of wine! This Greek red wine grape is known to produce some of the country's most important wines because it ages well and boasts high acidity/tannin content.
Xouba
This word refers to small sardine fish that are used in some traditional dishes from the coastal areas of Galicia. They are often spiced, roasted, and served with bread as an appetizer.
Xylitol
This is a natural sugar alcohol that you can find in fruits and vegetables. Due to its inherently sweet flavor, it has become a popular alternative for traditional sugar.
Xavier Steak
Lover of all things meaty? This amazing Argentinian dish is a grilled delicacy often adorned with swiss cheese and braised asparagus.
XO Sauce
Positively bursting with flavors, this seafood sauce is all the rage in Hong Kong cuisine. It's made with ingredients such as chilies and cured ham. It can elevate any dish instantly with an umami flavor.
Xnipec
This Yucatan salsa is crafted using habanero peppers, purple onions, tomatoes, salt, and sour orange juice. The title refers to a dog's wet nose because the sauce can get incredibly hot!
Xia Jiao Jiaozi
When you're craving Asian cuisine, these traditional Chinese dumplings can really hit the spot. It's a simple dish that consists of a dough shell encasing ground meat and vegetables. What's not to love about it?
Xacuti Chicken
This Goan chicken curry is flavorful and a total classic in India. The dish is prepared with a blend of spices, coconut, and tamarind and offers an enticing array of rich, complex tastes.
Xalapa Coffee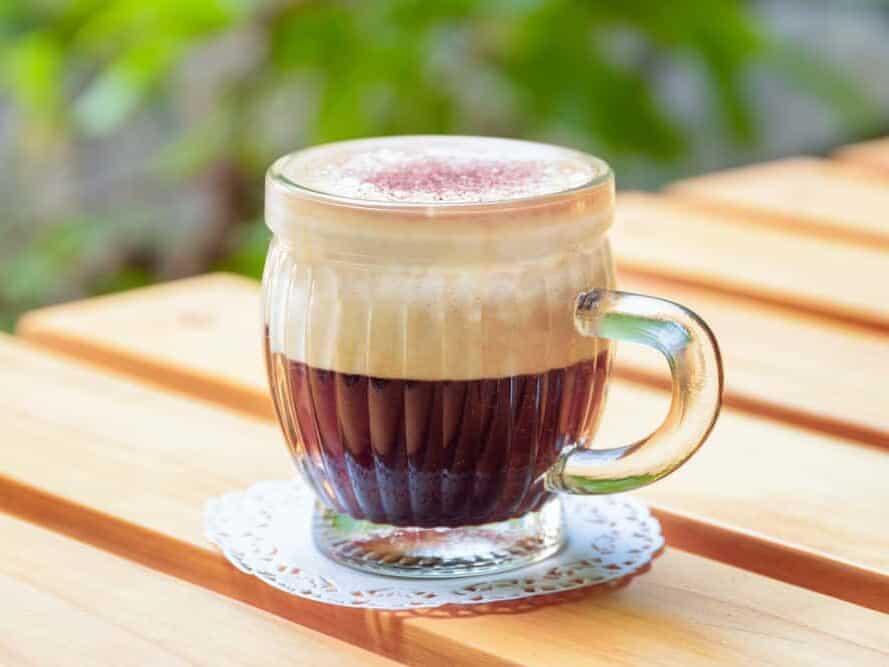 For all the coffee fanatics who can't start their day without a proper cup of joe. This particular variety hails from Veracruz, Mexico, and is known to pack a ton of delicious flavor.
Xalapa Punch
When you're looking for a sweet, fruity, yet slightly bitter drink for your big event, cocktails made with this punch can be a big hit. Made with black tea, rum, and other ingredients, it's quite an enticing beverage.
Xinxim
This traditional Brazilian curry meal is a famous Latin American dish made with chicken or shrimp cooked in a creamy sauce featuring peanuts and cashews. It has made headlines for being the favorite dish of a Brazilian football star!
Xiangcai
This leafy green vegetable is used in many Chinese dishes. You may be more familiar with the English term "coriander" to describe this ingredient. The food has a distinct flavor that some love, but others believe it has a soapy flavor.
Xi Gua Lao
Popular amongst southeast Asian countries, this dessert creates a tantalizing mix of watermelon, vanilla powder, and agar.
Xarém
Next time you find yourself in Portugal, you might get the opportunity to try this thick soup or porridge dish. It's a combination of cornmeal and seafood.
Xacuti Prawns
Foods from the Goa region of India are well-known for their flavors and spices. This particular dish highlights seafood as the main star. An aromatic, coconut-based curry rounds out the dish to create something truly scrumptious. 
Xoi Gac
Also known as Vietnamese Red Sticky Rice, this traditional meal is s staple of Lunar New Year celebrations. The fruit that is used in this dish contributes to the orange-red color. 
Xingyue Cake
Translated to English, xīng yuè refers to the moon and the stars. Therefore, it follows that this food item is a traditional Chinese pastry often shaped like a moon.
Xuxu
This plant is commonly known as a chayote. It's a squash fruit with lots of nutritional value and was first cultivated in Mesoamerica.
Xalwo
This bright red dessert is surprisingly sweet. It's a popular, jelly-like dish in Somalia but a little sticky. Common ingredients include ghee, sugar, cardamom, and nutmeg.
Xylocarp
This Asian berry is very flavorful. People enjoy the taste of this ingredient when it is used to create various jams and jellies.
Xtabentun
Made with anise seed and fermented honey in the Yucatan region of Mexico, this Mayan liqueur is topped with rum.
Xoài
The Vietnamese word for mangoes, it's no secret that these orange fruits are delicious, juicy, and more than refreshing.
Xihongshi
Western countries normally eat eggs on their own for breakfast, but in China, stir-fried tomatoes and eggs are popular street food.
Xuixo
With roots in the city of Girona in Spain, this pastry is deep-fried and sugar-coated. Even better, the whole thing is filled with crema catalana. It sounds like the ultimate yummy snack!
Xocoatl
This word translates to "bitter water." It's a spicy Aztec drink that served as the inspiration for modern-day hot chocolate.