Scrambled eggs are a breakfast staple due to their convenience and nutritional value. However, you can only eat this dish so many times before it starts to get boring. The great thing about cooking eggs is that it's easy to mix in extra ingredients to add a pop of flavor to the meal. Here are 12 of the best ways to spice up scrambled eggs.
Fresh Herbs
It never hurts to add a little extra greenery to your plate. Sprinkle some chives or cilantro on top of your eggs to make your meal more colorful and flavorful.
Cheese
Everything tastes better with cheese. This ingredient pairs beautifully with fresh-cooked eggs. No need to splurge on fancy cheese; just use the cheapest option to blend with your eggs! Alternatively, you can get a little adventurous and try out goat cheese or cottage cheese with your eggs.
Meat
Steak, sausage, bacon, ham, the possibilities are endless! Whether you make meat the centerpiece of your egg dish or simply sprinkle it on top, this ingredient can add a lot to your experience and make it even more hearty.
Seafood
Smoked salmon pairs excellently with scrambled eggs in the morning. You may not be accustomed to eating fish with breakfast, but once you taste this combination, you'll never go back.
Fish sauce
Salt and pepper are the traditional seasonings used to adorn eggs, but a few drops of fish sauce can taste surprisingly good with this breakfast meal.
Kimchi
A staple in Korean dishes made from fermented cabbage, kimchi can really add flavor to any savory meal. Add some to your scrambled eggs to get an extra kick of flavor.
Egg Muffins
Who said scrambled eggs can only be enjoyed on a plate? Get creative and use cupcake pans to make egg muffins! Add uncooked biscuits, meat, and cheese for an explosion of flavor.
Bread
Eggs and toast are two common elements of a hearty breakfast. So why not put them together? Lay your scrambled eggs gently across a piece of sourdough toast, top with seasoning, and drizzle some hot sauce to finish it off.
Milk/Cream
Making scrambled eggs by themselves can be a viable cooking method. However, mixing milk or cream into your egg mixture before cooking can help fluff the dish up for added texture.
Veggies
Onions, bell peppers, asparagus, mushrooms, and other healthy vegetables taste great scrambled with some eggs. Cook the veggies first before adding the eggs if you want them a little crispier.
Toppings
Chances are, you have a good collection of condiments in your fridge and pantry. Try out some of your favorites with scrambled eggs to experience new flavor combos! Popular options include pesto, chili oil, avocado, and salsa.
Source: Reddit
10 Popular Foods That Men Voted They Can't Bring Themselves To Eat
A recent online discussion among men involved foods they can't bring themselves to eat. From beef tongues to Haggis, these are popular foods men say they can handle, despite others despising them. Get the list here.
10 Foods Americans Eat That Are Banned in Other Countries
Did you know that several foods popular in America are banned in some other countries? Usually, this is because of chemicals or food production standards that aren't considered acceptable in those countries. We've compiled a list of 10 of those foods and what they're banned. Some might surprise you! Get the full list here.
10 Popular Foods Meant To Be Served Hot That People Prefer Cold. Do You?
Some people swear coffee can only be prepared with one method, or it's improper. Others will take it cold, hot, on ice, or any other way. Are there certain foods that are supposed to be served fresh and hot that you prefer cold? This list came about because of an internet discussion where people argued whether foods like pizza or fried chicken could be eaten cold. Get the list here.
The Boomer Food Hall of Fame: 10 Dishes That Are Iconic for Baby Boomers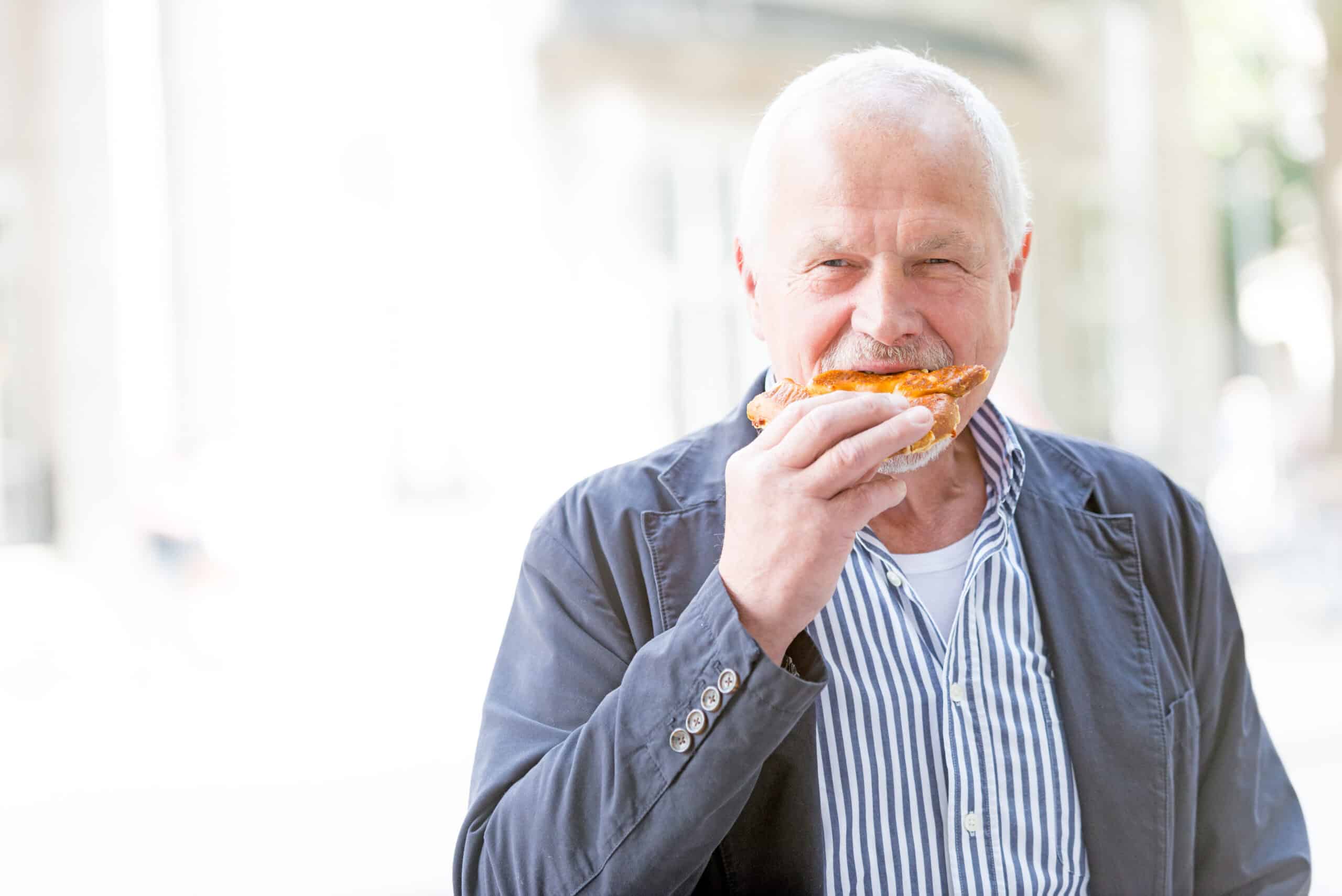 Baby boomers lived through tricky historical times, so we must be mindful of their food choices. My parents in England grew up in Austerity Britain between 1945 and 1955 when war rationing continued. While some of the meals that survived this era may still be with us, who would begrudge people for craving their childhood favorites? In a recent online post, people suggest foods baby boomers still love. Get the list here.
12 Boomers Facts You Were Taught As A Child Only To Find Out They Were Not True
If you grew up with Boomer parents or had Boomer teachers, you probably heard a lot of things that you later came to realize (or maybe did at the time) just weren't true. Some of these things were well-meaning. Some seemed about making you behave, while some were downright bizarre. Get the list.