Baby Boomers are a huge and very influential generation. Many of the trends, products, and mindsets we appreciate today come from them. However, as Boomers grow older, many people wonder what things will die out when this generation is no longer around. Let's take a look at 6 of the most popular predictions.
Spam Calls
Most young people today can sniff out a scam from a mile away. If someone under the age of 30 sees a call from an unknown number, they probably aren't picking it up. But scammers know that Boomers will answer. Because older generations aren't as tech-savvy, they can sometimes fall for spam or scam calls. As Boomers die out, perhaps spam calls will disappear over time.
Cashier Rules
Boomers seem to find it disrespectful when cashiers are seated during their shifts. Perhaps they find it lazy or unprofessional. However, there is really no reason to require these workers to stand for endless hours. We allow office workers to sit down at desks all day. Cashiers mostly remain in one place and scan items by hand. Allowing chairs behind the checkout counter makes sense for their comfort and health. However, if we did this today, Boomers might complain. Maybe it will be commonplace for cashiers to sit in a few decades.
Boomer Humor
Many people have noted that boomer humor often centers around jokes about one's spouse. Husbands often say their wives nag too much, and wives complain that their husbands are bumbling fools. This type of joke can be funny every now and then, but Baby Boomers seem to take it to the extreme sometimes. Seeing too many of these jokes in real life and online can make you start to wonder why all these couples don't just get a divorce. However, the humor makes sense when you think about Boomer's history. Many Boomers were told that their dream life should involve getting married and settling down to have kids. Perhaps this is why so many Boomers ended up in lackluster marriages. Hopefully, this type of offensive and tiresome humor will die out soon.
Smoking
We have already seen a dramatic decrease in smoking behavior. Today, the general public knows how damaging this activity can be. We know how poorly it can impact our health. Also, smoking is no longer seen by most as something you need to do to fit in with the cool crowd. With all these factors combined, we can only hope that smoking will continue to decline. Perhaps Baby Boomers will be the final generation to smoke heavily.
Business Attire
Modern workplaces are much more lenient when it comes to dress codes than those of the past. Many Boomers may have been required to wear suits to work. But offices eventually started implementing exceptions to this rule, like "Casual Fridays." Eventually, bosses realized that letting employees be comfortable at work makes everyone happier. Lots of offices today allow casual dress five days a week. This trend will likely continue, meaning that Boomers might be the last generation to have dressed up for the routine workday.
Source: Reddit
10 Popular Foods That Men Voted They Can't Bring Themselves To Eat
A recent online discussion among men involved foods they can't bring themselves to eat. From beef tongues to Haggis, these are popular foods men say they can handle, despite others despising them. Get the list here.
10 Foods Americans Eat That Are Banned in Other Countries
Did you know that several foods popular in America are banned in some other countries? Usually, this is because of chemicals or food production standards that aren't considered acceptable in those countries. We've compiled a list of 10 of those foods and what they're banned. Some might surprise you! Get the full list here.
10 Popular Foods Meant To Be Served Hot That People Prefer Cold. Do You?
Some people swear coffee can only be prepared with one method, or it's improper. Others will take it cold, hot, on ice, or any other way. Are there certain foods that are supposed to be served fresh and hot that you prefer cold? This list came about because of an internet discussion where people argued whether foods like pizza or fried chicken could be eaten cold. Get the list here.
The Boomer Food Hall of Fame: 10 Dishes That Are Iconic for Baby Boomers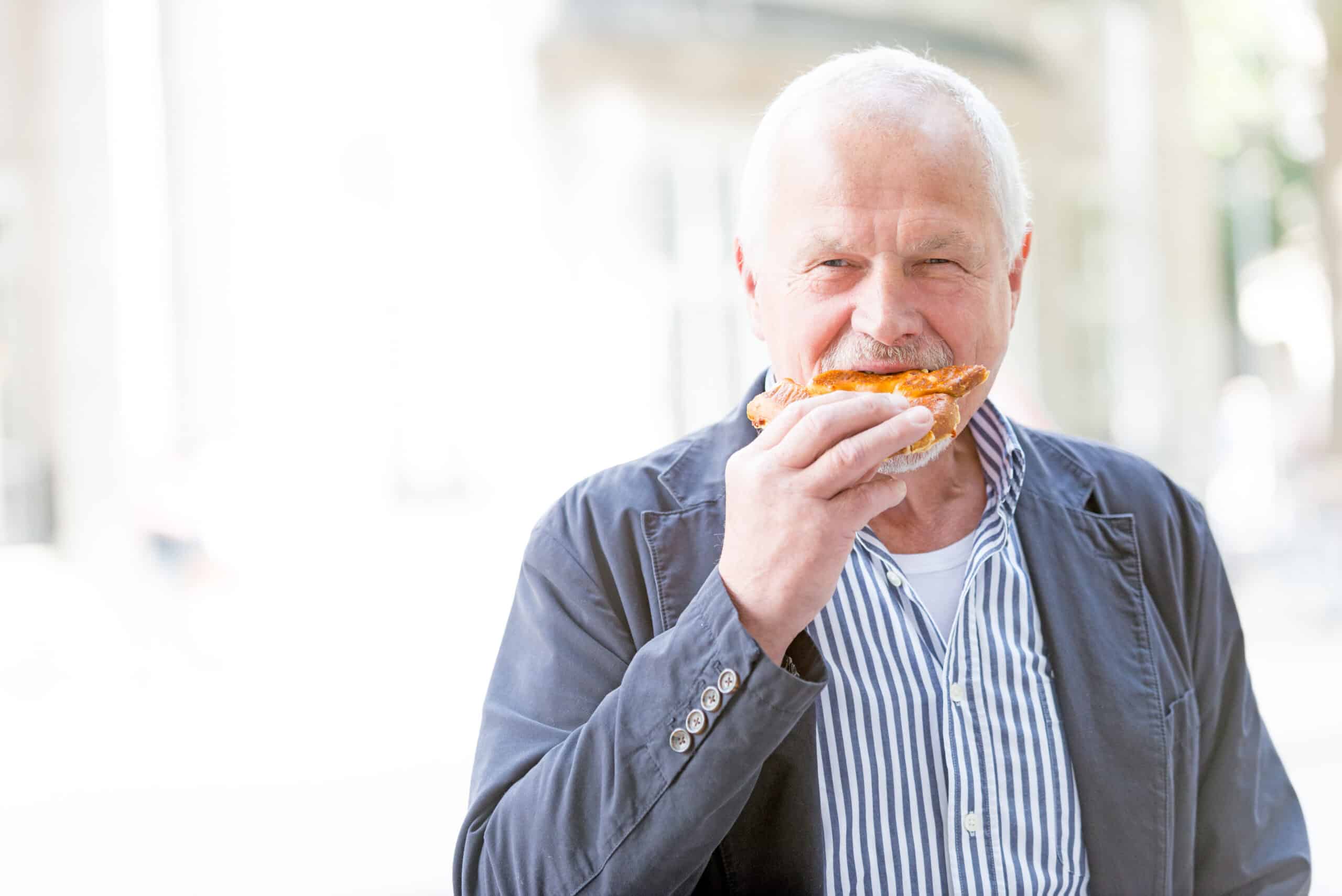 Baby boomers lived through tricky historical times, so we must be mindful of their food choices. My parents in England grew up in Austerity Britain between 1945 and 1955 when war rationing continued. While some of the meals that survived this era may still be with us, who would begrudge people for craving their childhood favorites? In a recent online post, people suggest foods baby boomers still love. Get the list here.
12 Boomers Facts You Were Taught As A Child Only To Find Out They Were Not True
If you grew up with Boomer parents or had Boomer teachers, you probably heard a lot of things that you later came to realize (or maybe did at the time) just weren't true. Some of these things were well-meaning. Some seemed about making you behave, while some were downright bizarre. Get the list.