Summer is the season for sun-kissed skin, pool parties, and BBQ cookouts. But there's one thing that can add to your endless summer delights - refreshing summer cocktails! Luckily, I've got a collection of the tastiest and prettiest summer cocktails that tantalize your taste buds. These delicious concoctions are perfect for your poolside parties and summer festivities!
1. Blackberry Vodka Cocktail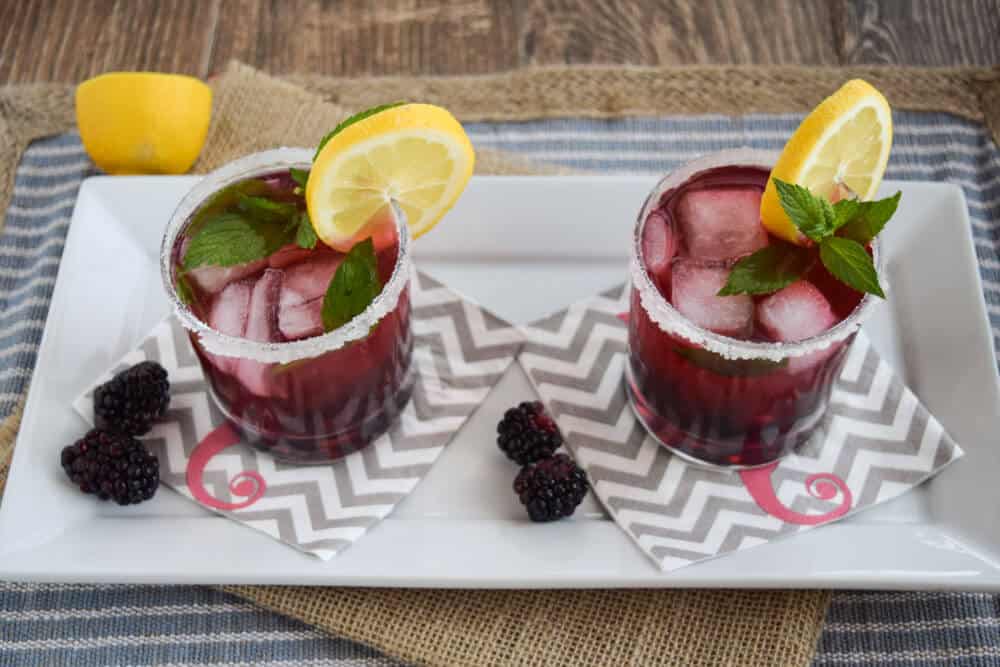 This Blackberry Vodka Cocktail is a sweet and refreshing drink that's great to enjoy as a summer treat or to serve at your next cocktail party. It combines blackberries, refreshing mint, tangy lime, vodka, and fizzy soda water into an easy summertime beverage. Go to the Blackberry Vodka Cocktail recipe here.
2. Limoncello Spritzer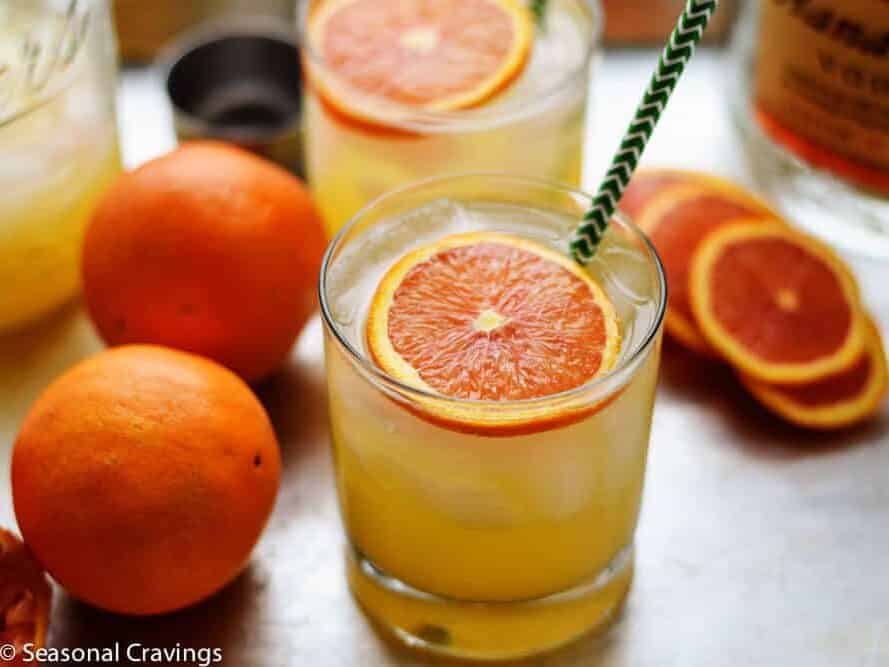 This refreshing and easy Limoncello Spritzer is a welcome sunny treat on a hot summer's day. The limoncello and fresh orange juice make it refreshing and sweet. One glass won't be enough for this ultra-refreshing cocktail. Go to the Limoncello Spritzer recipe here.
3. Strawberry Lime Gin Rickey
Celebrate summer with this super delicious Strawberry Lime Gin Rickey. It's the perfect sweet-and-sour combo with lots of summer freshness. Go to the Strawberry Lime Gin Rickey recipe here.
4. Easy Pomegranate Mojito
This Easy Pomegranate Mojito will make for some happy guests at your next summer soiree. Whip it up by the glass and serve it fresh with lots of garnishes. Go to the Easy Pomegranate Mojito recipe here.
5. Cherry Margaritas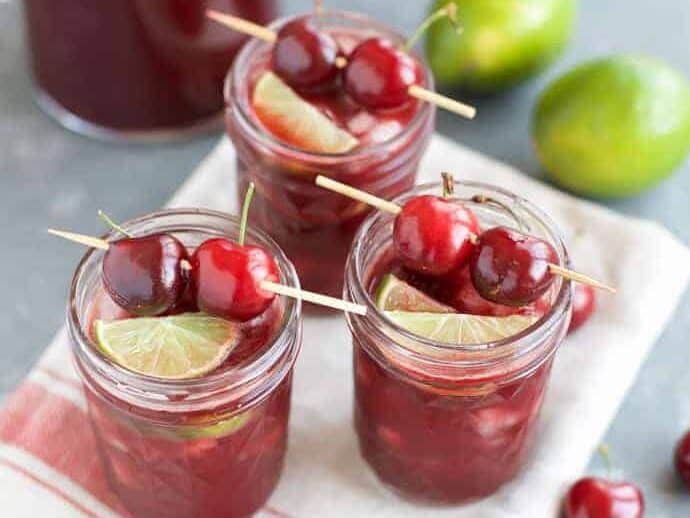 Craving a margarita right about now? Do it up right with these Cherry Margaritas that are full of fresh lime flavor and are made easily with frozen cherries. Big-batch Cherry Margaritas are perfect for spring and summer parties! Go to the Cherry Margaritas recipe here.
6. Fruity Rum Red Wine Sangria
The warm summer evenings are perfect for enjoying rum red wine sangria. This tasty cocktail with red wine and rum is easy to make, and the rum makes it stand out from other sangria recipes. Get the Fruity Rum Red Wine Sangria recipe here.
7. Frozen Sangria Slush
This recipe for frozen sangria slush is super easy and refreshing. Frozen berries, citrus and wine slushed into a frothy drink that begs to be enjoyed outdoors. Go to the Frozen Sangria Slush recipe here.
8. Blackberry Bourbon Smash
Fresh blackberries are perfect additions for this bubbly, refreshing Blackberry Bourbon Smash Cocktail. It's a simple cocktail made with juicy blackberries, fresh lime and mint, and soda water that's perfect for a hot summer day. Go to the Blackberry Bourbon Smash recipe here.
9. Watermelon Gin Tonic with Cucumber Ribbons
A refreshing summer BBQ cocktail such as this watermelon gin tonic with cucumber is worth knowing about. This watermelon cucumber drink is ideal for a summer get-together or backyard BBQ. Go to the Watermelon Gin Tonic with Cucumber Ribbons recipe here.
10. White Claw Slushie
White Claw Slushies are a refreshingly sweet adult beverage, perfect for kicking back on a hot summer day! Just a few ingredients blended with your favorite type of White Claw can make a whole new delicious drink. Go to the White Claw Slushie recipe here.
11. Soju Watermelon
A refreshing and sweet soju watermelon cocktail (Subak Soju) recipe that's super simple and quick to make! A perfect drink to entertain guests with or to treat yourself with! Go to the Soju Watermelon recipe here.
12. Pineapple Margarita Slushies.
You'll feel like you took a trip to the tropics after one sip of these refreshing pineapple margarita slushies that take only 6 ingredients and 10 minutes to make! Get the Pineapple Margarita Slushies recipe here.