Air fryer dinners are a great option for busy weeknights when you want to cook a delicious and healthy meal without spending too much time in the kitchen. These easy and versatile dishes will become family favorites in no time. With a little experimentation and creativity, you can use your air fryer to make a wide variety of tasty dishes.
1. Air Fryer Chicken Wings
These Air Fryer Chicken Wings are crispy, baked to perfection, and covered in a delicious savory buffalo sauce that will have everyone licking their fingers. It is perfectly crispy, just as you would want your wings. Plus, the air fryer does the work, so it's easy to prepare in less than an hour. Get the Air Fryer Chicken Wings recipe here.
2. Air Fryer Chicken Thighs
Keto Air Fryer Chicken Thighs are perfectly seasoned and cooked to their optimal crispiness in the air fryer. They are perfect for weekly meal prep and taste great the next day. Give it a go if you're looking for perfectly succulent thighs. But the real secret here is in the rub! Get the Air Fryer Chicken Thighs recipe here.
3. Air Fryer Halibut
This easy air fryer halibut is the perfect quick dinner protein! Halibut filets cook wonderfully in the air fryer in just 10 minutes. Choose from a cajun or lemon garlic spice mix for deliciously flavourful fish. Cooking it in the air fryer saves time and energy, especially if you've had a long day. Get the Air Fryer Halibut recipe here.
4. Air Fryer Falafel
Crispy and tender air fryer falafel made with delicious, nutritious ingredients. It is naturally gluten-free and vegan. The outside is crispy golden, and the inside is vibrant green and tender. Get the recipe here.
5. Air Fryer Steak Bites
These Air Fryer Steak Bites are buttery, juicy, and simple to put together. Air-fried steak cooks up perfectly crisp on the outside and juicy on the inside and only takes minutes to make. This is the perfect go-to recipe when you don't have a lot of time but still want a home-cooked meal. Get the recipe here.
6. Air Fryer Quesadillas
Learn how to make Air Fryer Quesadillas to hot, crispy perfection with this recipe. Gooey stretchy cheese, delicious insides, perfect for enjoying plain or dunking in some guacamole or salsa. These are great year-round, especially during summertime. You won't believe how quick and easy it is to make! Get the recipe here.
7. Air Fryer Chicken Breasts
Air Fryer Chicken Breasts are an easy way to get a perfectly cooked piece of chicken in no time! Use it in your favorite meals, or enjoy it alone with your favorite side dishes! It's so simple to make and provides a delicious, juicy piece of chicken every time. Get the recipe here.
8. Air Fryer Pork Tenderloin
Quick and easy pork tenderloin recipe with a delicious homemade rub! This Air Fryer Pork Tenderloin is so easy to make, making it the perfect weeknight dinner everyone will love. Thanks to that delicious rub, it's so juicy and flavorful. Get the recipe here.
9. Air Fryer Chicken Cordon Bleu
Air fryer chicken cordon bleu is essentially a ham & cheese Kyiv, breast meat is butterflied & stuffed before being coated in breadcrumbs. All of the work in this recipe is in the preparation, but this can all be done in advance and thrown in the air fryer for 15-20 minutes. Get the recipe here.
10. Air Fryer Hibachi Shrimp
Your whole family will love this Air Fryer Hibachi Shrimp Dinner. It's so quick and easy to make this delicious restaurant-quality Japanese meal, it's sure to become your new favorite go-to recipe! Bonus: it's suitable for gluten-free and low-carb diets. Get the recipe here.
11. Air Fryer BBQ Chicken
Delicious air fryer bbq chicken: juicy, sweet, smoky, and flavorful. Ready in less than 30 minutes, all you actually have to do is to stir the ingredients for the bbq sauce. You can serve it with coleslaw or your favorite salad. Get the recipe here.
12. Air Fryer Chicken and Broccoli
Air Fryer Chicken and Broccoli is such an easy dinner to whip up. Juicy bites of tender chicken in soy sauce with crispy, crunchy, tender broccoli florets make up this healthy dinner. Bring a little Asian flair to your busy weeknights with this air fryer stir fry recipe without having to order carryout or delivery. Get the recipe here.
13. Air Fryer Salmon
Cooking Salmon in the air fryer is easier than you think! With a few ingredients and less than 15 mins, this air fryer salmon recipe is ready to be served with your favorite side dish for salmon. You've got a tasty and healthy weeknight dinner recipe packed full of flavor and fit for a weekly rotation. Get the recipe here.
14. Air Fryer Roasted Baby Potatoes
These Air Fryer Roasted Baby Potatoes have a crispy, golden exterior and a fluffy interior. They take only minutes to prepare and utilize a tiny amount of oil compared to other recipes. Get the recipe here.
15. Air Fryer Teriyaki Pork Chops
Making pork for dinner is challenging, and it becomes more complicated when trying to cook it via traditional methods. But not with this air fryer recipe. You can have a delicious yet easy dinner in no time! Get the recipe here.
16. Air Fryer Crab Cakes
These delicious and easy Air Fryer Crab Cakes are loaded with fresh crab flavor and are ready in just 25 minutes. Simply shape your crab cakes, place them in your air fryer and let them crisp away while making a nice homemade tartar sauce to dip them in! Get the recipe here.
17. Air Fryer Chicken Legs
Air Fryer Chicken Legs is an easy and delicious dinner recipe kids and adults love. Coated with olive oil and a blend of seasonings, cooking chicken legs in the air fryer takes just 20 minutes, resulting in the most perfectly crisp, flavorful skin. Get the recipe here.
18. Air Fryer Chicken Parmesan Bites
Air fryer chicken parmesan bites are marinated in kefir. It tenderizes them to the most, then covered them in a mix of breadcrumbs, parmesan, almond powder and thyme for a sweet and salty chicken bite! Served with a simple drizzle of lime. Get the recipe here.
19. Air Fryer Mushrooms
Making these crispy Air Fryer Fried Mushrooms couldn't be much easier! Air Fryer Mushrooms are an easy air fryer appetizer or game-day snack. So crispy and tasty: don't forget some warm dipping sauce on the side! Get the recipe here.
20 Air Fryer Chuck Roast
If you want to make a delicious air fryer chuck roast recipe, you are in the right place! Air fryer chuck roast is a great family-friendly dinner that is cost-effective, delicious and pairs well with so many side dishes. Get the recipe here.
21. Crispy Air Fryer Tacos
Air Fryer Tacos are delicious and turn out beautifully crisp every time - if you know the prep tricks. Two quick steps before assembling Air Fryer Tacos are key to achieving consistent, crispy results. Get the recipe here.
22. Air Fryer Swordfish
Air fryer swordfish is one of the easiest and most healthy ways to cook a delicious dinner. Top with a bright olive tapenade and ready in less than 20 minutes! Get the recipe here.
23. Air Fryer Chicken Taquitos
These air fryer chicken taquitos are crispy, healthy, and taste amazing too! Ready in 25 minutes, they're the perfect lunch, dinner, or snack and can be frozen too! Get the recipe here.
24. Air Fryer Meatloaf
This air fryer meatloaf recipe is probably one of the easiest ways of cooking a classic, family-favorite meal. Moist and flavorful, comforting and delicious – this is how a good meatloaf recipe should be! Get the recipe here.
25. Air Fry Lamb Chops
When you air fry lamb chops, you get perfectly cooked, juicy, succulent lamb chops with all the authentic flavor of your favorite restaurant. This quick, flavorful dish is perfect for weekday dinners. Get the recipe here.
26. Air Fryer Chicken Fajitas
These Air Fryer Chicken Fajitas can be made in less than 20 minutes! This recipe is extremely flavorful, easy to make and customizable. And you can select your choice of toppings! Get the recipe here.
27. Air Fryer Tofu Nuggets
These crispy air fryer tofu nuggets are the ultimate plant-based response to the familiar chicken nugget. With their crispy coating, meaty texture, and savory flavor, these nuggets are a favorite amongst tofu fans and skeptics alike. Get the recipe here.
28. Air Fryer Spare Ribs
This Air Fryer Spare Ribs recipe is a fast way to get flavorful and juicy ribs in a short amount of time. Coated with a homemade dry rub, these tender ribs will be ready in just 30 minutes! Pair with a few easy sides, and you'll have a delicious and filling meal. Get the recipe here.
29. Juicy Air Fryer Steak
Enjoy a thick, juicy, perfectly cooked steak with charred edges and a perfectly seared outside with this simple Air Fryer Steak recipe. Made in under 20 minutes! Get the recipe here.
30. Air Fryer Stuffed Peppers
Air Fryer Stuffed Bell Peppers are delicious and quick to make in the air fryer! These stuffed peppers without rice are easy enough to make for a weeknight dinner or lunch. They take less than 30 minutes to make. Get the recipe here.
31. Air Fryer Peri Peri Chicken
This air fryer peri peri chicken recipe has all the flavors you adore from the grilled version but comes together quickly and with less mess. The key to its flavor, without a doubt, is the peri peri sauce. The chicken ends up juicy, tender, and delectable, with just the right kick of spice. Get the recipe here.
32. Keto Air Fryer Fish Sticks
Tender white fish wrapped in a delicious crispy coating…and only 2 net carbs per serving! These Keto Air Fryer Fish Sticks are a favorite with the whole family! Tastes just like real fried fish sticks without all the grease and carbs! Get the recipe here.
33. Air Fryer Steak with Blue Cheese Garlic Butter
The perfect air fryer steak recipe. WITH blue cheese garlic butter. It's so easy to make and great for a special occasion like date night at home! This recipe is simple, fool-proof, and always comes out perfectly cooked. Plus, there's no open flame or oil splatter, so it's perfect for novice cooks! Get the recipe here.
34. Air Fryer Chicken Cutlets
Crispy air fryer chicken cutlets are a delicious and healthier alternative to traditional fried chicken. This crispy chicken cooked with less oil is ready in under 20 minutes. Get the recipe here.
35. Air Fryer Maple Salmon
Air Fryer Maple Salmon is simply glazing the salmon bits with maple syrup, some salt and up in the Air fryer! So simple! Everyone will enjoy it as well with some extra black sesame and scallions. Get the recipe here.
12 Inexpensive Dinners To Make On Repeat
Who says inexpensive dinners have to be bland and boring? Prepare to indulge in the most delicious dinners without breaking the bank. Check out these 12 inexpensive dinners and see which ones you can make this week. Your family will thank you! Get the recipes.
15 Insanely Delicious Pork Tenderloin Recipes
Pork tenderloin is often overlooked for easy weeknight dinners, but it's perfect in the weekly rotation. When cooked correctly, the result is a tender and juicy piece of meat that takes on whatever flavors you desire. It is super versatile and makes great leftovers for lunches throughout the week. Add it to a salad, a grain bowl, or a sandwich, or cook it up in a quesadilla. Get the recipes.
26 High Protein Recipes for Weight Loss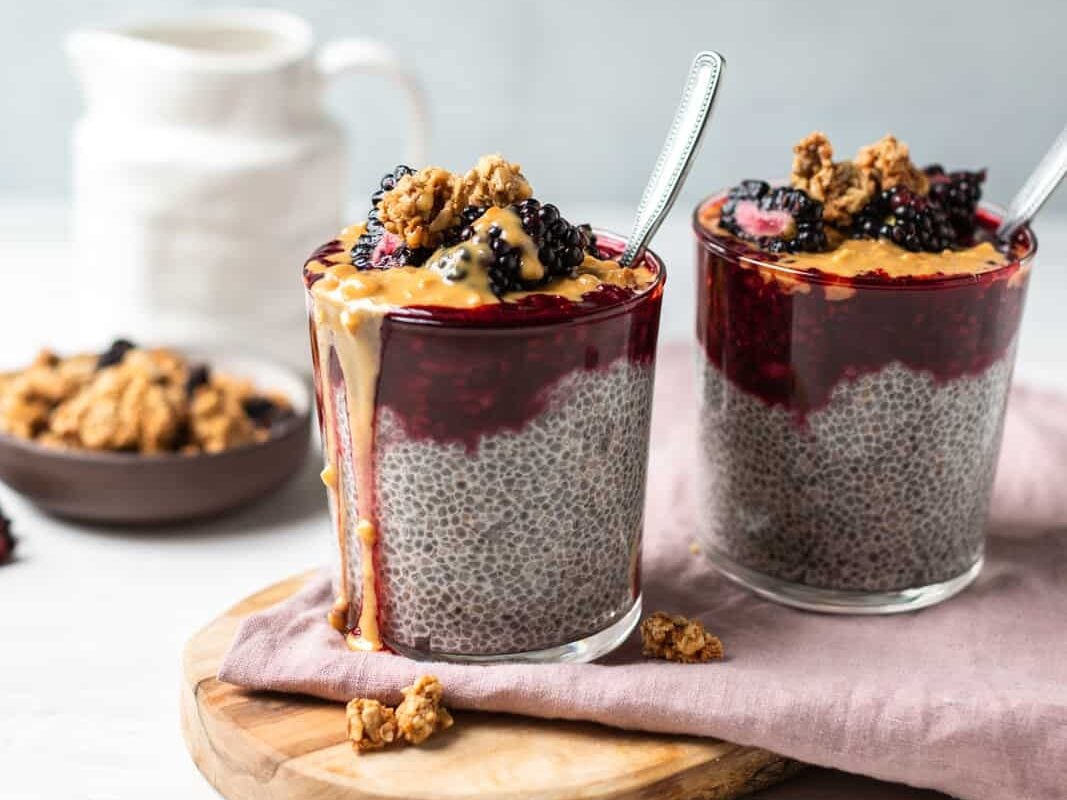 Losing weight is a common goal for many people, but it can be difficult to know where to start. One effective strategy is to add more protein to your diet. Protein helps to keep you feeling full and satisfied, which can help you consume fewer calories overall. It also helps to maintain muscle mass while losing weight, which is important for overall health. Get the recipes.
21 Delicious and Easy Seasonal Salads
Welcome to a world of fresh greens, colorful vegetables, and delicious dressings! Salads are versatile and nutritious meal options that can be enjoyed any time of the day. Whether you're looking for a quick lunch on the go or a refreshing dinner on a warm summer night, salads are a perfect choice. Get the recipes.
14 Family Dinner Recipes You'll Make on Repeat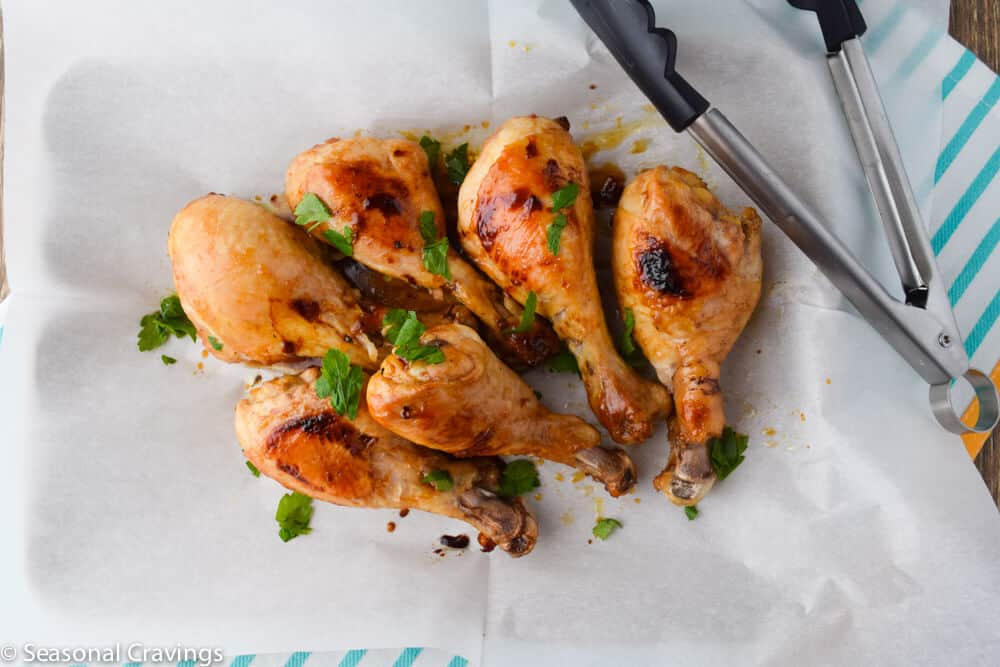 Dinnertime is here again, and I've got some easy, family-friendly recipes the gang will love. I like having a handful of easy recipes I can make at the last minute for weeknight and weekend family wins. I hope you find a new favorite recipe here! Get the recipes.