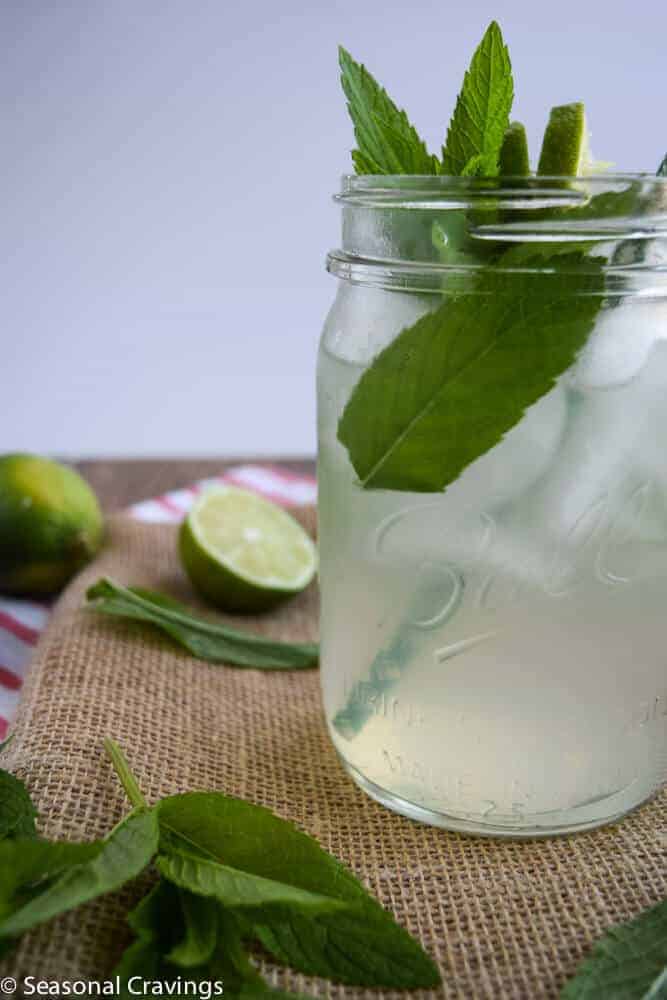 Ok I have a very important non-recipe coming at you today.  This is such a good find!  For your Memorial Day cookout you must serve this Mint Limeade Mojito.  It is the easiest and most delicious mojito ever.  I have made homemade mojitos and there is a time and a place for muddling mint, juicing limes and making simple syrup.  Not this weekend.  Kick your feet up while your chicken marinates for your Pineapple Grilled Chicken Skewers and have one of these before your neighbors arrive.  That's exactly what I plan to do.
It's so easy, it's a non-recipe.  I found my secret weapon at Whole Foods this week–Honest Mint Limeade.  They use organic cane sugar and organic limes so it may be cheaper to buy this then all those organic limes.  The best part is it's flavored with mint.  It is a new product at Whole Foods and I have yet to see it anywhere else.  Please let me know in the comment section if you find it.  This is the part of blogging I enjoy the most: taste testing cocktails on a Wednesday night all in the name of a blog post.
So here's the recipe…drumroll please…Add rum (1 1/2 – 2 ounces) to this Honest Mint Limeade, garnish with lime and mint and serve over ice.  How's that for easy?  If you prefer to cut your calories replace some of the limeade with seltzer water.  If it's extra hot where you live, make it frozen.  Put all ingredients in a blender with ice and blitz for a few seconds.  Serve in a frosty glass.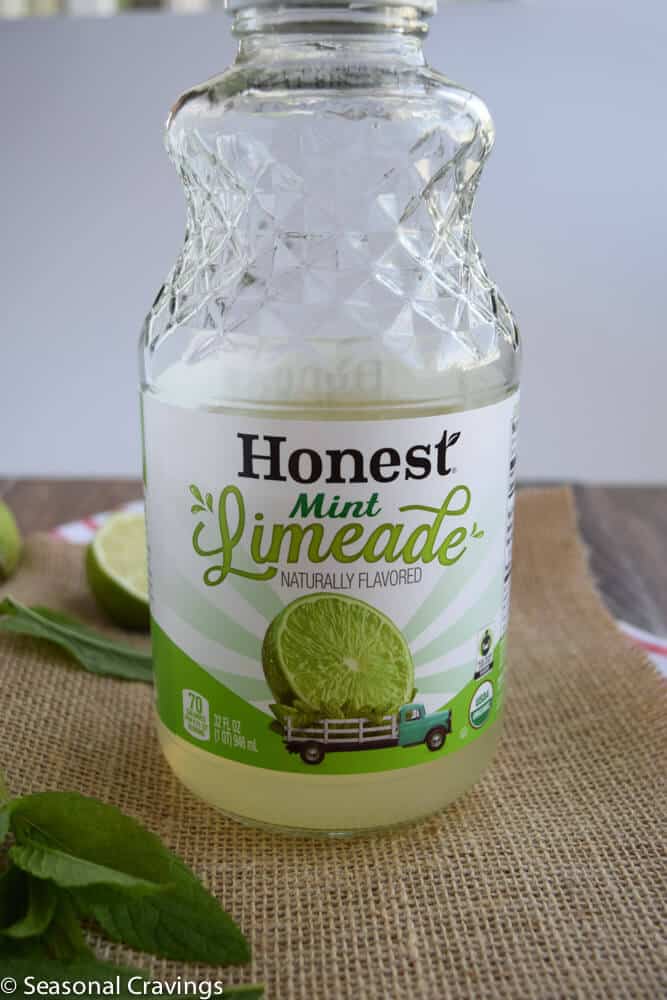 Bottoms up people!  Cheers to the start of summer.
Did I mention there are only 70 calories per 8 ounce serving of this limeade?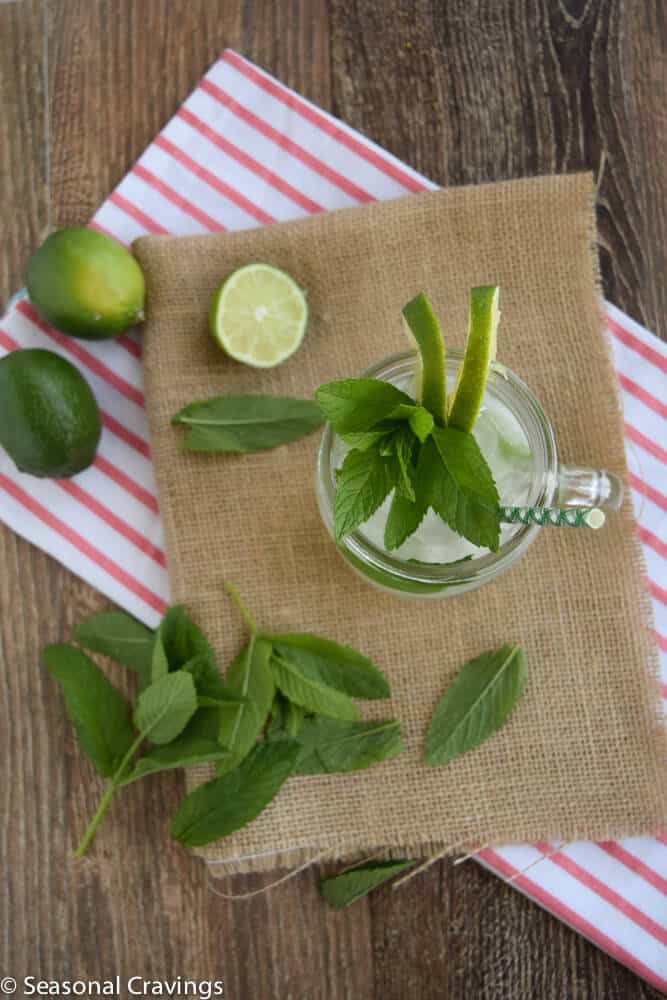 Thirsty for more cocktails? Try this Blood Orange Wine Spritzer or this Coconut Swizzle.