Craving some Panda Express takeout? If you have celiac disease or gluten intolerance, be sure to check out this post before heading out.
Remember, menus change often, so this is not guaranteed to be accurate. Always check with your server.
Generally speaking, Chinese food can be very difficult to make gluten free. They often contain gluten and wheat flour products, especially in all their sauces. See my guide here to Gluten Free Chinese Food.
Panda Express History
Panda Express, an American fast food restaurant chain, specializes in serving American Chinese cuisine. It was established in the United States in October 1983 by Andrew and Peggy Cherng. Presently, the company's headquarters are located in Rosemead, California, with a primary mission of bringing people together to relish the finest Americanized Chinese dishes in a relaxed and low-key ambiance.
Panda Express is well known for its delectable Orange Chicken, crafted by its talented chef, Andy Kao. Additionally, the chain offers a variety of other Asian-inspired signature dishes, including Kung Pao Chicken, Beijing Beef, Grilled Teriyaki Chicken, General Tso's Chicken, and Firecracker Chicken Breast.
They even sell some of their more famous sauces on Amazon and in stores.
Is There Gluten Free Food at Panda Express
It's probably best to avoid Panda Express if you have celiac disease or are super sensitive to gluten and cross-contamination. They use many products that contain gluten in their cooking, such as soy sauce, oyster sauce, and hoisin sauce. Most dumplings, noodles, egg rolls, wonton wrappers, and lo mein noodles contain wheat and must be avoided if you. have celiac disease.
Gluten Free Menu Items at Panda Express
Side Dishes
Steamed White Rice
Steamed Brown Rice
Tree Top Apple Crisps (comes in the Panda Cub Meal)
Sauces
Sweet and Sour Sauce
Chili Sauce
Hot Mustard
Plum Sauce
Drinks
All drinks are gluten free.
What to Ask For That May Be Gluten Free
If you have an accommodating Panda Express, you may be able to ask for a grilled chicken dish without any sauce and a side of plain rice. Or perhaps they could steam vegetables with no sauce and serve with a side of white rice.
As always, I say proceed with caution. Cross-contamination can occur when they do not use separate cooking utensils for gluten free dishes.
You can make Chinese food at home! Here are a few of my favorite gluten free Chinese recipes that my family loves.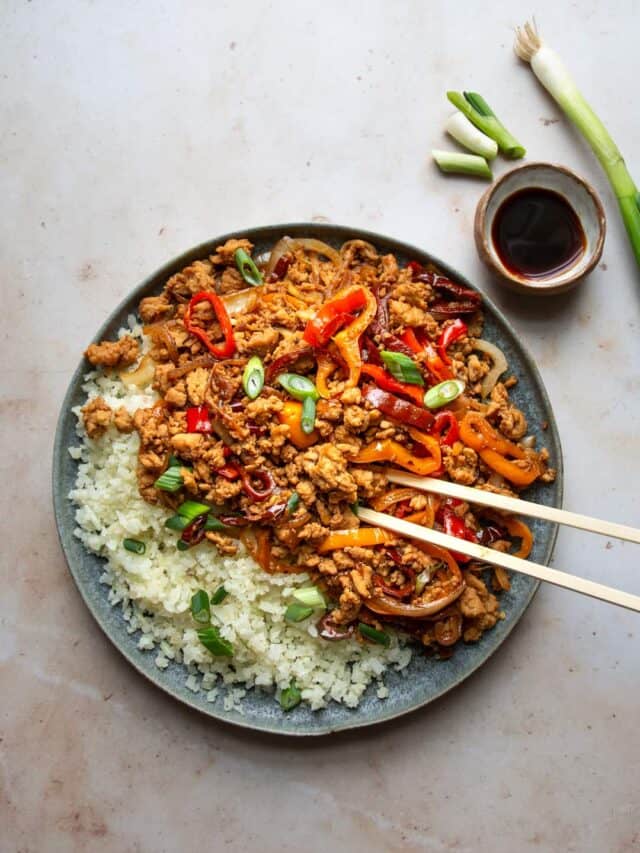 If you have celiac disease it is probably best to avoid Panda Express and make your own Chinese food at home!
Resources Used:
https://www.bidmc.org/-/media/files/beth-israel-org/centers-and-departments/digestive-disease-center/celiac-center/celiacnow/celiac-center-gf-chinese-dining-guide-123120.pdf
https://www.pandaexpress.com/nutritioninformation