Trader Joe's, a haven for food enthusiasts, offers a treasure trove of products that can make cooking fun and hassle-free. Whether life has you bogged down with a 9-5 job or you are a mother of three, Trader Joe's has you covered with their easy-to-prepare meals that are bursting with personality. Let's take a dive into the realm of Trader Joe's and discover some fast, flavorful, and personality-packed meals that will make your taste buds sing. So put on your apron, unleash your creativity, and let's embark on a culinary adventure through the isles of Trader Joe's!
Taco Tuesday: Unleash Your Inner Taco Artist
Who says tacos have to be predictable? Trader Joe's offers a variety of unique ingredients that can transform your Taco Tuesday into a fiesta of flavors. Start with their frozen Roasted Corn for a touch of smoky sweetness in your tacos. Combine it with their tangy Tomatillo & Roasted Yellow Chili Salsa and sprinkle on some Everything but the Elote (or Everything but the Bagel) seasoning for an extra kick. If you're craving a vegetarian option, their Soy Chorizo brings a savory and spicy twist to your taco fillings, and it is not the nasty, dry type of Soy Chorizo! It is sure to have your tastebuds dancing. Finish it off with a generous dollop of their fresh Organic Pico de Gallo and creamy Cilantro Lime Sauce.
Quick and Spicy: Chicken Chili That Feeds a Family of Four!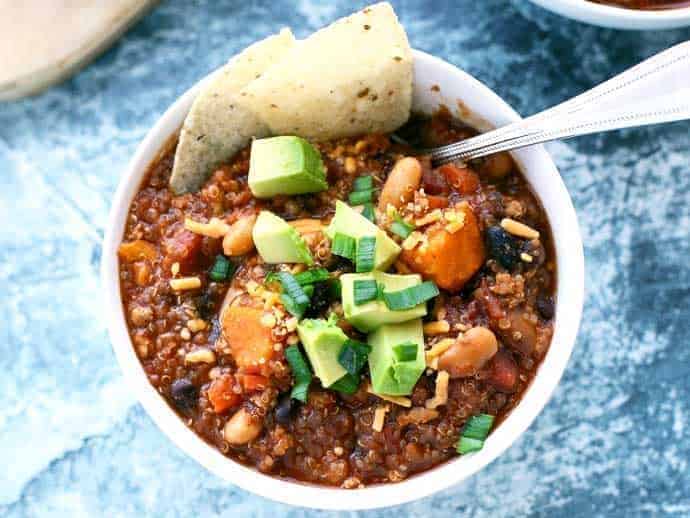 All it takes is some ground chicken or turkey, taco seasoning mix, yellow onion, a few beans of your liking (kidney or black beans), tomatoes and tomato paste, and viola! You have yourself an entire pot of chili that costs less than $10! If you are feeling boisterous, add a dollop of sour cream, crushed tortilla chips, and some jalapeno to pack a powerful spicy punch to your bite.
Pasta Pasta: Pasta Magic in Minutes
Trader Joe's has your back with quick and easy pasta options that never compromise on flavor. Start with their vibrant Vegetable Radiatore pasta, a blend of spinach, tomato, and beet flavors that adds a colorful touch to your dish. Pair it with their zesty Organic Tomato Basil Marinara Sauce and toss in some Grilled Chicken Strips or Meatless Meatballs for an added protein punch. Top it off with a generous sprinkle of Shaved Parmesan, and dig in!
Rise and Shine: Brekkie for the Brave
Skipping breakfast seems to be the American way, but Trader Joe's offers an array of breakfast items that can be prepared in a flash. Start your day with their frozen Organic Açaí Packets, perfect for a refreshing and nutritious smoothie bowl. Enhance it with their Super Seed & Ancient Grain Blend, sliced bananas, and a drizzle of Almond Butter for an explosion of flavors.
If you prefer a savory start to your day, indulge in their Everything But the Bagel Seasoned Smoked Salmon, a unique twist on the classic bagel and cream cheese combo. And don't forget to grab a bottle of their Cold Brew Coffee Concentrate for a quick caffeine fix that'll keep you going strong all day!
Snack Attack: Delightful Treats for Any Craving
Sometimes, you just need a snack that's quick, easy, and bursting with personality. Trader Joe's shelves are brimming with delightful treats that will satisfy your cravings. Try their Quinoa and Black Bean Infused Tortilla Chips paired with their zesty Cowboy Caviar Salsa for a savory option. If you have a sweet tooth, indulge in the Dark Chocolate Covered Honey Grahams or the Scandinavian Swimmers (Trader Joe's playful take on Swedish fish). These snacks are guaranteed to add a touch of joy and personality to your day.
Trader Joe's has mastered the art of creating meals that are convenient and bursting with personality. Combining their unique products and a sprinkle of creativity can transform ordinary dishes into extraordinary culinary adventures.
From tacos with a twist to pasta perfection and delightful breakfasts, Trader Joe's offers an array of options that make cooking easy, fast, and fun. So the next time you're in need of a personality-packed meal, head to Trader Joe's and let your taste buds explore the deliciousness that Trader Joe's offers!