Cod is full of vitamins, minerals, and healthy fats, so let's try to eat it a few times per month. It has a mild, not too fishy taste, so you might even get your kids to eat it. It can be used with so many different flavors, from Mexican to Mediterranean. Try some of these simple cod dinner recipes to get more healthy fish into your diet now!
1. Sheet Pan Cod With Butternut Squash
Sheet pan meals are a time saver on busy nights. This recipe uses healthy ingredients like cod and squash to make a fast and flavorful dinner that is healthy and yummy. Serve over rice for a complete meal.
Get the recipe: Sheet pan cod with butternut squash.
2. Cod Tacos
Offer a healthy and tasty twist to your next taco night by making them with cod. Crunchy cabbage and crumbled cojita cheese make these absolutely flavorful!
Get the recipe: Cod Tacos.
3. Baked Cod with Tomatoes and Capers
Looking for a recipe that is different yet so delicious? You have to try this baked cod with tomatoes and capers. This makes for a flavorful meal that everyone will love.
Get the recipe: baked cod with tomatoes and capers.
4. Bacon Wrapped Cod
These little bites of cod are the tastiest appetizer. Wrap them with bacon and smoke them on the grill for a starter that everyone will love from the first bite.
Get the recipe: bacon wrapped cod.
5. Cod Sliders
These little sandwiches might be small in size, but they pack a lot of healthy protein and flavor into your meal. Top these sliders with tartar and your favorite veggies.
Get the recipe: cod sliders.
6. Wine Poached Cod With Sweet Onion Sauce
Wine poached cod is such an elegant and easy meal. This allergy friendly dish is extra delicious when served over green beans. The sweet onion sauce compliments the cod so well!
Get the recipe : wine poached cod with sweet onion sauce.
7. Poor Mans Lobster
Broil cod in butter for a dinner that tastes just like lobster, on a fish budget. You are going to love the way this recipe turns out on those nights you crave something decadent!
Get the recipe: Poor Mans Lobster.
8. German Baked Cod in Mustard Cream
Bring the flavors of Germany to your dinner table with this delicious and easy dish. Baked cod smothered in tangy and tasty mustard cream sauce will be a regular on your meal plan after you try it.
Get the recipe: German baked cod with mustard cream sauce.
9. Air Fryer Cod Filets
Get that delicious fried fish flavor without the added fat. This recipe makes for flaky fish that cooks frozen cod in the air fryer for a fuss and grease free fry.
Get the recipe: Air fryer cod filets.
10. Panko Baked Cod
Dijon mustard and panko crumbs make this baked cod burst with great flavors! This easy meal is just the thing to make on a busy weeknight for a healthy and tasty dish.
Get the recipe: Panko baked cod.
11. Lemon Baked Cod With Olives and Tomatoes
Olives, tomatoes and lemons are perfect partners to make baked cod extra flavorful. Pop these simple ingredients into a baking dish, and you will have a take out quality meal on the table in no time.
Get the recipe: Lemon baked cod.
12. Cod Cakes
These cod cakes taste so much like crab cakes! This affordable and flaky recipe is destined to be a favorite for appetizers or as the main course of dinner.
Get the recipe: Cod cakes.
13. Spanish Baked Cod
Spinach, tomatoes and beans, baked with cod makes for such a flavorful and easy dinner option. This Spanish seafood dish is easy to make and is the ultimate one dish dinner for busy families.
Get the recipe: Spanish baked cod.
14. Pesto Baked Cod
Anyone who likes pesto will love this easy recipe. The pesto has plenty of garlic to give the cod a great flavor that everyone will enjoy, even if they don't like fish!
Get the recipe: Pesto baked cod.
15. Danish Fish Cakes
Use frozen cod to make these flaky fish cakes that has a bright zest of lemon that makes them mouth watering! These Fiskefrikadeller work as a snack, a starter or serve them with fries for an easy dinner.
Get the recipe: Fiskerfrikadeller fish cakes.
16. Mediterranean Baked Cod
This low carb baked cod comes together easily and needs very little clean up when finished. You are sure to love drizzling the herbed butter over the cod for a low carb meal that hits the spot when you are in the mood for something different.
Get the recipe: Mediterranean baked cod.
17. Almond Crusted Cod
Coat cod with crushed almonds for a dish that tastes great and has the best texture. Serve over a green salad for a healthy low histamine meal.
Get the recipe: Almond crusted cod.
18. Fish Pie
Top this tasty British fish pie with potatoes for a hearty and wholesome one dish meal. This cod based pie has plenty of cheese, tasty shallots and garlic for a fuss free flavorful meal.
Get the recipe: Fish pie.
19. Poached Cod
This fool proof method of poaching cod turns out perfectly flaky and flavorful everytime. This method is super simple, so get ready to get a healthy dinner on the table in no time.
Get the recipe: Poached cod.
20. Cajun Blackened Cod
Spice things up tonight by serving this 15 minute Cajun blackened cod. It is easy, tastes amazing every time, and adds so much flavor to a common fish.
Get the recipe: Cajun blackened cod.
21. Tomato Basil Baked Cod
Wrap your tomato basil cod in parchment paper and bake it for a healthy dinner that is bursting with great flavors from fresh ingredients.
Get the recipe: Tomato basil baked cod.
22. Fish Tacos With Mango Salsa
Give your next taco night a fruity vibe by making them with cod and mango salsa. This recipe is spicy, tangy and slightly sweet for a medley of delicious flavors.
Get the recipe: Fish tacos with mango salsa.
23. Instant Pot Fish Curry
Let your instant pot do the work of making a great family meal. This curry comes together in less than 20 minutes. Serve it over rice for a healthy dinner option that is creamy and delicious. Add some heat by popping jalapeno slices on top.
Get the recipe: Instant pot fish curry.
24. Healthy Fish and Chips
Get your fish and chips fix without all of the fat. This recipe bakes the fish to flaky perfection and replaces the average french fry with sweet potatoes. I know you will love this better for you take on fish and chips.
Get the recipe: Healthy fish and chips.
25. Saucy Baked Cod
Baked cod with tomatoes and tasty little capers makes for such a healthy and delicious dinner. This comes together easily for a weeknight meal that everyone will want a bite of.
Get the recipe: Saucy baked cod.
26. Rosemary Parmesan Baked Cod
This simple recipe has the best flavor. Rosemary and parmesan cheese dress this economical filet of fish up perfectly for a healthy dinner.
Get the recipe: Rosemary parmesan baked cod.
27. Smoked Cod
Cod is always delicious, but have you ever tried smoking it? This is such a tasty way to serve a simple, budget friendly fish.
Get the recipe: Smoked cod.
28. Ninja Foodi Cod
Let your Ninja Foodi do the cooking tonight. This recipe turns out perfectly every time for flaky fish that is so easy and mess free.
Get the recipe: Ninja Foodi cod.
29. Air Fryer Cod With Strawberry Kiwi Mango Salsa
Give your air fried cod a really colorful and delicious addition! This recipe uses strawberry kiwi mango salsa to bring plenty of fresh summer flavors to the table.
Get the recipe: Air fryer cod with strawberry kiwi salsa.
30. Lemon Garlic Butter Baked Cod
Lemon garlic butter baked cod is so easy and delicious! It has a medley of great flavors for a healthy family meal. Serve with a salad for a simple summer meal.
Get the recipe: Lemon garlic butter baked cod.
31. Pecan Crusted Cod
Cod is such a simple fish to prepare, but this recipe packs a whole lot of fantastic flavor and texture into each bite thanks to the crushed pecan coating. I know you are going to love the results!
Get the recipe: Pecan crusted cod.
32. Skinny Roasted Cod
This baked cod has a bright lemon finish and is baked alongside sweet little tomatoes for a dinner that is healthy and tasty.
Get the recipe: Skinny roasted cod.
12 Inexpensive Dinners To Make On Repeat
Who says inexpensive dinners have to be bland and boring? Prepare to indulge in the most delicious dinners without breaking the bank. Check out these 12 inexpensive dinners and see which ones you can make this week. Your family will thank you! Get the recipes.
15 Insanely Delicious Pork Tenderloin Recipes
Pork tenderloin is often overlooked for easy weeknight dinners, but it's perfect in the weekly rotation. When cooked correctly, the result is a tender and juicy piece of meat that takes on whatever flavors you desire. It is super versatile and makes great leftovers for lunches throughout the week. Add it to a salad, a grain bowl, or a sandwich, or cook it up in a quesadilla. Get the recipes.
26 High Protein Recipes for Weight Loss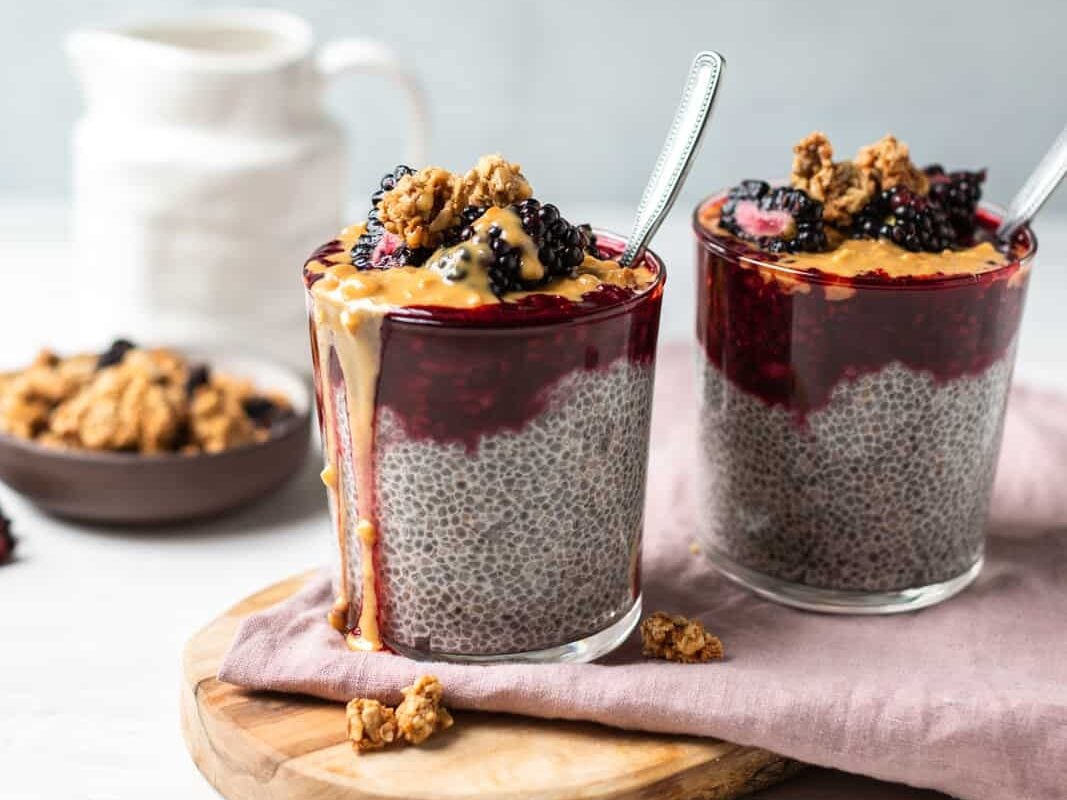 Losing weight is a common goal for many people, but it can be difficult to know where to start. One effective strategy is to add more protein to your diet. Protein helps to keep you feeling full and satisfied, which can help you consume fewer calories overall. It also helps to maintain muscle mass while losing weight, which is important for overall health. Get the recipes.
21 Delicious and Easy Seasonal Salads
Welcome to a world of fresh greens, colorful vegetables, and delicious dressings! Salads are versatile and nutritious meal options that can be enjoyed any time of the day. Whether you're looking for a quick lunch on the go or a refreshing dinner on a warm summer night, salads are a perfect choice. Get the recipes.
14 Family Dinner Recipes You'll Make on Repeat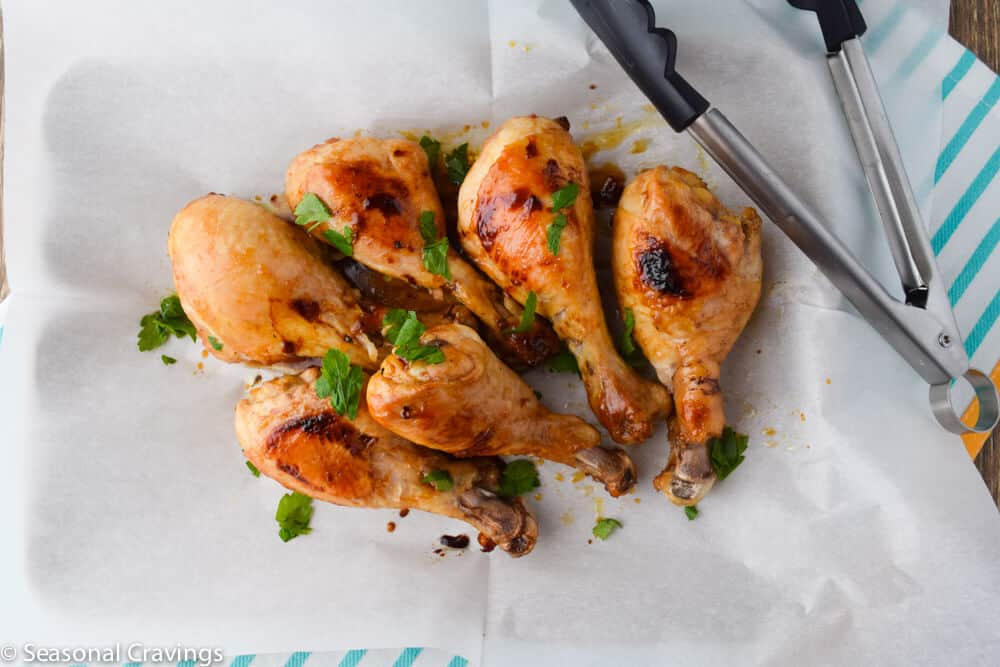 Dinnertime is here again, and I've got some easy, family-friendly recipes the gang will love. I like having a handful of easy recipes I can make at the last minute for weeknight and weekend family wins. I hope you find a new favorite recipe here! Get the recipes.