Who says inexpensive dinners have to be bland and boring? Prepare to indulge in the most delicious dinners without emptying your pockets. Check out these 12 inexpensive dinners and see which ones you can make this week. Your family will thank you!
1. Shoyu Chicken
Shoyu Chicken is marinated in a soy, brown sugar marinade with some spice from the cayenne pepper. It's easy to whip up the marinade in the morning, head off to work and saute the chicken in under 30 minutes when you get home. Get the Shoyu Chicken recipe here.
2. Easy 5-Ingredient Chicken Drumsticks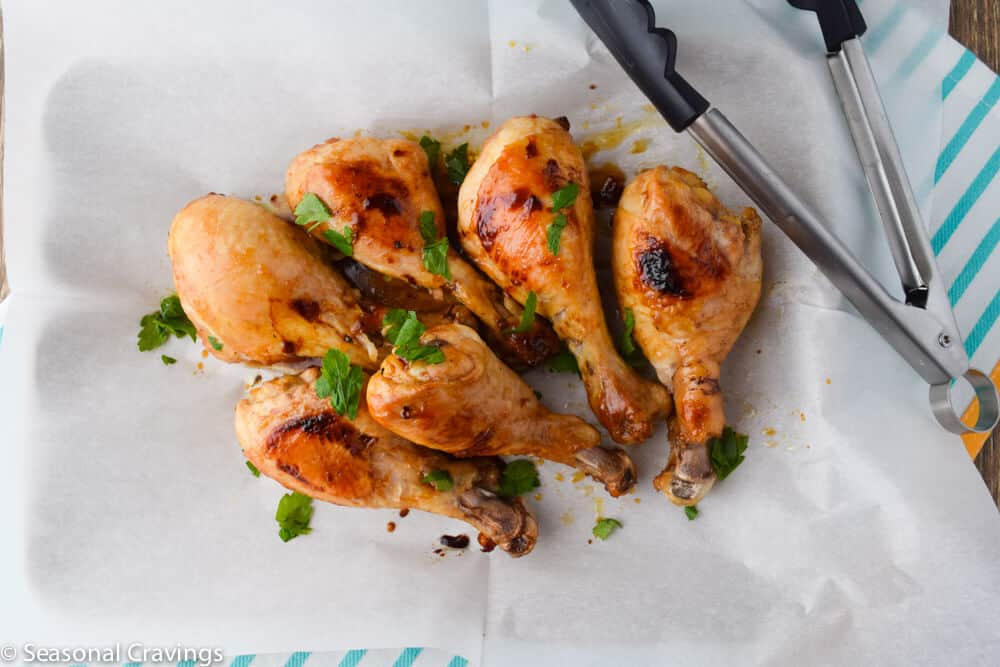 This easy five-ingredient Chicken Drumsticks recipe is tasty and simple; your entire family will love them! The crispy skin holds the moisture in, giving way to the tender meat that is juicy and flavorful thanks to a simple marinade made with tamari, olive oil, red wine vinegar, and garlic. Go to the Easy 5-Ingredient Chicken Drumsticks recipe here.
3. Copycat Panera Bread 10 Vegetable Soup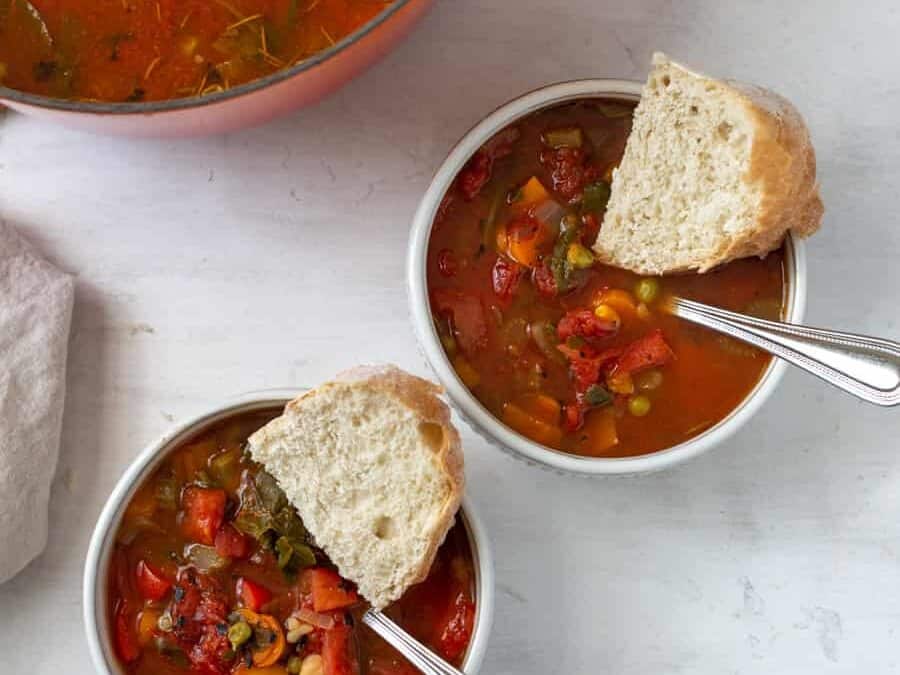 This Copycat Panera Bread 10 Vegetable Soup is comforting, spicy, and loaded with vegetables. It's easy to make in around thirty minutes, and I've made it gluten-free! Bring on the comfort food. Go to the Copycat Panera Bread 10 Vegetable Soup recipe here.
4. Caprese Chicken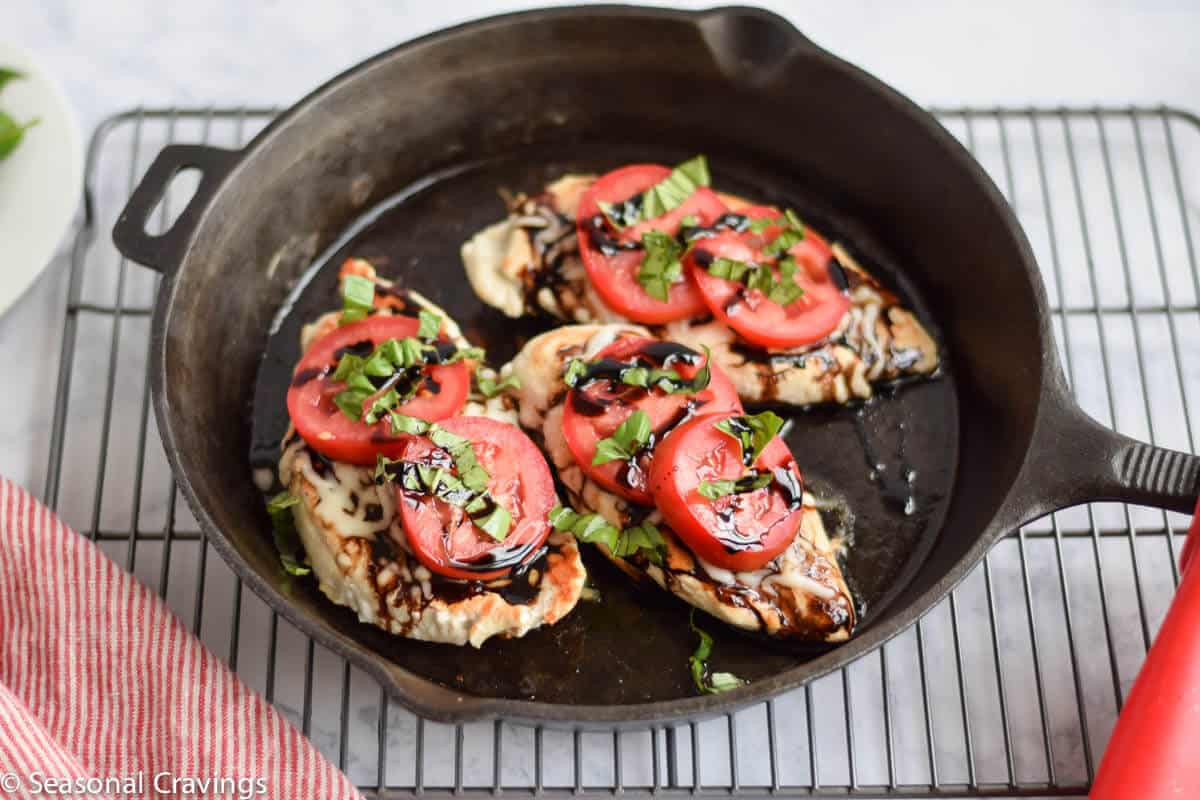 This Easy 5-ingredient Caprese Chicken is everything you want in a one-pan meal. It's wholesome, healthy, delicious, hearty, total comfort food, and a family favorite. The best part is this gluten-free dinner recipe has only 5 ingredients and is made in one pan. Go to the Caprese Chicken recipe here.
5. Healthy Turkey Chili
This healthy turkey chili recipe is packed with protein and nutrients from lean ground turkey and sweet potatoes, making it a satisfying and delicious meal for any time of the year. Perfect for meal prep and leftovers, it's easy to make and sure to be a hit with the whole family. Go to the Healthy Turkey Chili recipe here.
6. Lemon Chicken Marinade
Make the best Lemon Chicken Marinade with simple, healthy ingredients in just a few minutes. It's great for grilling, pan frying and oven baking. With olive oil, lemon & basil, the chicken comes out so juicy, tender and loaded with flavor. Go to the Lemon Chicken Marinade recipe here.
7. 10 Minute Vegan Black Bean Tacos
If you want to serve a plant-based taco for dinner, look at this vegan black bean tacos recipe! In just 10 minutes, you can have a healthy yet satisfying meal ready to serve with a punch of flavor and protein. This black bean taco recipe will knock your socks off! Go to the 10 Minute Vegan Black Bean Tacos recipe here.
8. Spanish Rice
The prep time for this dish can be 15 minutes or less. This is a perfect meal to make on a busy weeknight when you don't have a lot of time and the kids are hangry. Go to the Spanish Rice recipe here.
9. Chicken Mozzarella Pasta
This Chicken Mozzarella Pasta recipe is the perfect weeknight dinner. It features one of the best homemade creamy pasta sauces! Made with homemade sun-dried tomato, shredded mozzarella cheese, and a mix of spices to kick things up a little bit. Go to the Chicken Mozzarella Pasta recipe here.
10. Spicy Cajun Pasta with Sausage and Tomatoes
Spicy Cajun Pasta with Sausage and Tomatoes is an easy, one-pan dinner! Make this andouille sausage pasta for the whole family. They will love it! Go to the Spicy Cajun Pasta with Sausage and Tomatoes recipe here.
11. Easy Slow Cooker Caribbean Jerk Chicken
This Slow Cooker Caribbean Jerk Chicken recipe contains flavorful spices and sweet pineapple. Serve over rice or with tacos as an easy weeknight meal! Go to the Easy Slow Cooker Caribbean Jerk Chicken recipe here.
12. Spaghetti Casserole
This spaghetti casserole recipe will meet your expectation of a health-friendly and tasty baked dish. This Midwestern-inspired dish only requires a few pantry ingredients: a bag of spaghetti, ground beef, cheddar cheese, spices, and aromatics. Go to the Spaghetti Casserole recipe here.
More From Seasonal Cravings
Dinnertime again? Yes, so grab some sausage, and let's get to work. These tasty sausage recipes are easy to make and a nice change from ground beef and chicken breasts which we all get sick of.  Your family will love you for these delicious and creative recipes, and you will love it if you have leftovers! 25 Sausage Recipes That Will Make You Dream of Leftovers.
30 Mouthwatering Mediterranean Recipes to Satisfy Your Cravings
The Mediterranean Diet is one of the best diets to follow for anyone wanting a healthy switch. It is delicious and filled with nutritious elements, such as heart-healthy fats, whole grains, nuts, fruits, and vegetables. This diet has no restrictions, although refined sugar and other processed foods should be in limited consumption. 30 Mouthwatering Mediterranean Recipes to Satisfy Your Cravings
25 Healthy Chicken Tenderloin Recipes
Easy grilled chicken tenders, simply marinated and grilled in the pan or on a grill. Perfect for serving as they are, sliced on a salad or in sandwiches. Either you marinade them for hours, or just for 30 minutes before cooking, the grilled strips will still be moist and wonderful. 25 Healthy Chicken Tenderloin Recipes
30 Foolproof Soups for Easy Winter Dinners
This creamy Tortellini Soup with Sausage will warm your soul on a cold fall night. Easy to make in less than 30 minutes and a family hit for sure. It's simply made with fresh or frozen tortellini and a rich tomato base. 30 Foolproof Soups for Easy Winter Dinners
Effortless Eats: Simple Dinner Ideas with Quick and Easy Prep
Get ready to whip up some delicious meals with ease! These recipes are designed to be simple and accessible, utilizing only a few, easy-to-find ingredients. From comforting pasta dishes to juicy grilled meats and delicious vegetarian options, you'll find something to love. Each recipe features step-by-step instructions and beautiful photos, making it easy to follow. Effortless Eats: Simple Dinner Ideas with Quick and Easy Prep