Got leftover pork? It makes the most delicious leftover pork recipes so make a big batch and eat these easy dinners all week long. Sure you can put the leftover pork in tacos but let's look into some more creative dinner recipes for that leftover pork.
1. Pork Tostadas with Mango Salsa
Pork tostadas with mango salsa is a perfect use for an easy meal made of leftovers. Top these with your favorite veggies for a customized flavor.
Get the recipe: Pork tostadas.
2. Leftover Ham Broccoli and Cheese Crescent Cups
Put your leftover ham to work in this easy and cheesy recipe! Stuffed crescent cups are tasty for lunch or dinner, or serve them as an appetizer that everyone will love.
Get the recipe: Ham, broccoli and cheese crescent cups.
3. Modern Taco Salad with Pulled Pork
Lettuce, corn, tomatoes and onions pair great with shredded pork. Don't forget the doritos to add crunch to your modern taco salad!
Get the recipe: Modern taco salad.
4. Char Siu Fried Rice
Char siu fried rice is a fast and flavorful meal that your family will love. This tastes like take out, but can be made in 20 minutes, using leftover pork and rice.
Get the recipe: Char siu fried rice.
5. Leftover Pulled Pork Baked Potatoes
If you have a little leftover pulled pork, why not add it to a baked potato? Add plenty of cheese, sour cream and peppers for a completely delicious meal.
Get the recipe: Leftover pulled pork baked potatoes.
6. Pork Egg Roll in a Bowl
If you are looking for an easy way to use leftover ground pork, this egg roll in a bowl is the recipe to try. Personally, I want to try this with leftover pulled pork!
Get the recipe: Egg roll in a bowl.
7. Chinese Fried Rice
This easy fried rice recipe has plenty of veggies, delicious caramelized onions, and the perfect Chinese flavors, all mixed into one easy to make dish. This is a great recipe to keep on hand for putting leftover pork to work.
Get the recipe: Chinese fried rice.
8. BBQ Pulled Pork
While this isn't technically a recipe for leftover pork, you could absolutely use leftover slow cooked pork tenderloin to make this in a flash. I know you will agree, these sandwiches are so saucy and tasty!
Get the recipe: BBQ pulled pork.
9. Easy Chile Rellenos
Make these easy chile rellenos with leftover brisket or pulled pork. These are so delicious. Pair with rice and salsa for a great meal.
Get the recipe: Easy chile rellenos.
10. Sticky Pulled Pork Sliders
These versatile little sammy's make a great party food option. Begin with shredded pork and add your favorite sauce and some slaw for a finger licking good starter.
Get the recipe: Sticky pulled pork sliders.
11. Easy Cuban Sliders
This creative use of leftovers makes for the tastiest little sliders! Pile a bun with leftover pork, cheese, pickles, and mustard sauce for a great appetizer, or grab a few of these and make a meal of them!
Get the recipe for easy Cuban sliders.
12. Leftover Pork Roast Casserole
This extra easy recipe makes the most cozy and comforting dinner. Put your leftover pork roast to work with mac n cheese for a pleasing dinner everyone will want another bite of.
Get the recipe: Leftover pork roast casserole.
13. Tacos de Cerdo Sobrantes
Make these tasty tacos with leftover grilled pork tenderloin, then load them up with all of your favorites. This is sure to be a favorite for your family on taco night.
Get the recipe: Tacos de cerdo sobrantes.
14. Instant Pot Pulled Pork Tacos
Pulled pork tacos don't have to take all day. You can make them in a flash in your instant pot, or take a shortcut and use leftover pork. Either way, these are so tasty!
Get the recipe: Instant pot pulled pork tacos.
15. Sweet Pork Enchiladas
Use leftover sweet pork to make these enchiladas and give your taste buds a trip to the tropics! Top these enchiladas with jalapeno slices to add the perfect blend of sweet and spicy.
Get the recipe: Sweet pork enchiladas.
16. Smoked Pork Nachos
Put your leftover pork to work to make the best ever nachos! These are loaded with meat and cheese, then smoked to perfection.
Get the recipe: Smoked pork nachos.
17. Pulled Pork Wrap
Tuck some leftover pulled pork into a wrap with caramelized onions, cheese and coleslaw for the best make ahead meal! This is such a tasty and easy way to put leftover to work.
Get the recipe: Pulled pork wrap.
18. Navy Bean Soup
In the mood for something easy, filling and that is a good use of leftover ham? Try this recipe for navy bean soup. I know you are going to love this on a chilly day.
Get the recipe: Navy bean soup.
19. Pork Sliders with Golden BBQ
This recipe is made with golden bbq sauce and plenty of stretchy, melty swiss cheese for the perfect way to use leftover pork for a delicious meal option.
Get the recipe: Pork sliders with golden bbq sauce.
20.Chipotle Pork Nachos
In the mood for smoky, spicy nachos? This is the recipe to try when you have some leftover pork and veggies that you want to use. You are going to love this medley of flavors for a meal or a snack.
Get the recipe: Chipotle pork nachos.
This flatbread is full of great flavors like pork loin, avocado and black olives. Make this with your leftover pork for a healthy and delicious meal option for those nights you don't really want to cook.
Get the recipe: Mexican guacamole flatbread.
If you have some leftover pulled pork, don't toss it, instead add loads of cheese and bake it until it is a bubbly delight. Serve with chips or bread rounds for a really great snack or appetizer.
Get the recipe: Pulled pork dip.
23. Carnitas Nachos
Make these easy sheet pan nachos that have all of the flavor of carnitas. This is such a tasty use for leftover pork! What will you add to your sheet pan nachos?
Get the recipe: Pork carnitas nachos.
24. BBQ Pork Lumpia
If you have some leftover BBQ pulled pork, then you are going to want to make these Filipino lumpias. They are so tasty and are sure to be a welcome change from the average bbq sandwich.
Get the recipe: BBQ pork lumpia.
25. Tachos Tater Tot Nachos
These are not your mama's nachos! They use tater tots instead of chips and are piled high with leftover pork. I know you are going to love this for a snack or an appetizer to share.
Get the recipe: Tacho tater tot nachos.
26. Ants Climbing a Tree
Have a little leftover ground pork? Pop it into a fantastic Chinese dish that is as filling as it is fun to eat! Everyone will love ants climbing a tree for dinner.
Get the recipe: Ants climbing a tree.
27. 3 Ingredient Pork Empanadas
Use puffed pastry and leftover pulled pork to make these amazingly easy empanadas. They are great for lunch or dinner on a busy day.
Get the recipe: Pulled pork empanadas.
28. Pulled Pork Fritters
Grab a box of pancake mix and your leftover pulled pork to make these tasty little treasures. They are a unique appetizer or a great snack to share.
Get the recipe: Pulled pork fritters.
29. Pulled Pork Flatbread Pizza
Have you ever added BBQ pork to a pizza? This is such a delicious way to use the leftover shredded pork from the night before and make it into a fast favorite for your family.
Get the recipe: Pulled pork flatbread pizza.
30. Leftover Pork Stroganoff
If you have leftover pork roast, you can turn it into a creamy and cozy stroganoff. This recipe is perfect for a filling family meal.
Get the recipe: Leftover pork stroganoff.
31. Instant Pot Pork Tacos
This instant pot recipe is perfect for tacos, carnitas, burritos, or whatever you can think of making with savory pork. It has a delectable kick of apple cider vinegar to make it pop with flavor.
Get the recipe: Instant pot pork tacos.
12 Inexpensive Dinners To Make On Repeat
Who says inexpensive dinners have to be bland and boring? Prepare to indulge in the most delicious dinners without breaking the bank. Check out these 12 inexpensive dinners and see which ones you can make this week. Your family will thank you! Get the recipes.
15 Insanely Delicious Pork Tenderloin Recipes
Pork tenderloin is often overlooked for easy weeknight dinners, but it's perfect in the weekly rotation. When cooked correctly, the result is a tender and juicy piece of meat that takes on whatever flavors you desire. It is super versatile and makes great leftovers for lunches throughout the week. Add it to a salad, a grain bowl, or a sandwich, or cook it up in a quesadilla. Get the recipes.
26 High Protein Recipes for Weight Loss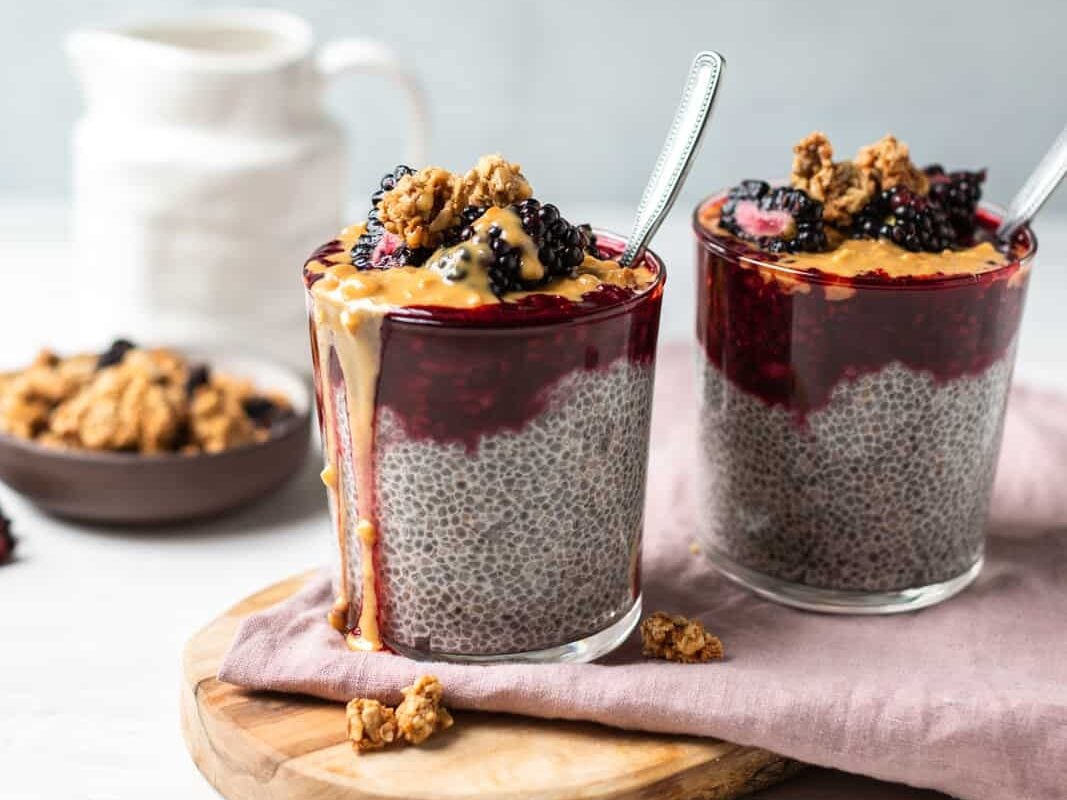 Losing weight is a common goal for many people, but it can be difficult to know where to start. One effective strategy is to add more protein to your diet. Protein helps to keep you feeling full and satisfied, which can help you consume fewer calories overall. It also helps to maintain muscle mass while losing weight, which is important for overall health. Get the recipes.
21 Delicious and Easy Seasonal Salads
Welcome to a world of fresh greens, colorful vegetables, and delicious dressings! Salads are versatile and nutritious meal options that can be enjoyed any time of the day. Whether you're looking for a quick lunch on the go or a refreshing dinner on a warm summer night, salads are a perfect choice. Get the recipes.
14 Family Dinner Recipes You'll Make on Repeat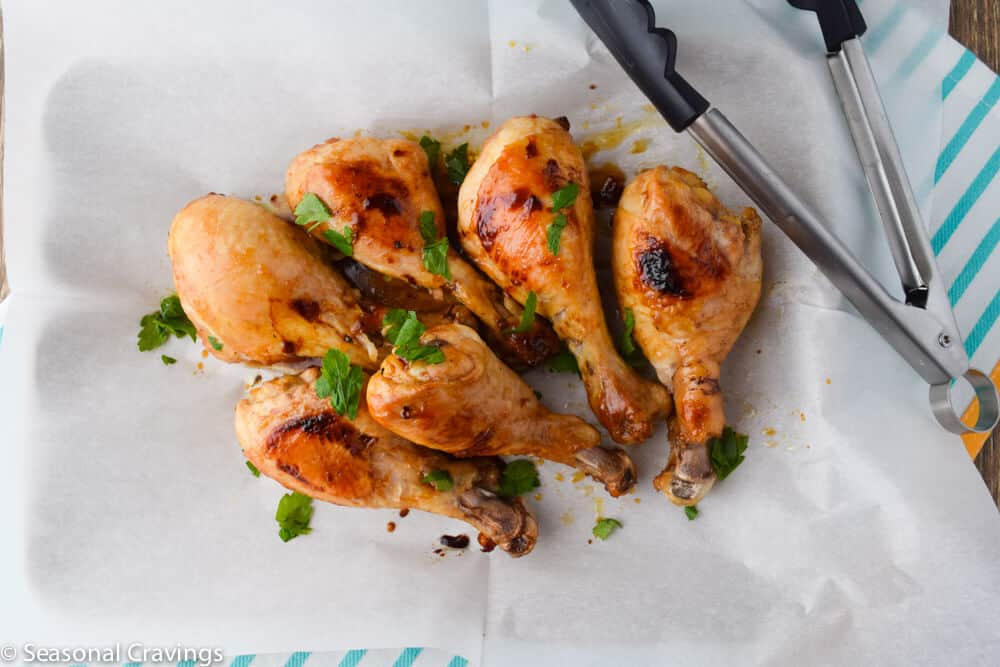 Dinnertime is here again, and I've got some easy, family-friendly recipes the gang will love. I like having a handful of easy recipes I can make at the last minute for weeknight and weekend family wins. I hope you find a new favorite recipe here! Get the recipes.