When it comes to maintaining a healthy lifestyle, proper nutrition is key. Most people undereat protein and overeat carbs and fats, leaving them starving only hours later!
What better way to ensure you're getting the protein your body needs than by preparing high-protein meals in advance? We will reveal ten delicious and protein-packed meal prep recipes that will power you through your week.
Get ready to unleash your inner chef and embark on a culinary journey that supports your fitness goals!
Egg Muffins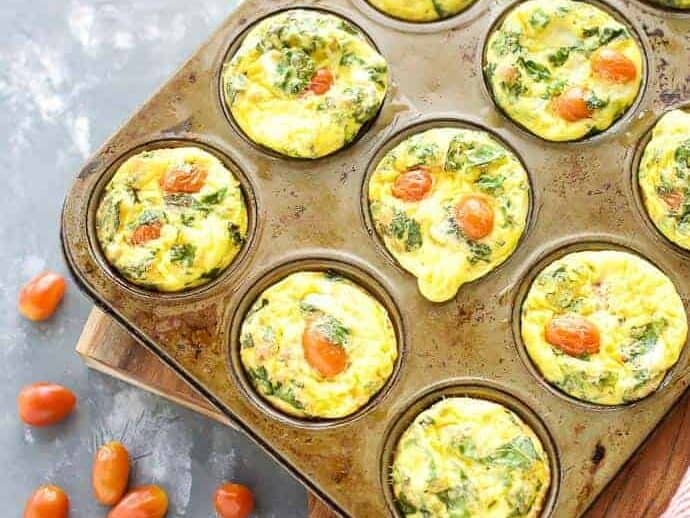 For a breakfast twist, try these egg muffins. Begin by beating a batch of eggs until they are perfectly blended and fluffy. Then, let your creativity shine as you mix in an array of your favorite veggies, such as vibrant spinach, colorful bell peppers, aromatic onions, or earthy mushrooms.
For an extra burst of flavor, add some cheese. Whether enjoyed as a convenient breakfast on busy mornings or as a satisfying snack to fuel your day, these egg muffins are a testament to the joy of meal prepping.
Baked Chicken Breast with Quinoa and Roasted Veggies
Start your meal prep on a high note with this classic combo. Season chicken breasts with herbs and spices, then bake or grill them to perfection. As your chicken bakes, turn your attention to preparing a fluffy bed of quinoa or rice, cooked to perfection and ready to soak up the savory juices. And to add a burst of color and nutrition, roast a medley of vibrant vegetables like tender broccoli, crisp bell peppers, and succulent zucchini.
This balanced meal delivers a protein punch and supplies essential nutrients to energize and satisfy throughout the day. And if you're craving an extra kick of bold flavor, don't hesitate to drizzle on some hot sauce you like, adding excitement to each bite!
Turkey and Quinoa Stuffed Bell Peppers
Say goodbye to ordinary meal prep and embrace the vibrant and flavorful world of stuffed bell peppers. To create this colorful recipe, start by cooking lean ground turkey in a skillet, infusing it with the delightful aroma of onions, garlic, and a blend of spices. Once the turkey is perfectly cooked, mix it with fluffy quinoa.
It's time to fill those colorful bell peppers with the tantalizing mixture you've prepared. After you carefully stuff each halved pepper, place them in the oven and patiently wait for them to soften and become tender. The result? Protein-packed and satisfying bell peppers will make your lunch or dinner a truly memorable experience.
Each bite offers a delightful combination of juicy turkey, fluffy quinoa, and the natural sweetness of bell peppers. With these stuffed peppers, your meal prep becomes a culinary adventure, adding a touch of flair and excitement to your weekly routine.
Tuna Salad Lettuce Wraps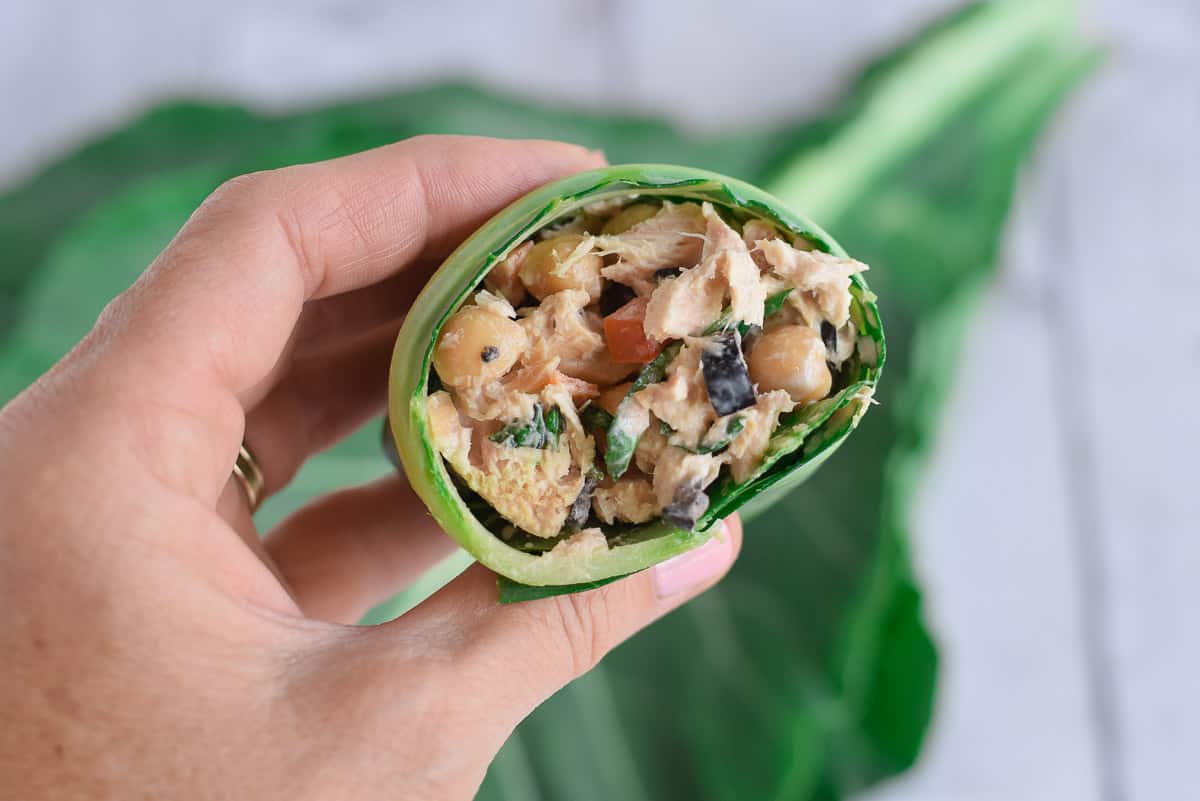 Are you seeking a light, refreshing meal that won't leave you feeling weighed down? Look no further than this tantalizing tuna salad lettuce or collard wraps. Begin by combining the convenience of canned tuna with the creaminess of Greek yogurt, creating a protein-rich base that will leave your taste buds tantalized.
Add a crunchy texture and a burst of freshness with chopped celery, while a delicate blend of seasonings adds depth and complexity to the overall flavor. Light yet satisfying, these wraps are perfect for a quick and invigorating meal during your busy day.
Grilled Salmon with Quinoa and Steamed Broccoli
Salmon is a nutritional powerhouse, rich in omega-3 fatty acids and high-quality protein. Grill a few filets and serve them with quinoa and steamed broccoli for a well-rounded and satisfying meal. This recipe is delicious and packed with essential nutrients for optimal health.
You can also opt for baking the salmon, spreading in a light coat of olive oil, salt, pepper, and lemon. Baking allows for all the juices to soak up inside the colorful fish and burst in your mouth with every bite!
Lentil and Vegetable Stir-Fry
Whip up a flavorful lentil and vegetable stir-fry for a plant-based protein option. Sauté lentils with a variety of colorful veggies like bell peppers, carrots, and snap peas.
If lentils aren't your style, opt for chickpeas or even beans! Season with soy sauce, garlic, and ginger for a tasty and protein-rich meal that will keep you feeling full and satisfied.
Quinoa and Black Bean Burrito Bowl
Mexican flavors meet protein power in this delicious burrito bowl. Cook quinoa and mix it with black beans, corn, diced tomatoes, and a squeeze of lime juice.
Top it off with your favorite toppings like avocado, salsa, and Greek yogurt. This satisfying and nutritious bowl will become a staple in your meal prep routine.
Greek Chicken Skewers with Tzatziki Sauce
Add a Mediterranean twist to your meal prep with these flavorful chicken skewers. Marinate chicken pieces in a mixture of Greek yogurt, lemon juice, garlic, and herbs. Thread the marinated chicken onto skewers and grill until cooked through.
For a protein-packed feast, serve with a homemade tzatziki sauce and a side of quinoa or roasted vegetables. Again, if a grill is not available to you, you can always pop these in the oven or stovetop!
Beef and Broccoli Stir-Fry
Lean beef combined with nutrient-rich broccoli creates a high-protein stir-fry that's both satisfying and flavorful. Sauté strips of lean beef with broccoli florets in a savory sauce, and serve it over brown rice or cauliflower rice for a filling meal.
Tofu Stir-Fry with Nutrient-Dense Brown Rice
Looking for a delectable vegetarian or vegan option that will tantalize your taste buds and nourish your body? Look no further than the mouthwatering tofu stir-fry.
Combine perfectly cubed tofu with a vibrant medley of colorful vegetables, all stir-fried to perfection in a sauce bursting with flavor. And to complete this protein-packed meal, we serve it atop a bed of wholesome, nutrient-dense brown rice. Get ready to savor the harmony of flavors and textures in this undeniably delicious dish!
With these 10 high-protein meal prep recipes, you can fuel your week with nutritious and delicious meals that support your health goals. From savory chicken dishes to plant-based options, there's something for everyone in this protein-packed lineup.
So, grab your apron, prep your ingredients, and embrace the convenience and health benefits of meal prepping. Your body will thank you for the nourishment and energy to conquer each day with vitality and satisfaction.