Hosting summer parties require cocktails to liven up your gathering. Worry no more - I've got the best summer party cocktails you need for entertaining. These cocktail recipes are easy to make and pair well with all your summer grilling dishes.
1. Cherry Margaritas
Don't you love a good margarita? This one's Cherry Margaritas for a crowd. These are so easy to make because I use frozen cherries. Go to the Cherry Margaritas recipe here.
2. Easy Pomegranate Mojito
Mojitos are my favorite cocktail. Try this if you are looking for an easy cocktail for a summer party. I think you'll be surprised at how sweet and delicious this is. Get the Easy Pomegranate Mojito recipe here.
3. Strawberry Lime Gin Rickey
Summer cocktails are so pretty and celebratory. Using all the freshest summer fruits to make cheery cocktails is the most fun. Get the Strawberry Lime Gin Rickey recipe here.
4. Limoncello Spritzer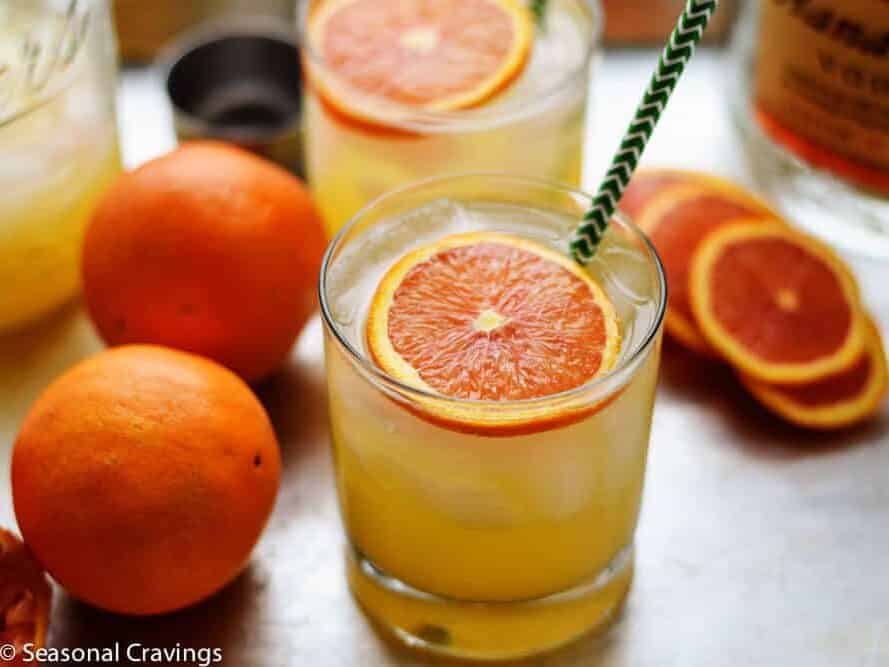 This refreshing and easy Limoncello Spritzer is a welcome sunny treat on those cold winter nights. The limoncello and fresh orange juice make it refreshing and sweet. Get the Limoncello Spritzer recipe here.
5. Blackberry Vodka Cocktail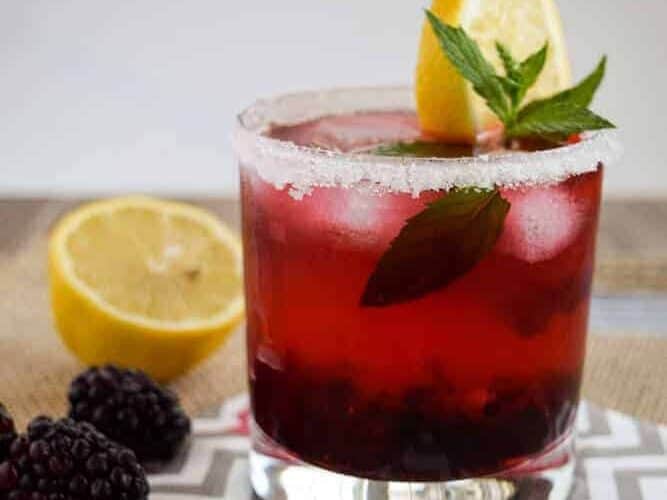 Blackberry Vodka Cocktail has six simple ingredients plus ice cubes and garnish. The best part is that this refreshing drink can be enjoyed all year long with just a few minor tweaks. Swap out blackberries for fresh berries like raspberries or strawberries during the hot summer. Get the Blackberry Vodka Cocktail recipe here.
6. Prickly Pear Margaritas
These vibrant pink Prickly Pear Margaritas are the ultimate, refreshing summer drink! They are made with simple margarita ingredients; tequila blanco, orange liqueur, lime juice, and agave nectar with the addition of fresh prickly pear syrup. Get the Prickly Pear Margaritas recipe here.
7. Rhubarb Gin & Tonic
This cocktail is a refreshing way to toast spring's arrival. Since rhubarb is one of the first edibles to show up in the garden every spring, it's fun to come up with new ways to use it, and the start of patio season means cocktails. Get the Rhubarb Gin & Tonic recipe here.
8. Pomegranate-Blueberry Sangria Mocktail
This Pomegranate-Blueberry Sangria Mocktail checks all the boxes for me. A fun and festive refresher for both young and old, you can pull the ingredients right out of your refrigerator and freezer and mix them up in just minutes. Get the Pomegranate-Blueberry Sangria Mocktail recipe here.
9. Low Carb Pimms Cup Cocktail
A Pimm's cup is a refreshing drink filled with ginger beer, cucumber, strawberries, the occasional citrus, and some mint. It's a refreshing drink that can cool you off on a hot summer day or indulge in when the mood strikes. Get the Low Carb Pimms Cup Cocktail recipe here.
10. Cucumber Margarita
Looking for a refreshing, less sweet cocktail? This 5-ingredient Cucumber Margarita recipe is for you! Made with ingredients, you've probably already got at home, and this cucumber drink is refreshing and delicious. Get the Cucumber Margarita recipe here.
11. Watermelon Mint Cocktail
This watermelon mint cocktail recipe is perfect for hot summer days! It's one super refreshing cocktail with fresh watermelon juice and coconut water! Get the Watermelon Mint Cocktail recipe here.
12. Mini Watermelon Pina Colada
Cool off all summer long and learn how to make a frozen watermelon pina colada with this delicious, slightly boozy treat! These adorable mini watermelon piña coladas can be made at home with simple ingredients. Get the Mini Watermelon Pina Colada recipe here.
More Cocktails Recipes From Seasonal Cravings
Try some of the 30 Delicious Vodka Cocktails at your next party. They are fun and festive with lots of seasonal garnishes and will be the talk of the party! Get the recipes here.