If you are looking for a quick, family-friendly dinner idea, I've got you covered. These Sheet Pan Chicken Fajitas are the easiest things ever and kids love them.  Ready in under 30 minutes too!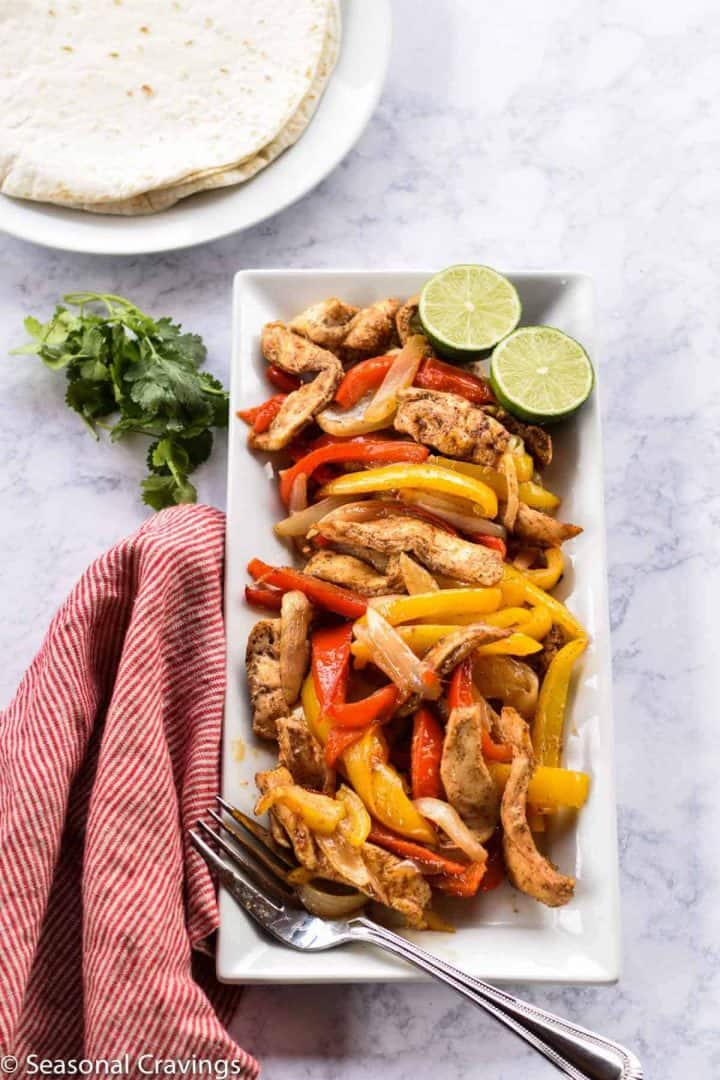 It's hard to believe my son Jack is already counting down the 18 days until school is out. Is it that late already?  Where has the year gone?
It snuck up on me this year.  I looked at the next three weeks on my calendar and I can't see any white space.  Every minute/hour is full of activities.  The school really crams it all in at the end of the year and it's exhausting.  Sports events, scouts, end of year parties, bake sales and exams. I mean really, how many celebrations can we have? Would it be possible to spread these out over the course of the year?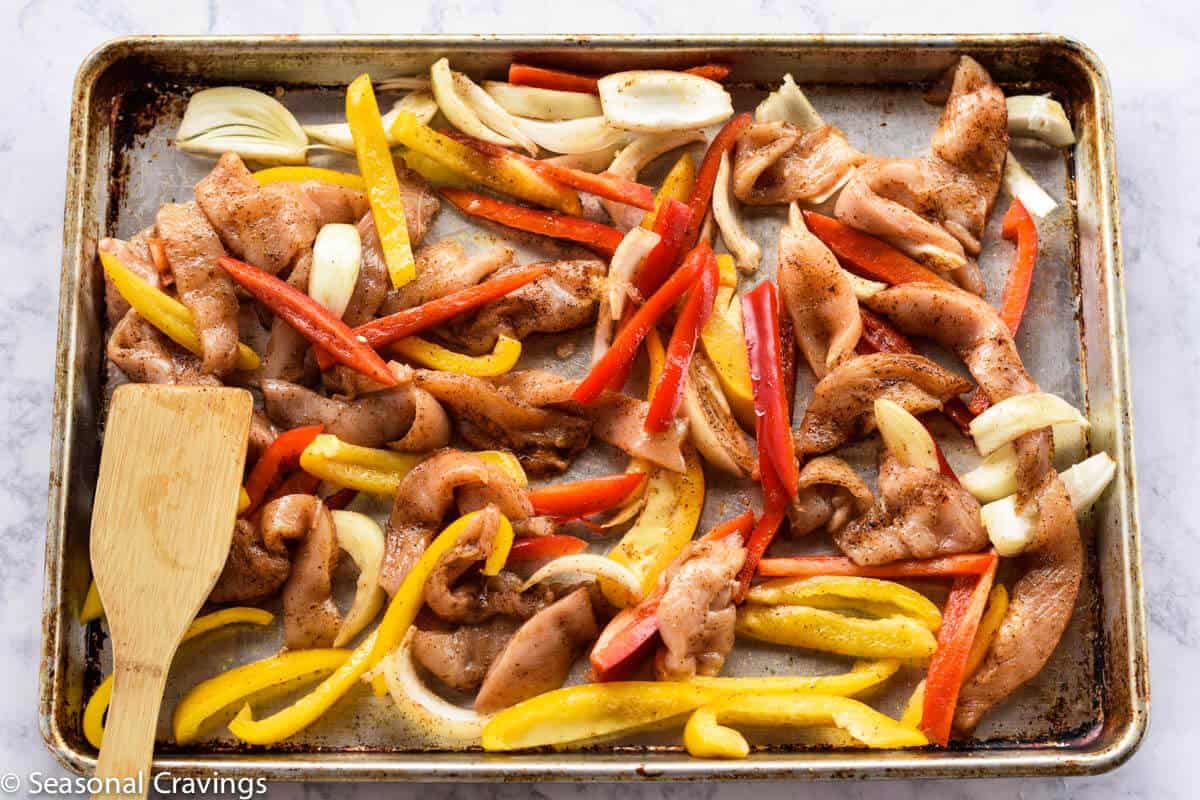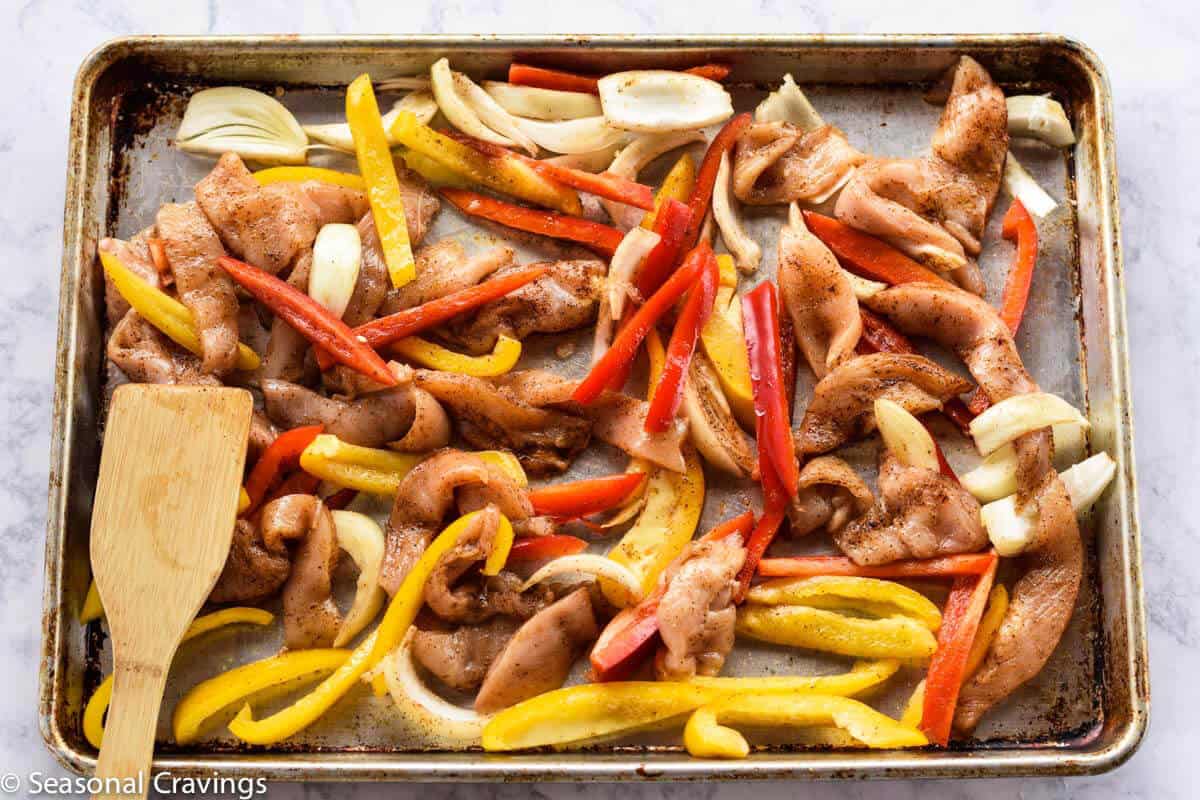 Now more than ever, I need help getting dinner on the table.  I need meals planned for the week, shopping done, and ingredients prepped. Yeah, imagine that - ingredients prepped.  These Sheet Pan Chicken Fajitas can help.  They are ready in less than 30 minutes and your kids will eat them.  Full disclosure, I have two kids who only ate the chicken in a tortilla, but it's still a win.  I'm in survival mode until the end of the year.  If I don't have to go through the drive thru to get my kids fed on these super busy nights, that's a huge win.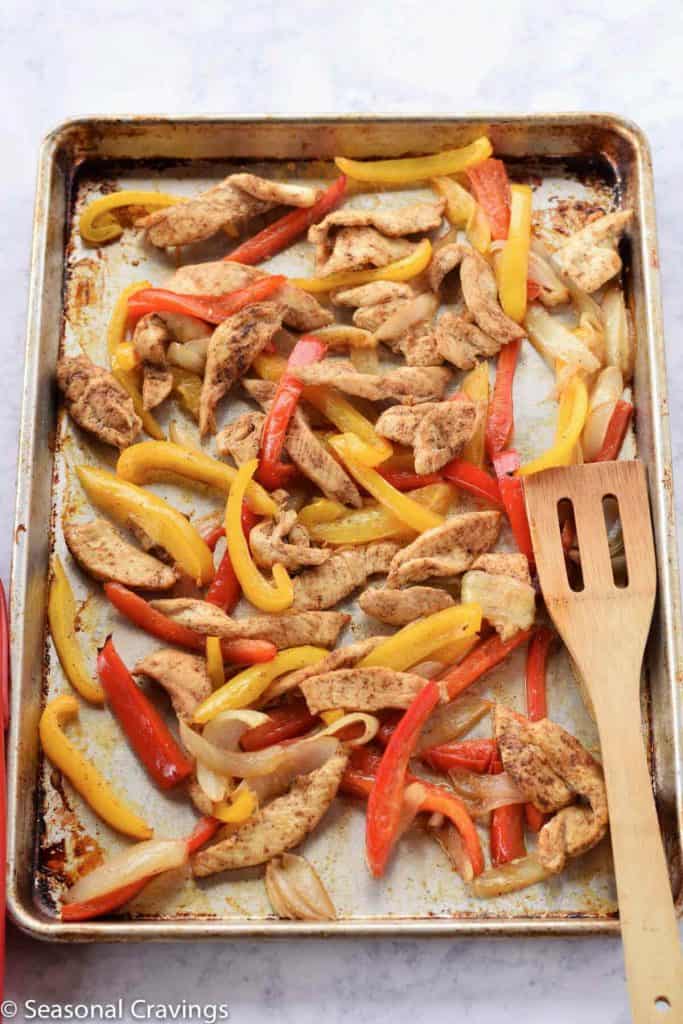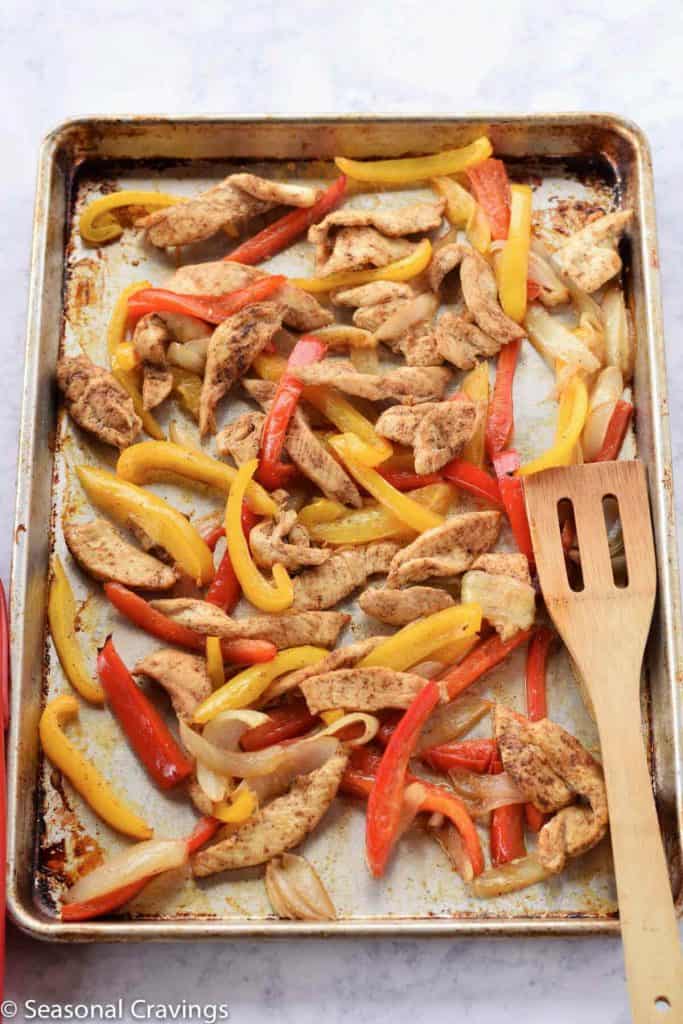 Be sure to check out some of my other sheet pan dinners...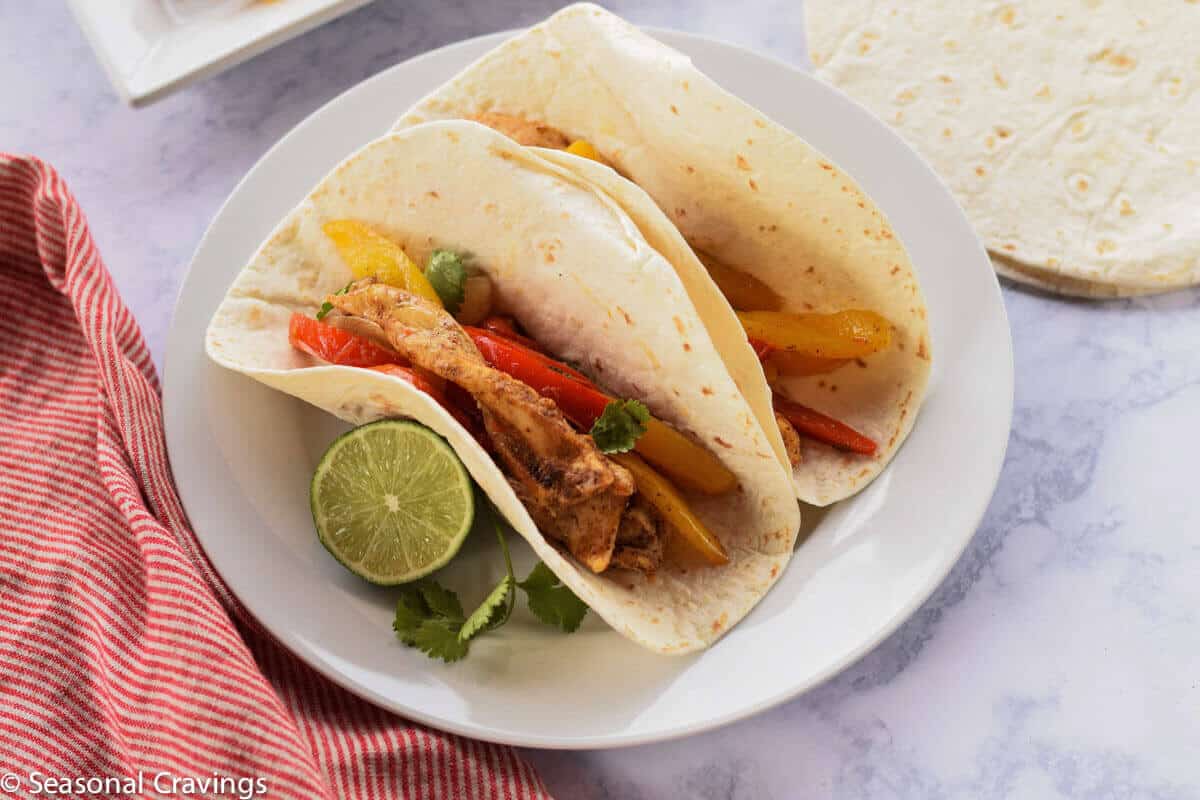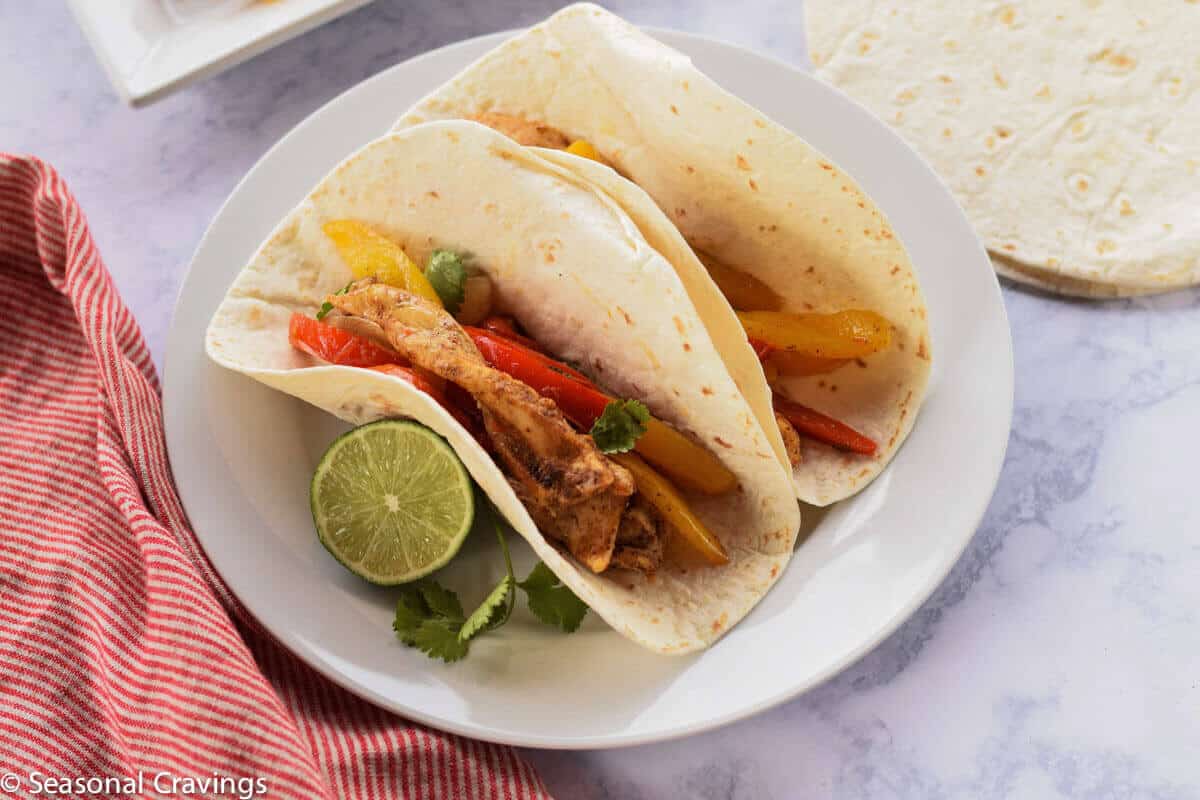 If you are used to making fajitas in a skillet, this is easier because it's hands off.  For more browning on your peppers, pop them in the broiler on low for a few minutes at the end.  You should get some nice char on them.  If you are gluten-free serve these with corn tortillas.
Don't forget yummy toppings like guacamole, cheese, sour cream and salsa.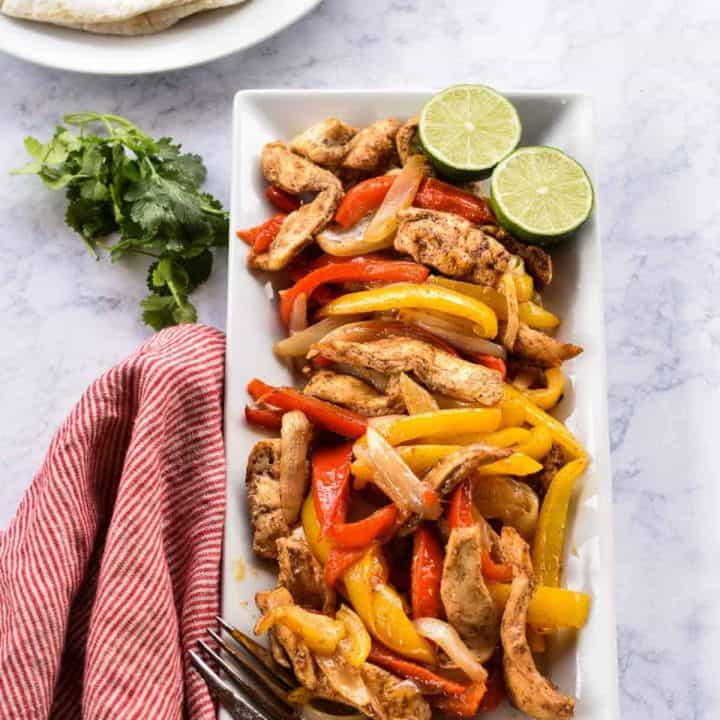 Ingredients
1

pound

thin skinless chicken breasts cut into ½ inch strips

1

yellow pepper

cut into strips

1

red pepper

cut into strips

1

onion

sliced thin

2

cloves

garlic

chopped

1

tablespoon

cumin

1

tablespoon

chili powder

1

teaspoon

coarse salt

½

teaspoon

pepper

cilantro

optional

flour or corn tortillas
Instructions
Preheat oven to 400°.

In a mixing bowl toss together the chicken strips, peppers, onions, and all seasonings until all chicken and peppers are well coated.

Pour onto a sheet pan and spread out in an even layer.

Place in a preheated oven and cook for about 20-30 minutes, stirring at least once.

If you prefer a little browning on your peppers, place on low broil for a minute or two after they are finished cooking.

Warm tortillas in the microwave or in the oven wrapped in foil.

Serve immediately in warm tortillas with any topping you like.
Need more quick dinners?  Who doesn't...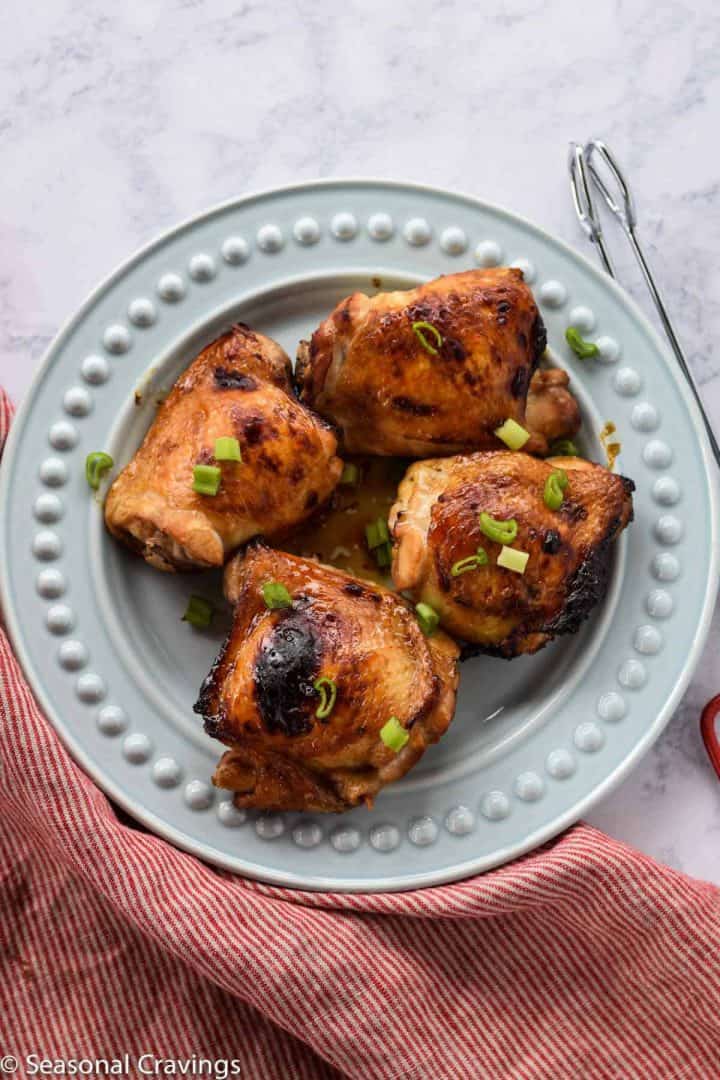 Four Ingredient Soy Glazed Chicken Thighs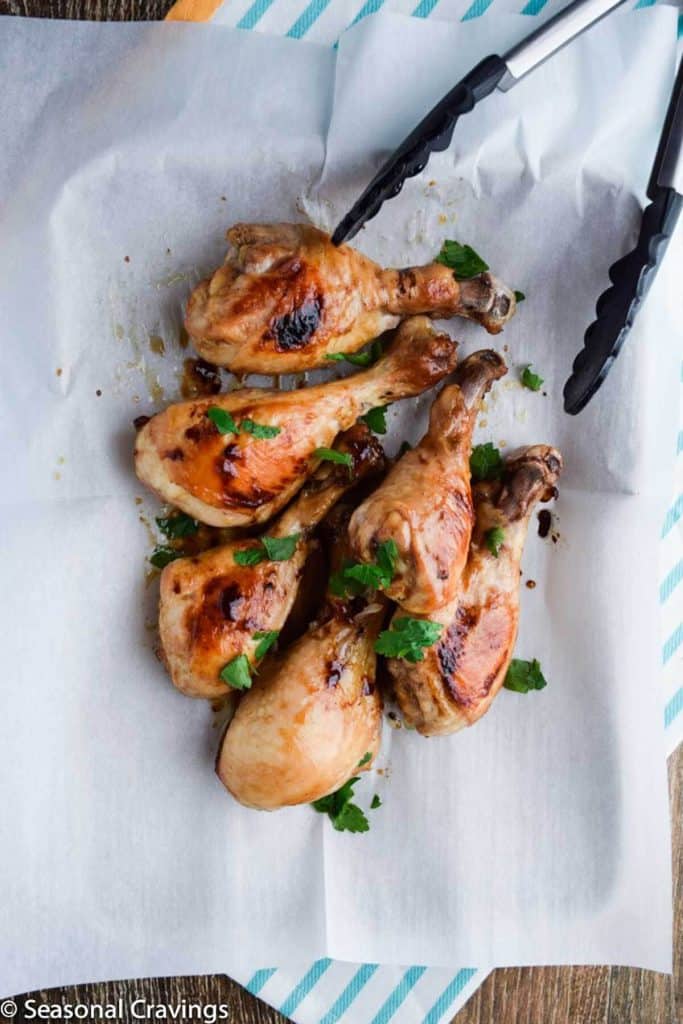 Easiest Five Ingredient Chicken Drumsticks