The new year signals a new beginning. If you're looking to give your year a healthy kickstart, why not incorporate these smoothie recipes into your diet routine? These smoothie recipes are delicious and nutritious so you can enjoy them while nourishing your body. All are gluten free and many are dairy free and vegan.
1. Blueberry Spirulina Smoothie
This yummy Blueberry Spirulina Smoothie is loaded with wholesome goodness and fresh fruit flavor. The spirulina powder gives it that gorgeous blue color. (vegan, gluten free) Get the recipe.
2. Blood Orange, Mango and Turmeric Smoothie
This Blood Orange, Mango, and Turmeric Smoothie is packed with healthy ingredients that will get you started off on the right foot for your day. (gluten-free, whole30, paleo, dairy-free) Get the recipe.
3. Watermelon Peach Smoothie
This Watermelon Peach Smoothie will cool you down on those hot summer days. Fresh, hydrating, and satisfying. (gluten-free, whole30, paleo) Get the recipe.
4. Coffee Banana Oat Smoothie
If you like coffee and chocolate, you are going to love this healthy Coffee Banana Oat Smoothie. It's like drinking a milkshake for breakfast! Healthy, gluten-free, and full of protein to keep you full until lunch.
5. Matcha Smoothie
This Matcha Smoothie is filled with nutritious ingredients you'll want to eat all day. Make it for a quick breakfast or a healthy snack. (gluten-free, vegan, paleo, whole 30) Get the recipe.
6. Mango Carrot Chia Smoothie
Need a healthy boost to your day? Here's your answer: Mango Carrot Chia Smoothie. It's made with fruits and veggies that are good for you, with an added boost of fiber from the chia seeds. (gluten-free, paleo) Get the recipe.
7. Dragonfruit Smoothie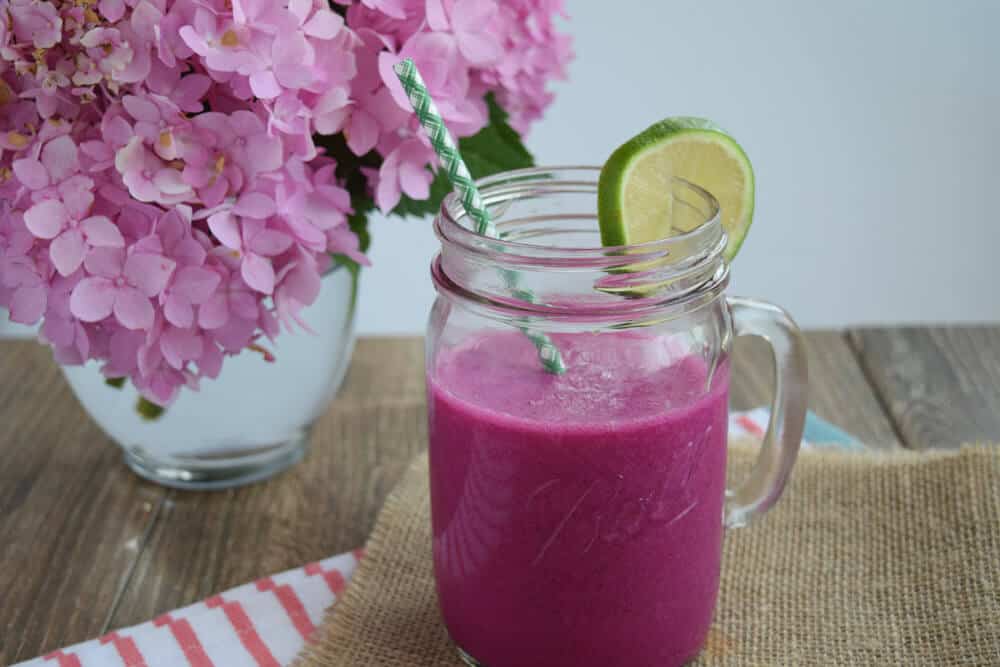 This Dragonfruit Smoothie is healthy and vibrant! It will brighten your morning and keep you charged until lunch. (gluten-free, vegan) Get the recipe.
8. Healthy Mint Chocolate Smoothie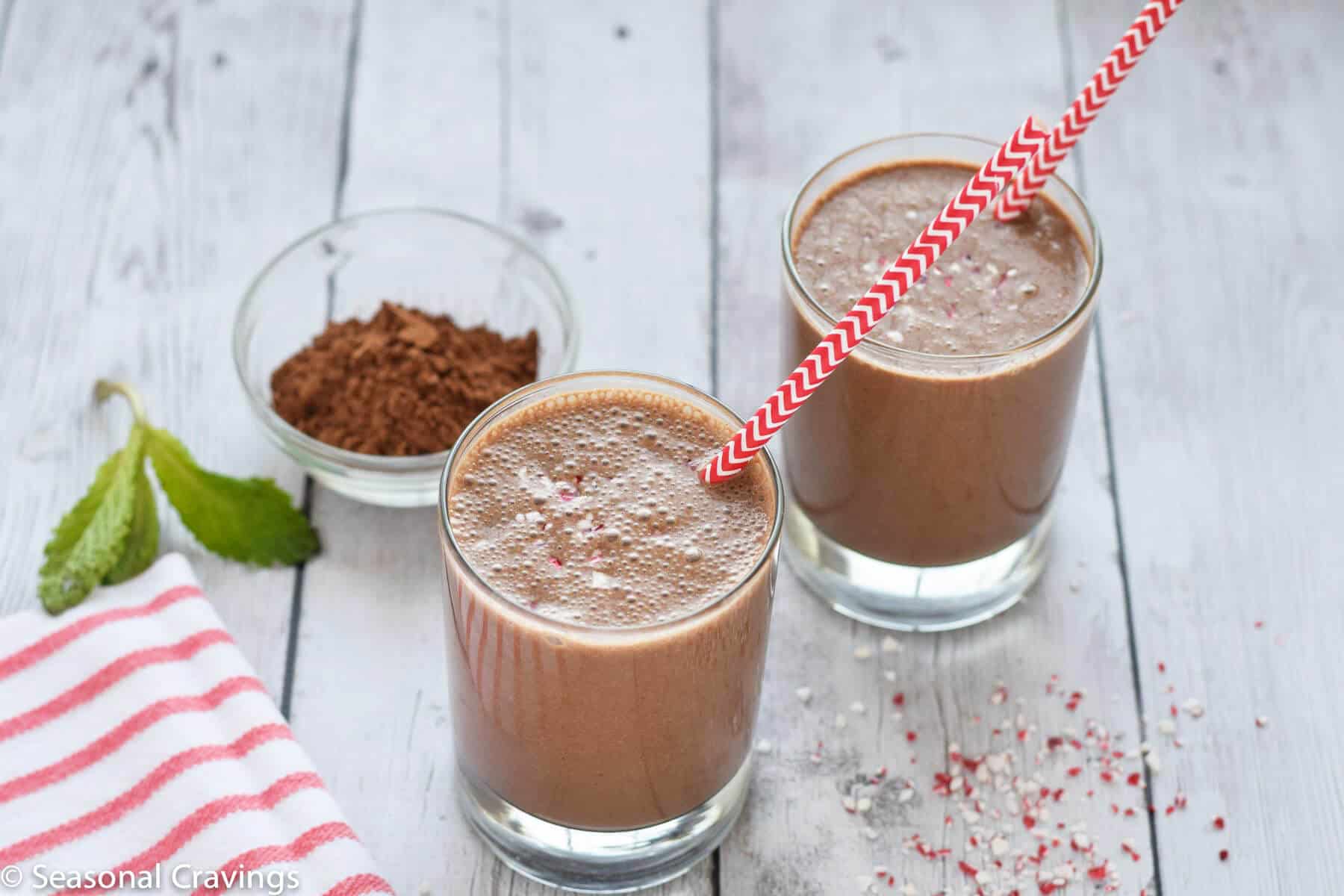 Who says milkshakes can't be healthy? This Healthy Mint Chocolate Smoothie is like dessert for breakfast, yet it's full of protein to power you through the day! (gluten-free) Get the recipe.
9. Blackberry Cobbler Smoothie
It's hard to believe this Blackberry Cobbler Smoothie is good for you. It's antioxidant-rich with blackberries and fiber-full with oats. This smoothie recipe is the best example that you can indulge in without guilt. (gluten-free) Get the recipe.
10. Strawberry Peanut Butter Smoothie
This 5-minute recipe for Strawberry Peanut Butter Smoothie needs to be a part of your healthy breakfast routine. It packs 21 grams of protein, two servings of produce and satisfies all morning long! The combination of fruity strawberries and nutty peanut butter tastes just like a P, B & J so the whole family will love them!
11. Peach Recovery Smoothie
Here is a recipe for a Peach Recovery Smoothie with banana, coconut water and Greek yogurt. Try it for a snack or after a workout as a recovery meal.
12. Healthy Snickers Smoothie
This easy and healthy Snickers Smoothie is rich, creamy, and smooth! This secretly healthy Vegan smoothie is great for breakfast or dessert. It tastes like both soft serve ice cream and a Snickers bar, but it is made with wholesome ingredients. You don't want to miss this!
More From Seasonal Cravings: Insanely Delicious Chocolate Chip Cookies
Who doesn't love chocolate chip cookies? They're a classic dessert that never goes out of style. But with so many recipes out there, it can be overwhelming to find the perfect one. If you're a cookie lover, you're in luck. We've compiled a list of the 42 best chocolate chip cookie recipes out there. From classic recipes to unique twists, this collection has something for everyone. So grab a glass of milk and get ready to indulge in some delicious treats. Get the Recipes Here.
Going Bananas: 30 Recipes to Make the Most of Your Ripe Bunch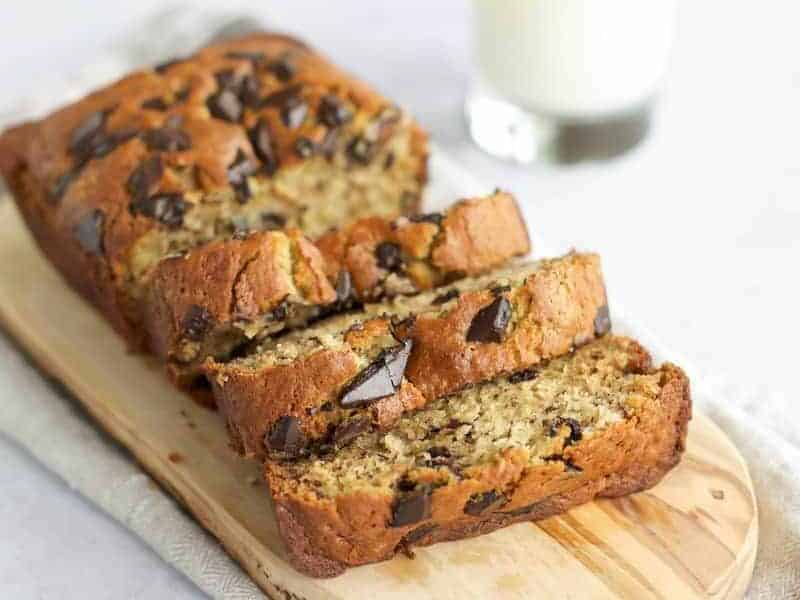 You might wonder what to do with those brown, spotty bananas sitting on your counter, but fear not! Overripe bananas are not only great for baking, but they are also packed with nutrients and natural sweetness. These recipes are delicious and nutritious, making them the perfect way to use those bananas while also providing your body with healthy fuel. So let's dive in and discover some new and exciting ways to enjoy overripe bananas! Get the Recipes Here.
Fuel Your Morning with 26 High-Protein Breakfasts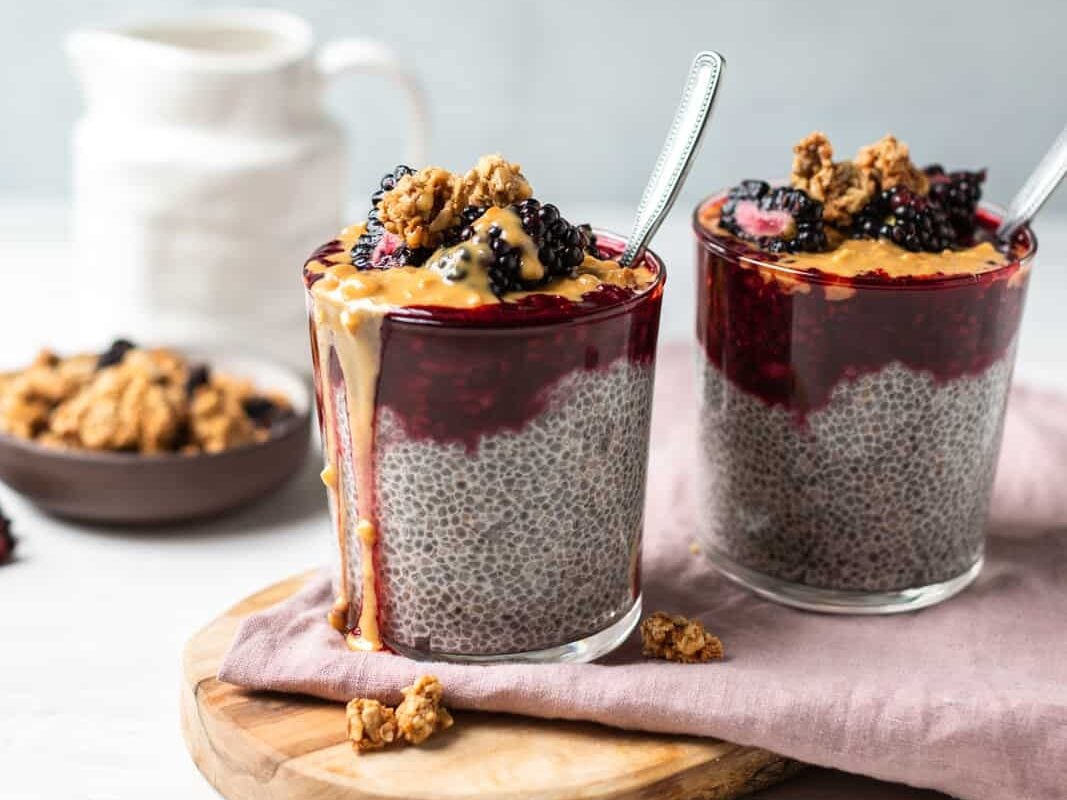 Are you tired of the same old breakfast routine? Do you struggle to find filling meals that will give you the energy you need to start your day? Look no further! We've compiled a list of 26 high-protein breakfasts that are delicious and easy to make. Get the Recipes Here.