It's that time of year again for all the delicious seasonal berries. From blueberries and blackberries to raspberries, I have all the recipes you will need to fulfill that craving and use up those fresh berries. I even included a donut recipe that uses raspberries in the frosting. Enjoy!
Loaded Blueberry Oatmeal
These wholesome Loaded Blueberry Oatmeal make for the perfect way to satisfy your sweet tooth and start the day off right. Made simply with oatmeal, blueberries, and ALL the toppings—you won't be able to get enough!
Blueberry Pancakes
Craving a hearty breakfast? Try these Paleo Blueberry Pancakes made with coconut flour. They are full of protein with four eggs and will keep you full until lunch.
Lemon Blueberry Cake
Gluten Free Lemon Blueberry Cake is a deliciously light and subtly sweet treat with juicy blueberries in every bite. Coated with sumptuous cream cheese frosting, this cake is moist, soft, and perfect for holidays, weekends, or just because.
Blueberry Spirulina Smoothie
This gorgeous Blueberry Spirulina Smoothie is loaded with wholesome goodness and fresh fruit flavor. The spirulina powder gives it that gorgeous blue color.
Quinoa Salad with Spinach and Berries
This Quinoa Salad with Spinach and Berries is always a hit with everyone who tries it. It's healthy, light and refreshing with sweetness and crunch. It's full of antioxidants and gluten-free too.
Blackberry Banana Bread
Try this Gluten Free Blackberry Banana Bread for a moist and delicious snack or breakfast. It's sweet, indulgent and so easy to make.
Blackberry Vodka Cocktail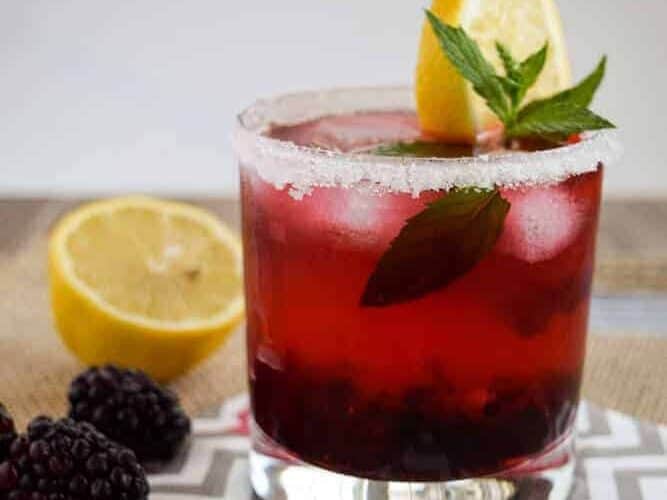 This Blackberry Vodka Cocktail is a sweet and refreshing drink that's great to enjoy as a summer treat or to serve at your next cocktail party. It combines blackberries, refreshing mint, tangy lime, vodka, and fizzy soda water into an easy summertime beverage.
Blackberry Chia Pudding with Peanut Butter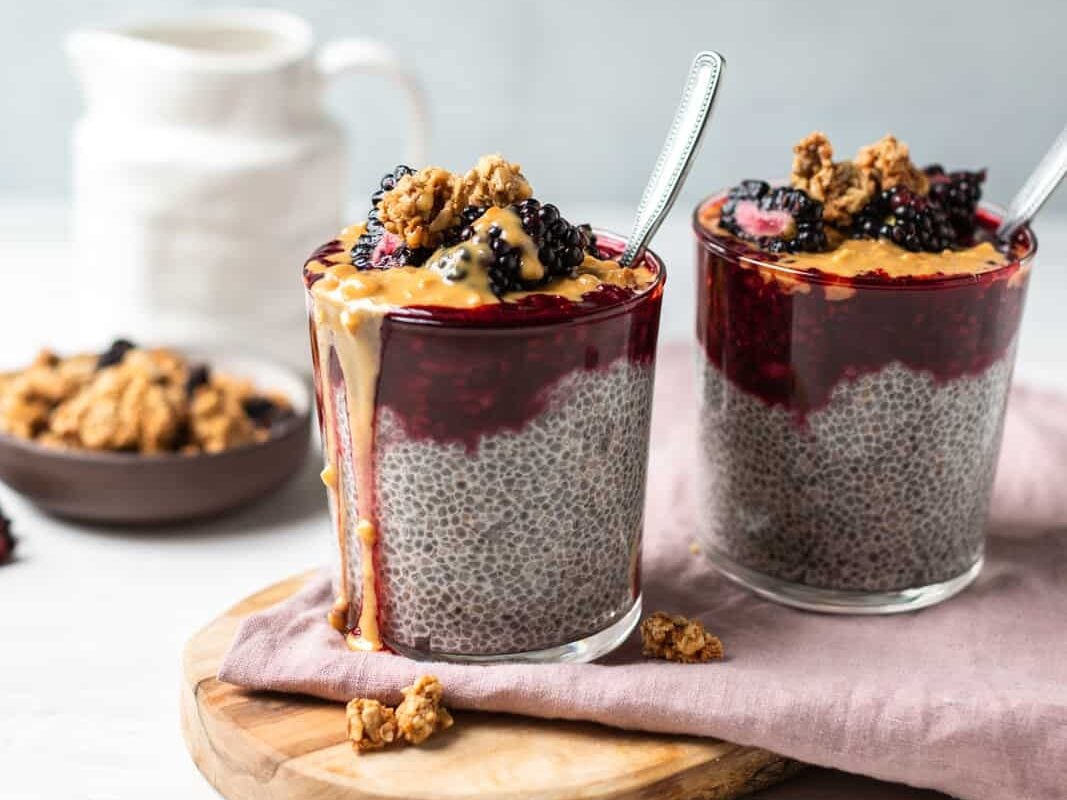 The best Blackberry Chia Pudding loaded up with peanut butter, blackberries and granola for some crunch.
Blackberry Cobbler Smoothie
It's hard to believe this Blackberry Cobbler Smoothie is good for you. It's antioxidant rich with blackberries and fiber-full with oats. Dessert for breakfast?
Quinoa Yogurt Parfait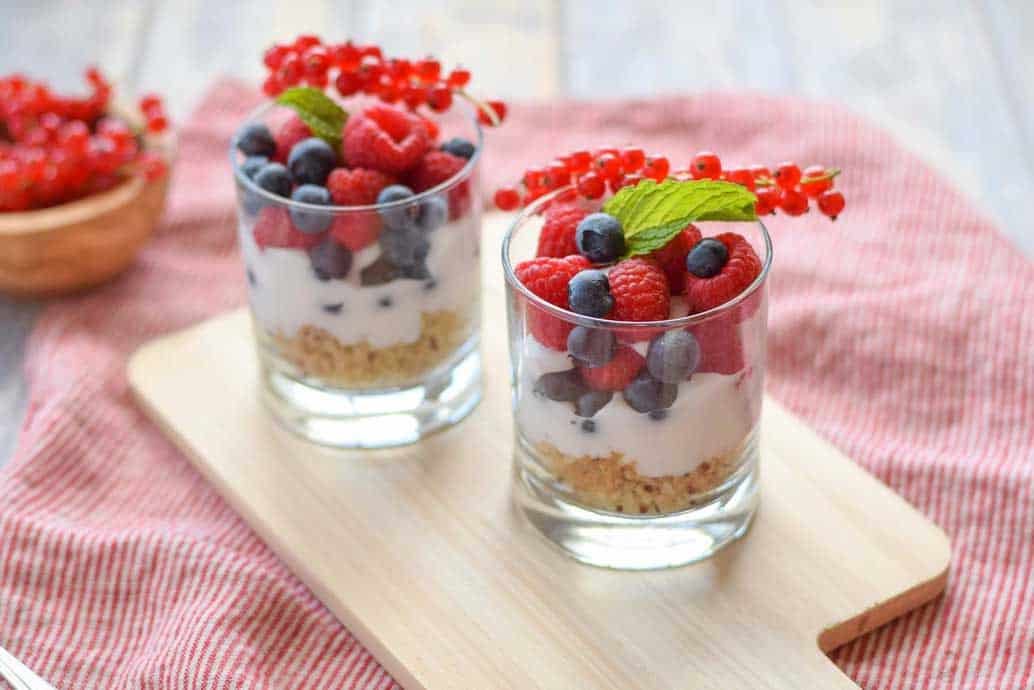 Getting tired of the same old breakfast? How about a Quinoa Yogurt Parfait? It's full of seasonal berries, coconut yogurt, and high-protein quinoa. Add a drizzle of maple syrup for some extra sweetness.
Berry Peach Smoothie Bowl
This simple Berry Peach Smoothie Bowl will get your day started right! It's sweet, creamy and full of good for you fruits. Hello, summer in a bowl.
Raspberry Smoothie Bowl
This seasonal Raspberry Smoothie Bowl will get you in the mood for spring with its bright pops of color and light flavors. Top it with granola and fresh berries, and you are set for the day!
Kiwi and Raspberry Chia Pudding
Kiwi and Raspberry Chia Pudding is naturally sweet and creamy. Make it ahead and keep it in the fridge for a quick and healthy snack anytime.
Baked Brie with Cranberry Raspberry Sauce
The perfect appetizer for all your parties, this Baked Brie is covered in Cranberry Raspberry Sauce that is sweet and tart.
Peanut Butter and Preserves Breakfast Quinoa
Win your mother's heart on Mother's Day with this delicious Peanut Butter and Preserves Breakfast Quinoa. It's hearty, sweet and full of protein to keep her energy up for the day.
Green Smoothie Bowl
Get your daily dose of fruits and veggies with this Green Smoothie Bowl. It's packed with wholesome kale, berries, and protein-filled Greek yogurt. Top with all the seasonal fruits and you are good to go!
Gluten Free Vanilla Baked Donuts
Gluten Free Vanilla Baked Donuts are deliciously soft, light, and coated with a refreshingly sweet raspberry glaze. They are a perfect treat for someone special or simply surprise your kiddos with a festive after school snack. Boasting a fluffy vanilla cake-like texture, you'll be surprised that these treats are gluten-free and dairy-free.