This is one of the easiest ways to prepare chicken. Four Ingredient Soy Glazed Chicken Thighs are flavorful, gluten-free and easy to prepare on a weeknight.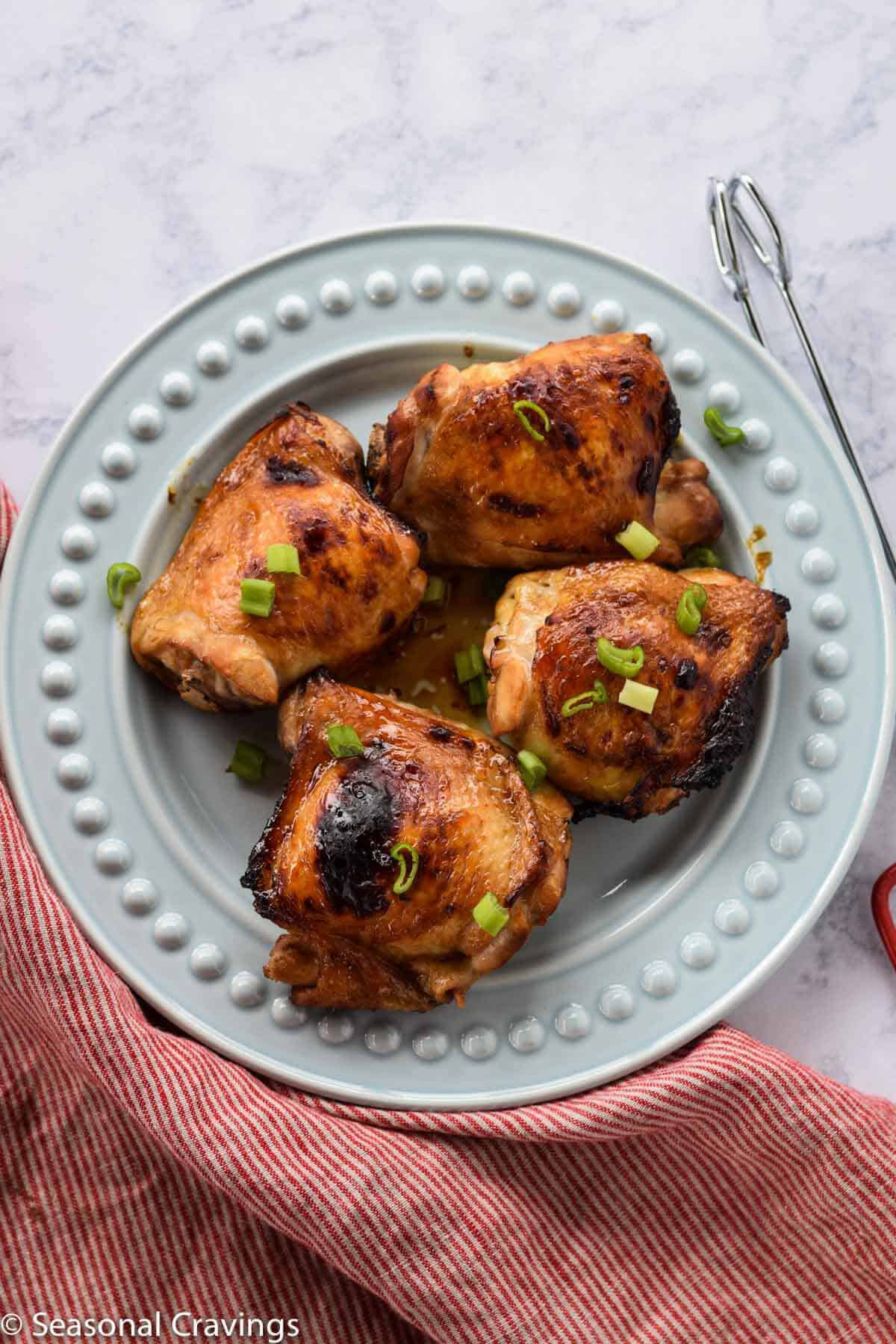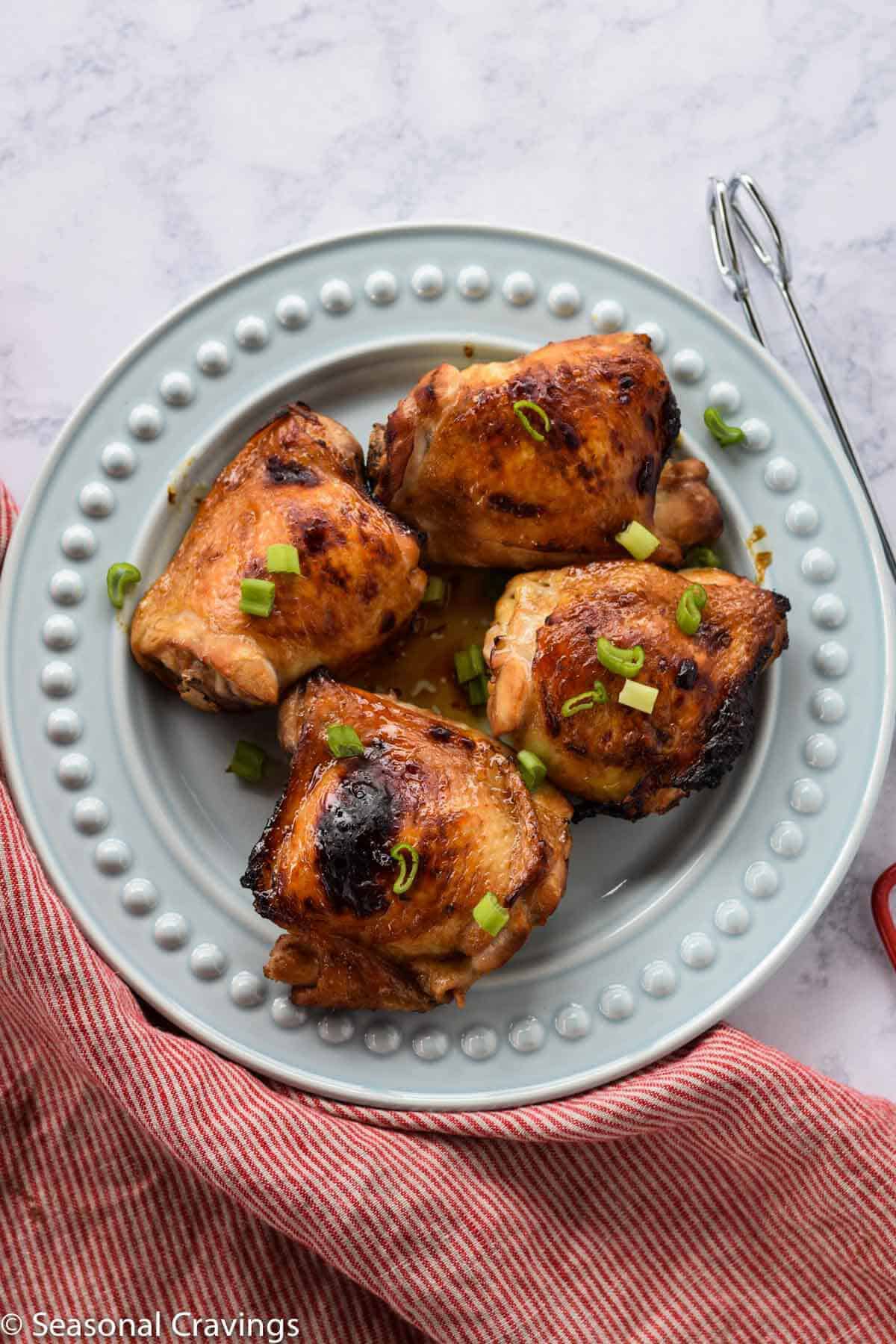 Hope your Mother's Day is all you hoped it would be...
breakfast in bed
no kid fighting
no laundry
no meals to cook
sweet heartfelt cards from each and every family member
no puppies peeing on the floor
no boys peeing on the seat
take a shower without being asked
feed the dog without being asked
did I mention no kid fighting?
Dream on! Actually, we are an hour into Mother's Day and I'm writing this from bed while my boys make scrambled eggs, bacon and fruit salad. Woo hoo! I could get used to this.
What's your favorite part of Mother's Day? Mine is always the cards. I love it when they make them by hand and write me a sweet note thanking me for everything I do. If I don't tear up, they aren't heartfelt enough. I am pretty upfront about this...I start a few weeks ahead and tell them they'd better start working on their cards. No disappointment here. After all, why punish them for not giving you what you want when you didn't tell them what you wanted?
I sure hope my family appreciates this frank approach. I went so far as to order my own Mother's Day gifts. ? Tory Burch shoes anyone?
Seeing that it's Mother's Day and all, you guys need an easy recipe your kiddos can whip up for you. How about these Four Ingredient Soy Glazed Chicken Thighs? They are just the right amount of sticky and sweet. Get your napkins ready for these babies.
You can whip up this marinade using pantry staples in just a few minutes. I marinated it overnight which does take a bit of forethought but an hour is enough to infuse the chicken with flavor. Use this same marinade on chicken legs, bone-in breasts, salmon, scallops or any white fish. It's so versatile! It also tastes great on green beans or broccoli so throw those on the side and dose them in any leftover cooked sauce.
Happy Mother's Day to all you hard-working moms out there. I hope your day is filled with appreciation. After all, isn't that all we want?
Ingredients
4

chicken thighs

skin on

3

garlic cloves

diced

¼

cup

fresh lime juice

about 2 limes

¼

cup

tamari or regular soy sauce

gluten free soy sauce

2-3

tablespoon

honey
Instructions
Whisk together all ingredients and pour into a Ziploc bag.

Add chicken thighs and let marinate at least an hour and up to overnight.

Preheat oven to 450°.

Line a sheet pan with foil and place chicken on skin side down.

Cook for 15 minutes, then flip the chicken over.

Cook for another 15-20 minutes or until chicken in cooked through and browned.

Pour pan drippings over chicken and serve immediately.
Recipe adapted from Bon Appetit