These 50 Easy Gluten Free Chicken Dinner Recipes will make your week so much easier. Life is super busy these days, so having a bunch of easy dinner recipes at the ready makes sense. These are my favorite go-to gluten-free easy dinner recipes that I have used over and over, and that my family enjoys.
Most are made in under 30 minutes with pantry staples.
Dinner comes every single day, but often I'm not prepared. When I have a smooth week where I plan my meals and have all ingredients ready when needed, I feel so on it. It's powerful, but that doesn't always happen.
I've got you covered with Instant Pot, Slow Cooker, Five Ingredient meals, and everything in between. When all else fails, make quesadillas, breakfast for dinner, or open a can of soup and make a tossed salad. We got this!
If you are new to the gluten free diet I have plenty of resources for you to read so you can get started on your new health plan.
Whether you have celiac disease or non-celiac gluten sensitivity or intolerance, I've got you covered. Gluten-containing grains can sneak their way into sauces, marinades, and salad dressings which can make dinner time stressful.
Here are some guides to help you answer questions you may have about avoiding gluten-containing grains and following a gluten-free lifestyle.
Gluten Free Chicken Recipes
Easy Instant Pot Chicken Recipes
I love using the Instant Pot during the week for one reason - it's so fast! This electric pressure cooker can drastically cut down cooking time but it still can be used to cook meat and make it fall off the bone tender.
I haven't used my slow cooker in over a year because I get the same result from my Instant Pot. This high-pressure cooker is a must-have for busy families.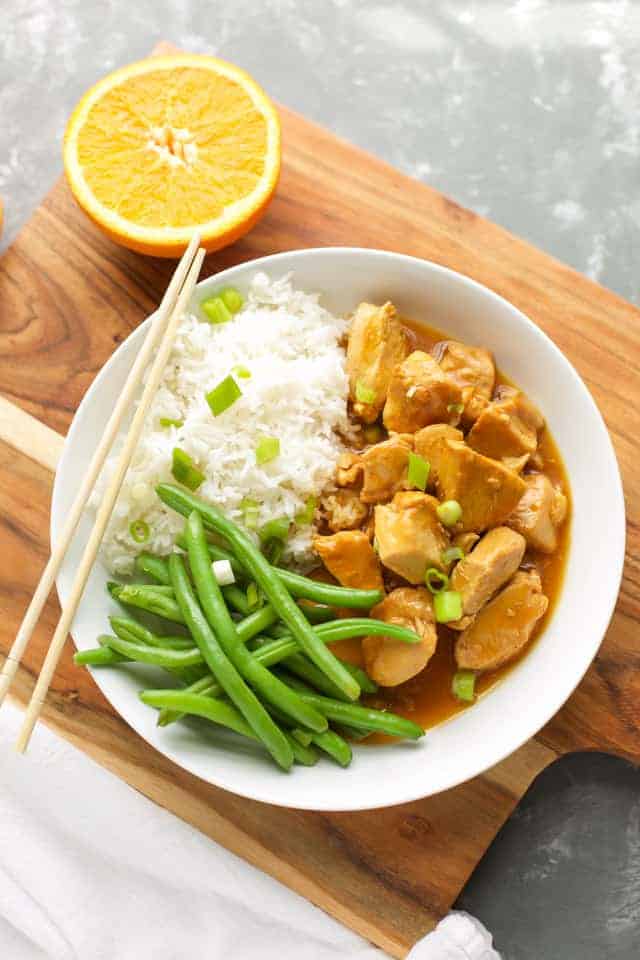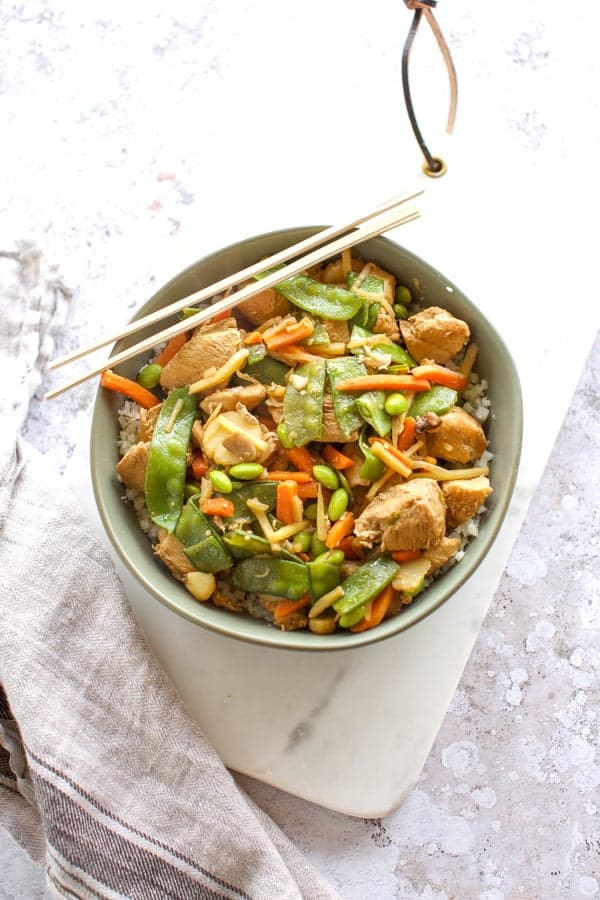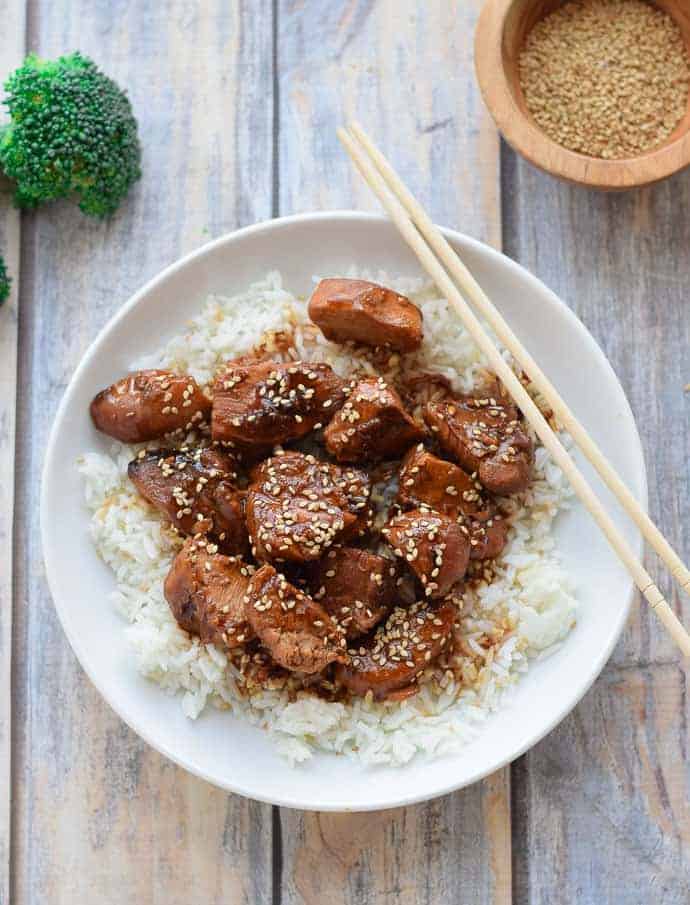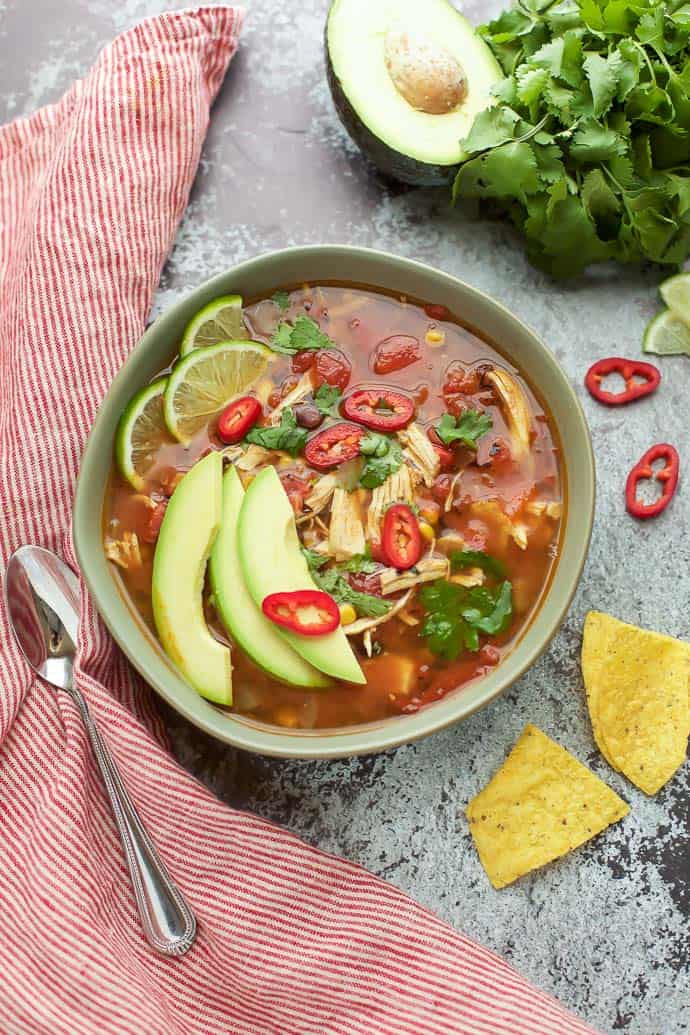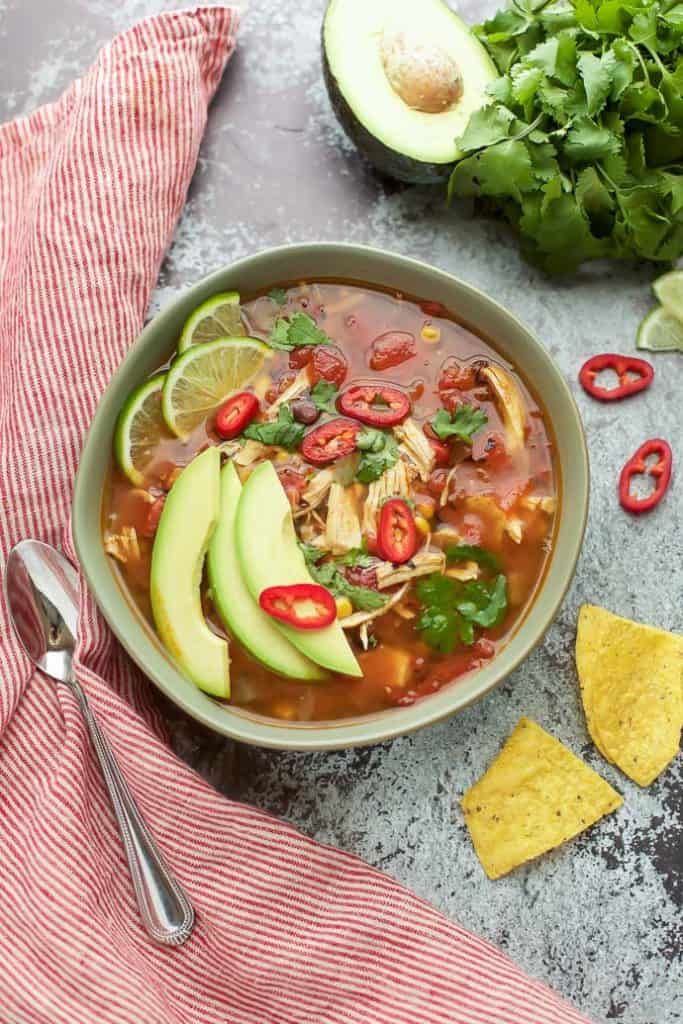 Instant Pot Chicken Tortilla Soup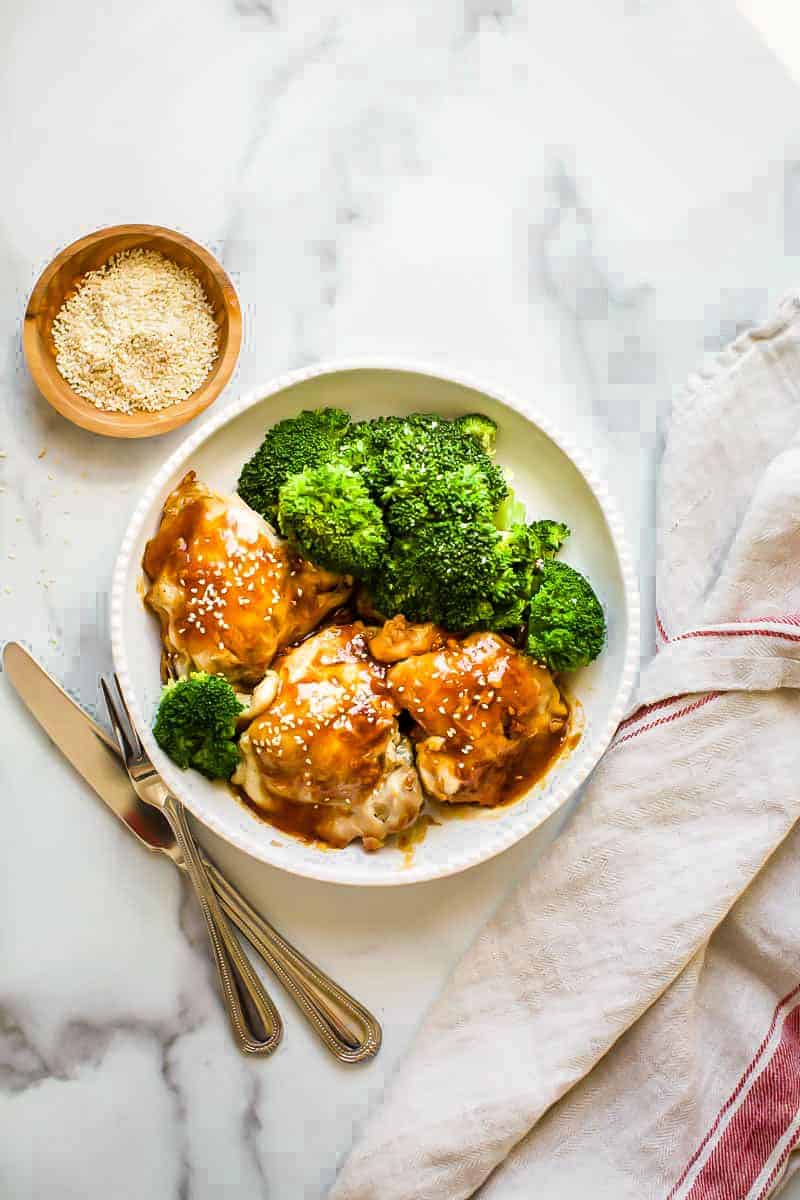 Easy Sheet Pan Chicken Dinners
Sheet Pan dinners are another great way to fast get dinner on the table. Often you can add the meat and sides to the same pan and cut down on how many pans you use. The only downside is sometimes the meat steams a bit and does not get brown like in a pan on the stove.
I will accept this because I am always busy and in a hurry making dinner. I don't always have time to babysit meat sauteing on the stove but I always have time to throw it all together onto a sheet pan.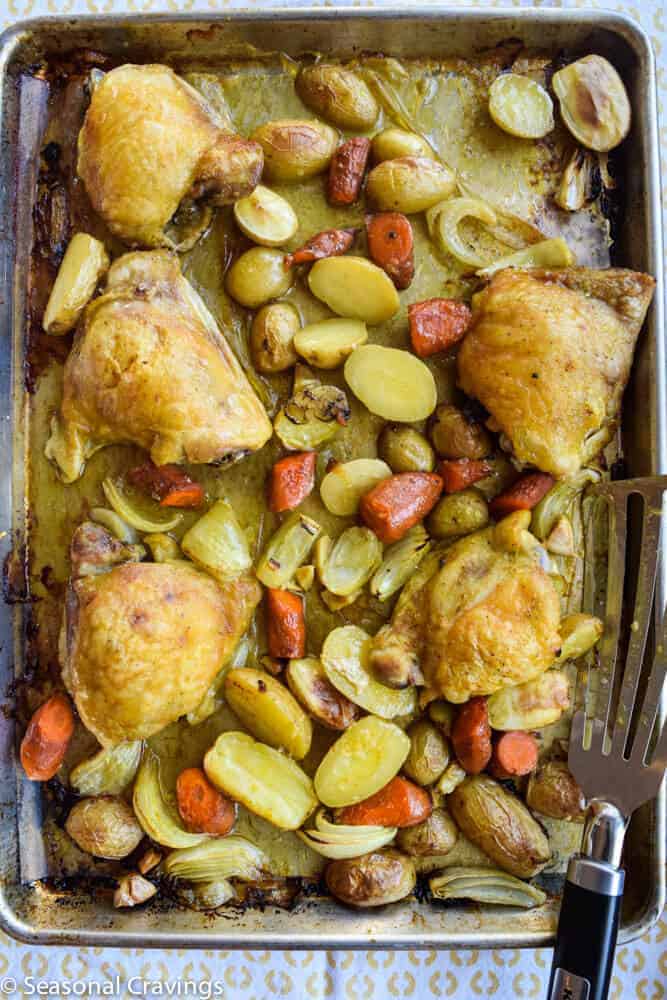 Sheet Pan Chicken with Turmeric
Sheet Pan Jerk Chicken with Pineapple
Sheet Pan Chicken and Brussels Sprouts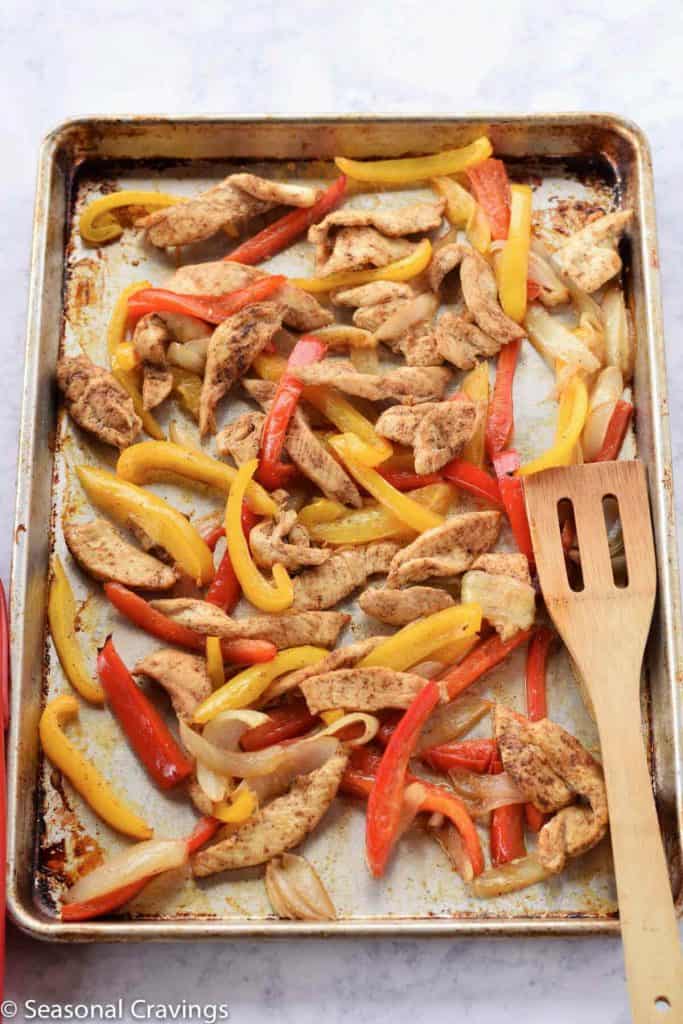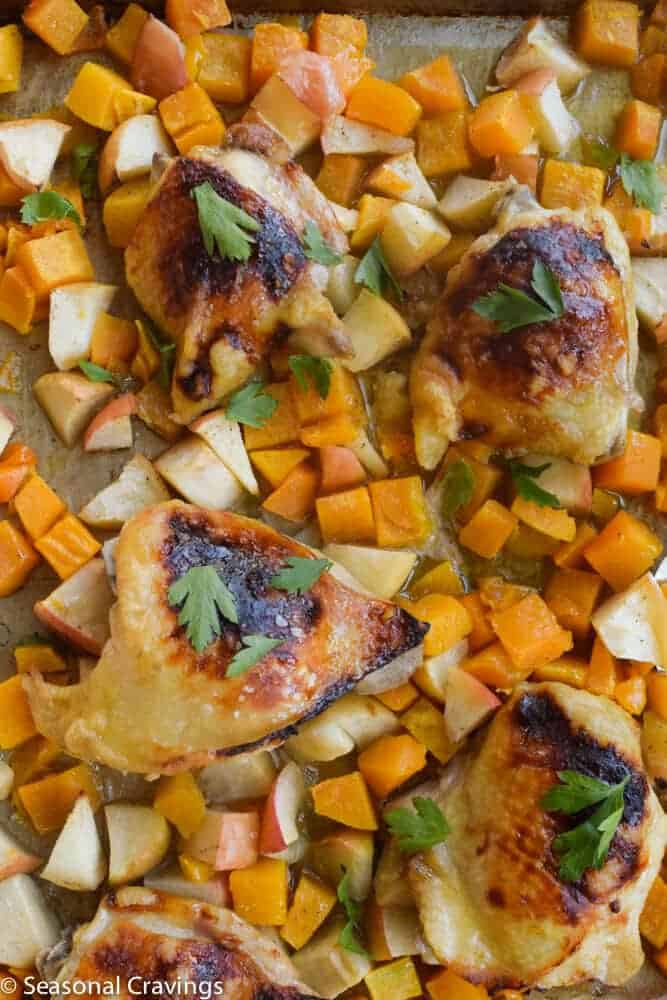 Sheet Pan Chicken with Butternut Squash
Asian Style Gluten Free Chicken Recipes
Sometimes we crave take-out but want to try to recreate it at home. It can be difficult to find gluten-free Asian take out, so I've got something here for everyone in the family. From stir-fries to chicken lettuce wraps, you guys can put away the take-out menus and get delicious meals on the table fast.
Thai Basil Chicken with Rice Noodles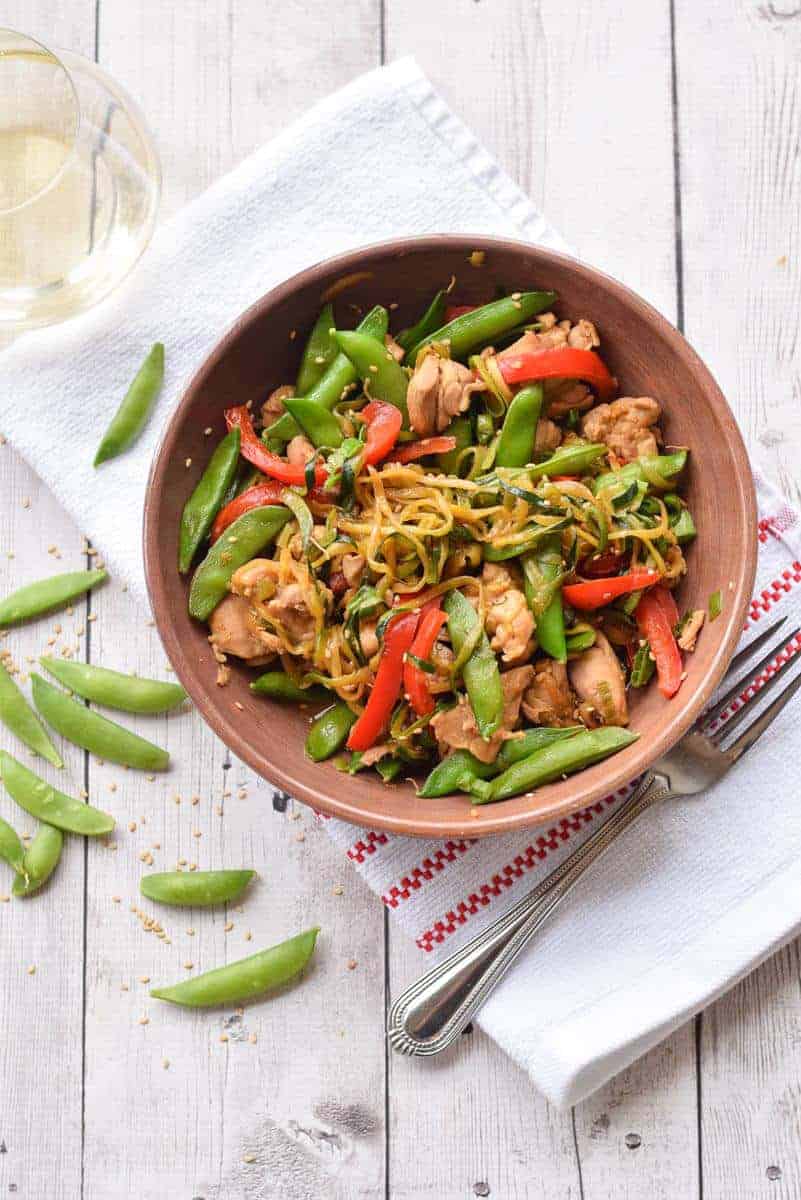 Zucchini Noodle Stir Fry with Chicken
Chinese Five Spice Chicken Bowl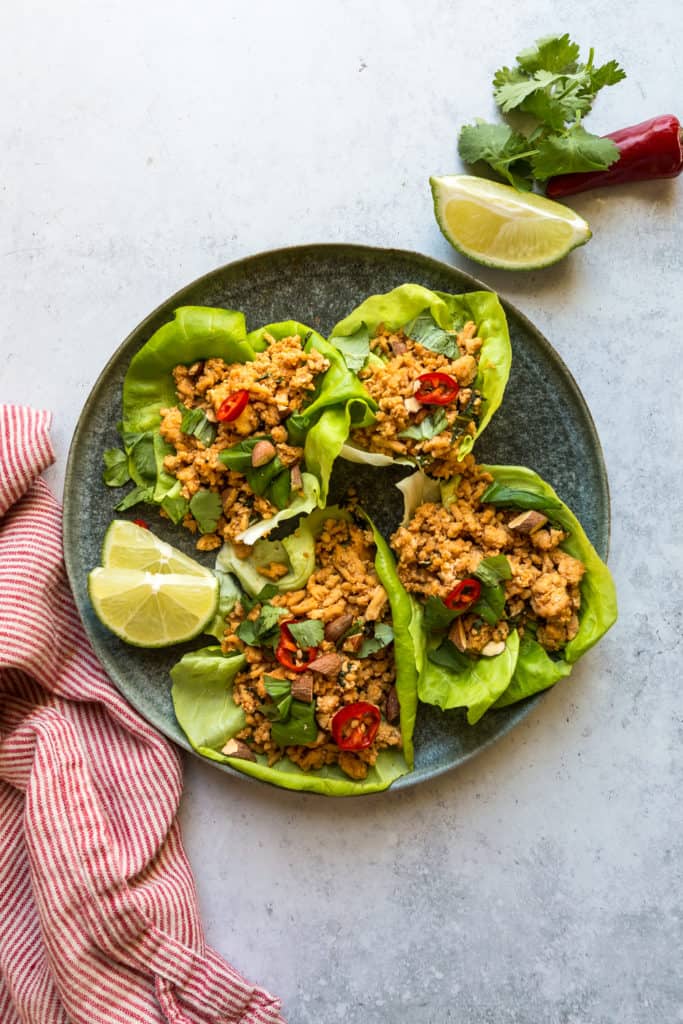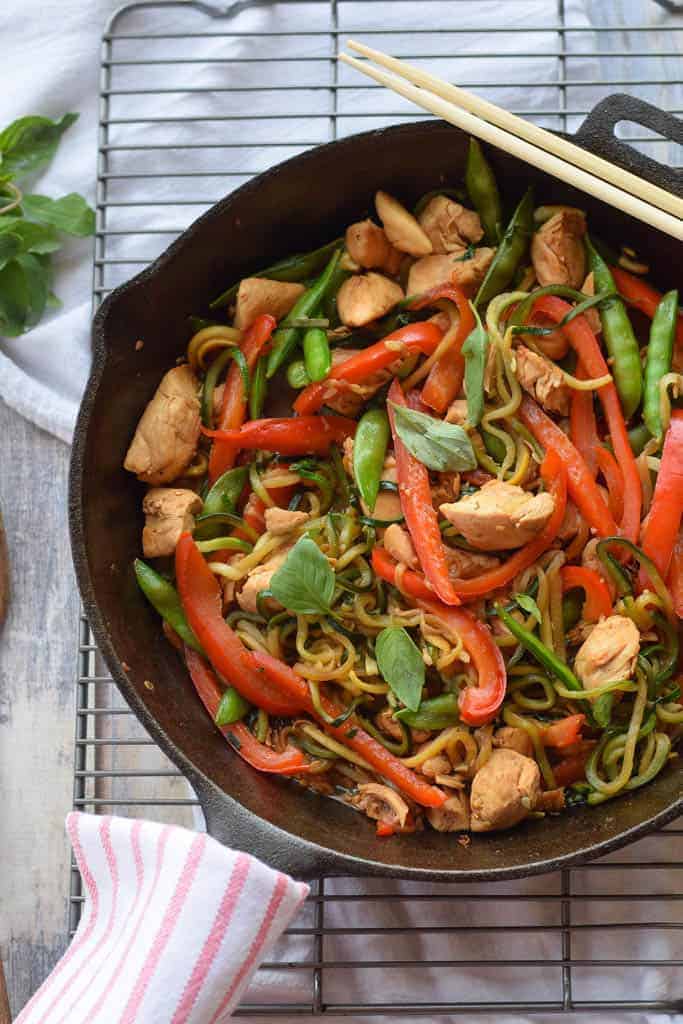 Chicken Thai Basil with Zucchini Noodles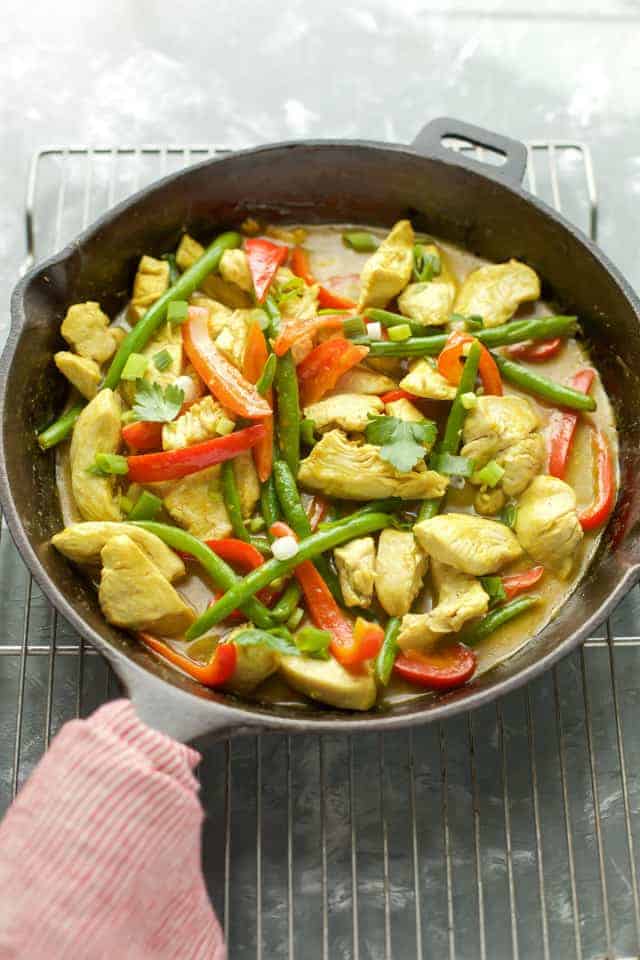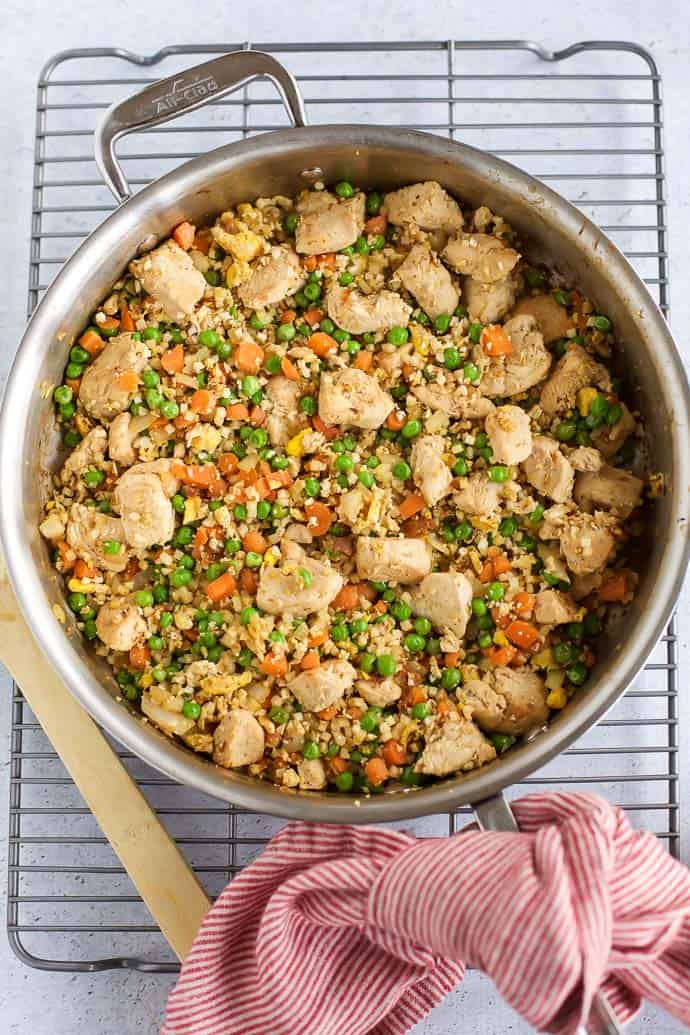 Chicken Fried Cauliflower Rice
More Easy Gluten Free Chicken Recipes
Need some new inspiration? Tired of making the same old chicken recipes every week?
I get that, and I hope you'll find a new, easy, family favorite here in this collection of gluten free chicken recipes.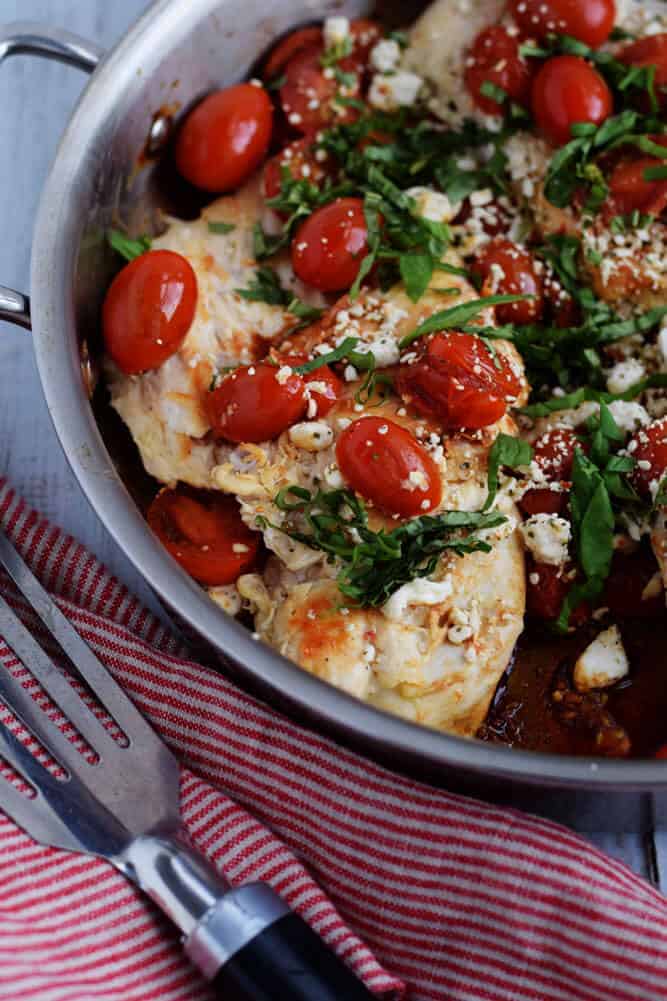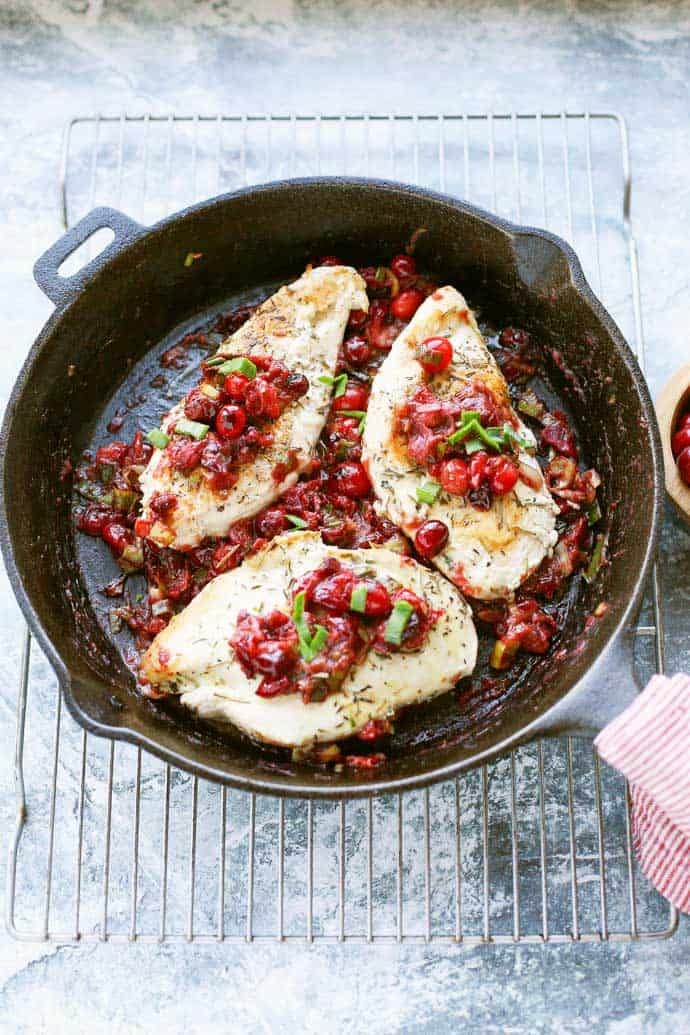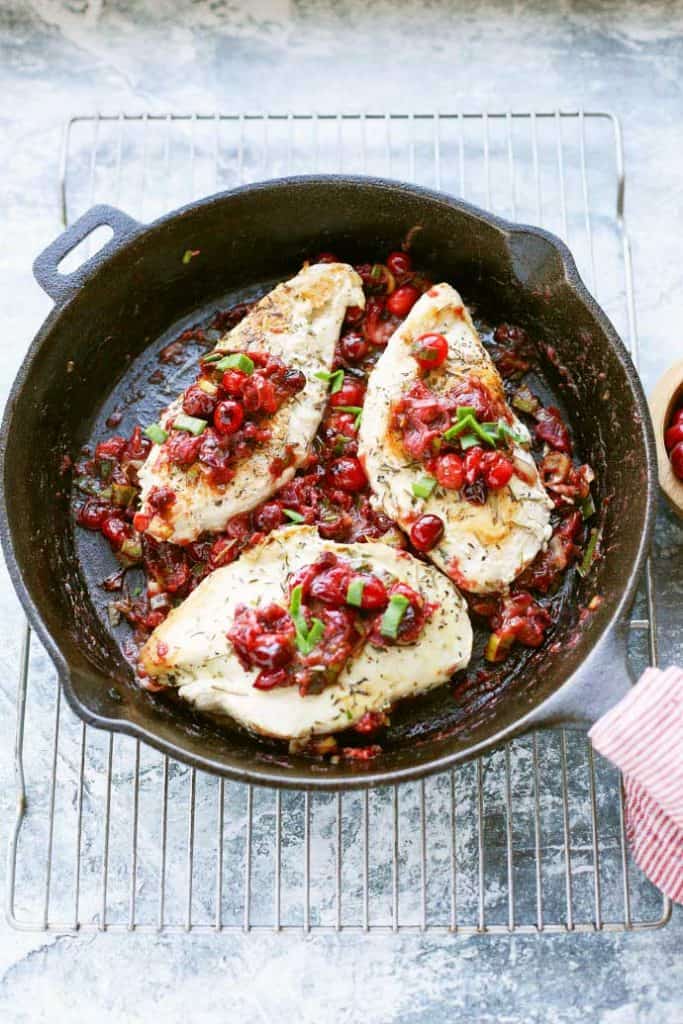 Skillet Cranberry Leek Chicken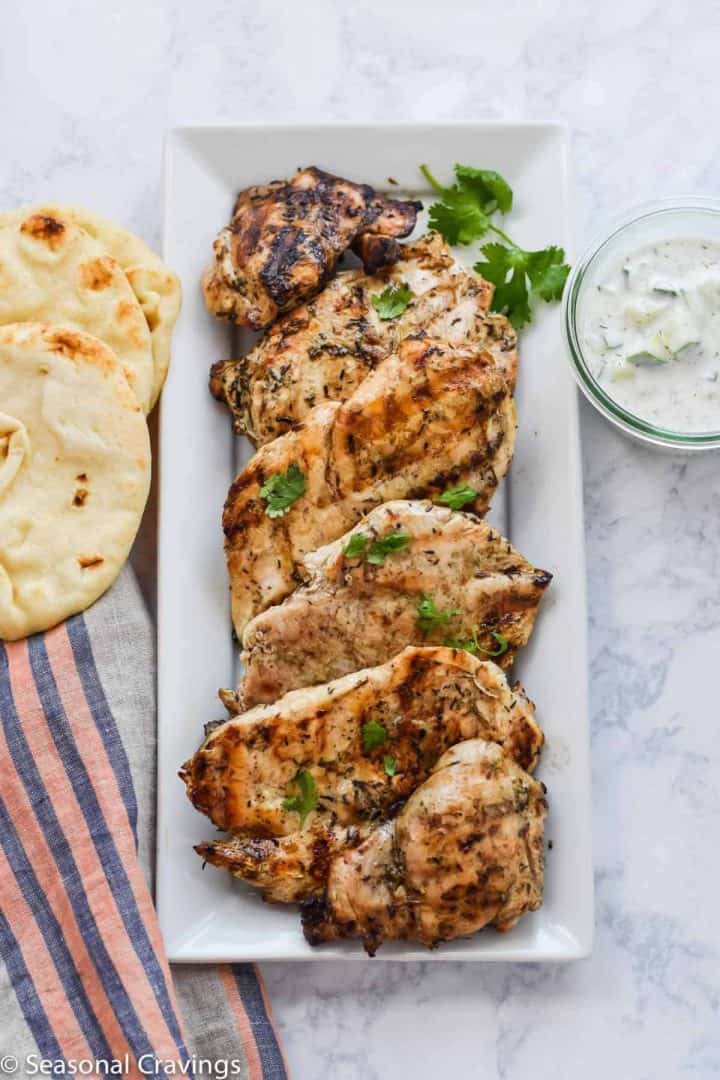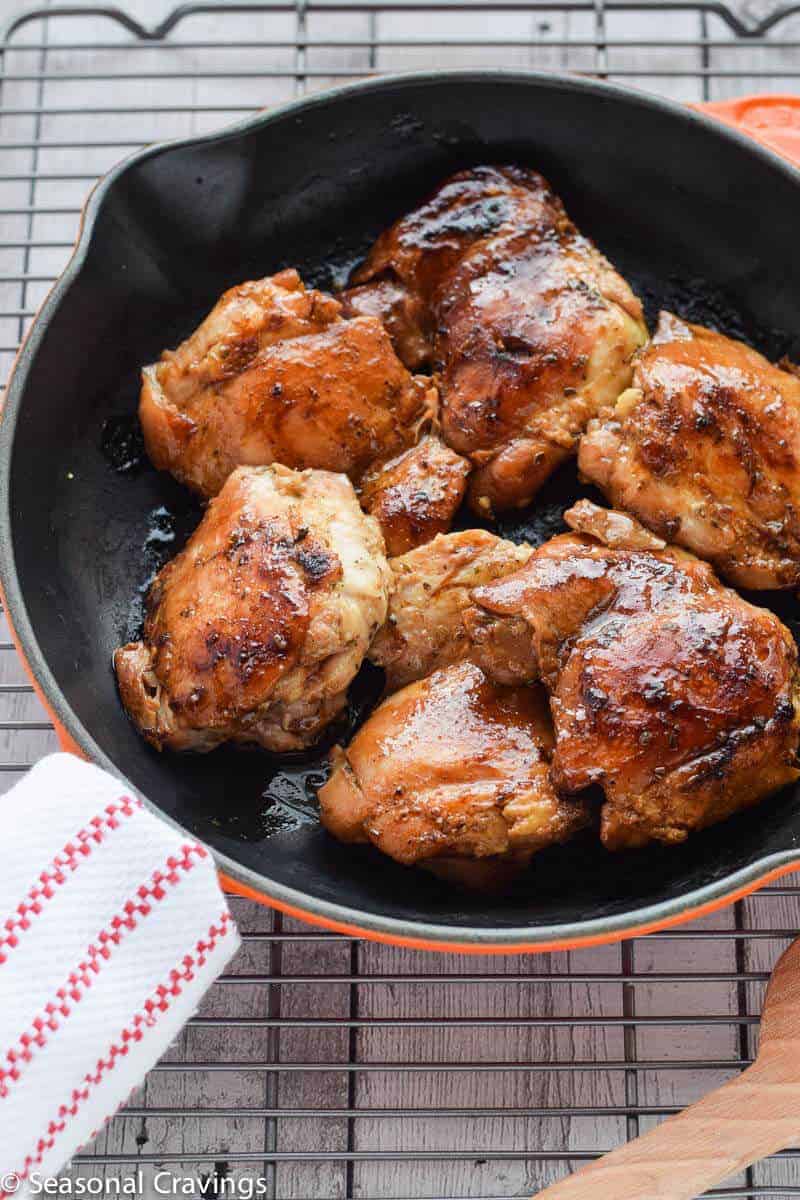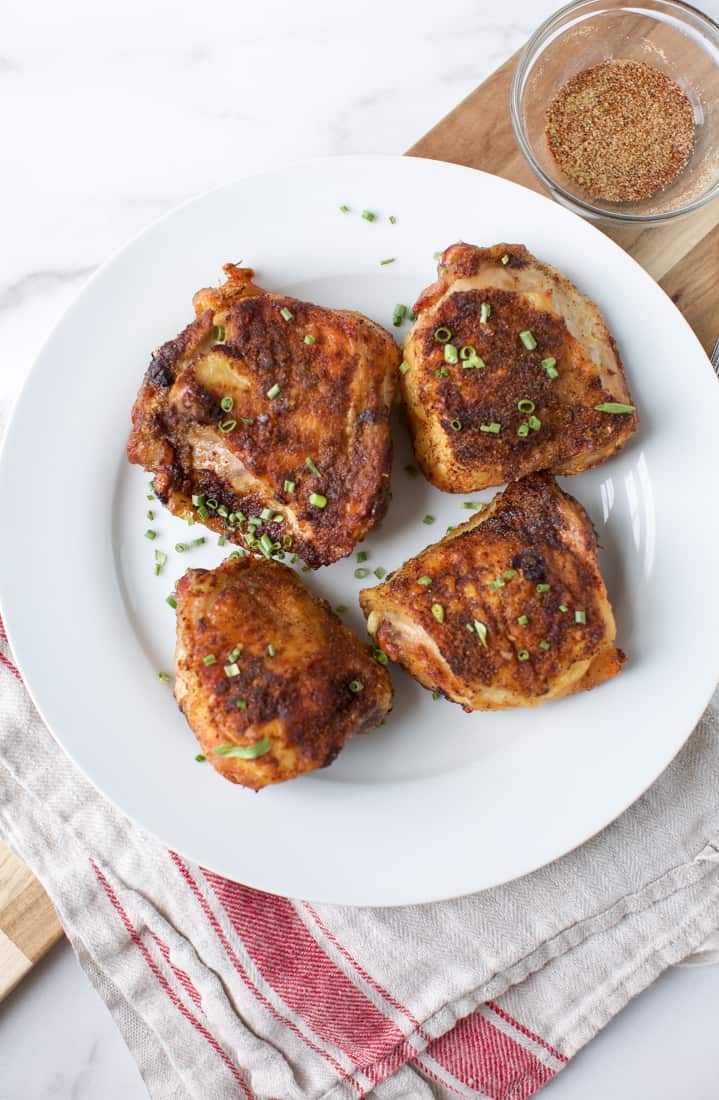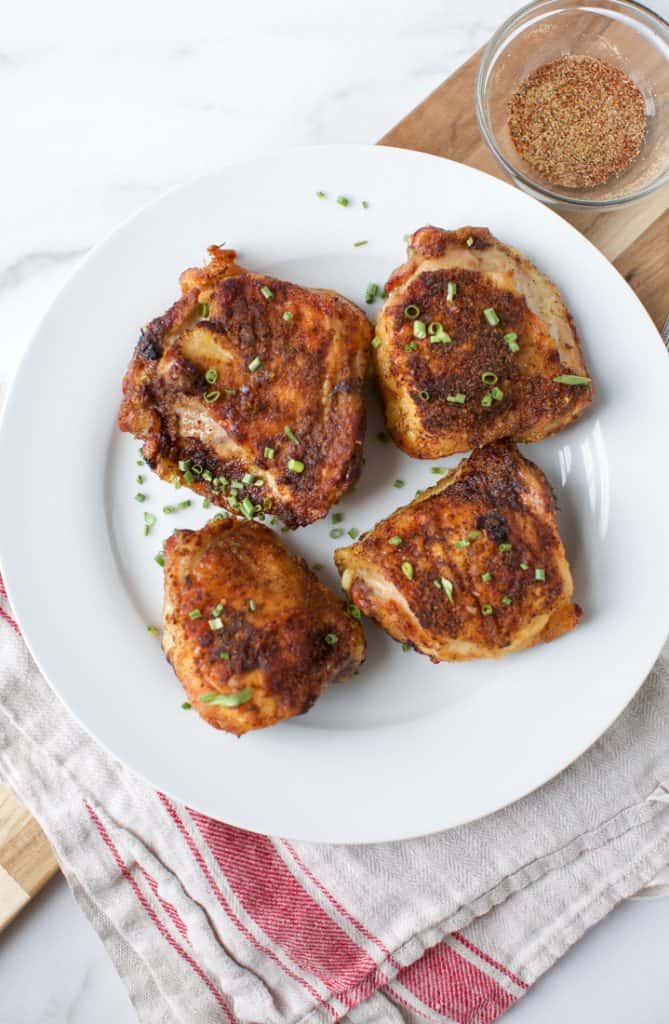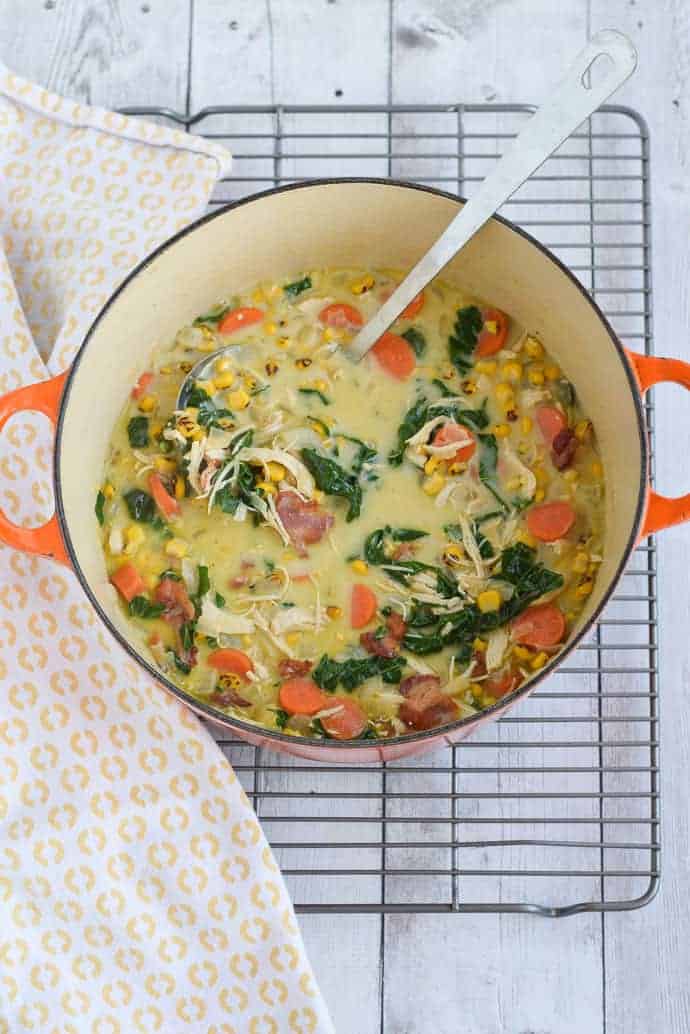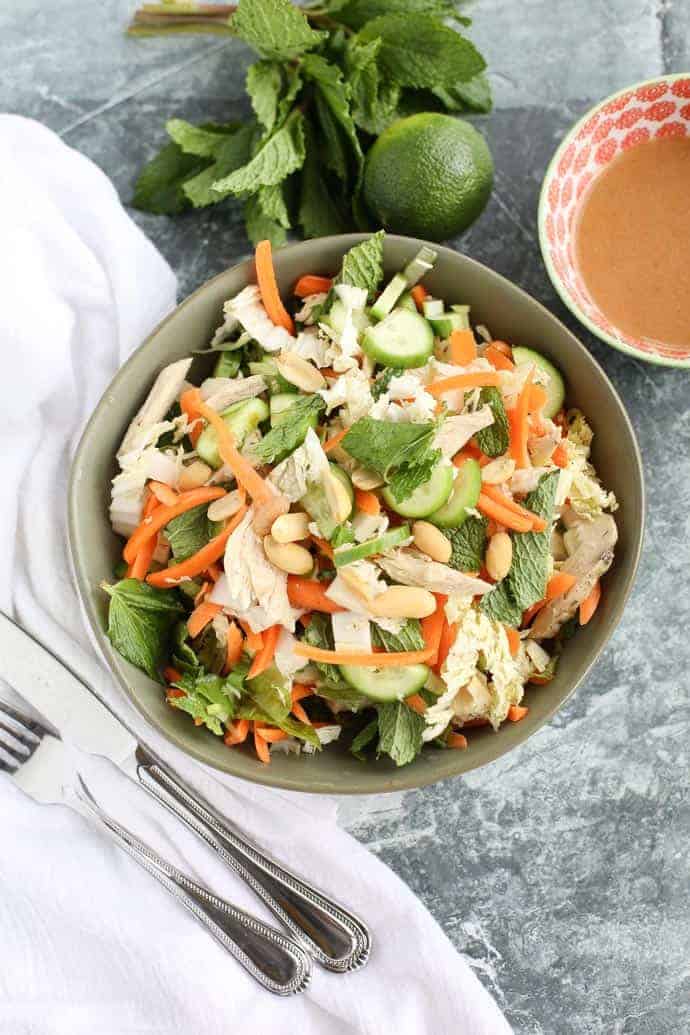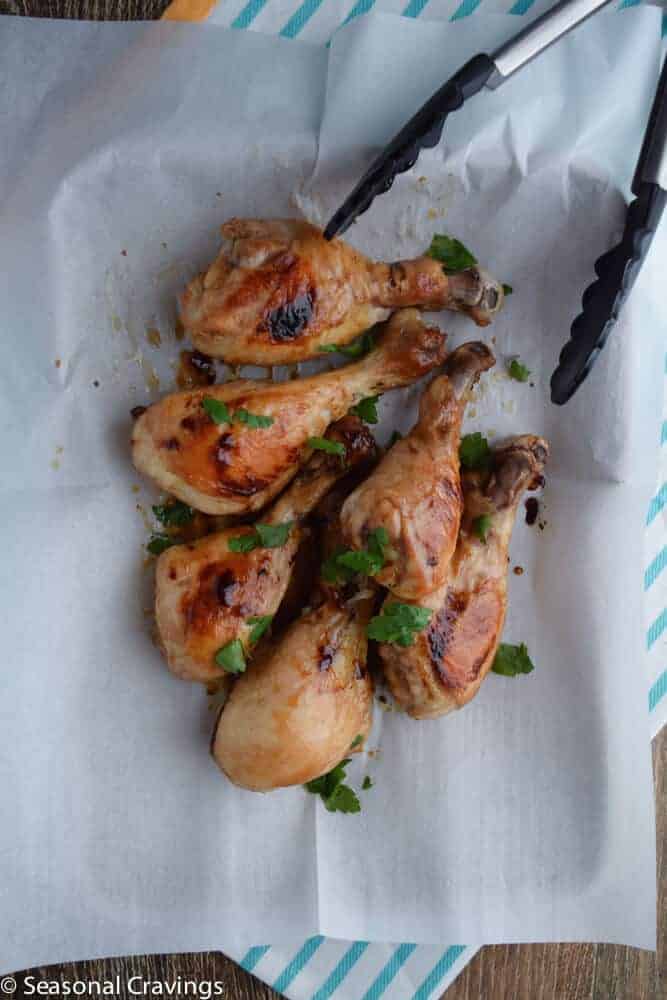 Easiest Five Ingredient Chicken Drumsticks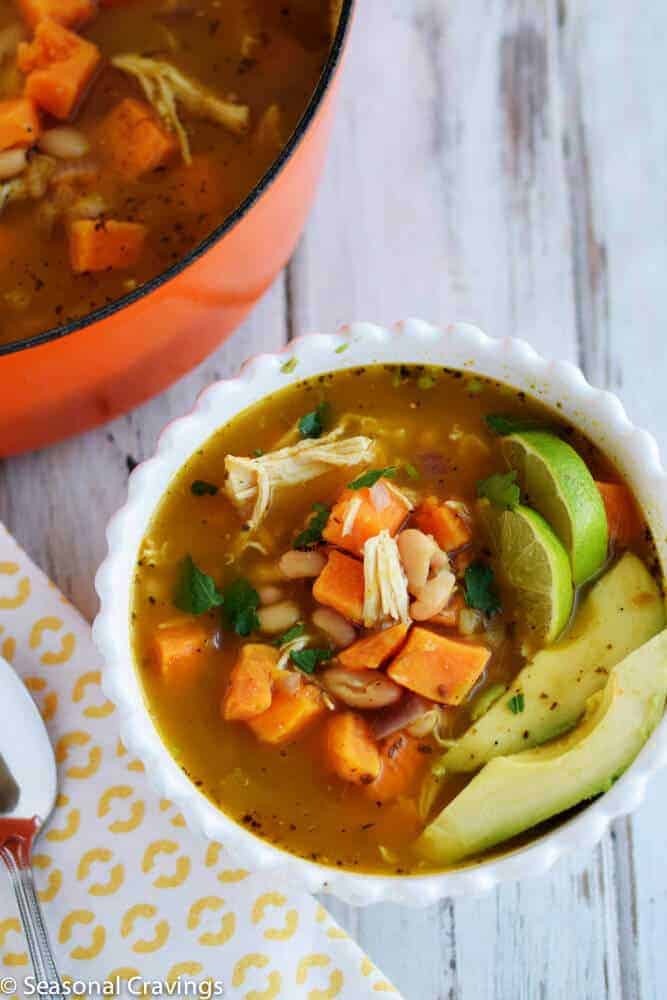 White Chicken Chili with Sweet Potatoes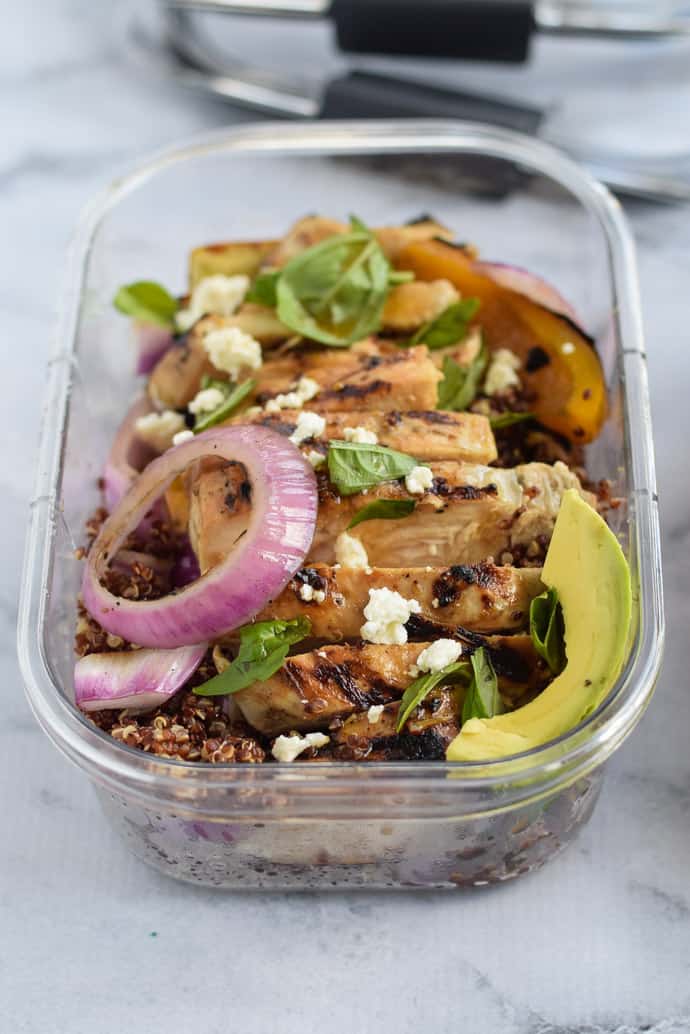 Meal Prep Grilled Chicken Grain Bowls
Five Ingredient Caprese Chicken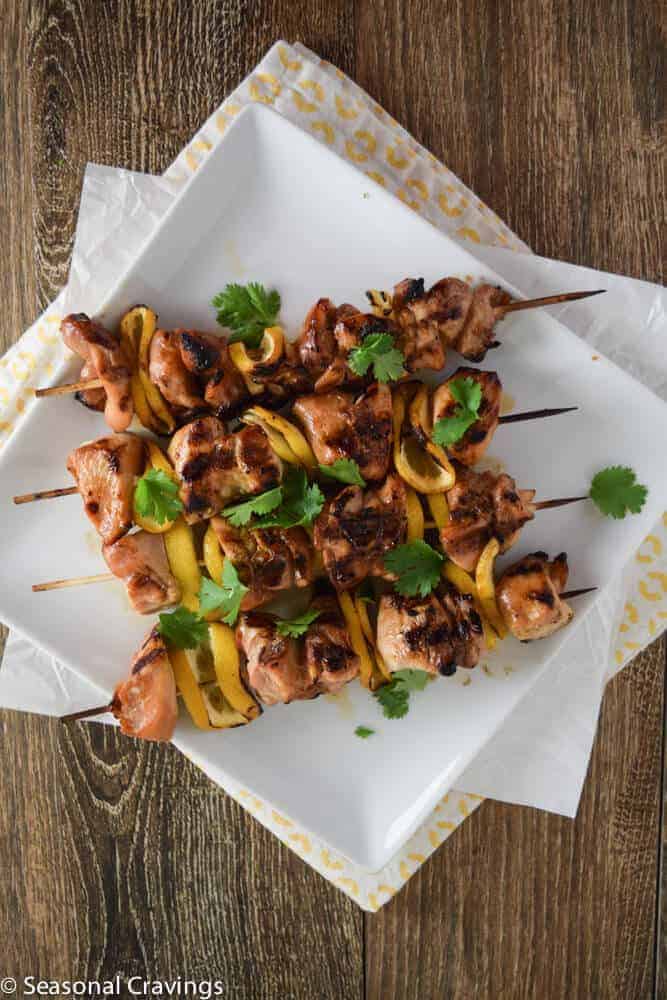 Pineapple Grilled Chicken Skewers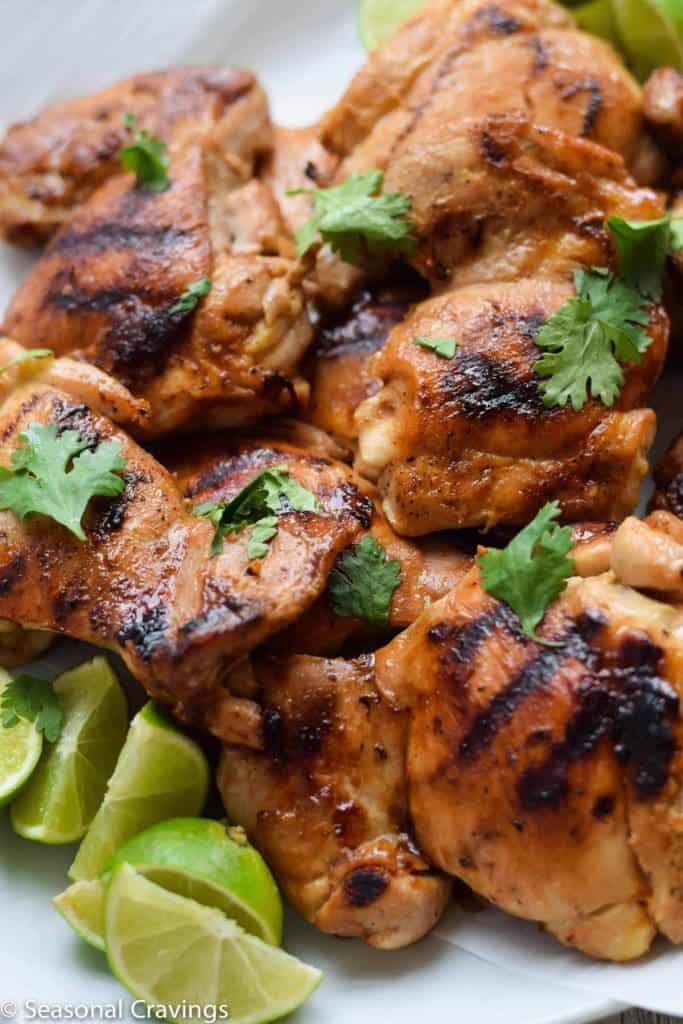 Roasted Rosemary Lemon Chicken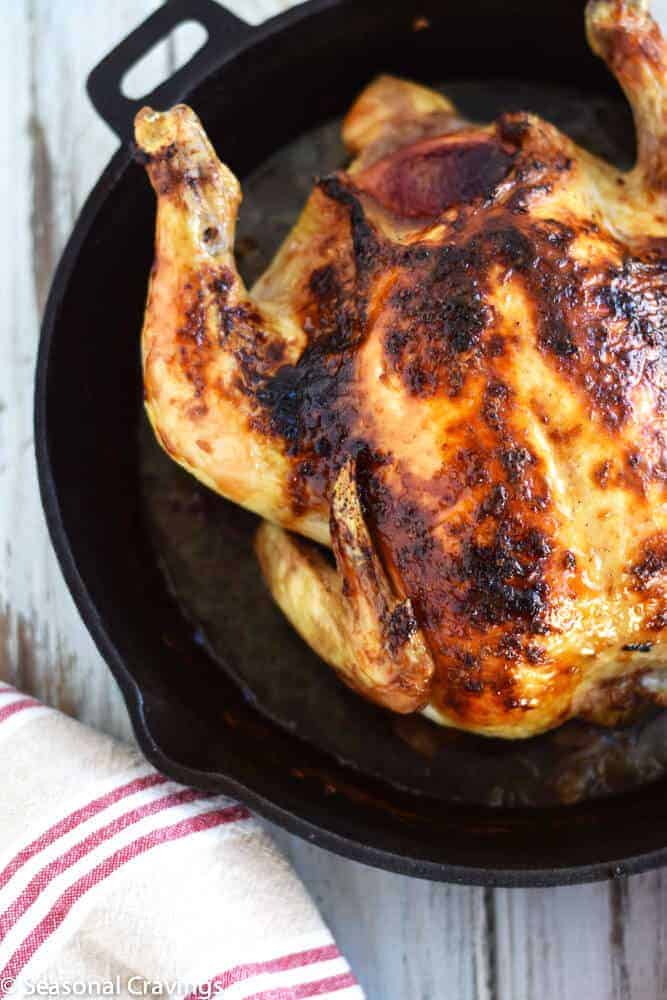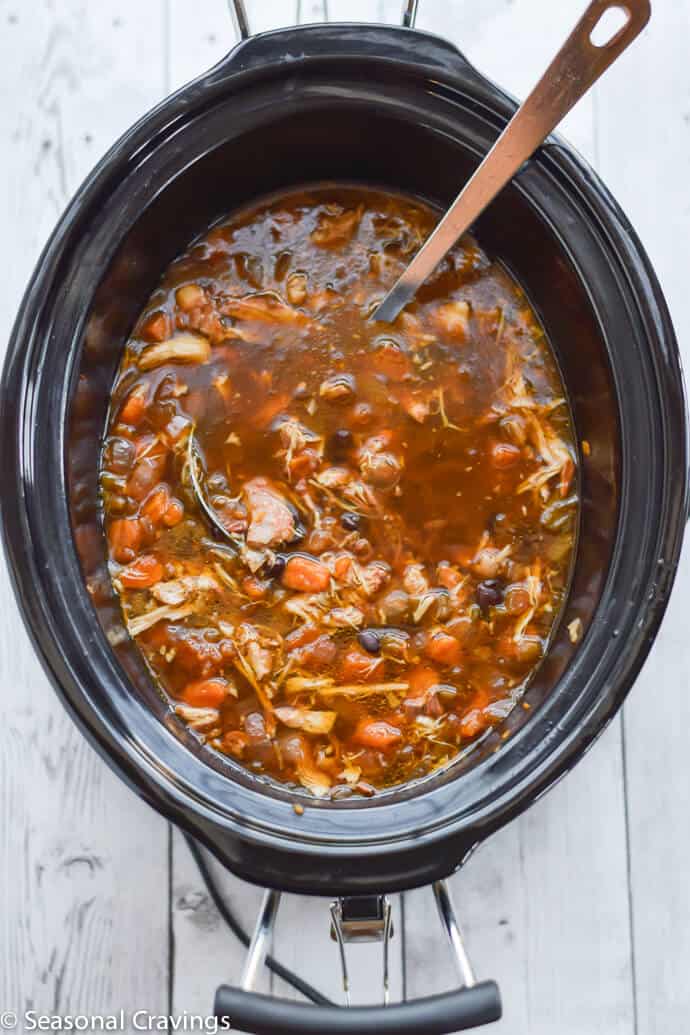 Slow Cooker Mexican Chicken Soup
Skillet Chicken with Feta and Sun-Dried Tomatoes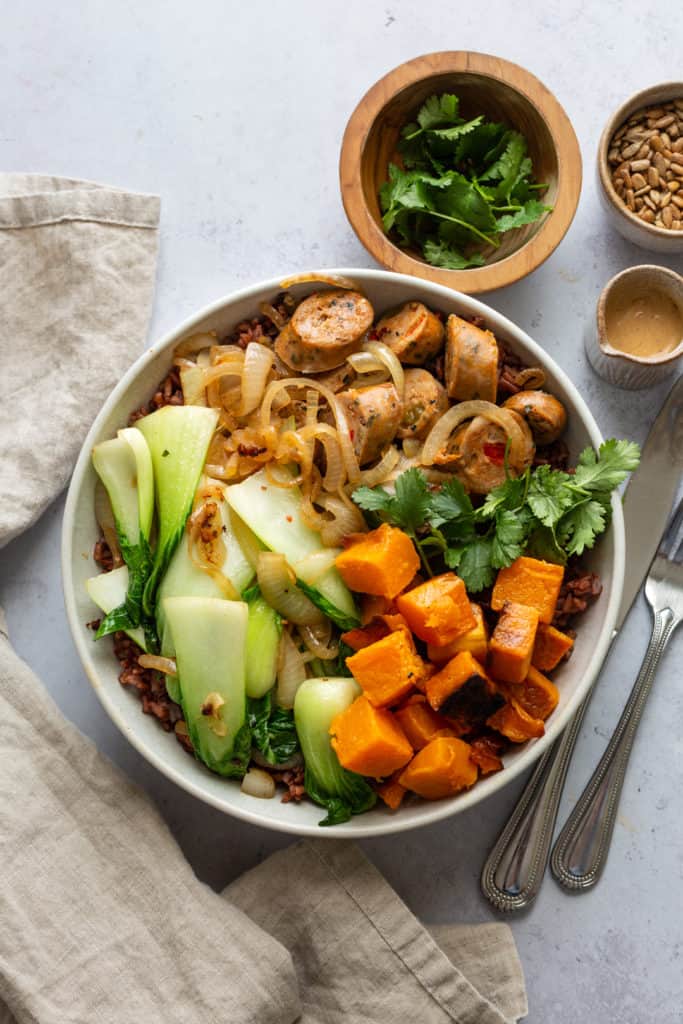 Chicken Sausage and Bok Choy Grain Bowl
Or Add Gluten Free Rotisserie Chicken to one of These Salads:
Broccolini and Quinoa Salad with Creamy Tahini Dressing
Strawberry and Pecan Spinach Salad with Feta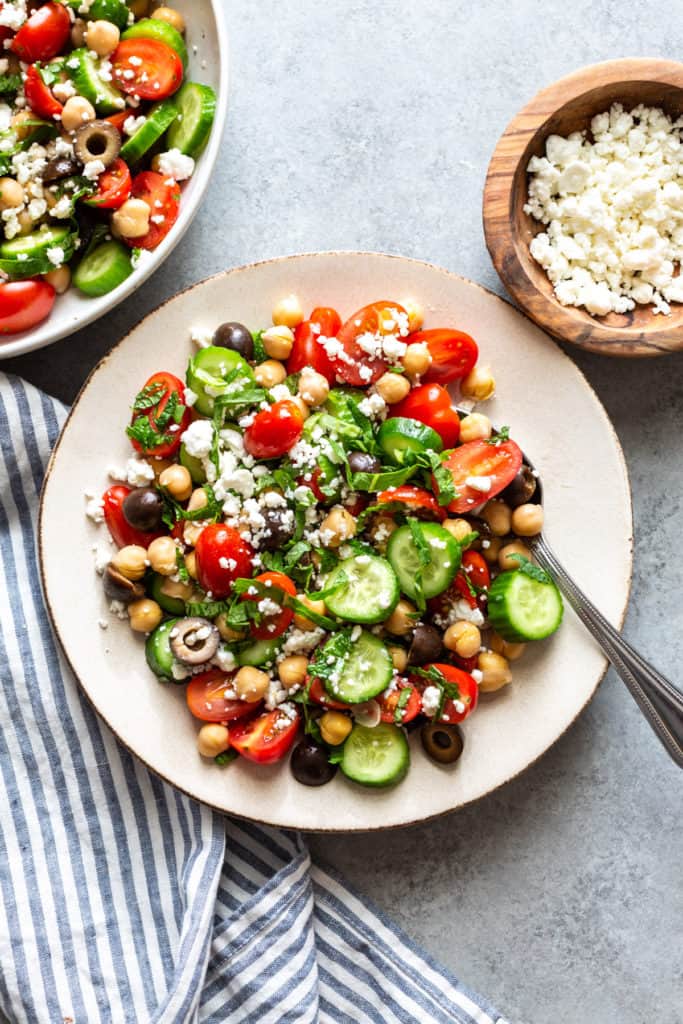 Brussels Sprouts Salad with Pear and Pomegranate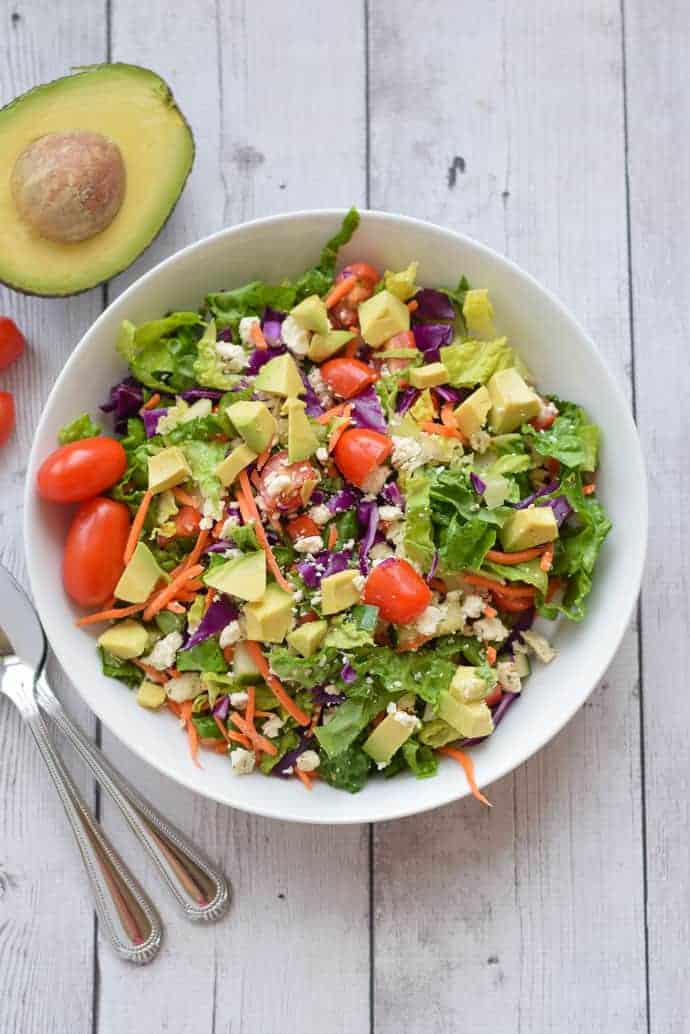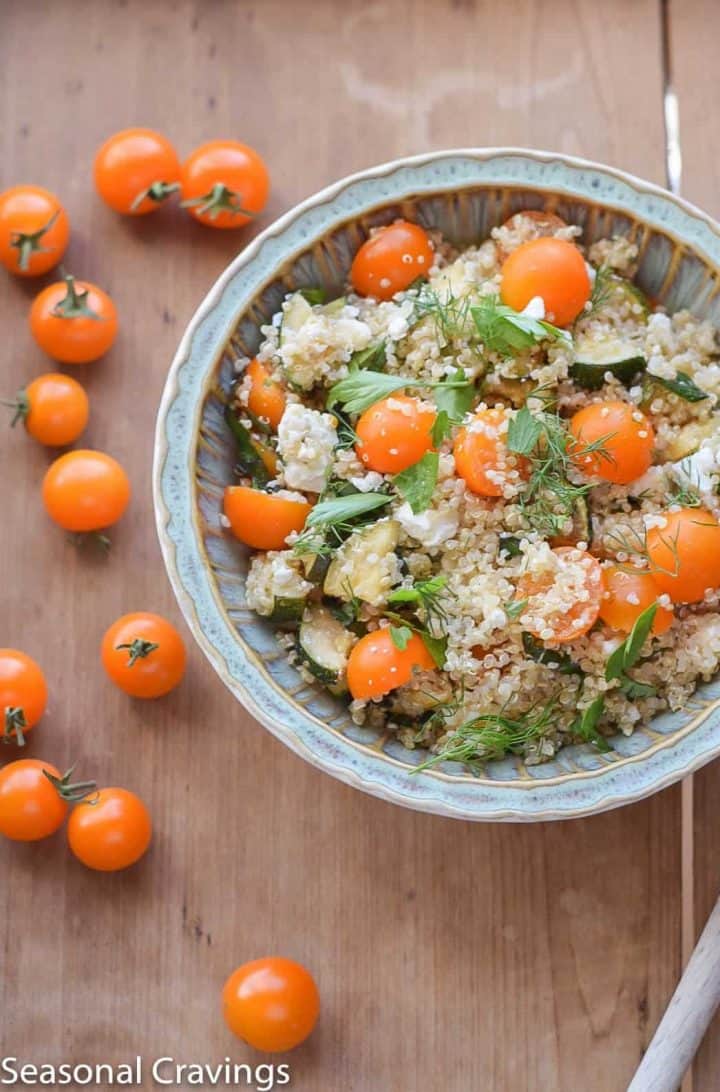 Quinoa Salad with Zucchini and Tomatoes
My Gluten Free Resources and Guides