Gluten is a protein found in certain grains like wheat, barley, rye, and some oats. If you've been part of the Seasonal Cravings community for any time you know that I gave up gluten long ago because it causes tummy troubles that I don't feel like dealing with. In general, I feel like I have more energy and sleep better when I don't eat gluten.
If you want to learn more about becoming gluten free check out my How to Go Gluten Free Guide. It's got everything you need to know about getting started.
Once you are a pro at that you can print out this Ultimate Printable Gluten Free Food List and attach it to your fridge. Take a photo and you will have it with you at the store when you need it. Or print out the Gluten Free Food List here.
Jump to:
Gluten Free Food List
Fruits and vegetables
All fresh fruits and vegetables are naturally gluten free. Woo hoo! Watch out for canned, pre-prepped, frozen, dried or otherwise processed produce.
Here are a few of my favorite gluten free fruit and vegetable dishes... Cucumber Salad, Sweet Potato Fries, and Matcha Smoothie Bowl.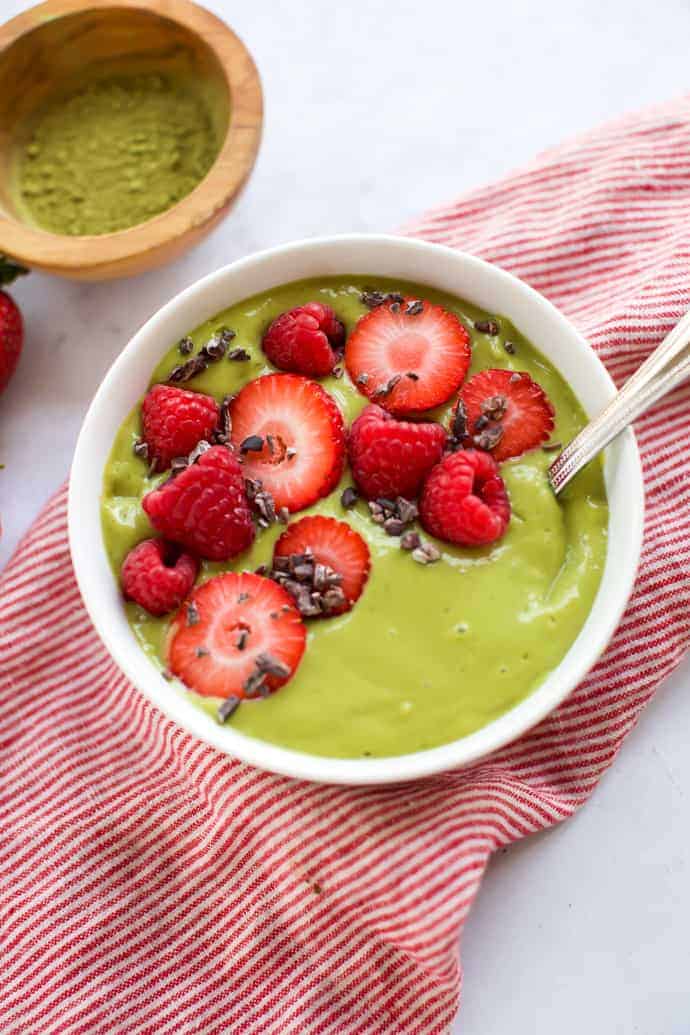 Meats, poultry and seafood
All fresh meat, poultry, and seafood are naturally gluten free. Watch out for meat packaged in marinades and ground meat. Sometimes a filler is added to ground meat and it can contain gluten.
Deli meat needs to be checked. Here are some common brands of deli meat that are gluten free but always double-check.
Applegate Farms
Boar's Head
Buddig Original
Dietz & Watson
Jennie-O
Land O Frost
Thumann's
Always check meat substitutes and veggie burgers.
Here are a few of my favorite gluten free meat dishes... Tender London Broil, Apple Cider Beef Stew, and Shoyu Chicken.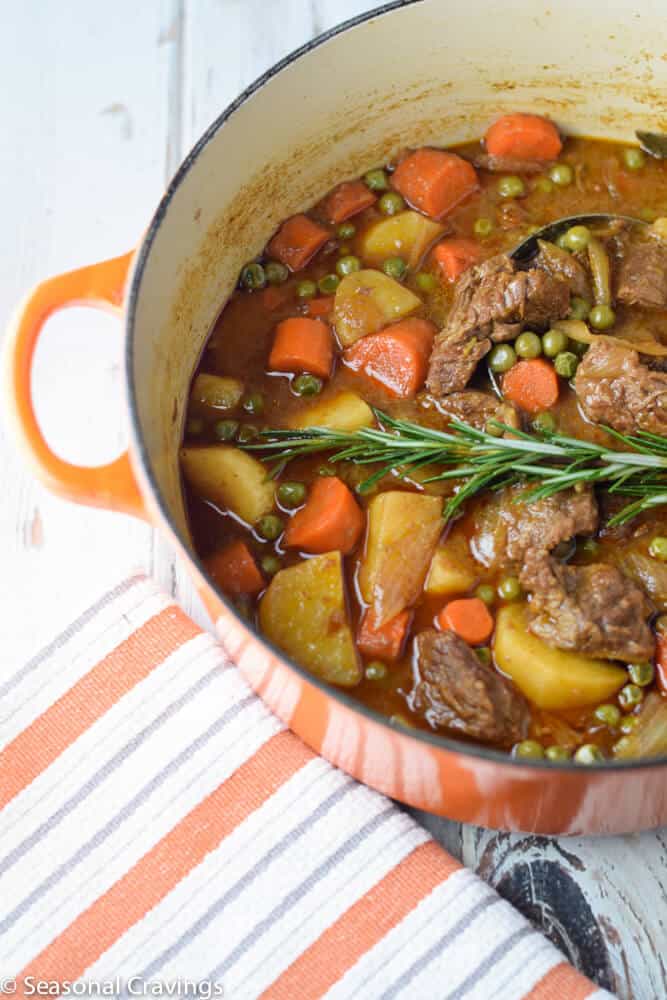 Dairy products
butter and ghee
all cheese except blue cheese, what out for shredded cheese and any processed cheese
full fat cream cheese
cottage cheese (but check ingredients to be sure)
sour cream
milk
half and half
whipping cream
plain yogurt (always check labels on flavored yogurt)
ice cream - many ice creams are gluten free - refer to this article for details
eggs
Grains
Quinoa (my personal favorite)
Amaranth
Buckwheat (yes really)
Millet
Arrowroot
Teff
Sorghum
Gluten Free Oats (must be labeled gluten free)
Brown and White Rice
Cornmeal, Grits and Polenta
Here are a few of my favorite gluten free grain recipes... Greek Quinoa Salad, Turkey Quinoa Chili, and Baked Salmon with Black Rice.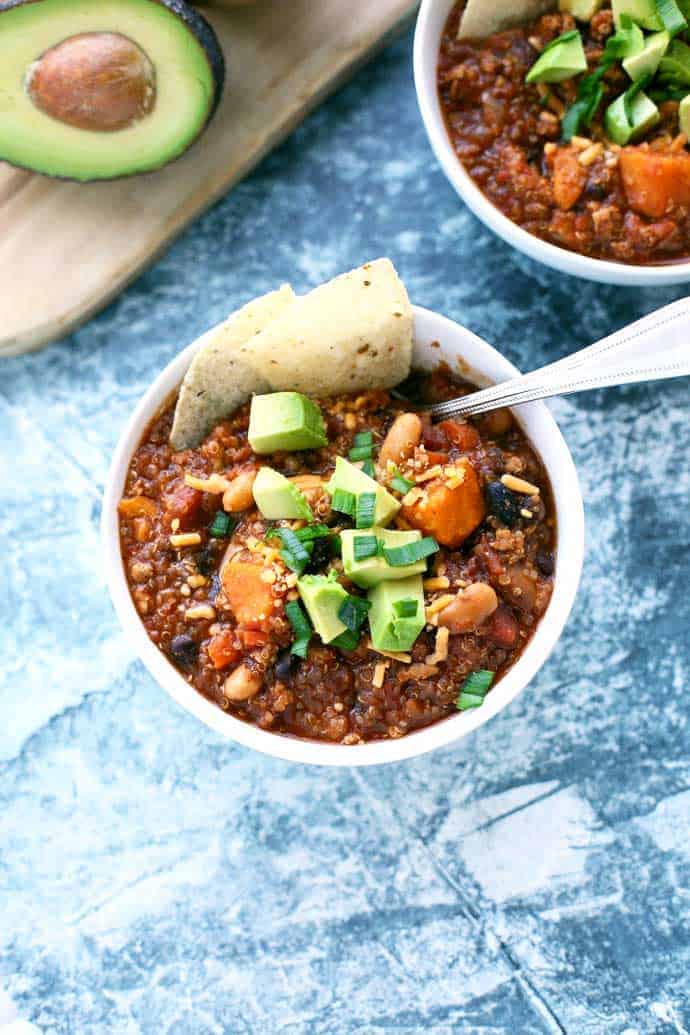 Oils
Olive oil
Avocado oil
Coconut oil
Sesame oil
Condiments
Jams /Jellies
Salsa
Syrup
Honey
Ketchup (Annie's, Heinz, French's and Hunts)
Mustard (Annie's, Boar's Head, French's, Grey Poupon and Gulden's)
Mayo (Hellman's, Duke's and Heinz)
Tamari (instead of soy sauce which contains gluten)
Coconut Aminos
Herbs and spices (check labels to be sure especially if it's a spice blend)
Horseradish
Barbecue Sauce (Bone Sucking Sauce, Organicville, Stubb's and Sweet Baby Rae's)
Olives
Ground flax
Chia seeds
Baking powder
Baking Soda
Cream of Tartar
Nuts and beans
All plain nuts (no seasoning)
Almond, cashew, and peanut butter (plain)
All dried beans and peas
Hope you get a lot of value from this Gluten Free Food List. Be sure to share it if you do!
Printable gluten free food list
Bonus: 20 gluten free favorites from Trader Joe's ➡️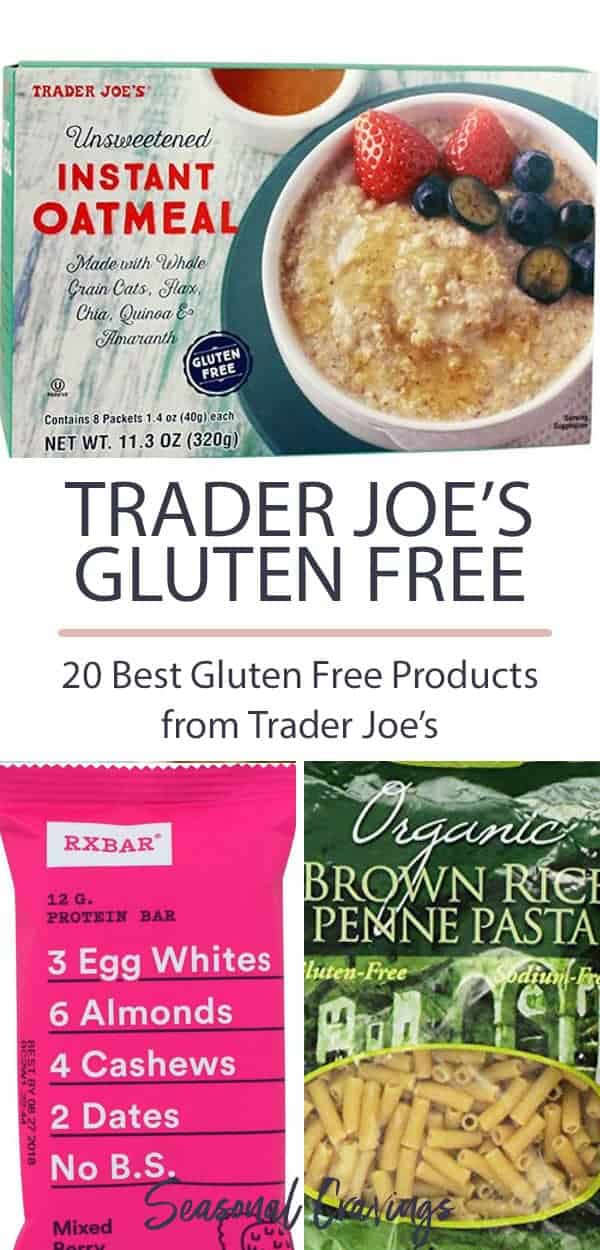 Weekly gluten free meal plan to get you started!