People often argue back and forth over what the most delicious foods are in the world. But what if we changed this discussion to prioritize a different perspective? Instead of taste and flavor, what if we determined the top-ranking foods on the metric of how texturally pleasurable they are to eat? According to the Internet, here are 12 of the most satisfying foods from a textural standpoint.
French Fries
Sometimes fries can be a little too burnt. Other times they are slightly soggy. On occasion, they can be stiff and overly crispy. But on the rare occasion, you'll come across the perfectly fried french fry. This particular food item is hard to beat when it comes to textural satisfaction.
Fresh Baguette
Nothing is quite like biting into a crisp, steaming baguette from the oven. Firm on the outside but soft on the inner portion, it offers an experience you just can't beat. Even breaking the baguette in half with your hands is satisfying!
Ripe Fruit
There's something about fruit that has been harvested at just the right time that is incredibly irresistible. Perfectly ripe fruit has passed the point of being too firm, but it has not yet gotten soggy or limp. Instead, it provides the ideal texture of soft and juicy fresh fruit.
Bao Buns
The way the dough of a bao bounces under your fingertips primes your mind for the sensory paradise you're about to bite into. As your teeth sink into this soft and pliant bun, you experience a texture that feels kind of like chomping on a cloud.
Crispy Egg Roll
Flaky, buttery, and oh-so crispy, a perfectly cooked egg roll is a prime example of delectable food texture. The satisfying crunch you hear when you bite into one of these savory treats is a feeling you won't forget.
Toast
It may be a simple choice, but this food is a classic breakfast staple for a reason. The contrast of the crispy and crunchy warmed bread with the soft, melting butter is a textural match made in heaven.
Ice Cream Cone
We're not talking just any old part of the ice cream cone. We're specifically referring to that part at the bottom that absorbs the last remnants of ice cream and gets all soft and flavorful. Just looking forward to this final bite makes you want to finish your ice cream faster!
Potato Chips
These salty treats make the perfect addition to any meal. Pair them with a soft sandwich to add some crunch to your meal, or binge on a full bag of them to experience the ultimate crispy texture extravaganza.
Watermelon
When you cut into a perfectly ripe melon, you're rewarded with a fleshy fruit that is both crisp and juicy. Biting into a nicely sliced chunk of watermelon gives you an explosion of refreshing flavor.
Marshmallows
There's a reason why S'mores and campfire marshmallow toasting sessions are a popular pastime. When you achieve a golden brown toast on a soft and gooey marshmallow, you create a masterpiece that marries all the best elements of food texture in one.
A Dipped Cookie
Whether you prefer chocolate chip cookies or Oreos, you can't deny that dipping a crisp cookie into a glass of milk greatly enhances the texture of your sweet treat. You soften the cookie and saturate it with refreshing, cool milk. It's a snack that's just as yummy as it is texturally pleasing.
Bubble Tea
Boba has become quite the popular and trendy beverage of choice these days, and one of the most satisfying elements of these drinks is the popping pearls within. Experiencing the feeling of these chewy or juice-filled bubbles bursting on your tongue is a textural joy that ties the whole drink together.
Source: Reddit
10 Popular Foods That Men Voted They Can't Bring Themselves To Eat
A recent online discussion among men involved foods they can't bring themselves to eat. From beef tongues to Haggis, these are popular foods men say they can handle, despite others despising them. Get the list here.
10 Foods Americans Eat That Are Banned in Other Countries
Did you know that several foods popular in America are banned in some other countries? Usually, this is because of chemicals or food production standards that aren't considered acceptable in those countries. We've compiled a list of 10 of those foods and what they're banned. Some might surprise you! Get the full list here.
10 Popular Foods Meant To Be Served Hot That People Prefer Cold. Do You?
Some people swear coffee can only be prepared with one method, or it's improper. Others will take it cold, hot, on ice, or any other way. Are there certain foods that are supposed to be served fresh and hot that you prefer cold? This list came about because of an internet discussion where people argued whether foods like pizza or fried chicken could be eaten cold. Get the list here.
The Boomer Food Hall of Fame: 10 Dishes That Are Iconic for Baby Boomers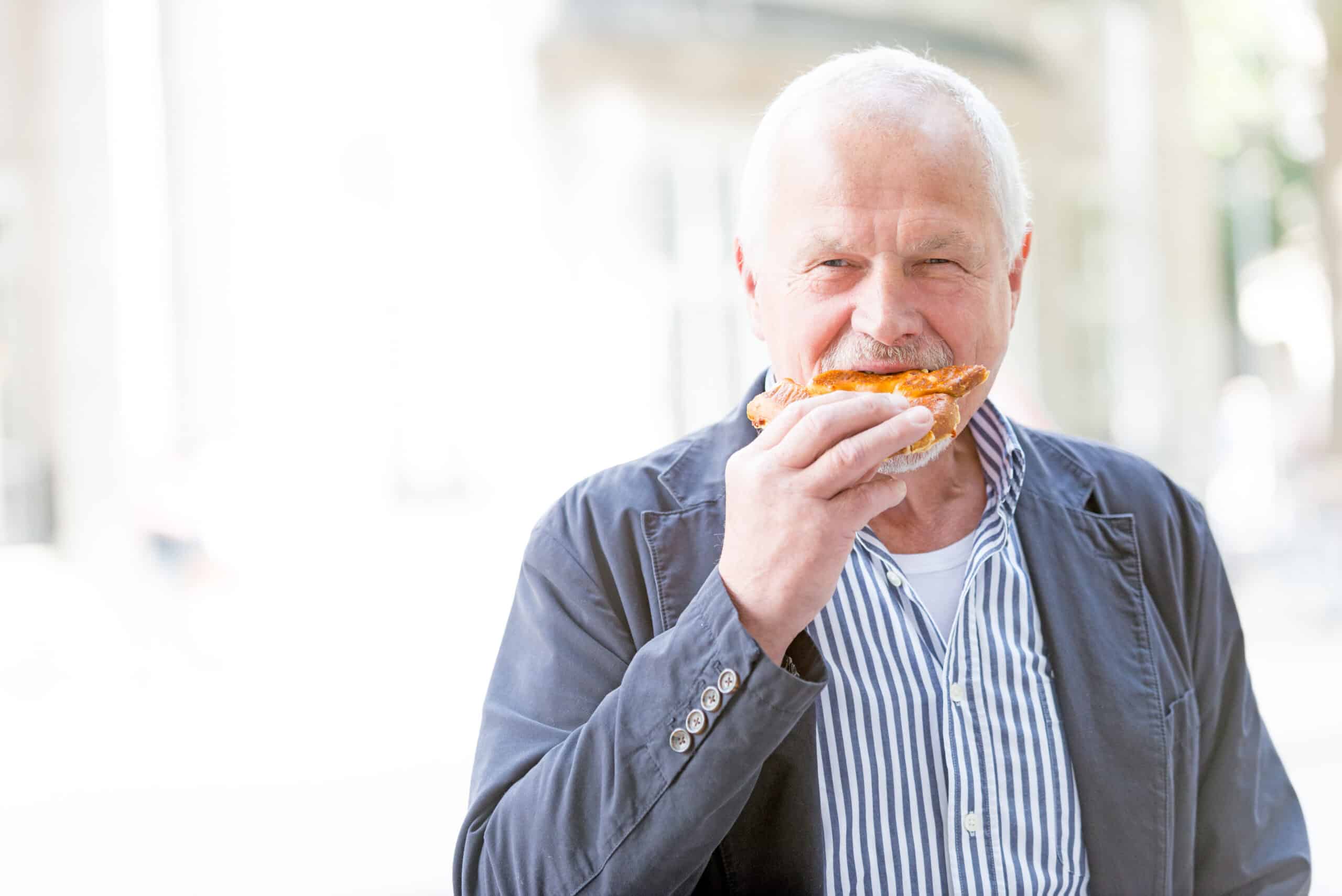 Baby boomers lived through tricky historical times, so we must be mindful of their food choices. My parents in England grew up in Austerity Britain between 1945 and 1955 when war rationing continued. While some of the meals that survived this era may still be with us, who would begrudge people for craving their childhood favorites? In a recent online post, people suggest foods baby boomers still love. Get the list here.
12 Boomers Facts You Were Taught As A Child Only To Find Out They Were Not True
If you grew up with Boomer parents or had Boomer teachers, you probably heard a lot of things that you later came to realize (or maybe did at the time) just weren't true. Some of these things were well-meaning. Some seemed about making you behave, while some were downright bizarre. Get the list.