Unfortunately, a lot of foods that fill you up the most are junk food or just aren't all that healthy, and a lot of healthy foods leave you hungry again soon after eating them. However, it isn't hard to make healthy foods that fill part of your diet; many are common and inexpensive. Following are 13 healthy foods that will keep you full for longer.
Boiled Potatoes
Potatoes are among the most filling of foods, but how you prepare them affects how healthy they are for you. Boiled potatoes are low in saturated fats and fill you up with relatively low calories.
Eggs
Eggs are nutritious and high in protein. Many people who eat them with breakfast find that thay eat less during the rest of the day. Note that most of the nutrients in eggs are in the yolks, so if you're eating just the whites, you won't get all the benefits.
Oatmeal
Oatmeal is a great breakfast choice because it's nutritious and filling. As with eggs, many people who have oatmeal with breakfast report staying fuller longer and consuming fewer calories throughout the day.
Fish
Being rich in protein and omega-3 fatty acids makes fish a filling dietary choice. There's research into the possibility that it provides more fullness than other types of protein, but we do know for sure that fish tends to be much lower in fat and cholesterol than options like beef and pork.
Soup
Some soups are thin and not very filling, but you'll get different results with a heartier option. Look for soups with things like meat, potatoes, and pasta in them as more filling options. The water in soup also helps fill you without adding calories.
Greek Yogurt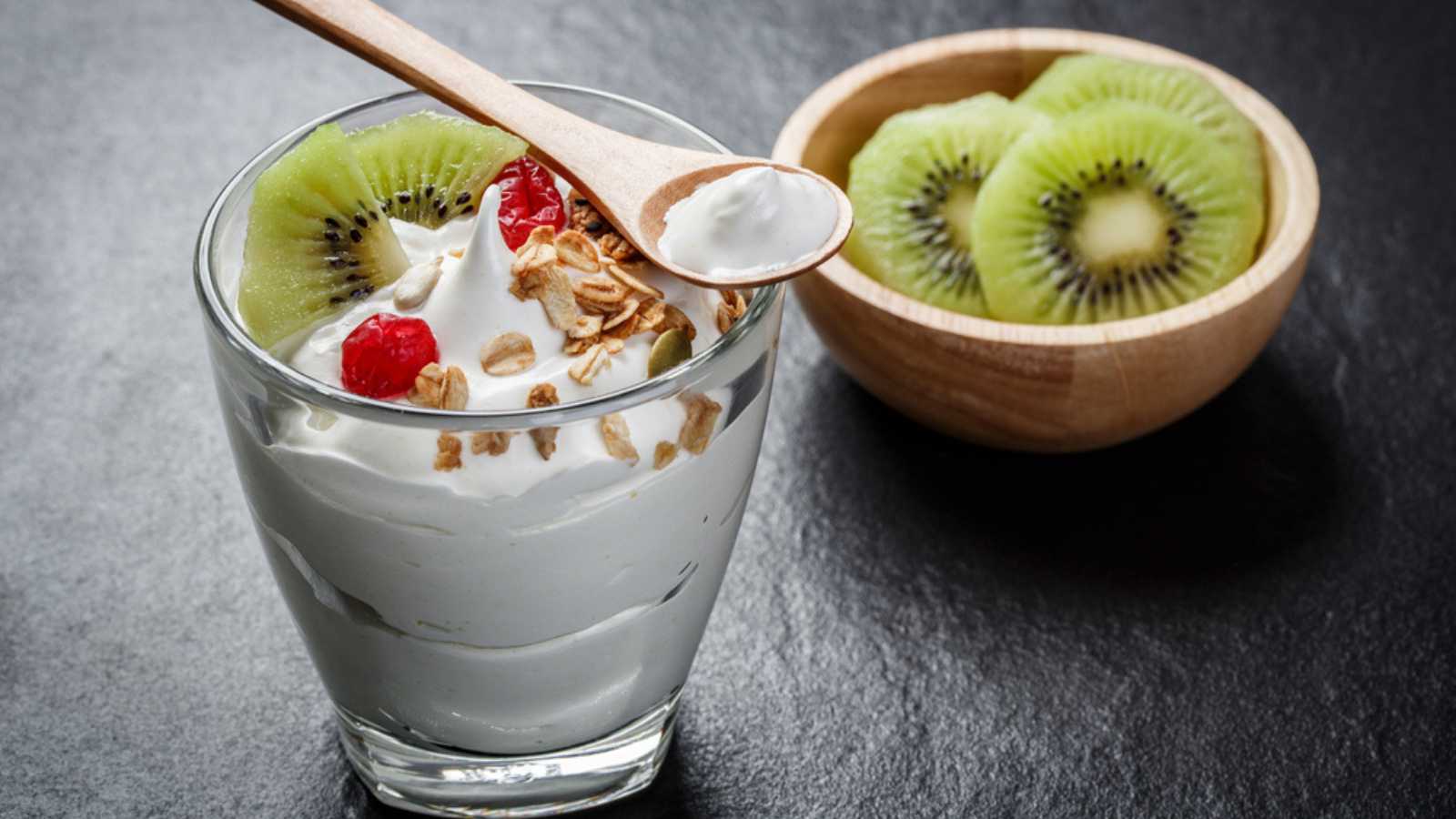 This high-protein option is popular as a breakfast choice or as a snack. Because of the high protein levels and its substantive nature, Greek Yogurt can help you feel full between meals. You also have a lot of options for toppings that add flavor, from healthy choices like blueberries to indulging your craving for some chocolate chips.
Avocados
Healthy, filling, and rich in fiber, protein, and healthy fats, avocados can be a great-tasting snack or an addition to a meal. Avocados are also known for the possibility of giving your skin a dewy, glowing look that can last for days.
Nuts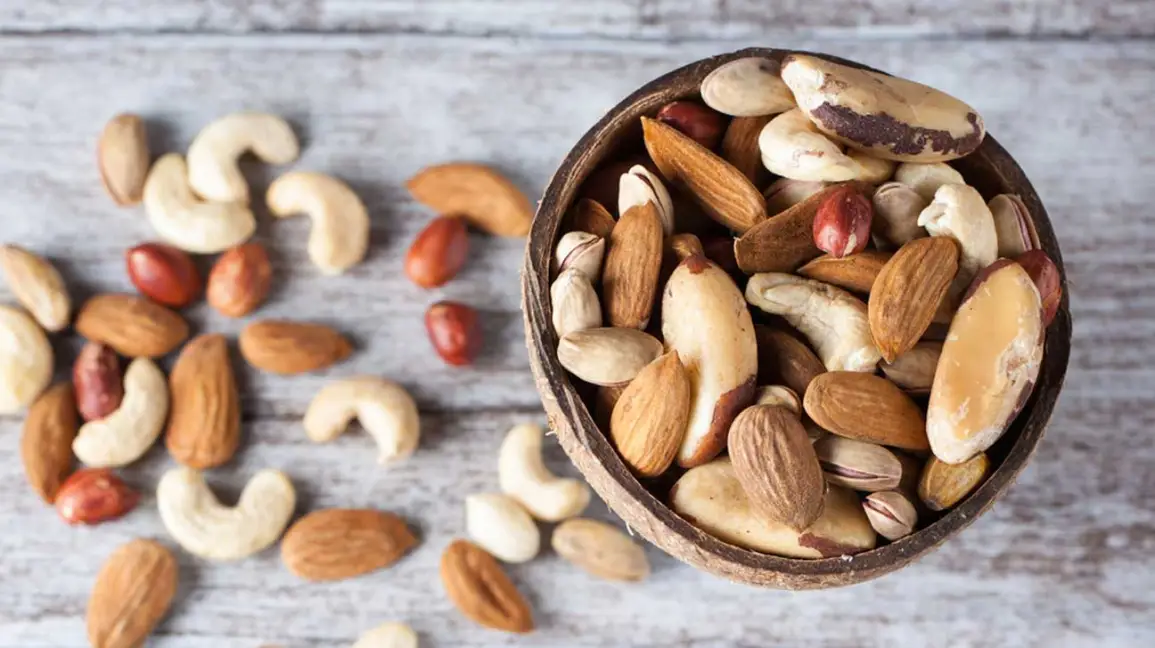 A popular snack choice, nuts are rich in healthy fats. All varieties have protein, but some have higher levels. Almonds and walnuts are especially good options for their energy-dense and nutrient-rich qualities. These filling snacks can reduce hunger and provide a fast energy boost, which is a reason that they're commonly in things like energy bars and trail mixes.
Beans
Any type of bean is a great choice to fill you up and provide some fuel. Eat black beans, navy beans, and pinto beans for more benefits. They're high in protein and rich in fiber. Adding more fiber to a diet helps people who are trying to lose weight.
Bananas
There are some good reasons you so often see people having a banana for breakfast or as a snack any other time of the day. Bananas are very filling and packed with fiber and other nutrients.
Raspberries
When you look at them, you might not think it, but raspberries are filling. Part of the reason is that they have high amounts of fiber and water content. The latter provides an extra benefit in that you're less likely to become dehydrated. Raspberries are great as is, frozen, or used as toppings for Greek yogurt and other foods.
Quinoa
Similar to rice in appearance and taste, quinoa is far more nutritious. It's high in protein, which makes it a popular food choice for vegans and vegetarians. You can serve it in a lot of different ways, such as a side dish or the basis of a salad.
Popcorn
Yes, popcorn! You'll have to skip the butter and maybe go light on the salt, but
"Plain" popcorn is a nutritious snack. It's high in fiber, low in calories, and filling.
10 Popular Foods That Men Voted They Can't Bring Themselves To Eat
A recent online discussion among men involved foods they can't bring themselves to eat. From beef tongues to Haggis, these are popular foods men say they can handle, despite others despising them. Get the list here.
10 Foods Americans Eat That Are Banned in Other Countries
Did you know that several foods popular in America are banned in some other countries? Usually, this is because of chemicals or food production standards that aren't considered acceptable in those countries. We've compiled a list of 10 of those foods and what they're banned. Some might surprise you! Get the full list here.
10 Popular Foods Meant To Be Served Hot That People Prefer Cold. Do You?
Some people swear coffee can only be prepared with one method, or it's improper. Others will take it cold, hot, on ice, or any other way. Are there certain foods that are supposed to be served fresh and hot that you prefer cold? This list came about because of an internet discussion where people argued whether foods like pizza or fried chicken could be eaten cold. Get the list here.