Not all of us love to cook, but we should know how to make a few basic main dishes that serve us well. Whether you are just cooking for your family or want to learn to cook for company, these basic recipes are not hard to master. Everyone should know how to make a simple roasted chicken, and when done correctly, it it delicious and perfect for a dinner party. Try your hand at a few of these basic recipes!
1. Roasted Rosemary Lemon Chicken
The whole family will love roasted Rosemary Lemon Chicken is a moist and delicious weeknight dinner. Make two and have leftover chicken for the week. Get the Roasted Rosemary Lemon Chicken recipe here.
2. Easy 5-Ingredient Chicken Drumsticks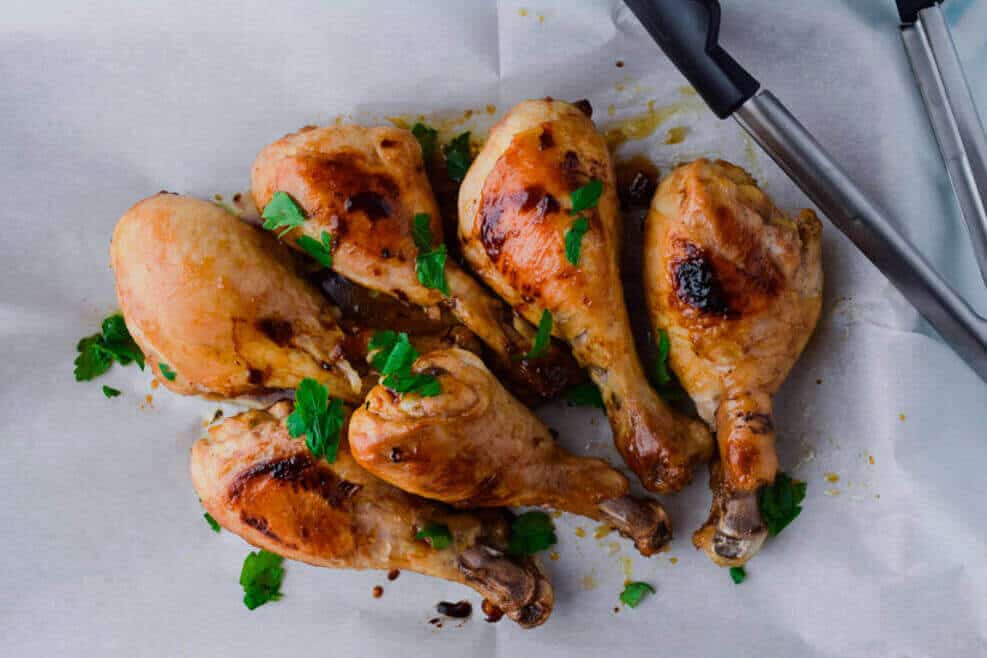 This easy five-ingredient Chicken Drumsticks recipe is tasty and simple; your entire family will love them! The crispy skin holds the moisture in, giving way to the tender meat that is juicy and flavorful thanks to a simple marinade made with tamari, olive oil, red wine vinegar, and garlic. Get the 5-Ingredient Chicken Drumsticks recipe here.
3. Baked Pork Tenderloin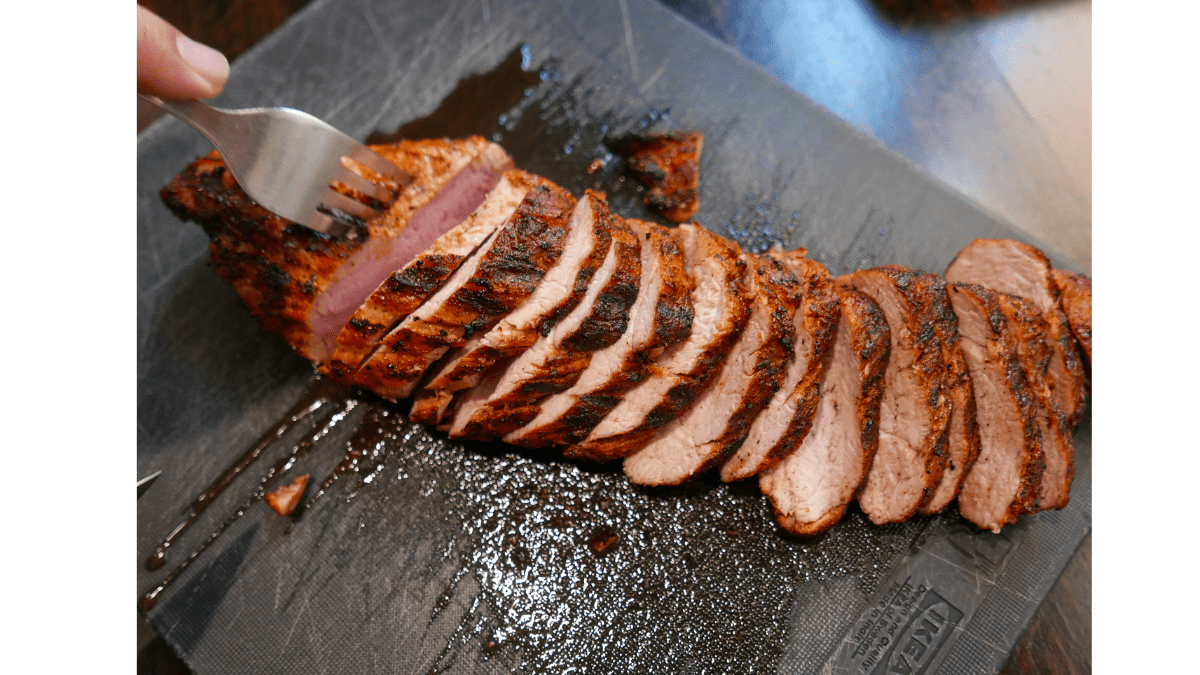 This juicy and flavorful Baked Pork Tenderloin is full of smoky, sweet spices and cooked to tender perfection in the oven. It makes a quick and healthy weeknight dinner that the entire family will love! Get the Baked Pork Tenderloin recipe here.
4. Baked Teriyaki Salmon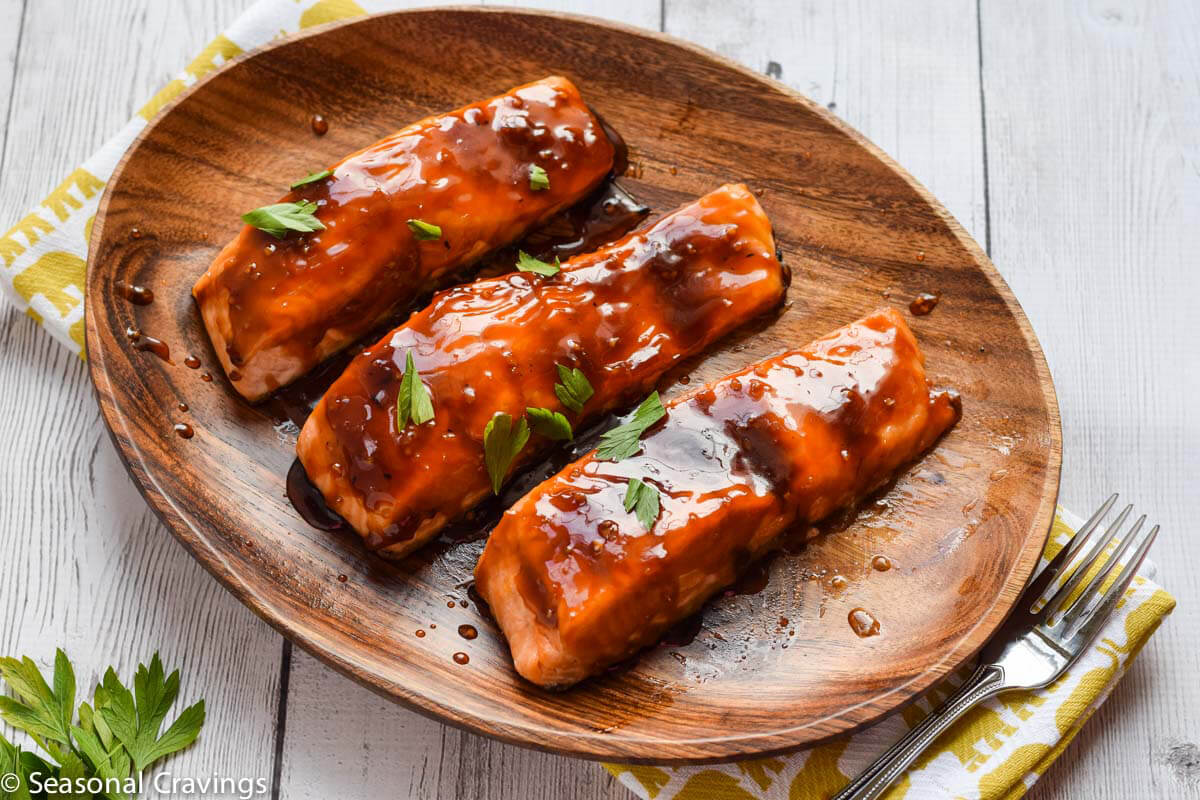 This easy Teriyaki Salmon recipe is flavorful, tender, and absolutely delicious. The 5-ingredient homemade teriyaki sauce makes this easy meal a family favorite, and the whole dish comes together in under 45 minutes. Pair it with your favorite side for a healthy and hearty meal. Get the Baked Teriyaki Salmon recipe here.
5. Instant Pot Chicken Soup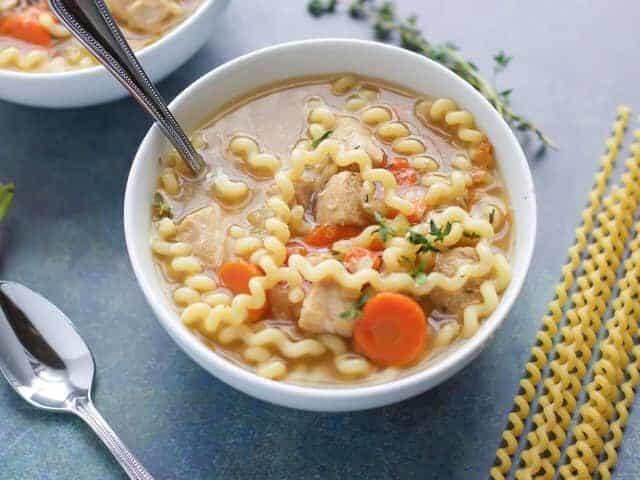 This easy pressure cooker recipe is simple to make with pantry staples, so it can be thrown together any night of the week. There are NO extra steps involved here - it's a set-it-and-forget meal that even your kids will eat. Get the Instant Pot Chicken Soup recipe here.
6. The Best London Broil
Have trouble cooking your London Broil? Is it always tough and tasteless? If so, you will love this Tender London Broil. Giving the meat a little bit of love beforehand goes a long way and guarantees a tender, flavorful steak every time. Get The Best London Broil recipe here.
7. Grilled Chicken Souvlaki
Grilled Chicken Souvlaki is always a favorite grilled chicken at my house. The marinade makes the most tender, moist, and flavorful chicken. This chicken is gluten-free and easy to prepare. Get the Grilled Chicken Souvlaki recipe here.
8. Instant Pot Pork Tacos
These Instant Pot Pork Tacos are perfect for a quick, easy, and healthy weeknight dinner. They are packed with flavorful Mexican spices, and tender pork and topped with all of your favorite taco toppings. Load them up with avocado, red onion, tomatoes, lime, and avocado crema for a delicious gluten-free, keto, and paleo meal. Get the Instant Pot Pork Tacos recipe here.
9. Crab Cakes
These healthy crab cakes without mayo are perfect for a weeknight dinner, a succulent crab cake sandwich, or to fulfill that Maryland crab cake craving! In just under 30 minutes, you'll have a dense and flavorful crab cake patty ready for a special occasion or a simple last-minute feast! Get the Crab Cakes recipe here.
10. Easy Homemade Spaghetti Sauce
Learn the tips on how to make this quick spaghetti sauce the best ever. With some ground beef and a few pantry staple ingredients, you can have a delicious dinner on your table in no time! Get the Easy Homemade Spaghetti Sauce recipe here.
11. Reverse Sear Beef Tenderloin
This beef loin recipe uses a foolproof reverse sear method to get perfectly cooked meat every time, with a layer of rich and herby roasted garlic butter for sumptuous flavor. Your dinner guests will savor every bite of this recipe's tender, pink insides and exquisitely crispy exterior, whether at a holiday dinner or a celebratory get-together. Get the Reverse Sear Beef Tenderloin recipe here.
12. BBQ Meatloaf
This BBQ Meatloaf has barbecue sauce blended into the meat and is also used as a glaze. Smoked paprika amps up the smoky flavor. Finely chopped mushrooms keep the loaf moist while also making it healthier. Get the BBQ Meatloaf recipe here.
12 Inexpensive Dinners To Make On Repeat
Who says inexpensive dinners have to be bland and boring? Prepare to indulge in the most delicious dinners without breaking the bank. Check out these 12 inexpensive dinners and see which ones you can make this week. Your family will thank you! Get the recipes.
15 Insanely Delicious Pork Tenderloin Recipes
Pork tenderloin is often overlooked for easy weeknight dinners, but it's perfect in the weekly rotation. When cooked correctly, the result is a tender and juicy piece of meat that takes on whatever flavors you desire. It is super versatile and makes great leftovers for lunches throughout the week. Add it to a salad, a grain bowl, or a sandwich, or cook it up in a quesadilla. Get the recipes.
26 High Protein Recipes for Weight Loss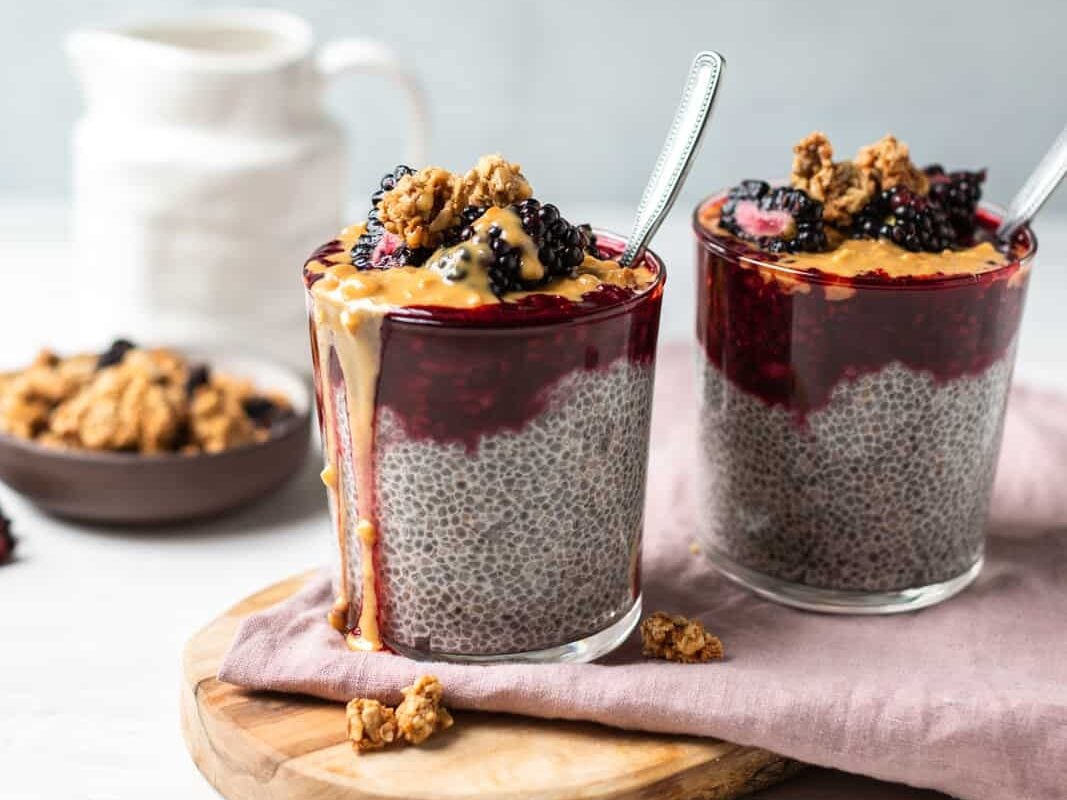 Losing weight is a common goal for many people, but it can be difficult to know where to start. One effective strategy is to add more protein to your diet. Protein helps to keep you feeling full and satisfied, which can help you consume fewer calories overall. It also helps to maintain muscle mass while losing weight, which is important for overall health. Get the recipes.
21 Delicious and Easy Seasonal Salads
Welcome to a world of fresh greens, colorful vegetables, and delicious dressings! Salads are versatile and nutritious meal options that can be enjoyed any time of the day. Whether you're looking for a quick lunch on the go or a refreshing dinner on a warm summer night, salads are a perfect choice. Get the recipes.
14 Family Dinner Recipes You'll Make on Repeat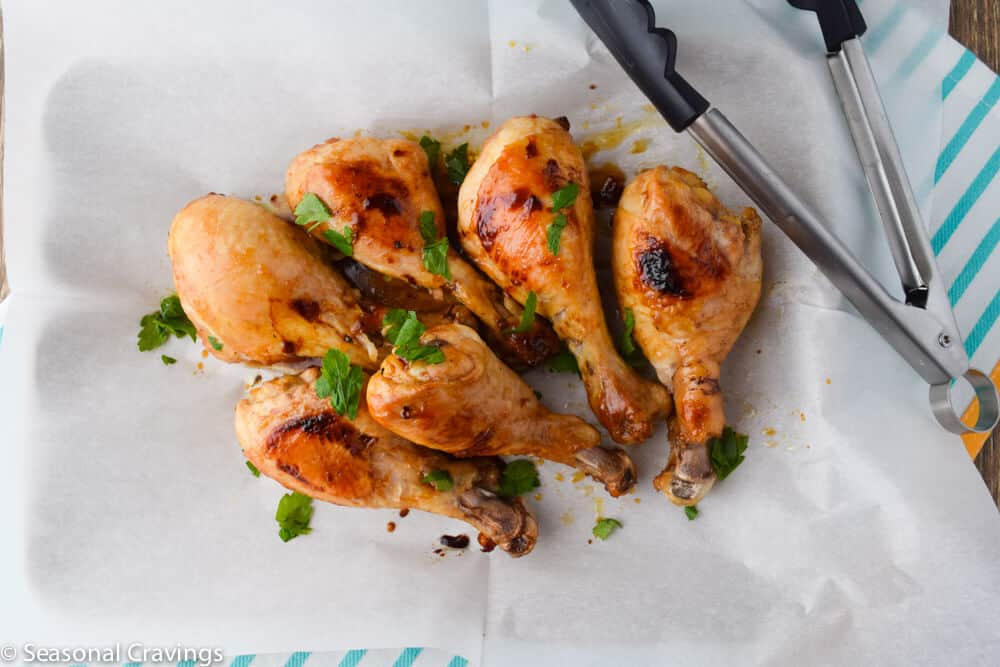 Dinnertime is here again, and I've got some easy, family-friendly recipes the gang will love. I like having a handful of easy recipes I can make at the last minute for weeknight and weekend family wins. I hope you find a new favorite recipe here! Get the recipes.