If you're looking to go low carb this year, I got you covered. Staying low carb is not only easy, but you have many delicious options available these days. This collection of low carb recipes are perfect for any meal of the day, and you'll get high satisfaction from them as they don't scrimp on deliciousness and impress when it comes to flavor.
This super healthy Cauliflower Tabbouleh will make you feel like you are on the right track. It is full of bright vegetables and tossed with a lemony, garlic dressing. Make this ahead for lunch and feel good about eating your veggies. (gluten free, keto, low carb)
This Sheet Pan Salmon is easily made with one of my favorite lemon-garlic salad dressings. It takes almost no prep but it's full of flavor. (keto, gluten free, whole30, paleo, dairy free)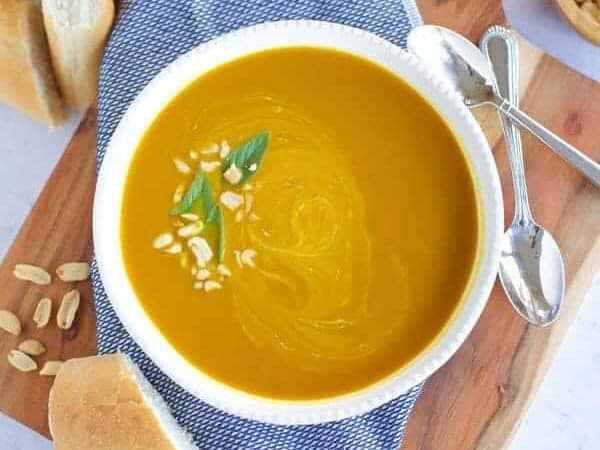 Instant Pot Curried Pumpkin Soup is full of heartwarming flavors. It's easy to make with only a few ingredients and it's great for meal prep. (gluten free, keto, whole30, paleo)
This Grilled Skirt Steak with Watermelon Salsa screams summer with its bright colors and flavors. Easy enough to make for a weeknight but perfect for when you have company, too. (gluten free, paleo, whole30)
Summer in a bowl! This Keto Cucumber Salad is light, refreshing, and is ready in minutes. It's perfect for meal prep, picnics, cookouts, and potlucks. (keto, paleo, whole30, dairy free, gluten free)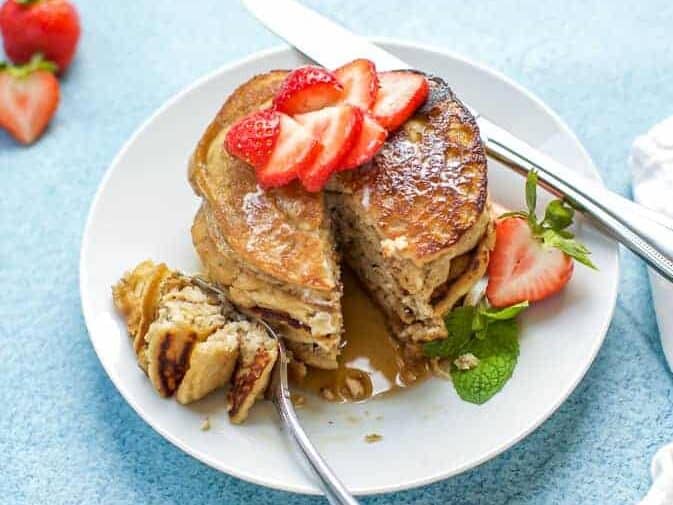 Deliciously fluffy keto almond flour pancakes make an easy low-carb breakfast! These healthy pancakes come together so quickly, and is a keto recipe that the whole family will love.
Keto Avocado Chocolate Smoothie is packed with healthy fats and protein. It makes an excellent breakfast or snack. This creamy vegan smoothie quickly comes together using only 5 simple ingredients - milk, nut butter, cocoa powder, sweetener, and avocado.
Shake up your salad routine with this Roasted Asparagus Salad with Poached Eggs. It's a delicious new way to enjoy your asparagus as the main attraction, and not just as a side dish. (gluten free, keto, whole 30, paleo)
These Instant Pot Short Ribs are melt-in-your-mouth tender and have amazing depth in flavor. The best part is that the Instant Pot does most of the work for you. (gluten free with paleo, whole30, keto options)
These Chicken Sausage Skewers with Vegetables are so easy to make and perfect for your next grilling night. The sausage is delicious on its own and roasting the vegetables packs more flavor into every bite. (paleo, whole30, gluten free, keto)
The Zero-Carb Snacker's Delight: 20 Snacks That Won't Kick You Out of Ketosis
Craving a delicious snack but worried about those pesky carbs? Look no further! We will unveil a hidden realm of snacks that are not only delectable but also miraculously free of carbs. Prepare to embark on a guilt-free snacking adventure as we reveal 20 zero-carb snacks that will satisfy your taste buds without compromising your dietary goals. Find the list here.