These Keto Snacks will help you stay fueled all day long! They are all made with whole ingredients and comply with the Keto diet so get them some and stash them in your purse ASAP.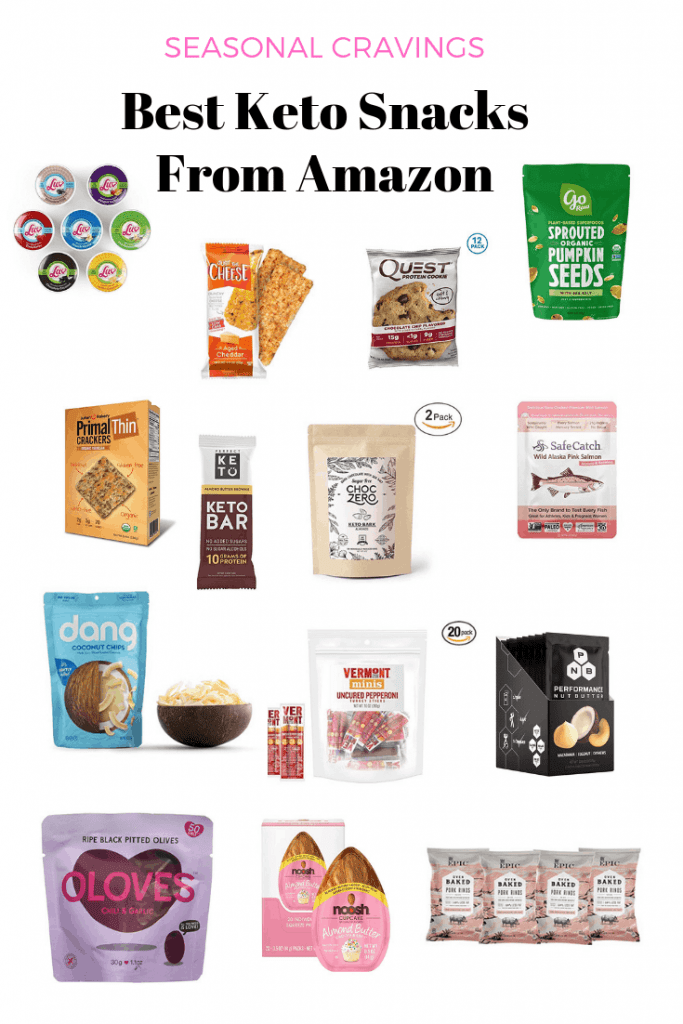 Keto Approved Snacks From Amazon
Oloves Chili and Garlic Pitted Black Olives
Spicy seasoned olives you can eat on the go!
2. Epic Pork Rinds
Organic, non-GMO, and antibiotic pork.
3. Royal Hawaiian Macadamia Nuts
I love these 1 oz pouches of macadamia nuts because if I have a whole container of them, I will eat too many!
4. Cello Whisps Parmesan Cheese Crisps
When you just have to have a cracker, these are the best.
Delicious and full of high-quality fats.
Turkey sticks free of antibiotics and added hormones.
Vegan, Non-GMO, gluten-free
Um, yes let me have chocolate! Sugar-free, low carb.
9. Performance Nut Butter Macadamia, Coconut and Cashew Keto Nut Butter
Totally delicious and helps satisfy cravings.
10. Noosh Almond Butter Cupcake Packets
Smooth and silky cupcake flavored almond butter.
Soft, sweet and deliciously chewy.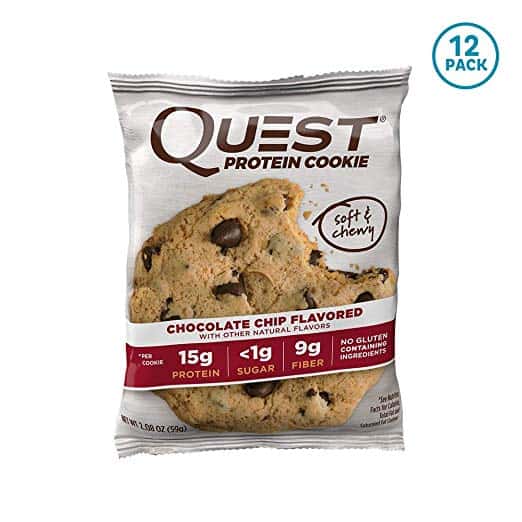 Seedy, crunchy low carb crackers.
13. LUV Nice Cream Blender Mix, Coconut Sugar Free Non Dairy Dessert
Delicious dry nice cream mix. Requires a blender. So good!
14. Safe Catch Wild Alaska Pink Salmon
I love these individual packs of salmon and tuna. They make it so easy to eat healthy on the go.
Lakanto Sugar Free Brownie Mix
Sometimes you just gotta have some chocolate brownies!
16. Just The Cheese Bars Baked Low Carb Snack
Natural crunchy cheese bar to satisfy those crunchy cravings.
17. Go Raw Sprouted Pumpkin Seeds
A tasty alternative to nuts when you are looking for something different.