These 30 Best Keto Snacks From Amazon will help you stay fueled all day long! They are all made with whole ingredients and comply with the Keto diet so get them some and stash them in your purse ASAP.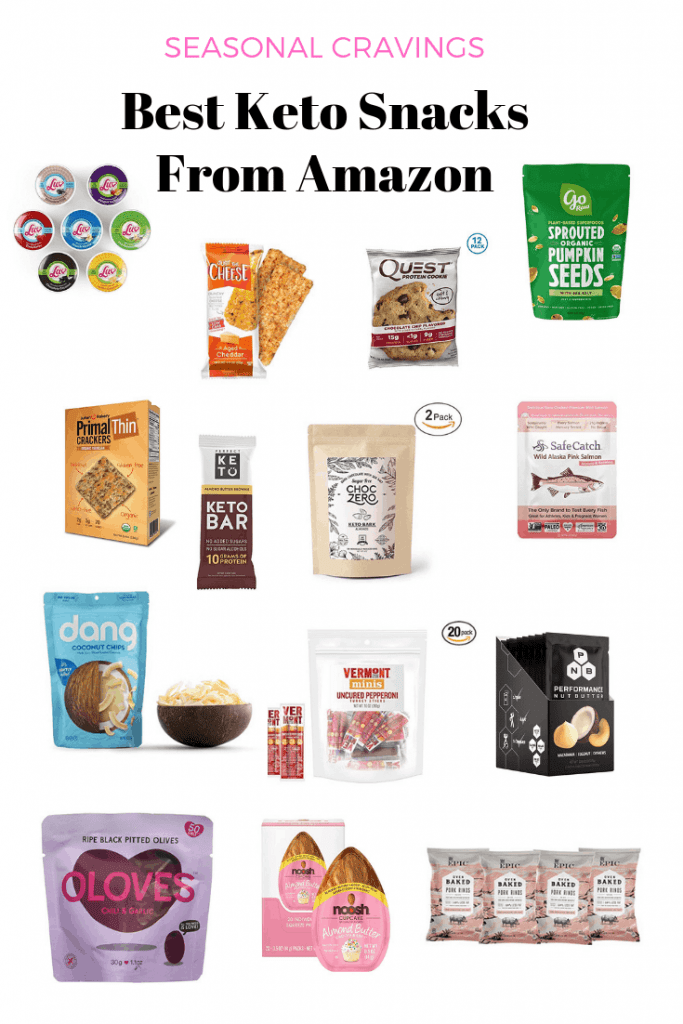 Whether you are on the keto diet or just looking for some snacks that contain healthy fats I have some ideas for you. Snacking is a part of life and a healthy part of your diet so why not plan ahead and have delicious, easy and hearty options on hand and in the pantry?
These Amazon favorites are all keto and gluten free.
Keto Approved Snacks From Amazon
Spicy seasoned olives you can eat on the go!
Organic, non-GMO, and antibiotic pork.
3. Royal Hawaiian Macadamia Nuts
I love these 1 oz pouches of macadamia nuts because if I have a whole container of them, I will eat too many!
4. Cello Whisps Parmesan Cheese Crisps
When you just have to have a cracker, these are the best.
Delicious and full of high-quality fats.
6. Vermont Smoke Uncured Mini Pepperonis
Turkey sticks free of antibiotics and added hormones.
Vegan, Non-GMO, gluten-free
Um, yes let me have chocolate! Sugar-free, low carb.
9. Performance Nut Butter Macadamia, Coconut and Cashew Keto Nut Butter
Totally delicious and helps satisfy cravings.
10. Noosh Almond Butter Cupcake Packets
Smooth and silky cupcake flavored almond butter.
11. Quest Nutrition Chocolate Chip Protein Cookie
Soft, sweet and deliciously chewy.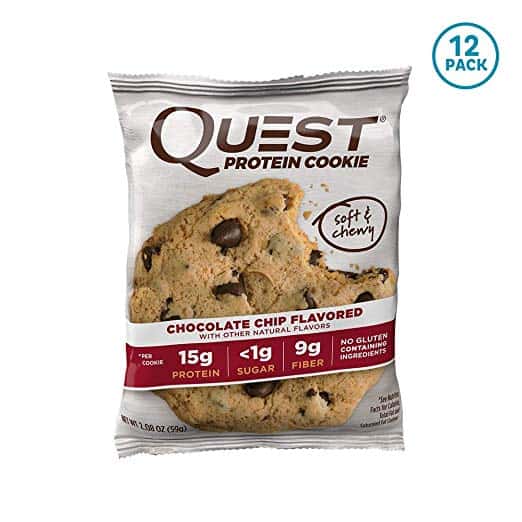 Seedy, crunchy low carb crackers.
Delicious keto ice cream. So good!
14. Safe Catch Wild Alaska Pink Salmon
I love these individual packs of salmon and tuna. They make it so easy to eat healthy on the go.
Sometimes you just gotta have some chocolate brownies!
16. Just The Cheese Bars Baked Low Carb Snack
Natural crunchy cheese bar to satisfy those crunchy cravings.
17. Go Raw Sprouted Pumpkin Seeds
A tasty alternative to nuts when you are looking for something different.
18. Catalina Crunch Spicy Kick Keto Mix
Spicy, crunchy, and perfectly satisfying.
Chocolate and peanut butter? What could be better?
My kids love these!
21. High Key Almond Flour Crackers
I haven't tried these yet but I love their cookies
22. High Key Chocolate Chip Cookies
So yummy!
23. Rip Van Leos
Finally, keto Oreos!
24. NuTrail Keto Glazed Pecans
It's unusual to find keto nuts that are sweetened. Would be great on a spinach salad.
25. Pork King Pork Rind Breadcrumbs
Okay this is not a snack but it's such a great idea and very popular. Use these as keto breadcrumbs!
26. Munk Pack Keto Granola Bar
These are the most like regular granola bars that I have found.
Hello Nutella. We've missed you!
These are also on my Gluten Free Costco List because they are addictive!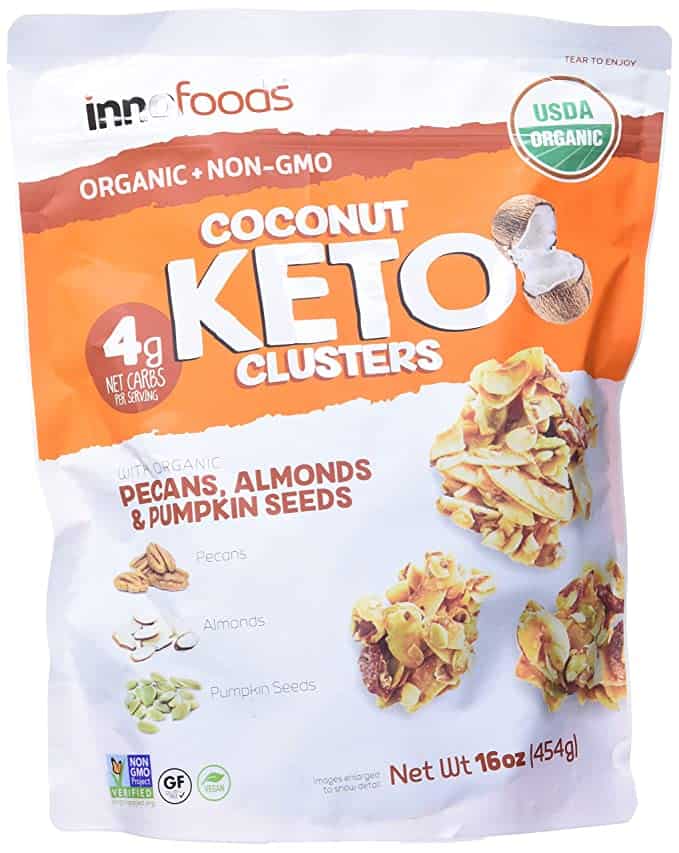 29. SkinnyDipped Dark Chocolate Peanut Butter Cups
Need I say more? We love all of the SkinnyDipped products.
Sounds impossible to me but somehow they've done it.
Looking for Easy Keto Recipes? Try these: